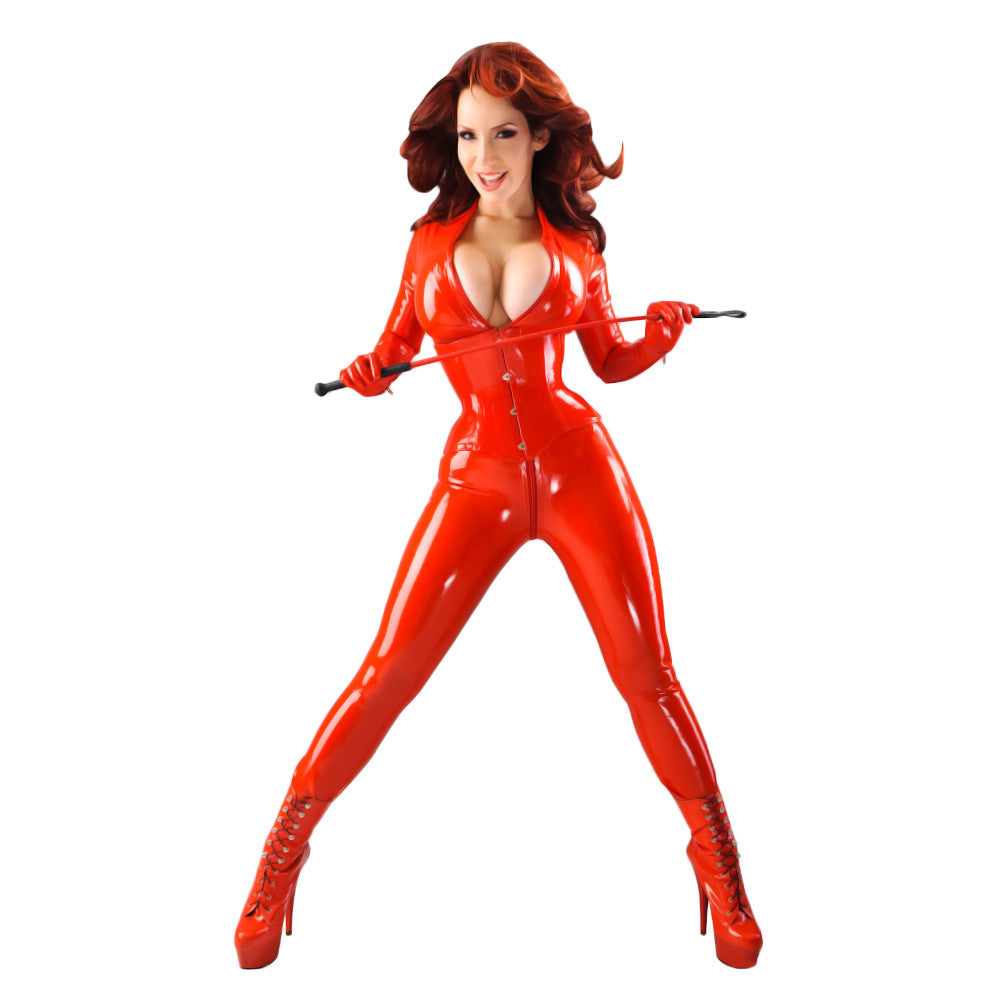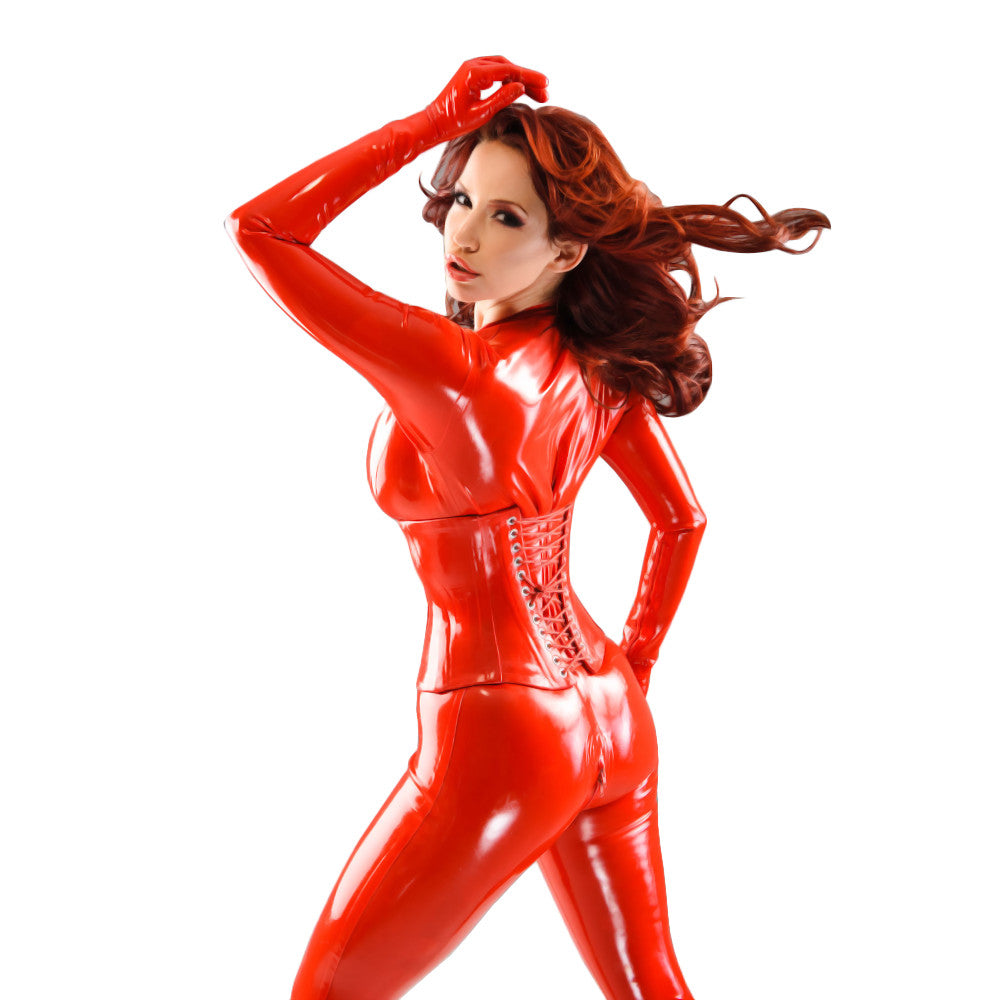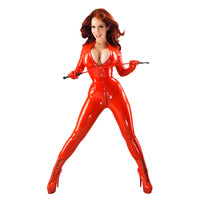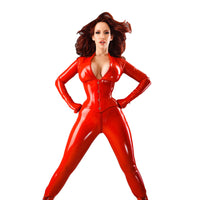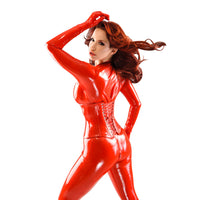 Sexy Mistress Latex Catsuit
You're not just any mistress. You're a relentless, seductive mistress. And you don't settle for outfits that are not as sturdy as your stern authority. That's why you only wear latex suits whenever you're in the dungeon. If you're a domme in need of a new catsuit to strut while giving punishment, this Sexy Mistress Latex Catsuit will give your dominance the representation it deserves.

You take your dominance seriously, and as such, you always make sure that you are appropriately dressed when you're in your role. While there are tons of outfits to match your sexy physique, latex catsuits are always your choice of apparel. This Sexy Mistress Latex Catsuit will not only help you impose your role as a mistress but will make you look so seductive and alluring at the same time. It is a long-sleeve catsuit with a plunging neckline, leaving your chest bare so that you can show off your pear-shaped breasts' cleavage. It has a corset to not only help you with your posture but, it will also emphasize the sexy curves of your waistline. And because it's skin-tight, you can wear more accessories over it to make you look imperious and merciless. Whichever way you intend to accessorize your catsuit, remember to avoid pointy or sharp parts that can pierce or tear this latex suit.

Fitting inside this stretchy suit can be difficult, and that's where a bottle of talcum powder can come in handy. Sprinkle some powder on the interior part so you can glide in your limbs effortlessly. Alternatively, you can spread lube on the inside before wearing the suit. Avoid using detergent soaps when washing latex clothes. Warm water with mild soap is all you need. Hang it up, and don't tumble dry. Keep it away from heat and sunlight when not in use.

Your suit can define you as a mistress. So choose the right kind and add this to your cart now!
Specifications
Color
Black, Blue, Brown, Gold, Green, Orange, Pink, Purple, Red, Silver, White, Yellow, Clear
Material
Latex
Sizes
XXS, XS, S, M, XL, XXL (Refer to the size chart below for the measurements)
Recommended for
Women
Washing Tips and General Instructions
Handwash with warm water.
Use mild soap.
Rinse with cool, clean water.
Air dry.
Sizing Guide