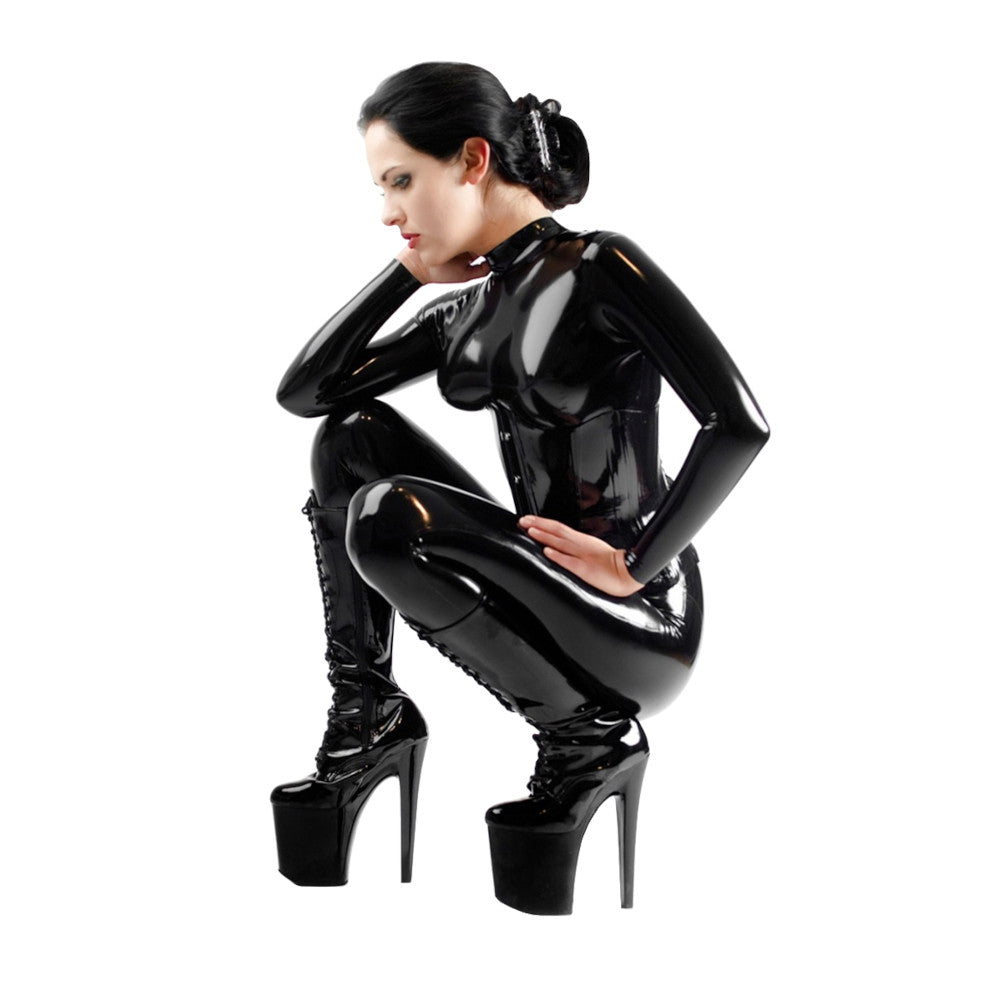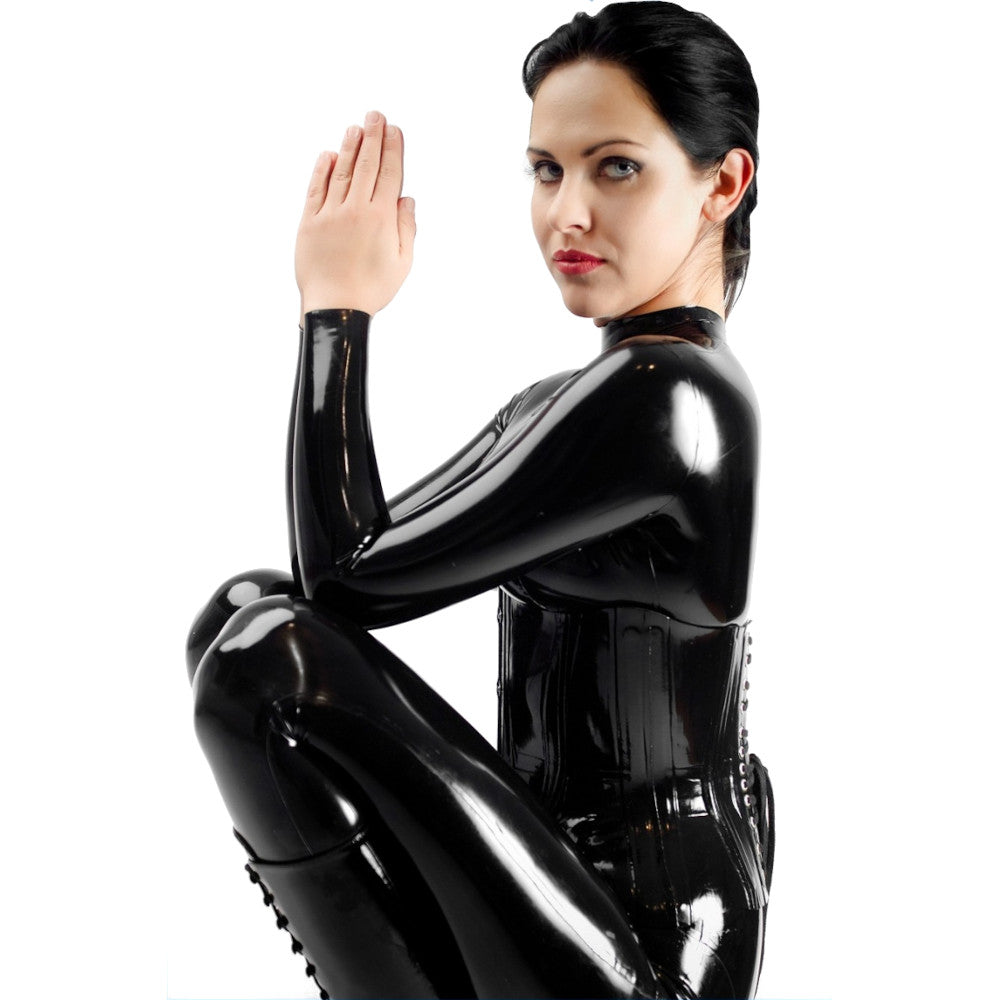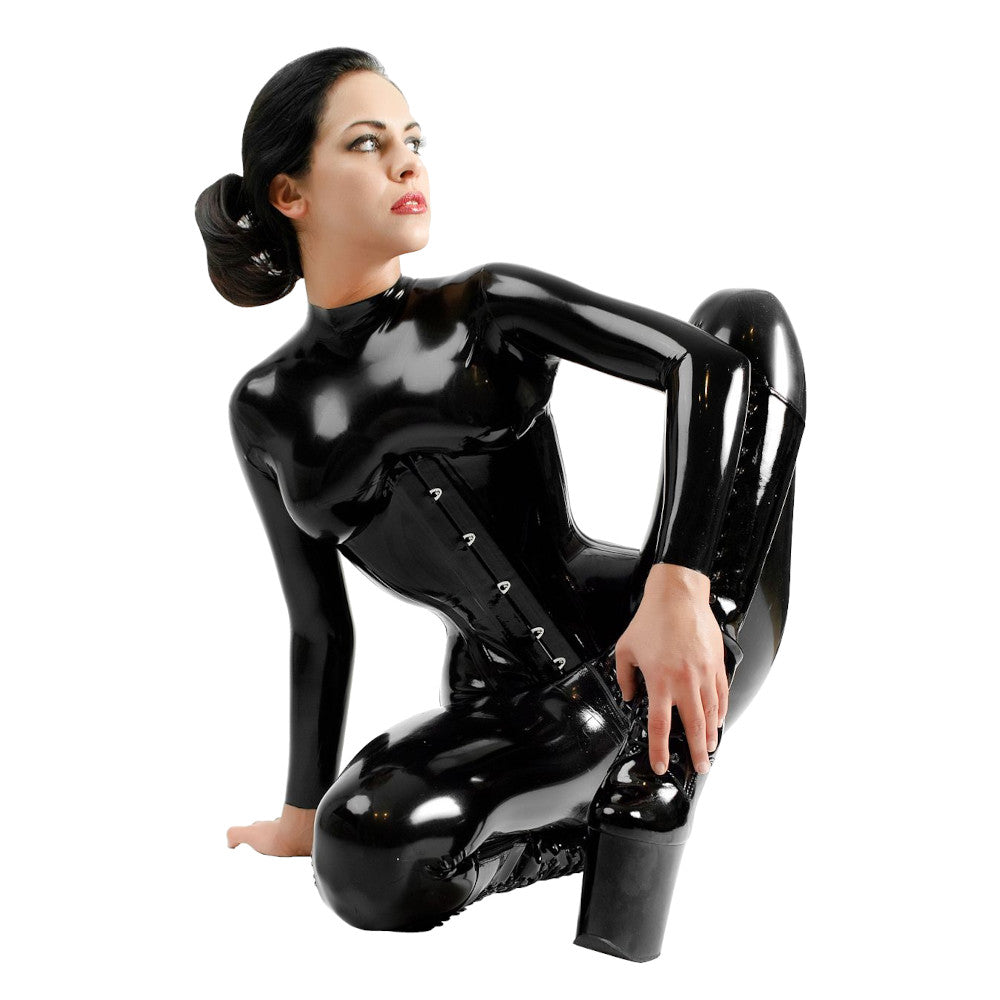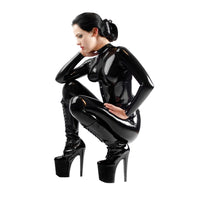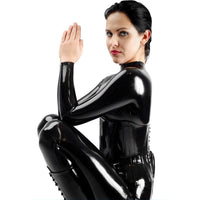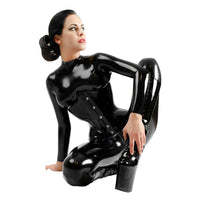 Exquisite Dominatrix Outfit
You're a fierce Domme, and you like giving your body as a reward only if your Submissive deserves it. But boy, oh boy, you're one demanding audience to amuse. Admit it; you like to tease, but you're hard to please. The thing in being a dominatrix is that you can do things your way, act misbehaved—and get away with it. Given your strong urge to have the upper hand when it comes to sex, you must also make sure to do whatever it takes to stay on top, which meant exerting effort to look irresistibly good.

Nothing says "Look, but don't touch" better than the Exquisite Dominatrix Outfit. This high-quality latex suit will bring out your wildest side, and your Submissive will find it hard to decide if it's a blessing or a curse. The sleek surface of this premium rubber will lure your partner to his doom, and before he knows it, you have him under your spell. The suit already screams hot stuff as it does an excellent job at flaunting your sexy curves. But if you somehow find that inadequate, it comes with a corset to make your hourglass figure more prominent. It has long, glossy sleeves that will cover your arms up to your wrists, reminding him not to have the audacity to touch you. This costume will wrap your body, and it also has a turtleneck design, which will make you appear more slender. A long back zipper is there, so you can conveniently take it off when your session is over. But if you're in the mood to have more fun while wearing this suit, you can unzip the one that's located on your crotch area.

Pair this with your high-heeled shoes, put on some gloves if you fancy—just make sure that you do not have a latex allergy. If this suit makes you itch and not in a good way, take it off as quickly as you can.

Unleash your dark side with the Exquisite Dominatrix Outfit. It's available in six colors for you to collect, so find your favorite and purchase it today!
Specifications
| | |
| --- | --- |
| Color | White, Black, Blue, Green, Purple, Red/td> |
| Material | Latex |
| Sizes | XXS, XS, S, M, L, XL, XXL, XXXL- Refer to the size chart below for the measurements |
| Recommended for | Women |
| Washing Tips and General Instructions | Wash in clean warm water with no detergent or soap, Do not dry clean or iron, Lightly dust talc before putting it away |
Sizing Guide