Sexual role play can be an exciting and liberating experience. and latex cosplay offers a fashionable, skin-fittingly sexy way to try it yourself. By wearing latex costumes and becoming different characters or personas, you open both yourself and your partner to unique sexual experiences. Want to get arrested by a hot cop, and get out of it by flexing your good looks? Or do you want to be saved from a burning fire by a strong, muscular fireman, or even superman?
These experiences are hard to come by in real life, but latex costumes make it fun, sexy, and easy.
While roleplay and cosplay is fun in its own right, adding it to your sexual play takes it even further, and latex has a much-deserved reputation for how sexy it can make you look. The tight, slick sensation of latex, combined with the visual appeal of the costumes, takes your roleplay to new levels.
Cosplay Ideas For Women
Latex Maid A classic role play character, the latex maid costume adds a shiny twist to this subservient fantasy. Latex french maids take a historically fetishized path to this hot cosplay
Latex Nun: These costume can be a fun way to play with the dichotomy of innocence and naughtiness. Latex nun costumes might look good, but you have to be a bad girl to wear one of these.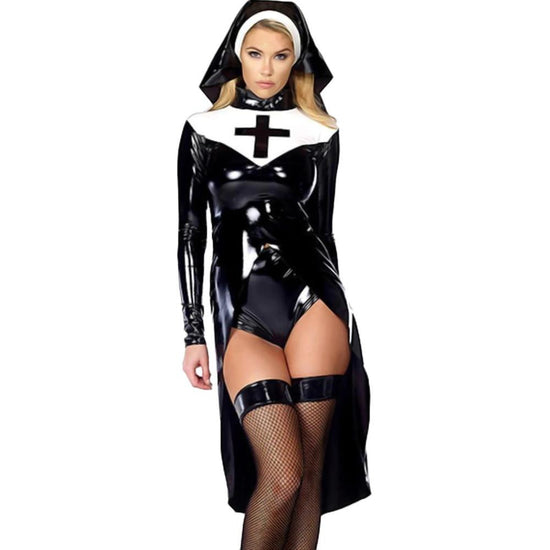 Latex Cosplay Ideas For Men
Muscle Suit: Transform your physique with a latex muscle suit that adds a superhero-like appeal. The latex enhances your muscles, making you look and feel like a powerful character straight out of a comic book.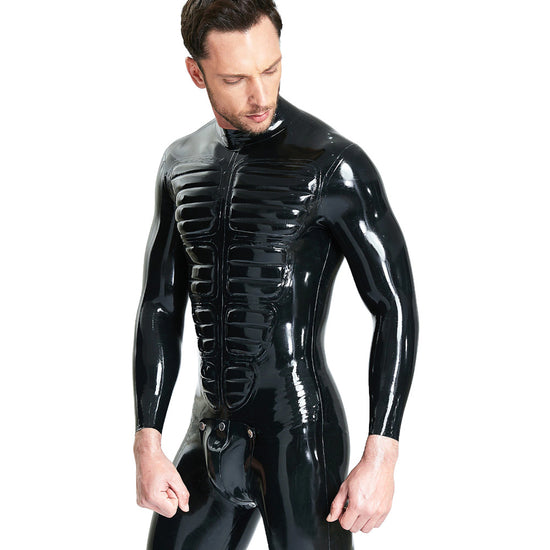 Fireman: Light some candles with a latex fireman costume that can be a fun and sexy choice for role play scenarios that involve rescue missions and fiery passion. The gloss of latex adds an alluring twist to the heroic fireman persona.
Police: Slip into a latex police uniform to try intense, hot authority play. The commanding presence of a latex police outfit can set the stage for thrilling and seductive adventures.
Soldier: A latex soldier costume offers the excitement of military-themed role play. The sleek, form-fitting design and shiny latex material create a captivating ensemble that can ignite passionate battles of desire.
Superhero: Embrace your inner hero by donning latex superhero costumes like Batman, Superman, or Spider-Man. These iconic characters come to life with the unique textures and striking visuals of latex, making you the ultimate superhero in the bedroom, and beyond.
Other Fun Ideas
If you're looking for something a bit different, here are some other fun latex cosplay ideas:
Anime Latex: Anime characters offer a wealth of cosplay possibilities, with latex adding a unique twist.
Latex Halloween Costumes: From sexy witches to latex zombies, the possibilities are endless.
Rubber Doll: An intense rubberist fetish also known as latex drones, a rubber doll suit involves covering all skin with rubber and turning yourself into a mindless slave whose only purpose is to please master.
Latex Animal Suits: Stepping into the hooves of our furry friends can lead to fun and intense role play that comes naturally and requires less acting. Consider a latex pony play suit, a latex dog suit, or a latex bunny suit.
Latex cosplay is more than just wearing costumes. It's about abandoning the norm and becoming someone else with your partner. Experimentation can bring intense pleasure and enhance your sexual experiences with your lover, all while building trust and a deeper connection. Latex costumes are the perfect way to step into these new roles, and they have never looked better!