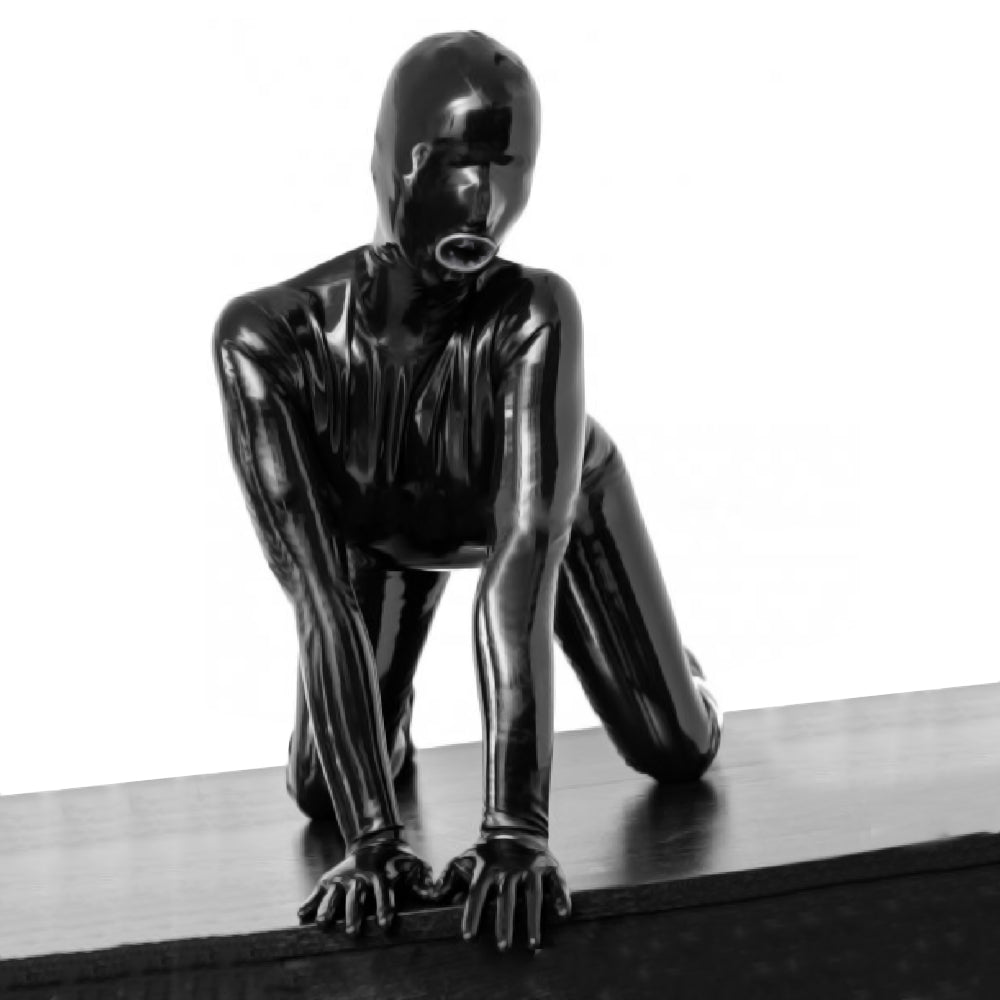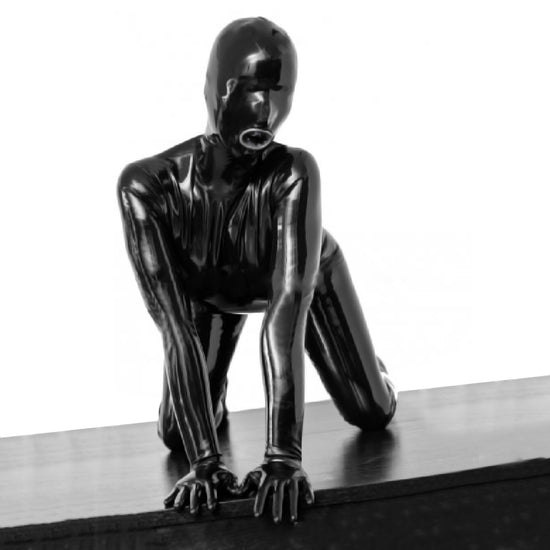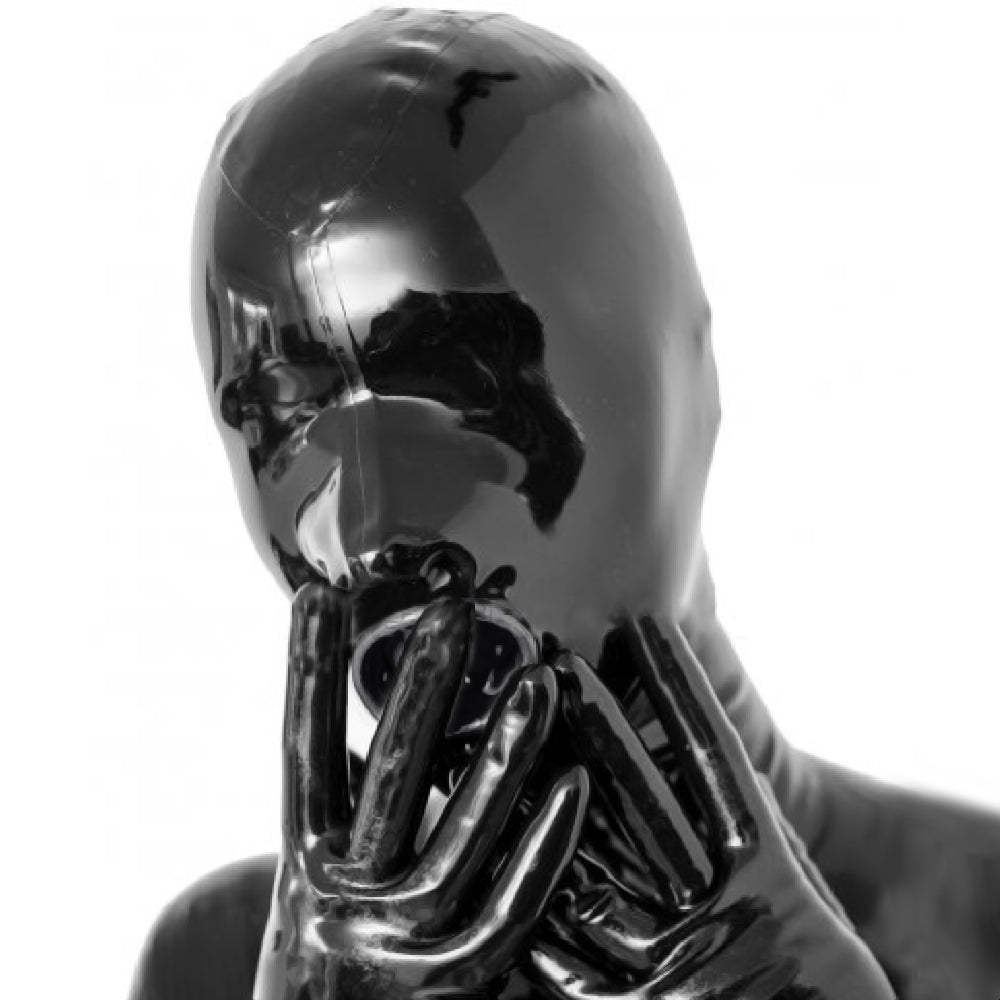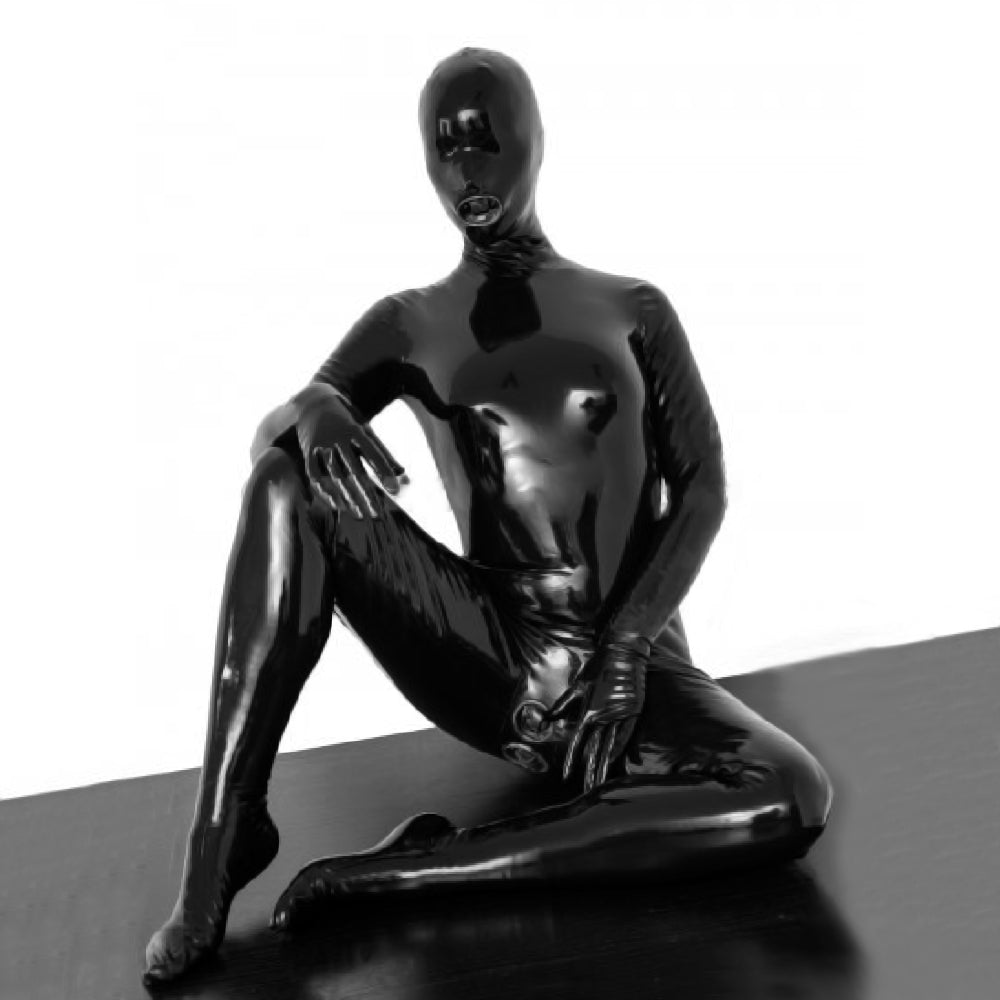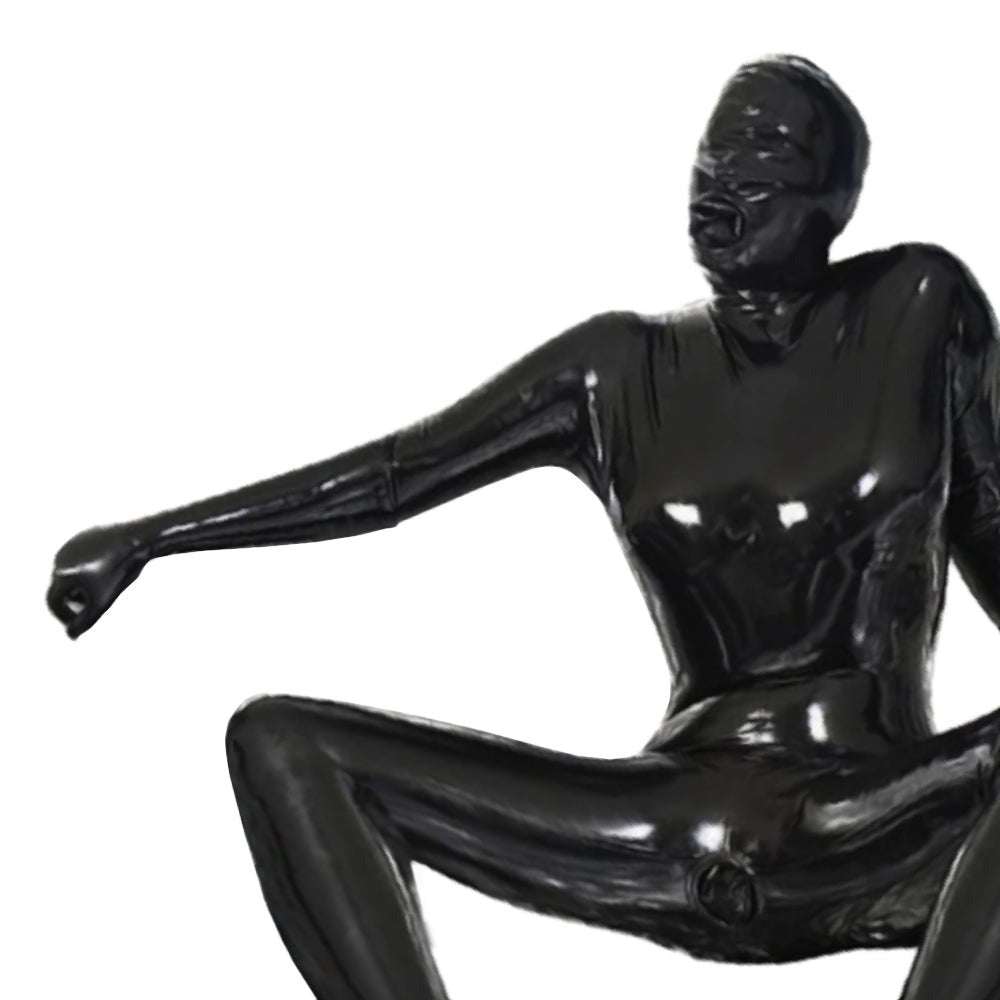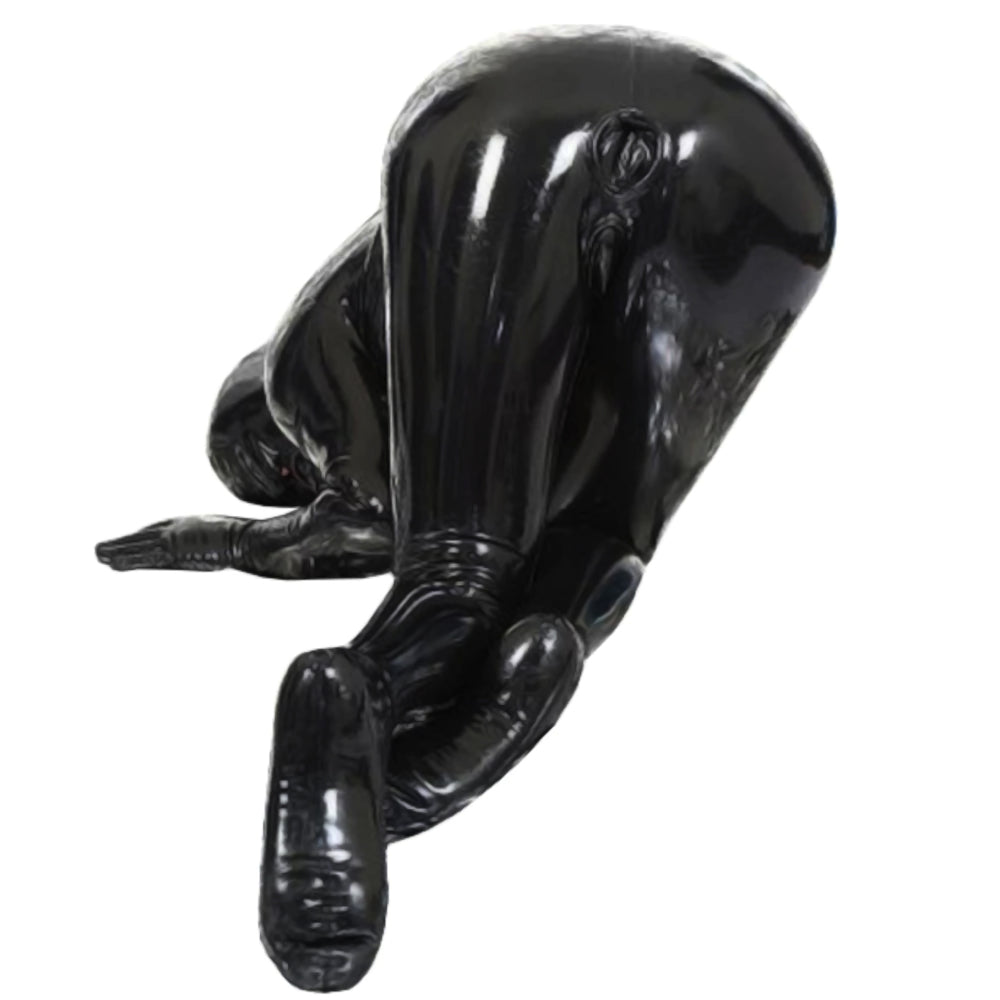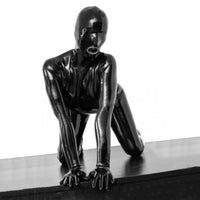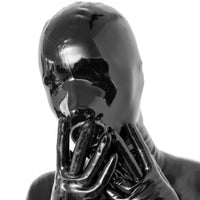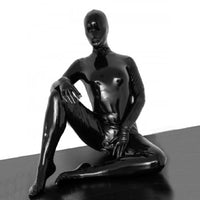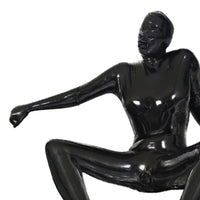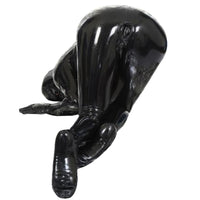 Since day one of deciding to be a Dom and making your mind up to live the kinky life, you vowed never to get too involved with any of your Submissives. It's a promise you intend to keep; thus, you constantly find ways to have your share of sadistic fun without getting attached. This distant vibe that you're giving off makes you notoriously popular, and every Submissive lady wants to go to bed with you.

As the list of interested ladies goes long, your choices of torment need to expand as well. It should be a happy problem. So fret not and consider it done. With the Be My Slave BDSM Catsuit, you'll have all the pleasure and none of the emotional baggage!

This all-black high-quality latex suit does not care for your Sub's identity. It's a hardcore, total blackout BDSM suit—and some more. It covers your partner's entire body, with the stretchable rubber wrapping her snugly and making her lovely curves prominent. The sleeves and the gloves are seamlessly combined, so you can rest assured that your Sub can not touch you in a skin-to-skin way. The same goes for its and feet; they are fully covered as well. This suit also comes with a blackout hood, so you will not be distracted by her pretty face.

Since you really want nothing to do with your Sub, and the need to connect isn't a big deal for you, this suit has built-in rubber condoms on her butt, pussy, and mouth! You can penetrate her holes without getting intimate, thus achieving your fetish. Sounds fun, right?

You know this outfit will make your wildest fantasies come true. So, what are you waiting for? Go ahead and add the Be My Slave BDSM Catsuit to your cart, and get uninterrupted pleasure—no strings attached!
Specifications
| | |
| --- | --- |
| Color | Black |
| Material | Latex |
| Sizes | XS, S, M, L, XL, XXL - Refer to the size chart below for the measurements |
| Recommended for | Women |
| Washing Tips and General Instructions | You can wash rubber garments in clean warm water. Avoid detergents and soaps. Always wipe away excess water with a soft towel and leave to dry flat or hang up to drip dry. Never tumble dry, dry clean, or iron your garment. Do not use washing powder or bleach for washing. |
Sizing Guide