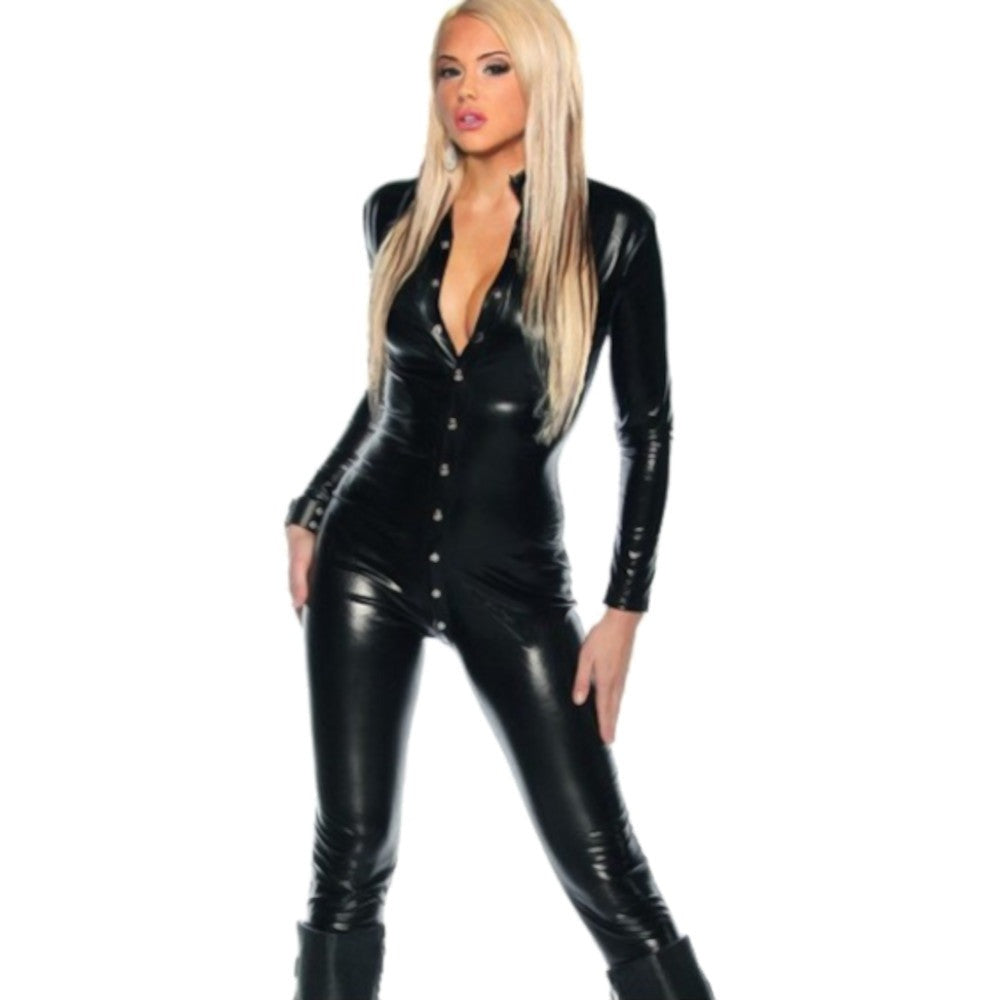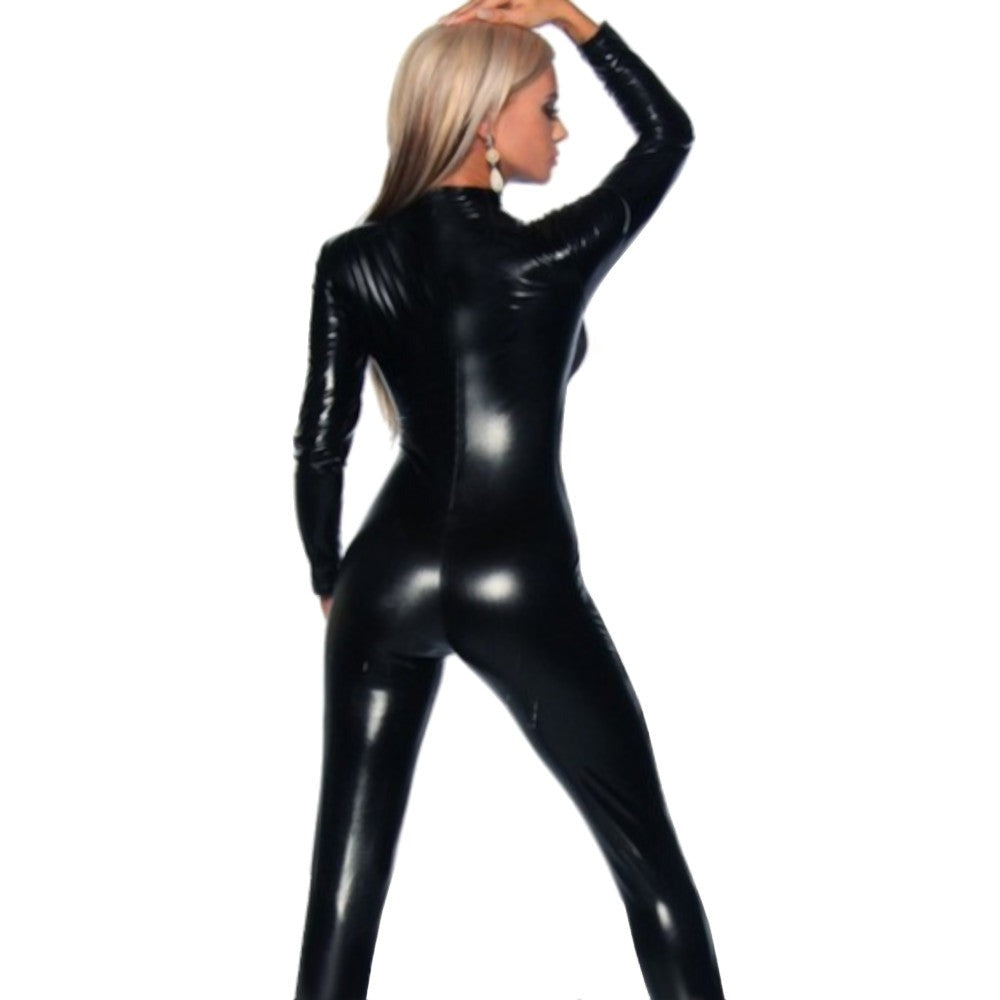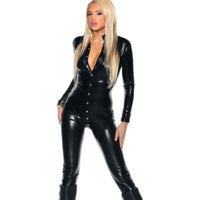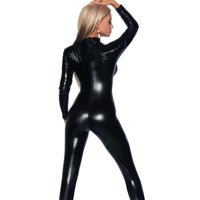 Having lost much weight, you are keen on showing your body. But as you have observed, your skin has become saggy, and your stretch marks are a bit pronounced. As a result, you are not so comfortable wearing cropped tops or short skimpy shorts as they reveal awkward body blemishes.
Let your new body shine through with a versatile bodysuit that will celebrate your new confidence in the best way possible! The Buttoned Shiny Body Suit is going to satiate your need for a sultry outfit without showing too much. This outstanding piece is a remarkable outfit that is made of PVC. This is a well-loved material because of its durability and stretchability. Moreover, PVC has a fantastic ability to accent your best assets as it tucks in all saggy skin into a seamless silhouette. In addition, it sits close to the skin, so it will cling tight to your body, minimizing unwanted flab and giving you that hourglass figure you worked so hard to achieve. Grab anyone's attention as you show your body off to hungry onlookers ready to provide you with attention!
Give them a show and unbutton your chest area to reveal your luscious breasts. These pins also function to open up the suit for you to wear the costume quickly. This outfit will cover you with its long sleeves and long leggings that end on your ankle. That is why the buttons will help open up this dress, giving you space to wear it. Moreover, these latches extend to the crotch area so that kinky time will be easier with these details.
Unfortunately, spandex has a rigid stretchability, so wearing it may be a bit difficult. Grabbing powder or your water-soluble lube will also ease the fitting. Don't forget to remove all sharp accessories to avoid tearing the fabric and ruining the whole outfit.
It is also important to remember to always give this a quick wash after using it.
You deserve to show off your newfound spirit with stunning clothing to give you confidence. So add this to your purchase today!
Specifications
Color
Black
Material
PVC
Sizes
One size - Refer to the size chart below.
Recommended for
Women
Washing Tips and General Instructions
Hand wash,
Machine wash and dry using the recommended temperature setting to avoid shrinkage
Sizing Guide