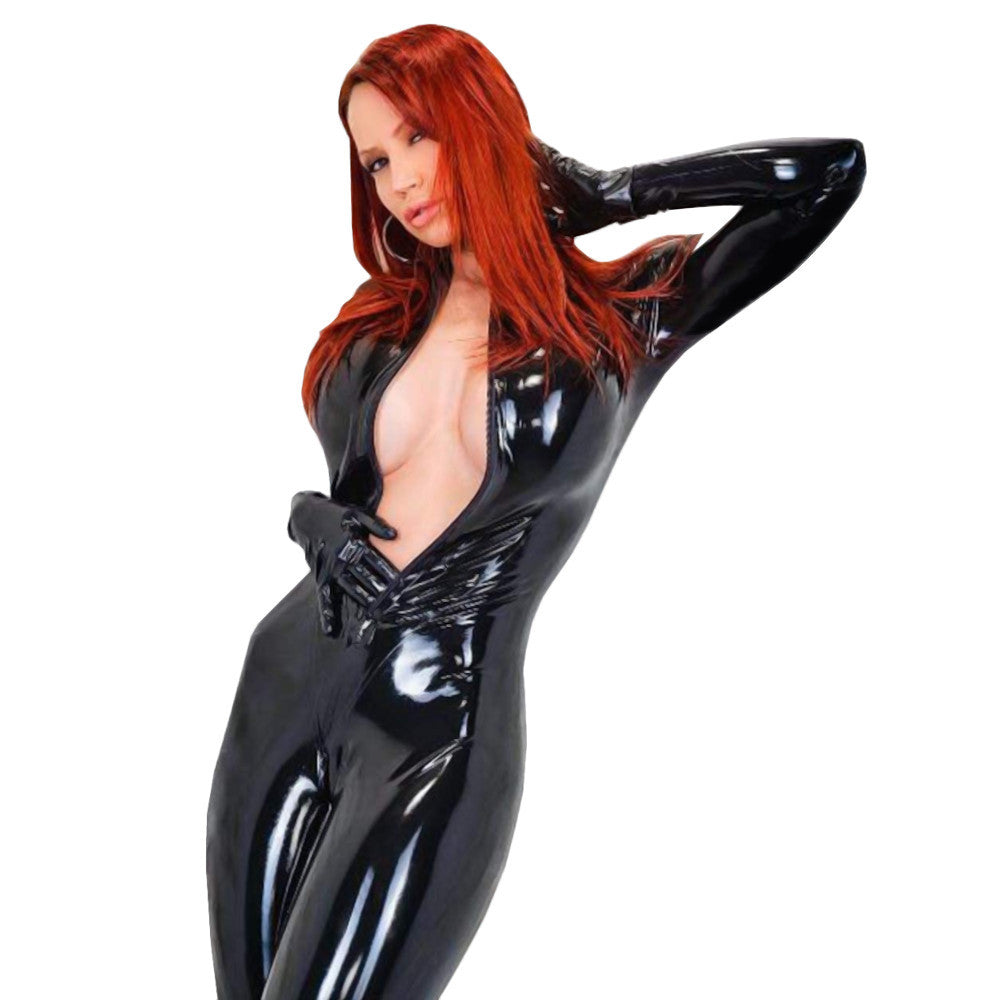 You can't explain what it is with tight bodysuits that draw you in. All you know is you like the feeling it gives you whenever you are wrapped up in these things. You feel more empowered, more confident, bolder, and most of all, a hundred times sexier than you already are. And for your next alone time with your lover, you want to share with him how much of a catsuit aficionado you are. Set the mood by wearing the perfect garment for the occasion—the Black Sexy PVC Catsuit!

It's time for your good old lacy lingerie to take the back seat because this suit is about to change the course of things in your bedroom for the better. This PVC costume is as black as midnight—the witching hour when all the magic happens. It hugs your body tighter than your favorite jeans, accentuating all your lovely curves and humps. The glossy appearance of the material is an invitation for your partner to come closer and feel the sensual friction that the fabric creates against his skin. If you're out to seek more adventurous sexual plays, then you can count on this bodysuit to transform you into an unforgiving dominatrix in an instant. After all, this item exudes that "look but don't touch" vibe. Once all the fooling around is through, and you're ready to bare your milky skin for your partner to caress, you can easily pull down the long front zipper to reveal your perky bosoms! You can imagine your breasts to be joyfully bouncing as you free them out of that rigid attire.

To ensure that you won't damage the delicate material when wearing it, you can sprinkle a liberal amount of talc on the insides of the garment to ease your way in. Slathering some silicone-based lube on it works, too. Wearing this costume can be quite a challenge, but it's oh-so-worth-it!

Look irresistible with the Black Sexy PVC Catsuit—your lover will thank you for it. Try it now!

Specifications
| | |
| --- | --- |
| Color | Black |
| Material | PVC |
| Sizes | M, XL, XXL- Refer to the size chart below for measurements |
| Recommended for | Women |
| Washing Tips and General Instructions | Hand wash or machine wash and dry using the recommended temperature setting to avoid shrinkage |
Sizing Guide