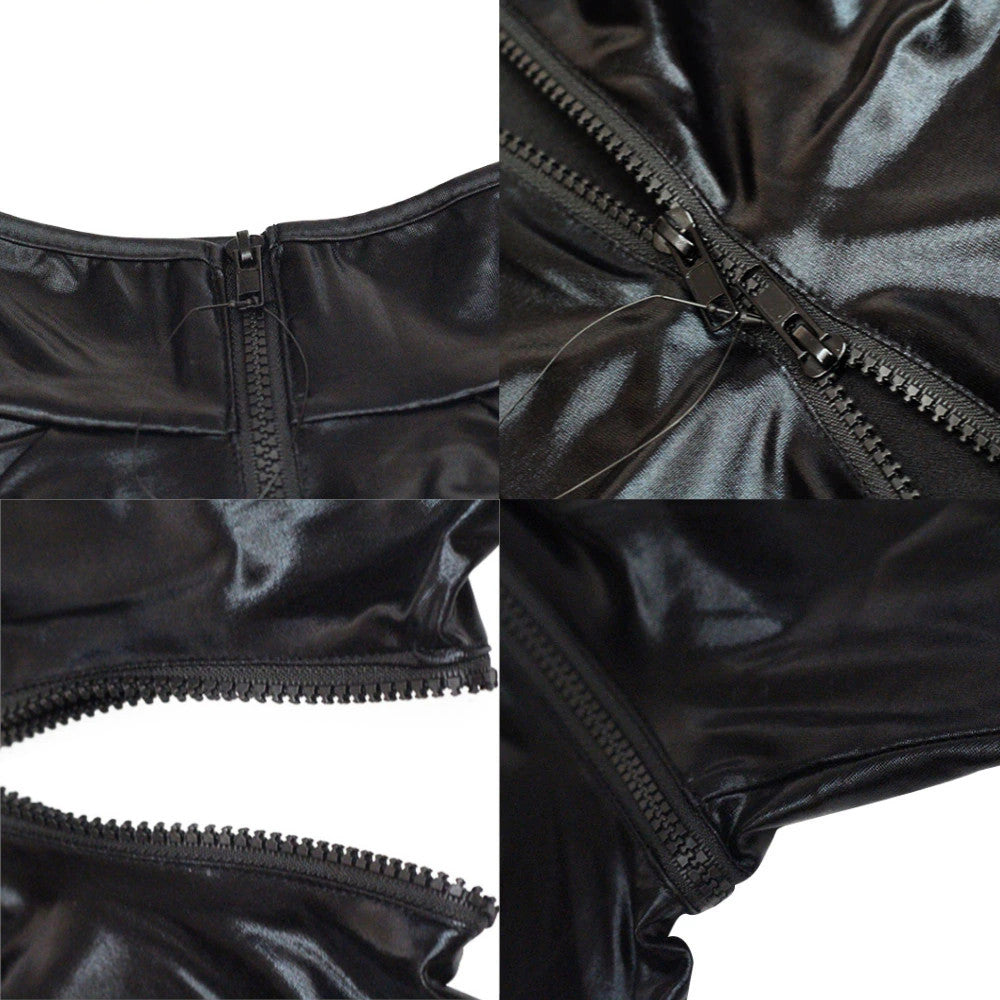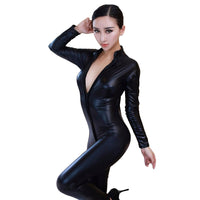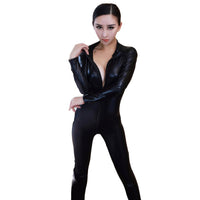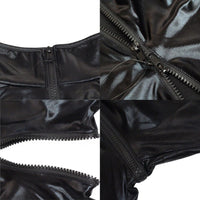 Black Full Body PVC Catsuit
All these silk dresses don't make you totally sexy. While they are comfortable to wear and use, they do not define your entire body's figure. They are too loose that your assets are not highlighted at all. If you want to look sexier and flaunt every curve of your body, try wearing something that's snug-fitting—something that almost sticks to your skin, like the Black Full Body PVC Catsuit.

This PVC catsuit will accentuate the peaks and troughs of your body, from neck to ankle. Its smooth, glossy texture, combined with its tight fit, will surely emphasize the curvature of your breasts, the slimness of your waist, the slenderness of your neck and your limbs, and the plumpness of your butt. Choose your size; it comes in a wide range of sizes—from small to four times extra-large. Once you have it, wear it with ease by opening the zipper that runs from the neck to the ass.

Before wearing it, make sure to apply talc to your body for the smoother insertion of your limbs to its sleeves and pants. Secure it by closing the zipper up to your preferred position. You can fully fasten it such that it will become a turtle neck suit. Or, make it more provocative by closing it halfway to show your cleavage and navel. Oh, so sexy!

Use it in BDSM plays, especially in those scenes involving masks, paddles, and blindfolds. Match it with ears and headgears, too, and you will look like a sadistic bitch for sure. Use it as a fashion statement, too. Flaunt it to other ladies and show them who's got the body!

Always after use, make sure to clean it with water and a mild cleansing solution. You can hand or machine wash it. Dry it by hanging after, and do not ever iron it.

If your goal is to boast your hot, rocking body, it's time to use the Black Full Body PVC Catsuit. Get it now!

Specifications
| | |
| --- | --- |
| Color | Black |
| Material | PVC |
| Sizes | S, M, L, XL, XXL. XXXL, 4XL: Refer to the size chart below for the measurements |
| Recommended for | Women |
| Washing Tips and General Instructions | Hand wash. Machine wash. Set the dryer at the right temperature. Do not iron. |
Sizing Guide