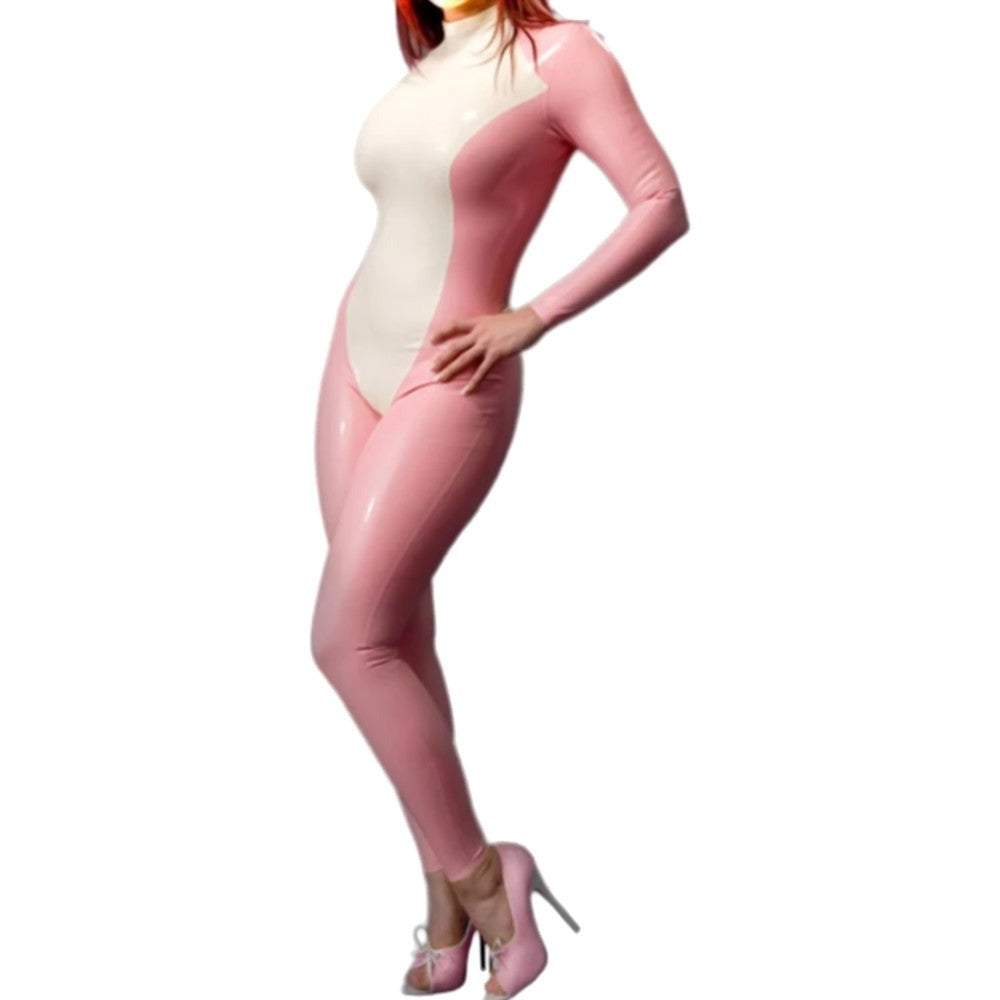 "You're the perfect combination of cute and sexy" sounds like a line from your favorite rom-com movie. The question is, how can one look cute and sexy at the same time? While there are several ways to achieve this look, there's an outfit that can make it easy for you. With this Cute Latex One Piece wrapping you from neck down to your ankles, you can look adorable and tempting without even trying.

Your partner is a piece of work. He's always too consumed with work and other distractions. You've waited for what felt like forever for him to notice your efforts to catch his attention, but none of them seemed to work.

Well, here's an eye-catching piece that's also hard to leave unnoticed. This Cute Latex One Piece will give your body a new lustrous look that he can't surely resist. This tight-fitting latex outfit's design will give your figure the contour and shape that will make you feel more confident. It's easy to accessorize and will match any choice of footwear. The thickness measures 0.40 mm, which is optimal for making it durable and stretchable.

Latex is a wondrous material that we acquire from the lush trees of nature. It's elastic but still requires your tender loving care when putting it on and when washing it. Pulling the sleeves while fitting your arms in can tear the material. So, what you need to do, is apply talcum powder on your body and the outfit's interior side before putting it on. Alternatively, you can also apply lube or dressing aid. Wash it within a few hours after use, and do not use detergent soaps. Instead, prepare a mixture of warm water and mild soap, and handwash this catsuit. Do not tumble dry.

This catsuit is appropriate for both men and women. Check the size chart and get your cute catsuit now!
Specifications
| | |
| --- | --- |
| Color | Red, Pink, Gold, Black |
| Material | Latex |
| Sizes | XXS, XS, S, M, L, XL - Refer to the size chart below for the measurements |
| Recommended for | Women and Men |
| Washing Tips and General Instructions | Handwash with warm water. Use mild soap. Rinse with cool, clean water. Air dry. |
Sizing Guide