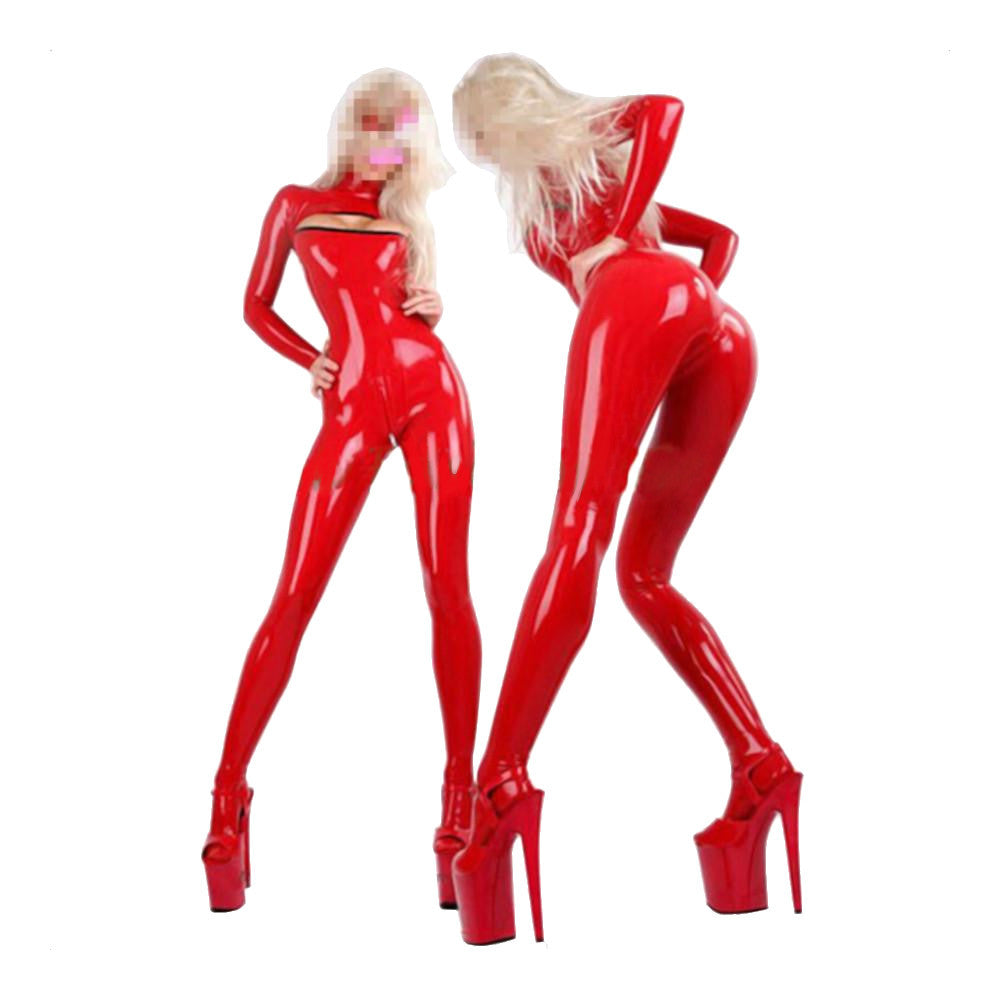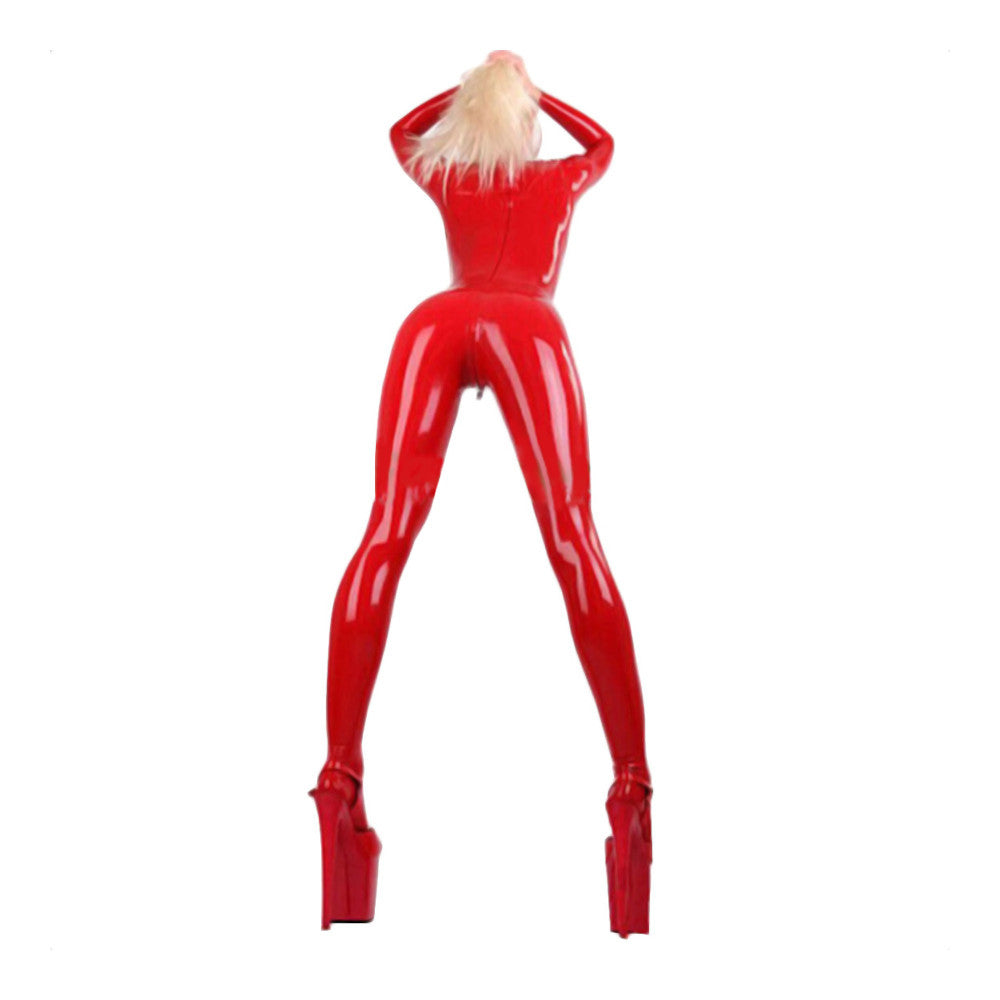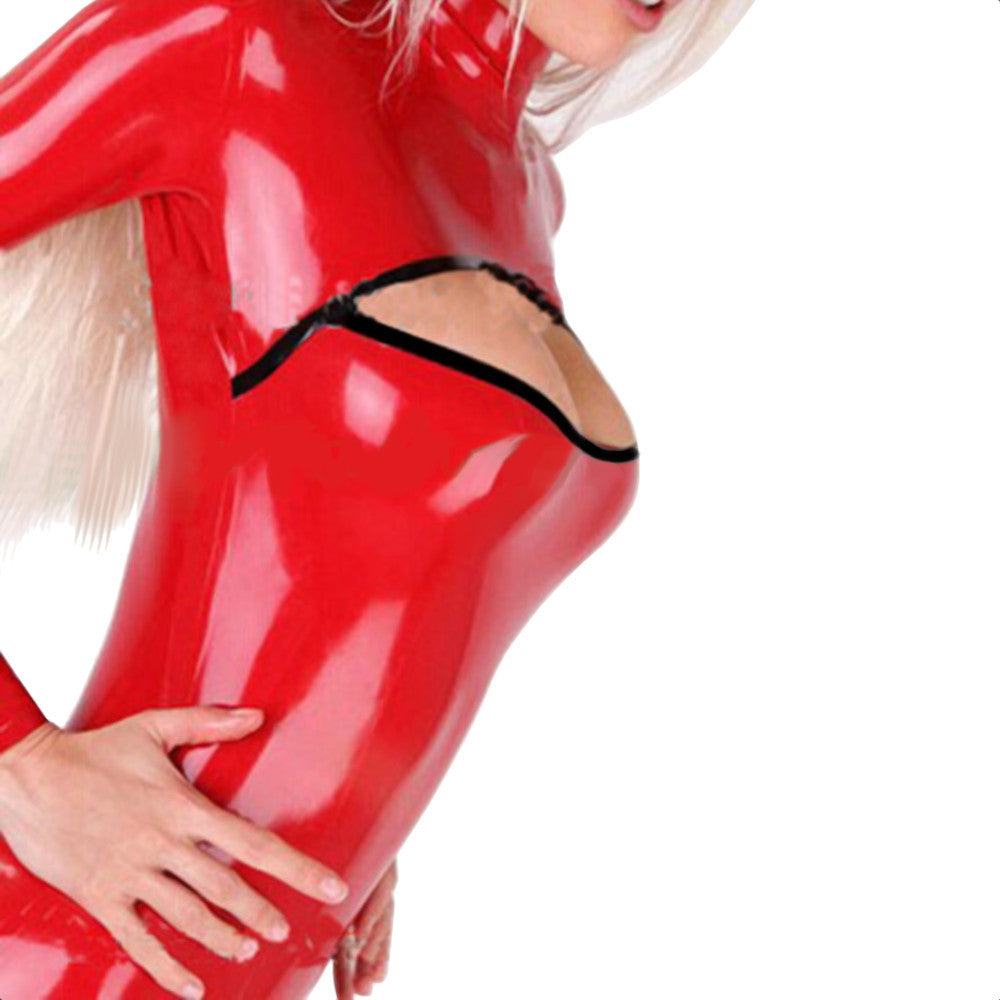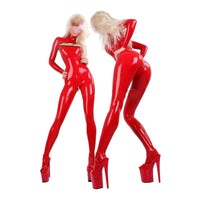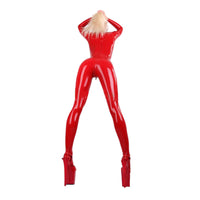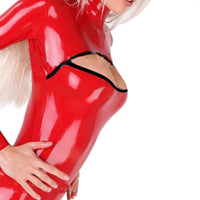 Red Reverence Rubber Bodysuit
You remember seeing Britney Spears wearing that shiny tight suit, and it stirred something in you. As a kid, you've always been fascinated with being all covered up—be it with a blanket, or a parka, or a shawl. You have smooth and fair skin, but you don't like other people touching you. Somehow, at the back of your mind, you knew this would be an issue when you grow up.

And now, here you are. You grew up to be this sexy woman, but you still don't like being touched. It gets in the way of your serious relationships, and you don't know how to go about it. Then you suddenly remembered, "Oops, I did it again."

The Red Reverence Rubber Bodysuit is one way to overcome your long-standing sensitivity issue. This gorgeous catsuit pulls you in and pushes you out in all the right places. This tight-fitting garment looks sleek in crimson and accentuates all your curves and humps. It hugs your body snugly, and thus creating the illusion of having a second skin. When wearing this, you and your partner can engage in passionate sex without your pet peeve getting in the way. The unique design exposes your cleavage, giving your lover a peek of what's hidden underneath all the rubbery goodness, ultimately driving him crazy. Once all the fooling around is through, and you want to go all out with your nasty deed, this suit will grant you easy access without having to take it off completely. A long zipper runs from the back to your crotch, so you can quickly pull it down to reveal the real deal!

Don't forget to lube up before wearing this costume to avoid awkward scenarios that may ruin your mood. You can also slather on some silicone-based lube on its surface. This way, you'll eliminate the icky friction that the rubber may create against your partner's skin. Be reminded that this suit is latex, so you might want to check if you have allergic reactions to the material before purchasing it.

Get all rough and wild with the Red Reverence Rubber Bodysuit. Grab this beauty today!

Specifications
Color
Red
Material
Latex
Sizes
XXS, XS, S, M, L, XL, XXL, XXXL - Refer to the size chart below for the measurements
Recommended for
Women
Washing Tips and General Instructions
Wash in clean warm water with no detergent or soap
Do not dry clean or iron
Lightly dust talc before putting it away
Sizing Guide