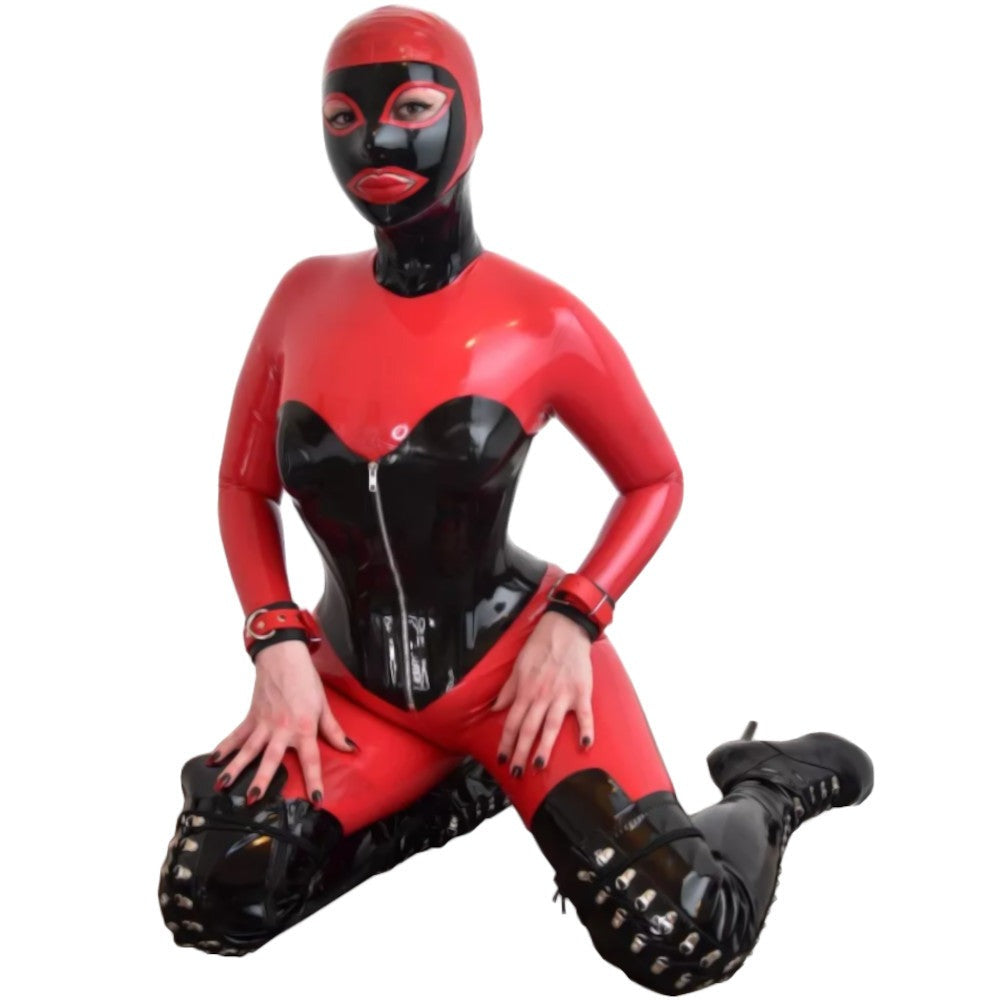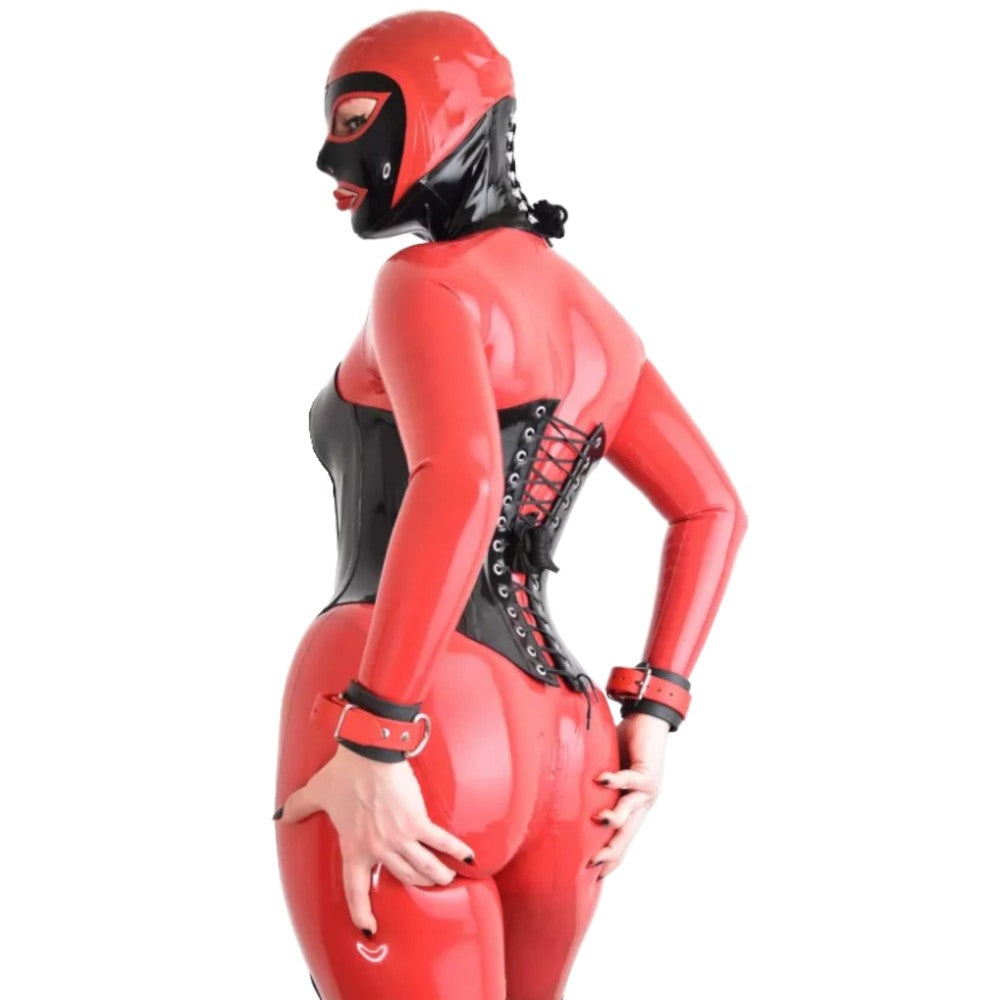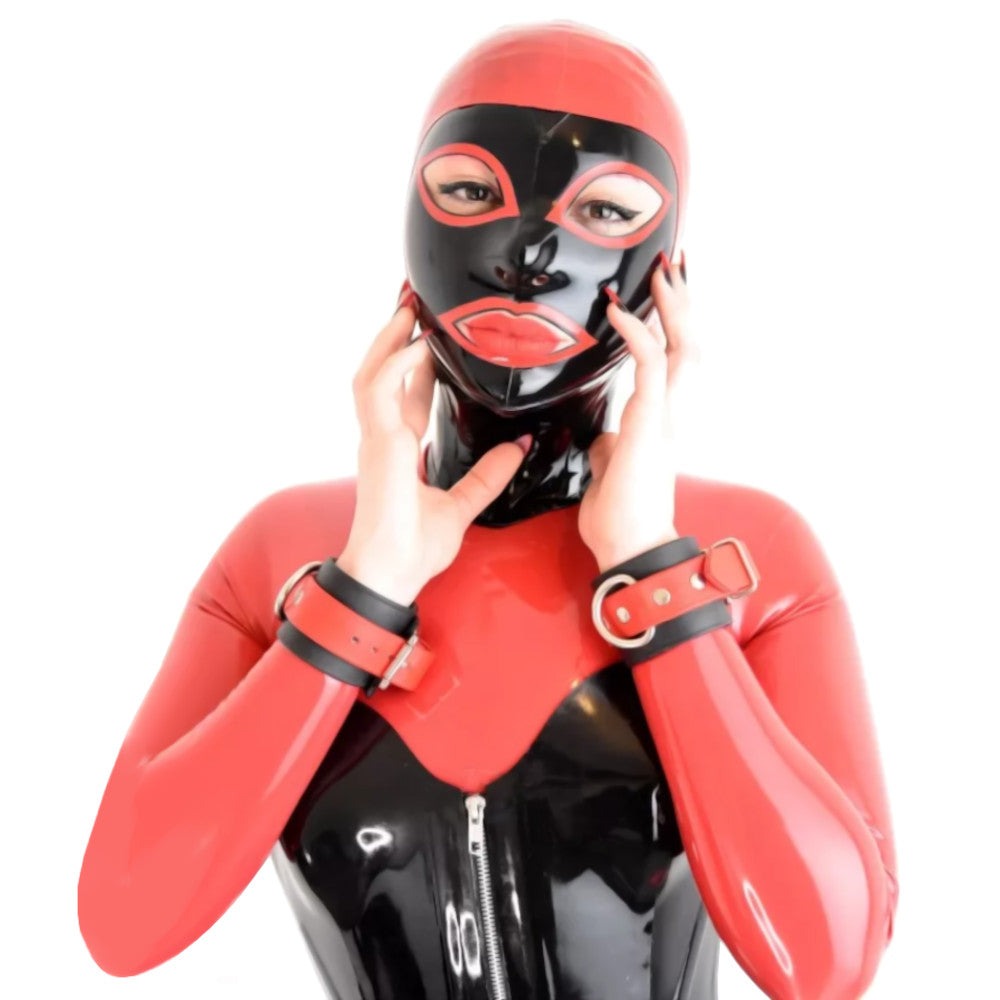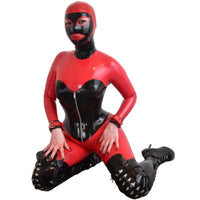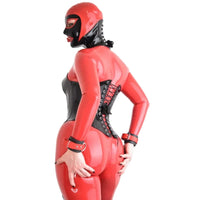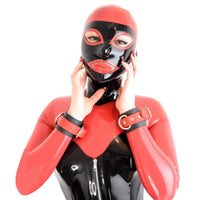 After the spanking, using restraints, gagging, and the other usual steps in instilling discipline, it is about time to engage in a stricter spectrum of the BDSM world. If you keep on running out of ideas for role-plays, you probably shouldn't be playing anymore in the first place. You should head on the south and give the objectification kink or depersonalization game a try. It will work best with a bondage suit and gimp mask like this Red Rubber Female Suit.

You can rely on this suit to hide your Sub's face and body to make sure you can only see her as an object meant to give you sexual gratification. With the bodysuit and mask on, it would be easy for a submissive to relinquish self-control. And when this happens, you know you will get all your desired sensations during the role-play.

This ensemble is made of rubber, a material known for its elasticity and lustrousness. It clings on the skin effortlessly, so you can still get the best view of your Sub's voluptuous body. Unlike plain bondage suits, this piece is a standout. It has a corset that you can tightly cling onto your partner's waist. It has wrist cuffs you can connect on some lace to bind her hands on the bed frame or somewhere sturdy. And as for the mask, it has a lace-up design at the backside targeting effortless wear and quick release. To ensure the wearer's air source, you will find two small holes for the nostrils and one big one for the mouth. Like the bodysuit, this mask is also designed with all the curves that follow the shape of the head. And the last thing you can find together with this product is a pair of corset-like stay-up stockings. Indeed, when you put all these together, you will find your Sub more controllable than ever.

Pay close attention to the measurements in the size chart, and add this bodysuit to your cart today!
Specifications
Color
Red and Black
Material
Rubber
Sizes
S, M, L, XL: Refer to the size chart below for the measurements
Recommended for
Women
Men
Washing Tips and General Instructions
Hand-wash only. Avoid detergents and soaps. Always wipe away excess water with a soft towel and leave to dry flat or hang up to drip dry. Never tumble dry, dry clean, or iron your garment.
Sizing Guide