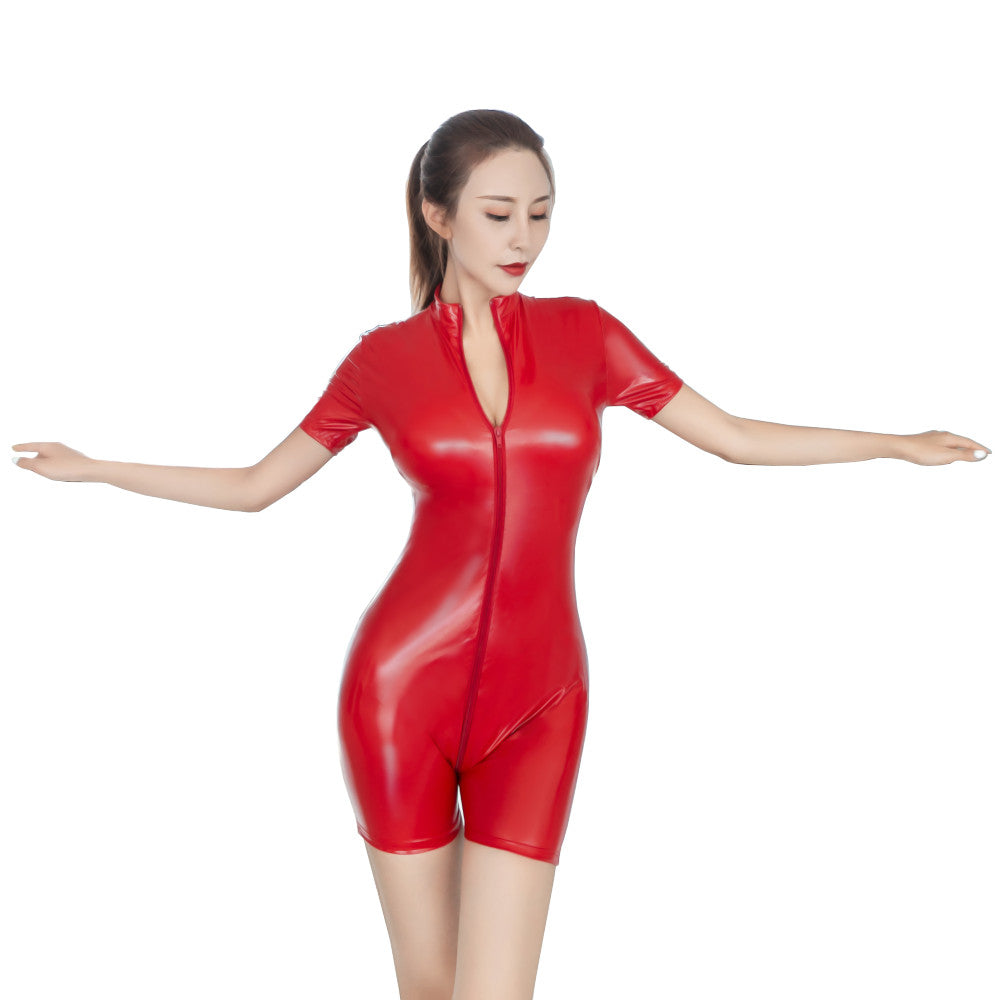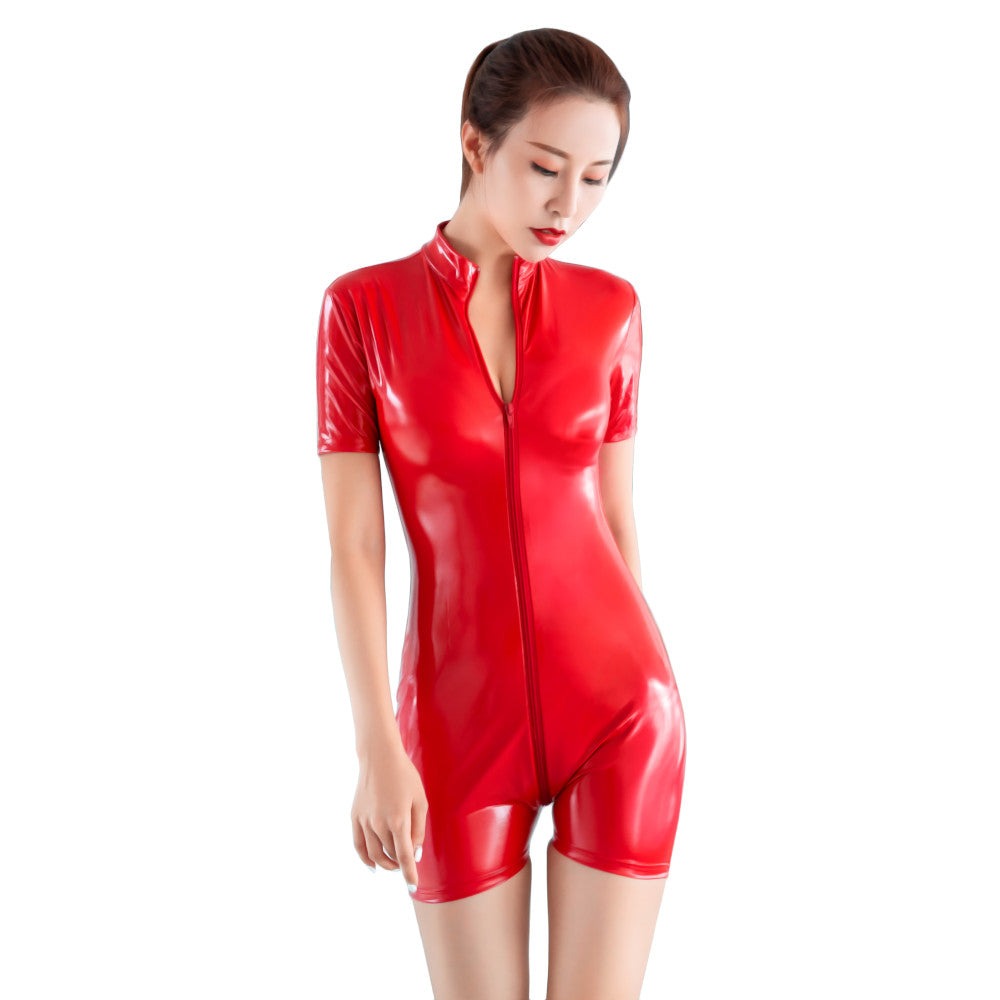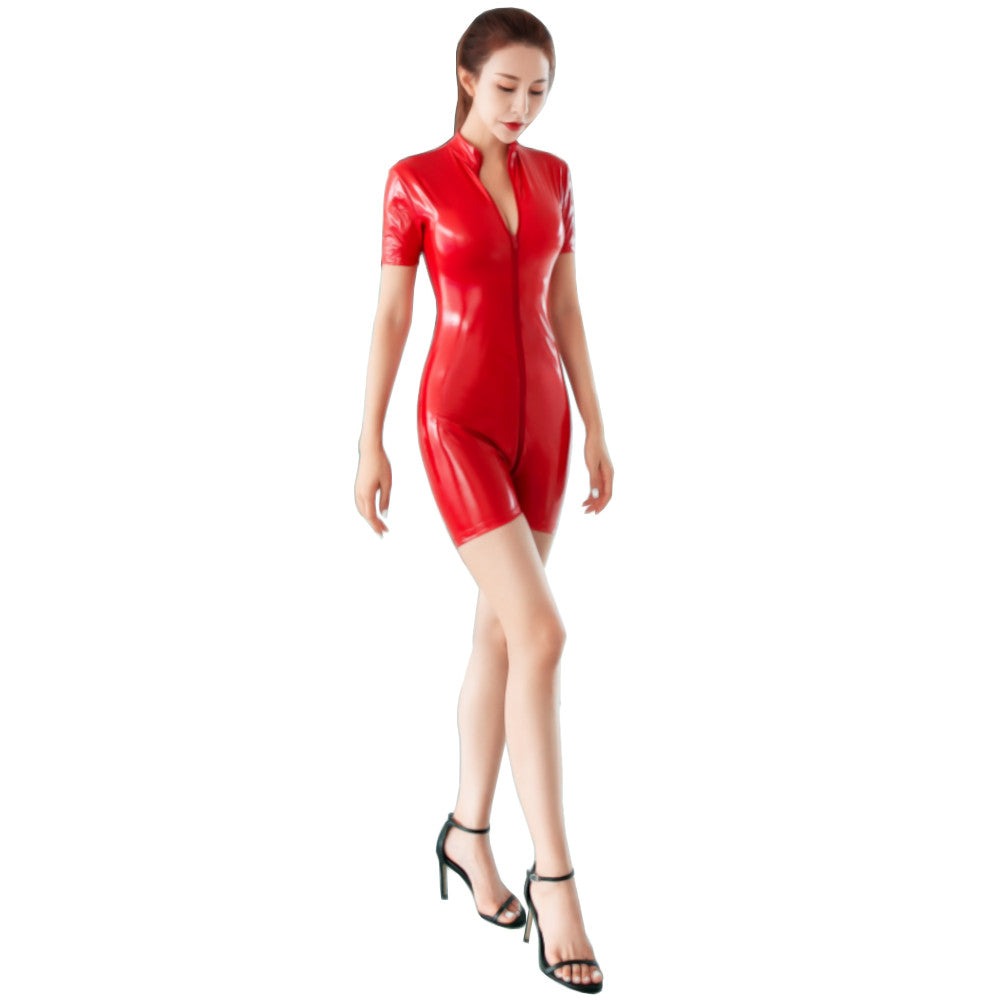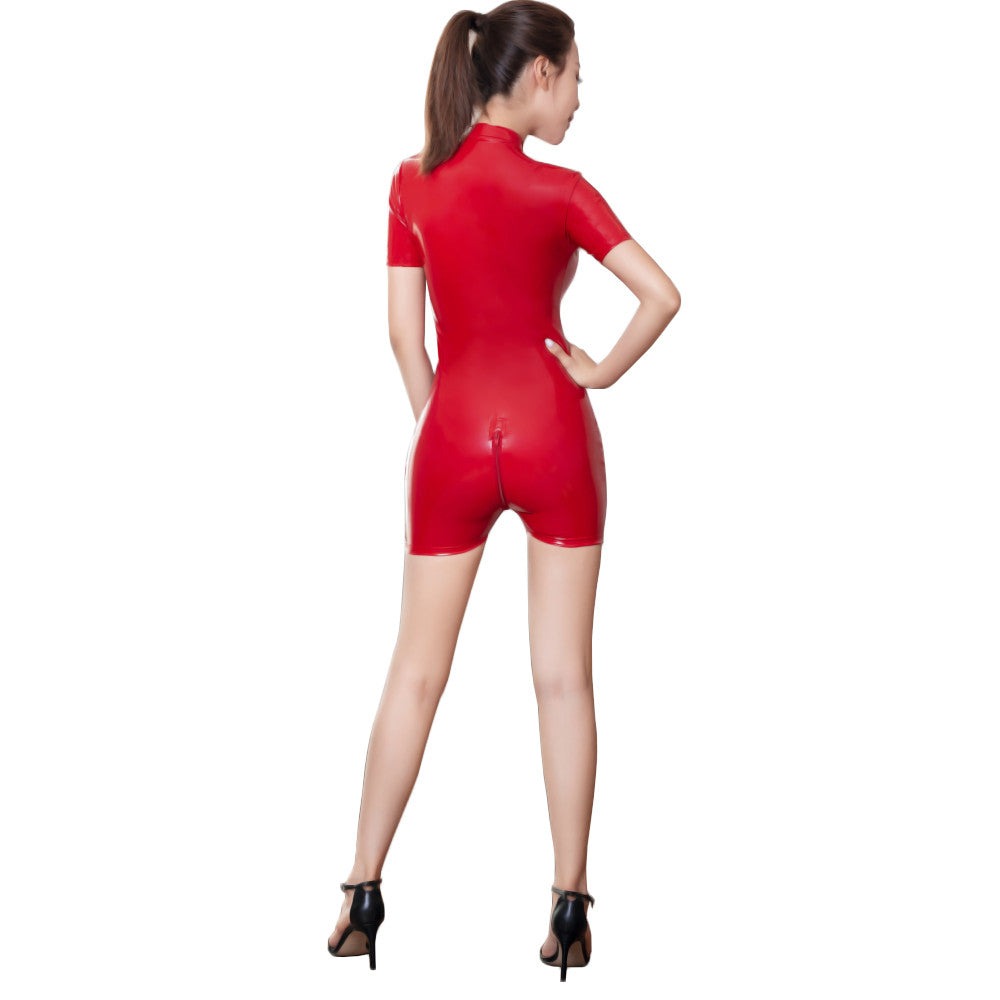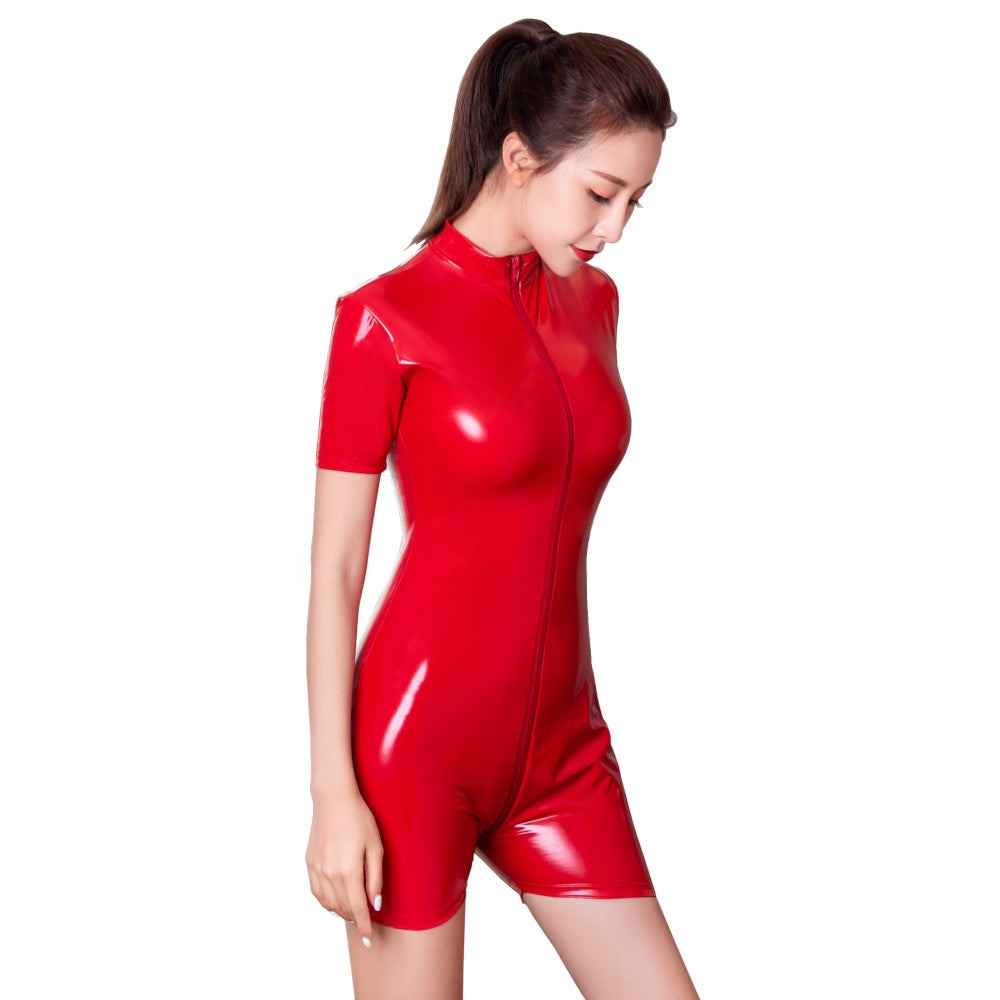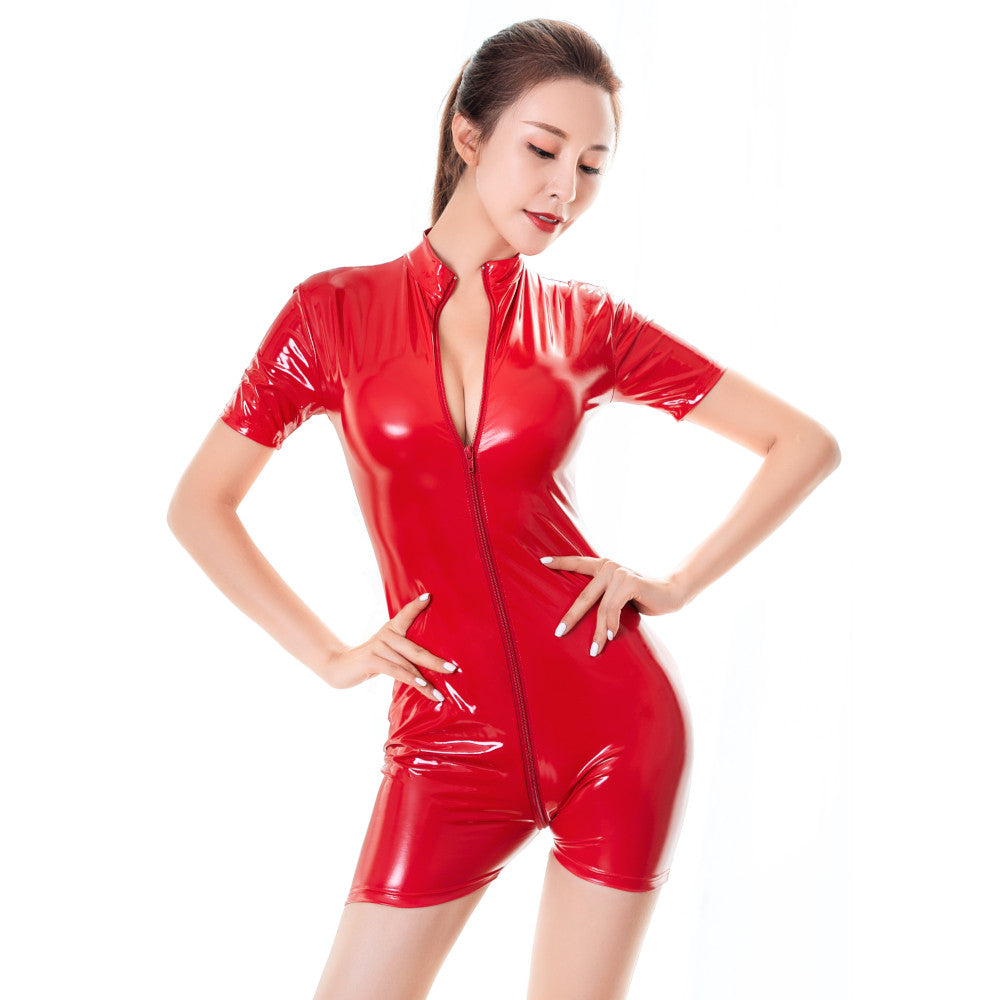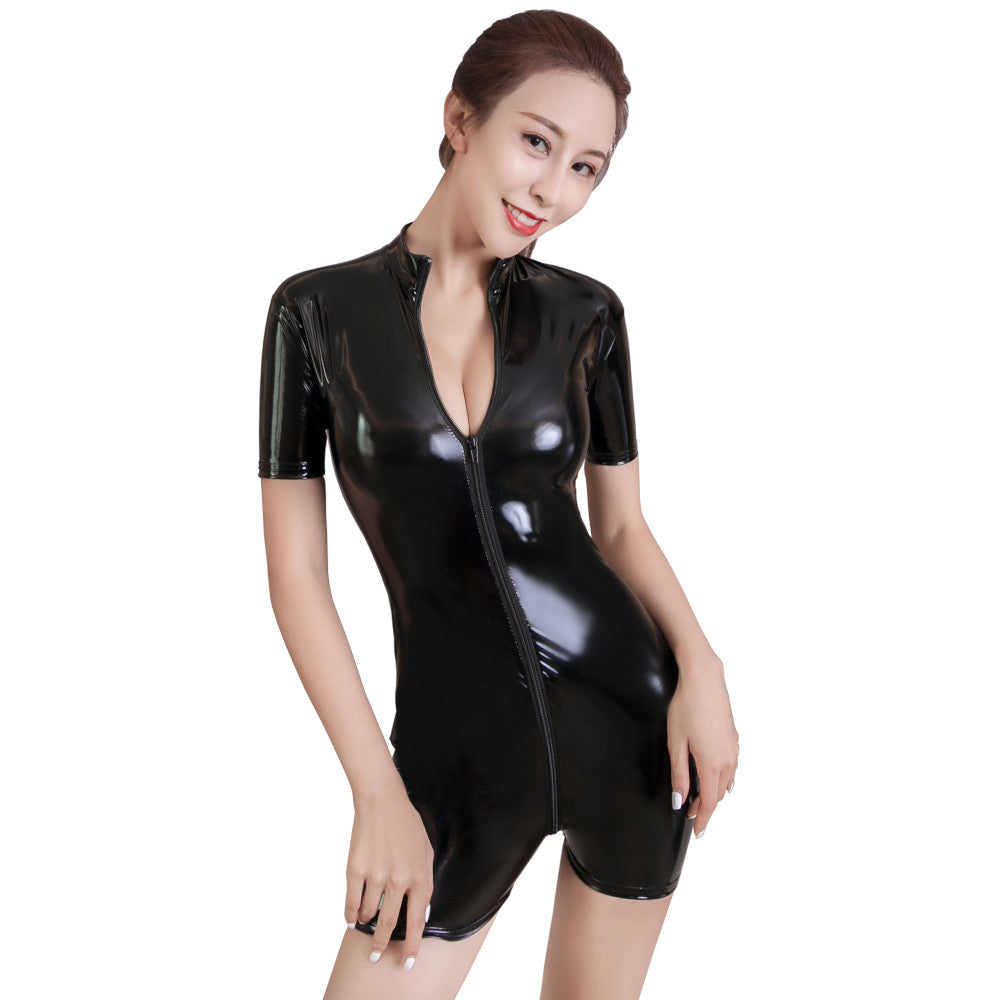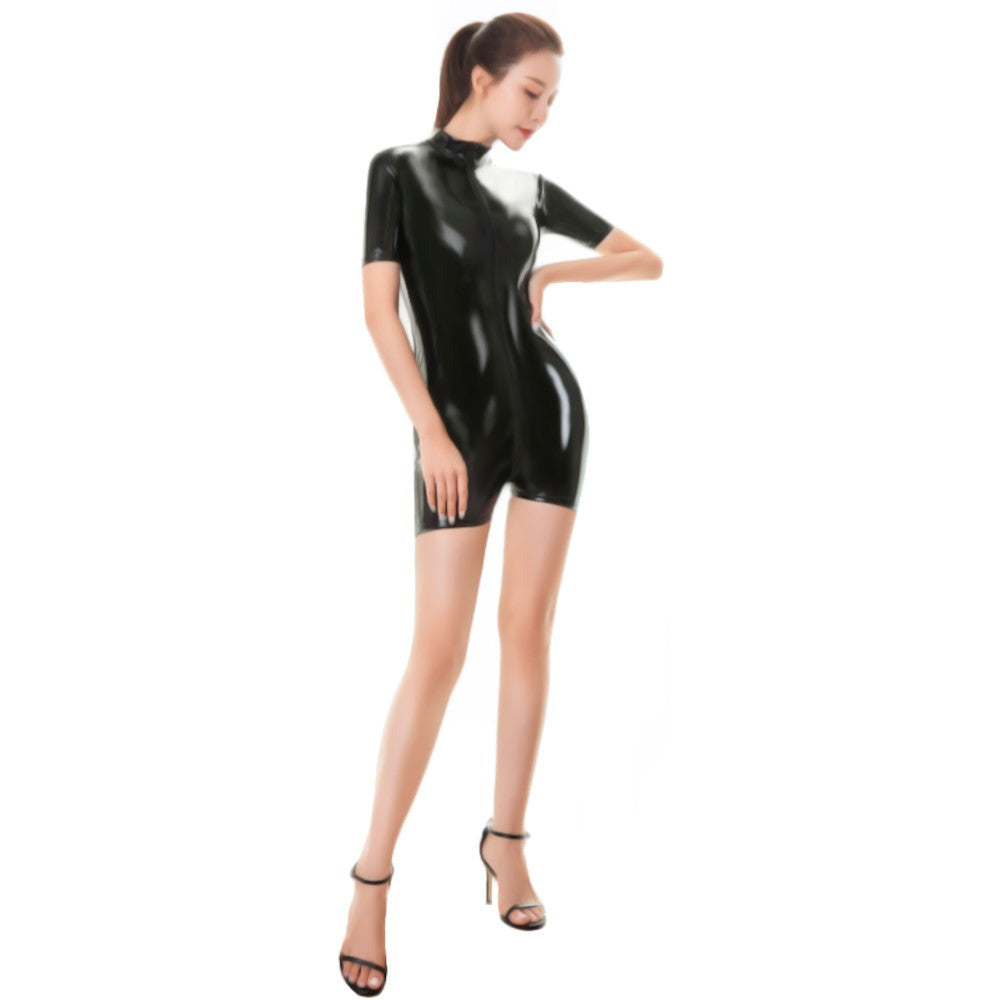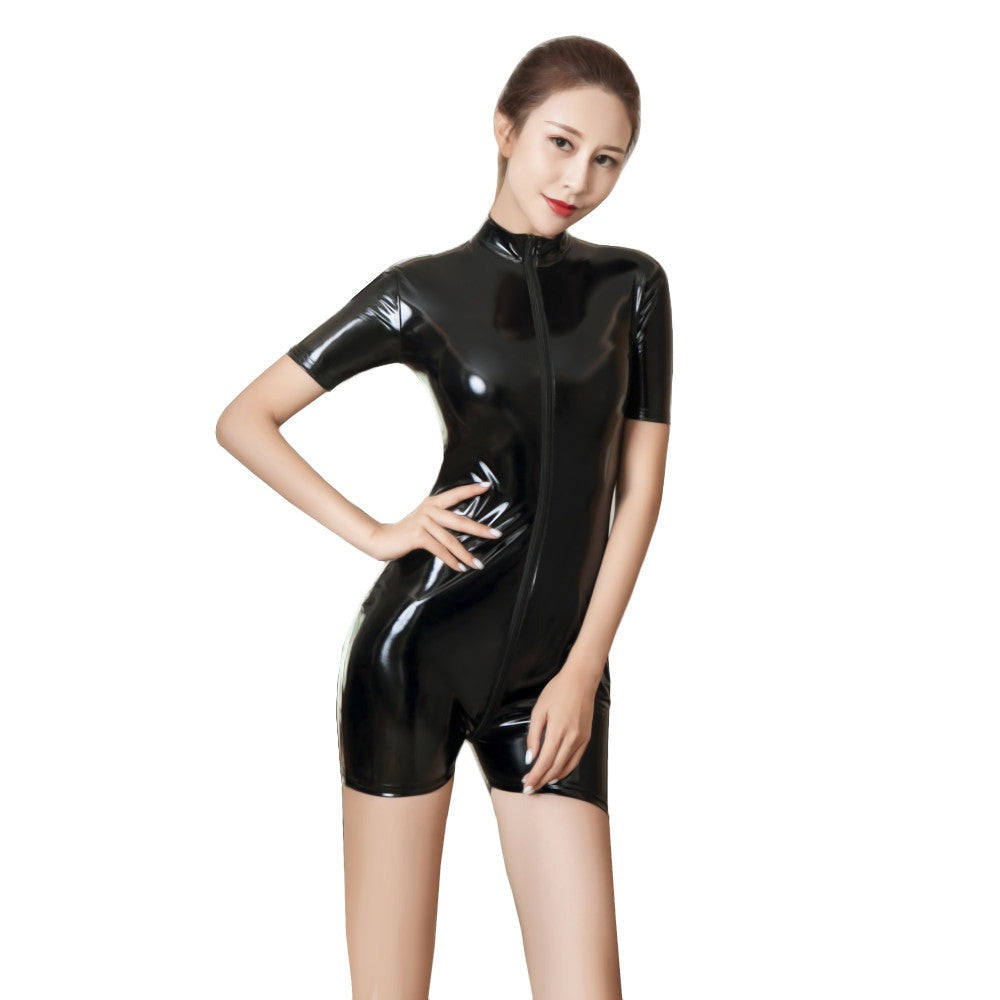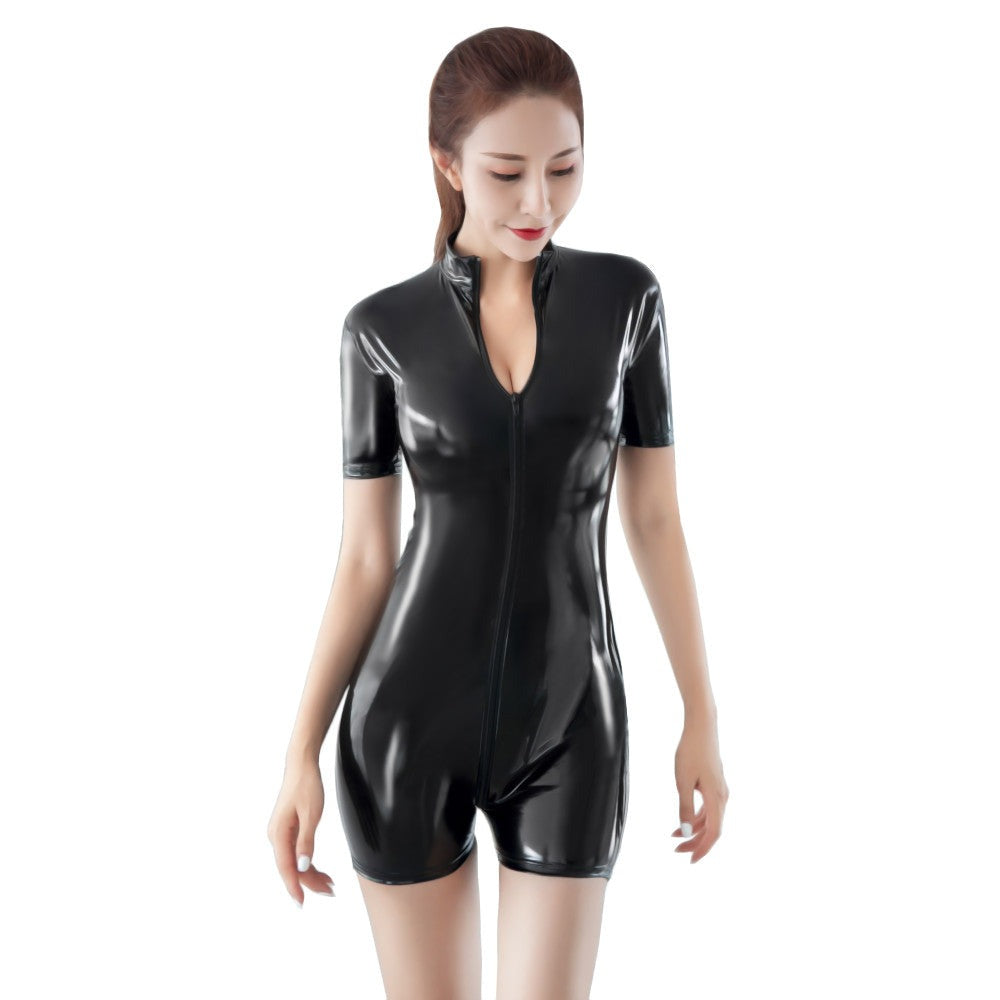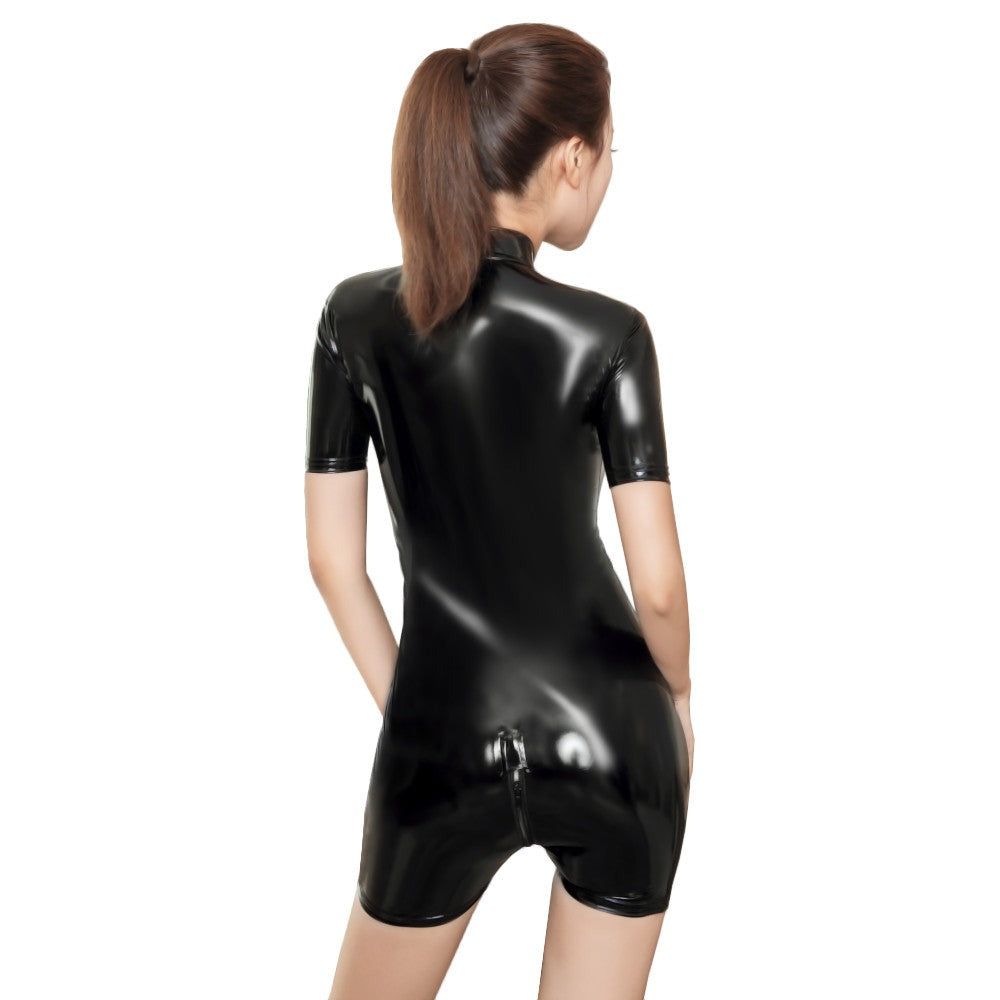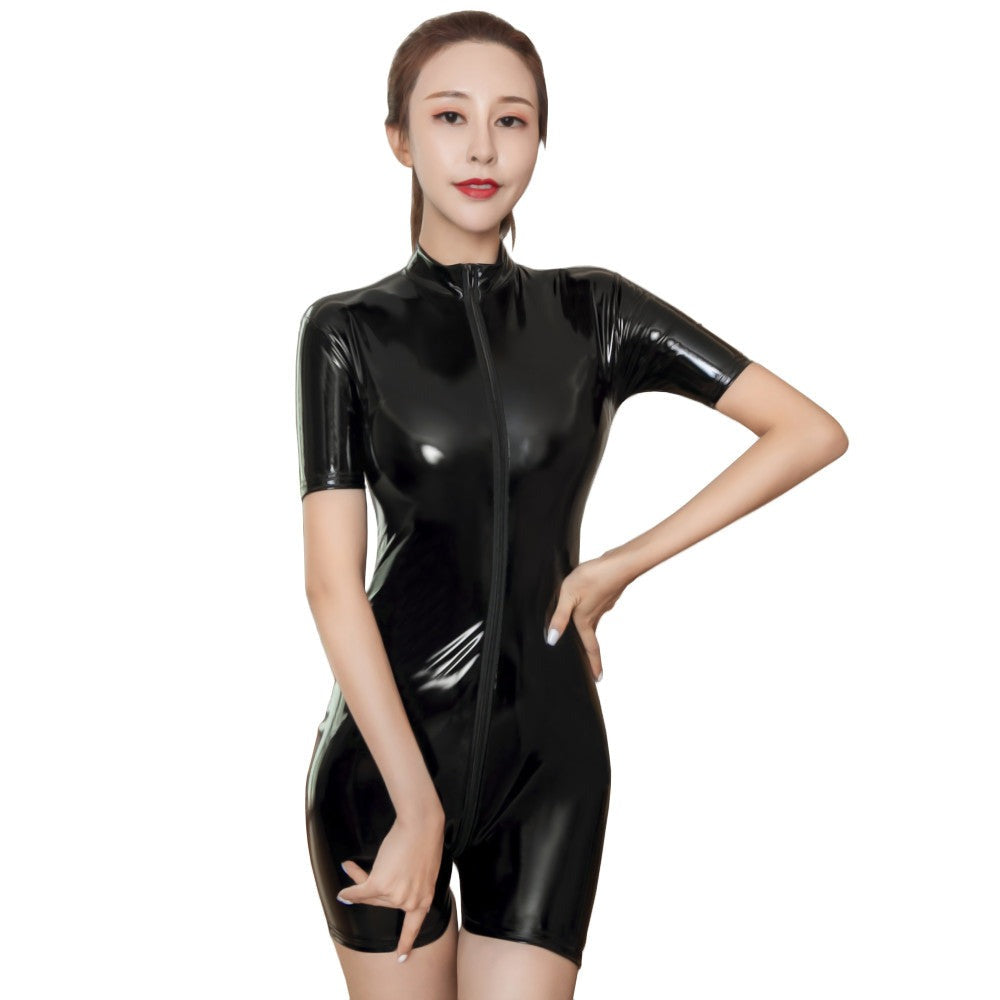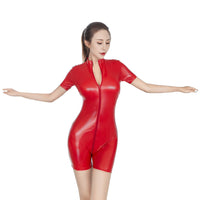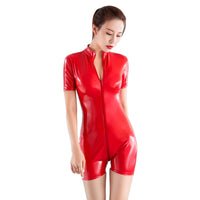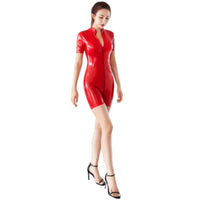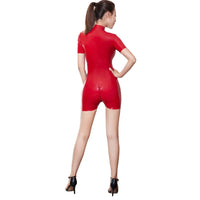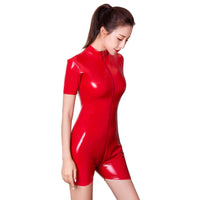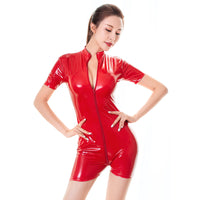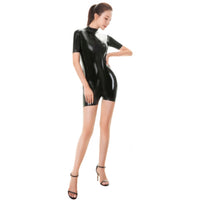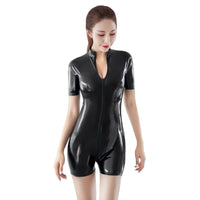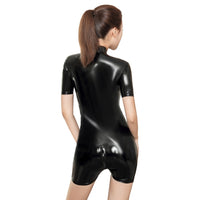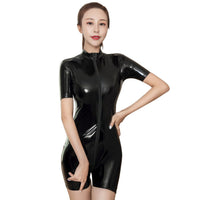 Sexy Wetlook Bodysuit for Women
You have been trying out different clothing in your BDSM sessions. You are a demanding dominant, and you like to make things exciting for both you and your partner. You love the whole drama of setting up different personas and role-playing to become a different kind of character every time.

If uniqueness turns you on, you may need a constant change in persona during your kinky sessions. To do this, you will have to explore different kinds of clothing. Well, you will most likely need the Sexy Wetlook Bodysuit for Women on that matter.

This piece is not an intimidating outfit, so you can quickly wear this even on casual days. Made of a wetlook material that can catch the light in all the right places, you will catch everyone's attention! Additionally, this is a more easygoing suit with its short-sleeved design. The shorts also end right at the top of the knees, so your gorgeous legs are fully displayed. You will love how your body will look with all your curves accentuated. The material used has superb trimming abilities to cinch your best assets! Don't fret, as this suit includes a convenient zipper at the front. You can be playful and pull the zipper down and show your skin inside; after all, if you got it, flaunt it, right?

It is available in bold red and classic black. Of course, you can go total Diva and grab the red one, and if you want to play it safe, black will be stunning.

Moreover, make sure you grab the right size to enjoy the best fitting outfit. You will not enjoy this ensemble if it does not accentuate your figure well.

Even the simplest change on your clothing can upgrade the whole sensual experience. So why not bring this beauty to your next sexcapade? Hurry, buy this today!

Specifications
Color
Black, Red
Fabric Type
PVC
Sizes
Length: 29.92 inches (76 cm)
Bust: 34.65 inches (88 cm)
Hip: 37.80 inches (96 cm)
Recommended for
Women
Washing Tips and General Instructions
Do not use bleach. Do not iron. Hand-wash in warm water.