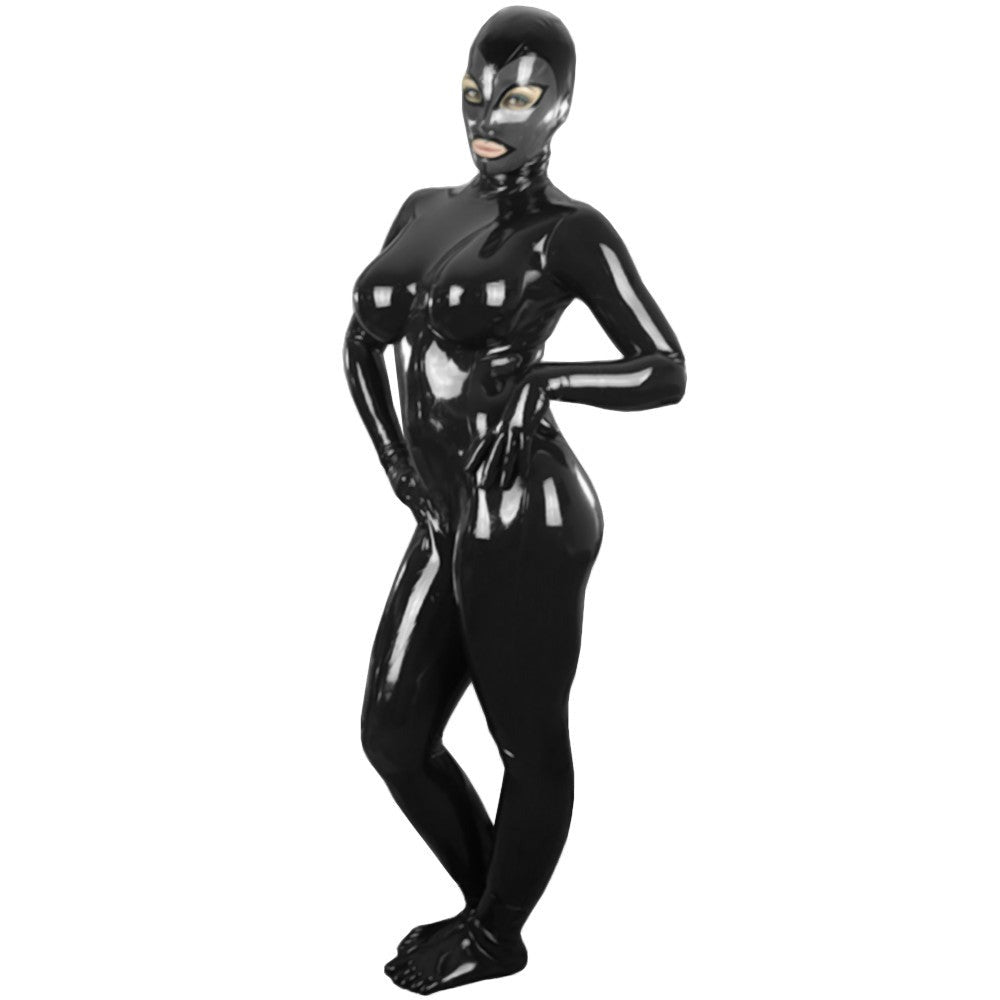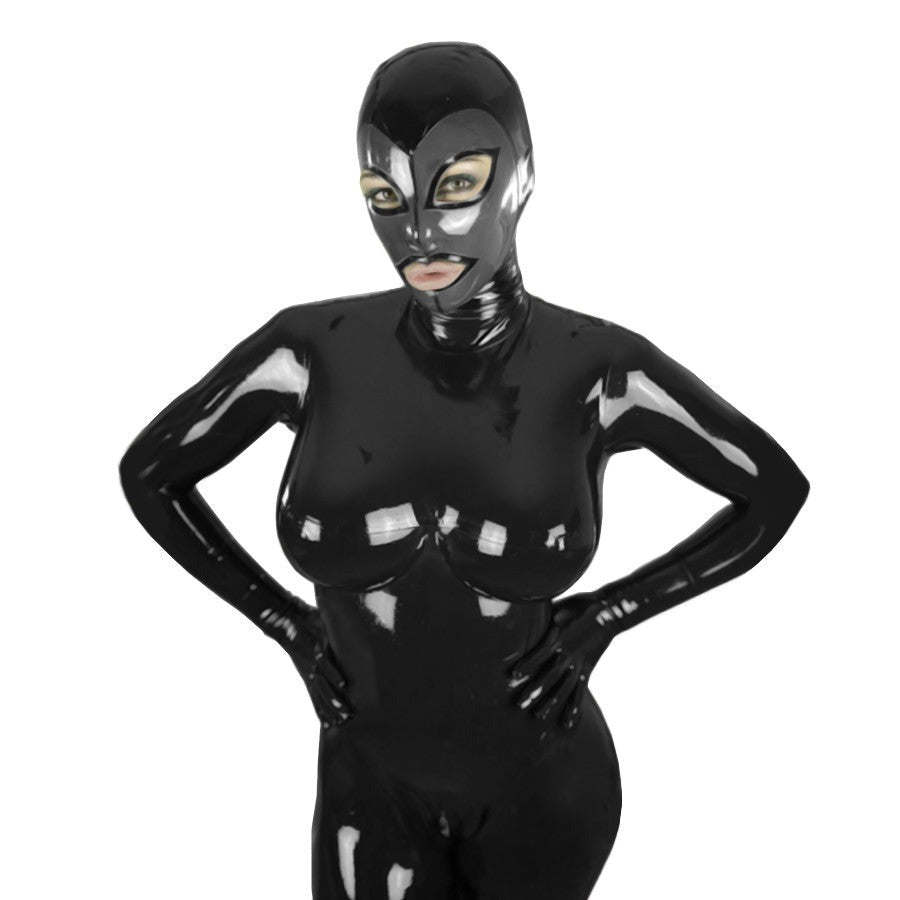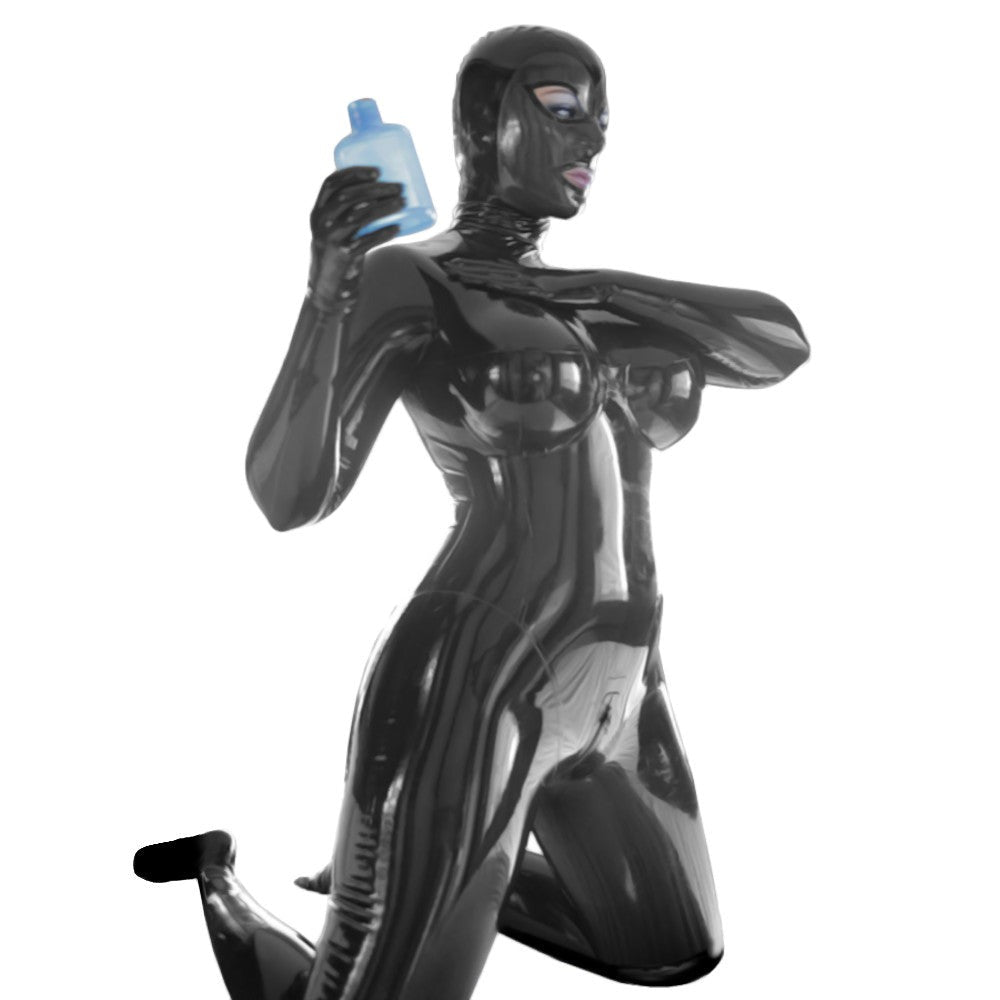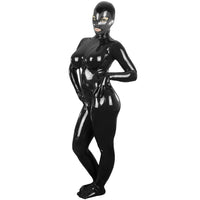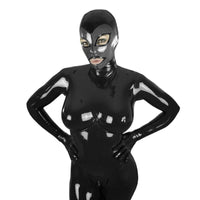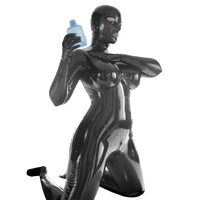 Shiny Latex Female Suit with Hood
One thing you hate about your Submissive is her constant need to be acknowledged. Ever the drama queen, she tends to make everything about her, as if the world only revolves around her. Sometimes you can tolerate her attitude, but most of the time, you cannot. So much so that when she starts acting up, it spoils your mood in bed. Why let your Sub's bad attitude be a sexual burden? There are tons of ways to handle Miss Misbehaved, and the Shiny Latex Female Suit with Hood is one of them!

This glossy fetish costume is your last recourse in winning the upper hand in your kinky union again. It is made of high-quality latex and will give your Submissive all the benefits of some nasty rubber lovin'. The smoothness of this suit is a given, but you'll be amazed at how stretchable this thing is. Its skin-tight fit will hug your partner's curves in all the right ways, making sure that all her assets stand out despite being fully clothed. This item is a full bodysuit; it wraps your Sub's entire body, including her hands and feet! It's complete with gloves and toe socks, revealing not even an inch of the skin on her body. Unlike other catsuits that are cut plainly and look unflattering when worn, this latex outfit has a 3D chest design. This tiny detail is very effective in showcasing your Sub's plump bosoms, so you get to enjoy the humps, albeit covered. There's a zipper on the crotch for an added ease of access, which you can quickly pull down in case you want to do something naughty.

For the "total loss of identity" experience, this catsuit comes with a hood, too! This sex mask only has holes in the eyes, nostrils, and mouth to not fully deprive your Sub of her fundamental senses. But if she really is a drama queen, you can always gag her up!

Teach your Submissive a valuable lesson the hard way. Rob her off of her identity and make her an irrelevant slut. Purchase the Shiny Latex Female Suit with Hood today!
Specifications
| | |
| --- | --- |
| Color | Black, Blue, Pink, Purple, Red, White, Yellow, Clear |
| Material | Latex |
| Sizes | S, M, L, XL, XXL - Refer to the size chart below for the measurements |
| Recommended for | Women |
| Washing Tips and General Instructions | You can wash rubber garments on clean warm water. Avoid detergents and soaps. Always wipe away excess water with a soft towel and leave to dry flat or hang up to drip dry. Never tumble dry, dry clean or iron your garment. Do not use washing powder or bleach for washing. |
Sizing Guide