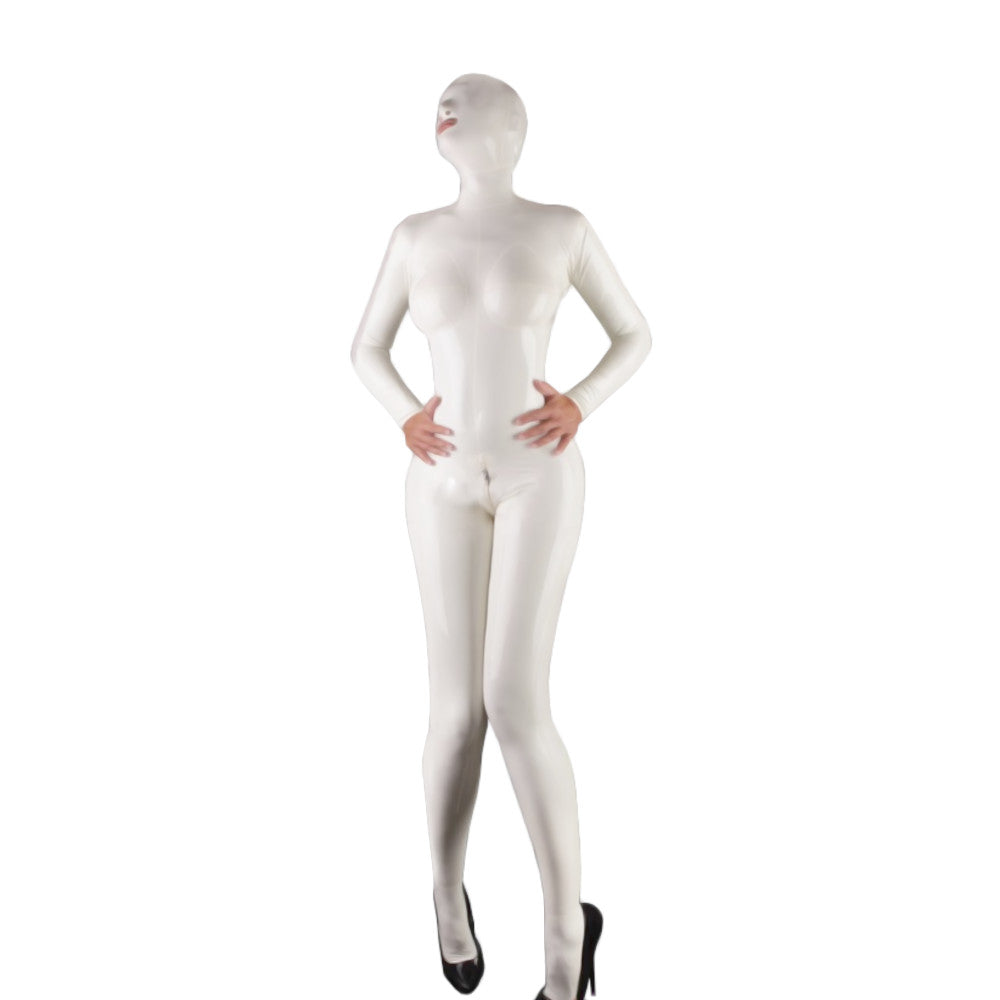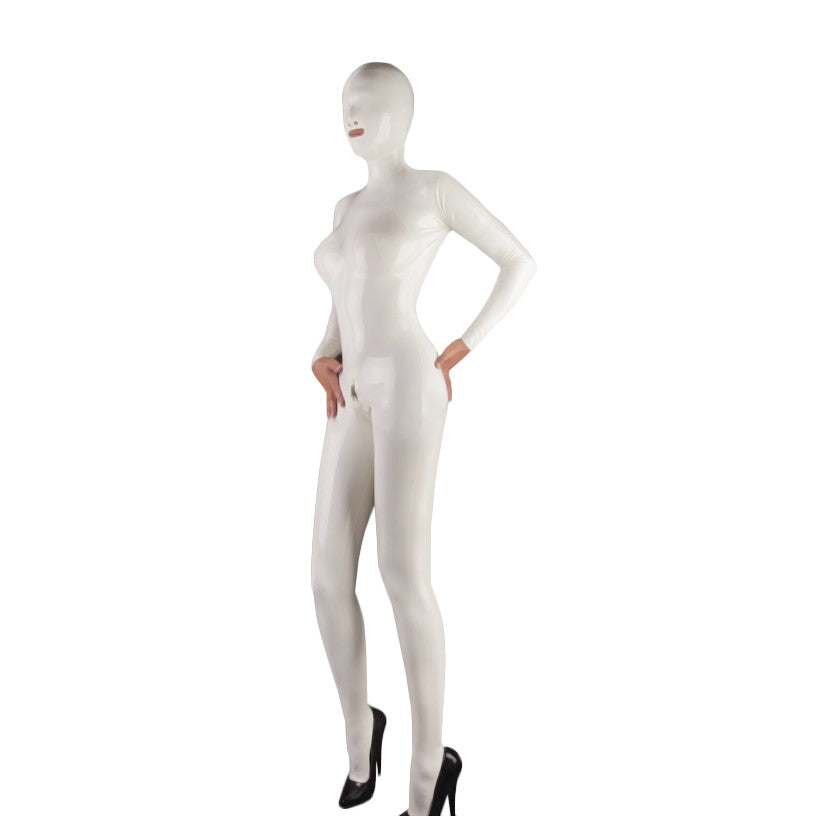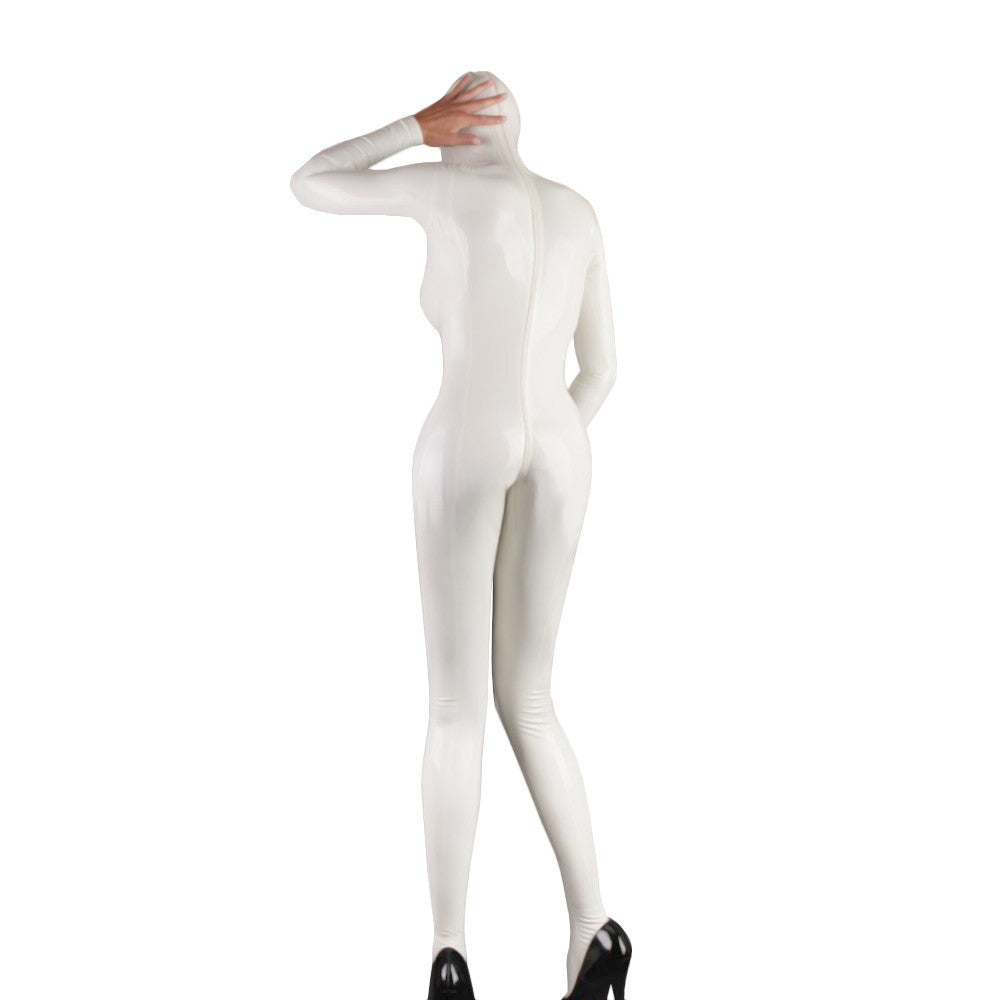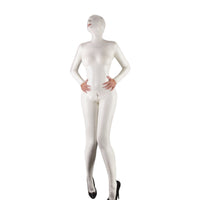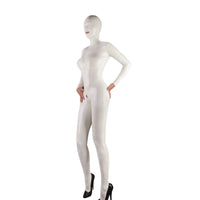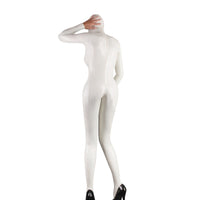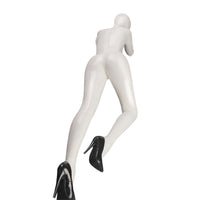 Temptress White Latex Catsuit
Lately, you began to experiment with a lot of things when it comes to sex. You started incorporating toys and naughty accessories like handcuffs and blindfolds when making love to your partner. But you've reached a point where you want something more. And before you knew it, you're slowly exiting the vanilla world and entering the world of kink. It's a deep ravine, so be warned. But boy, is it glorious and worth the plunge!

One exciting thing you can try doing with her is sensory deprivation. Lucky for you, we have the perfect accessory to help you inflict that pleasurable torment on her: the Temptress White Latex Catsuit.

This all-white rubber outfit is the ultimate sensory blocker. It is made of high-quality latex, a material lauded for being pliable and versatile. This item is the complete package and is the only thing you need to start your BDSM journey.

The suit connects to a blackout mask that covers your partner's entire head. This hood only has perforations for her nostrils and mouth, enabling her to breathe with ease. The suit has long sleeves that wrap her arms down to her wrists, freeing her hands so she can use them to gratify you in any way you please.

The design of this bodysuit is impeccable, as it hugs her curves and flaunts her assets. The chest has 3D-formed cups, so her breasts will not look cramped up in the tight rubber. The same goes for her butt.

The suit's legs do not have openings, and they come with built-in socks instead. Your partner can breeze in and out of this outfit through a long zipper at the back. It runs from the top of her head down to her crotch. You can also lower the zipper a little to reveal her sweet treat and own her without completely taking the suit off.

The Temptress White Latex Catsuit is available in eight sizes, so check your partner's measurements carefully so you can get her the one that fits her best. Buy this today and embark on a new adventure you will never regret!
Specifications
| | |
| --- | --- |
| Color | White, Dark White, Silvery White |
| Material | Latex |
| Sizes | XXS, XS, S, M, L, XL, XXL - Refer to the size chart below for the measurements |
| Recommended for | Women |
| Washing Tips and General Instructions | You can wash rubber garments on clean warm water. Avoid detergents and soaps. Always wipe away excess water with a soft towel and leave to dry flat or hang up to drip dry. Never tumble dry, dry clean or iron your garment. Do not use washing powder or bleach for washing. |
Sizing Guide