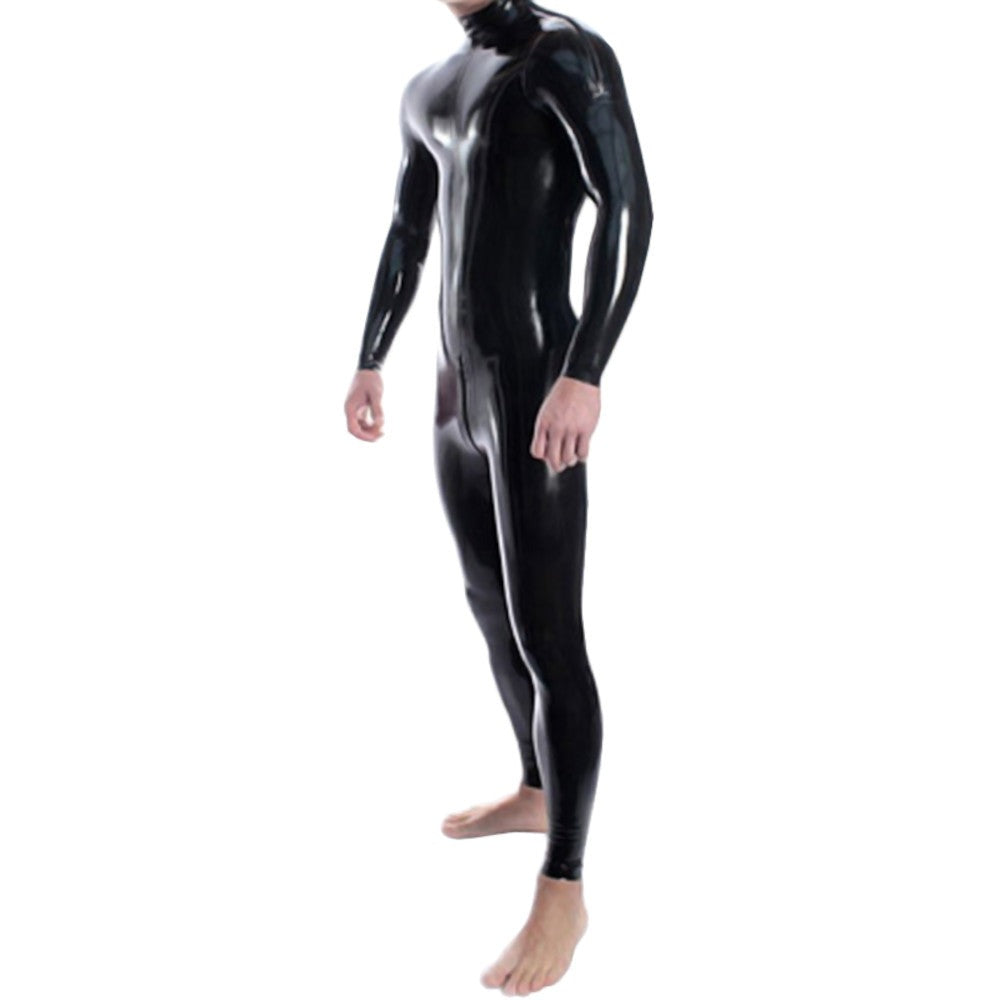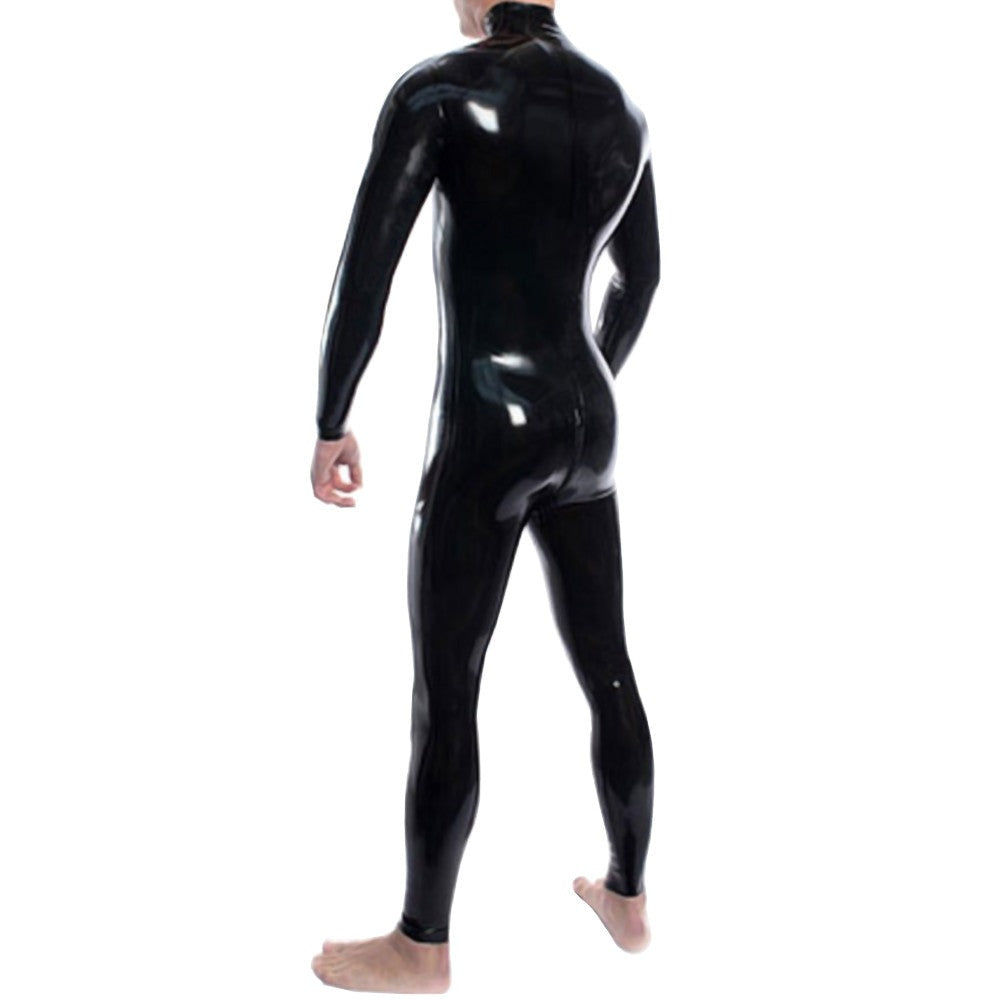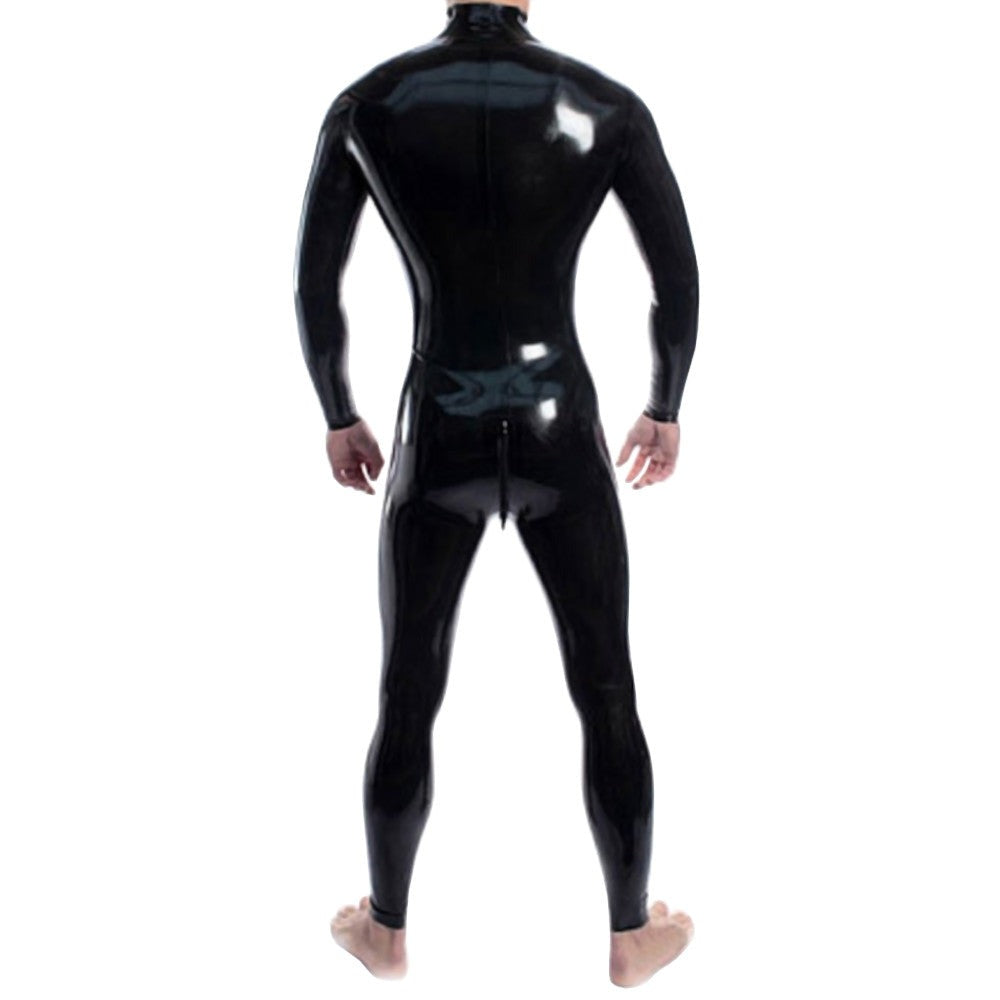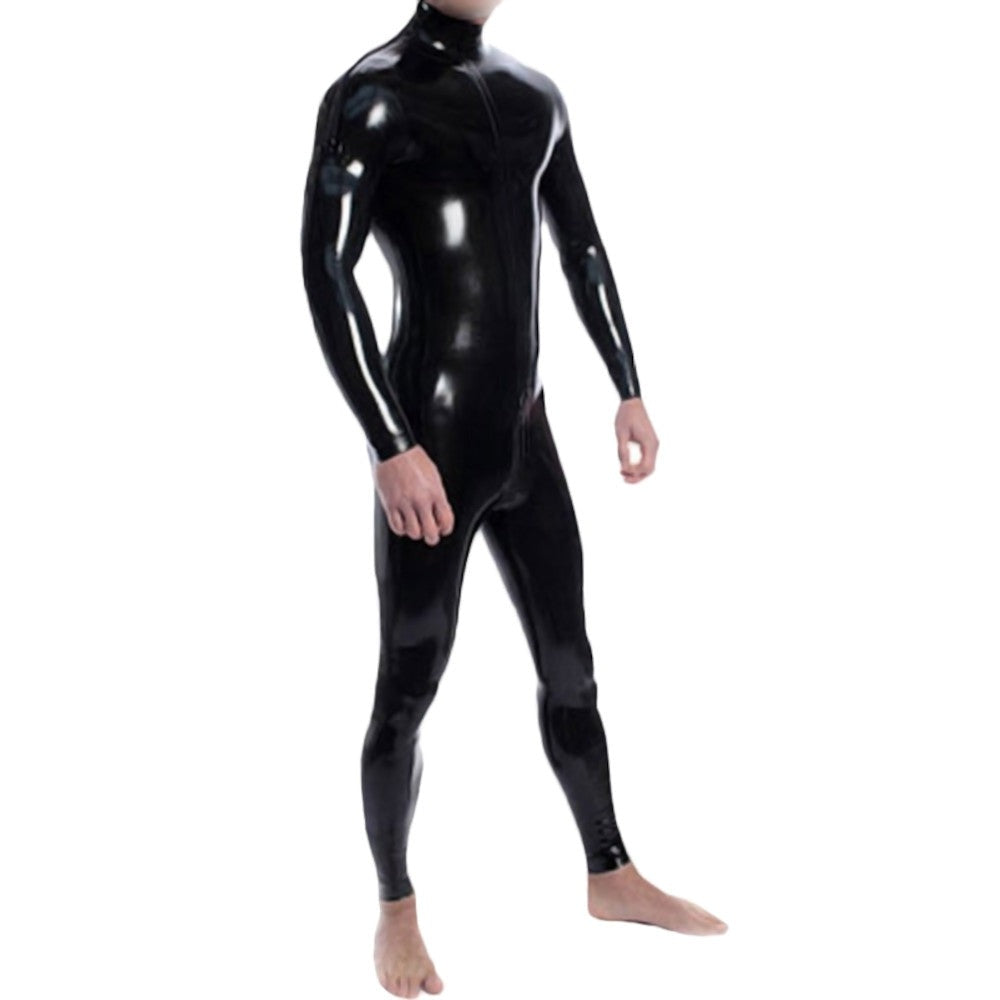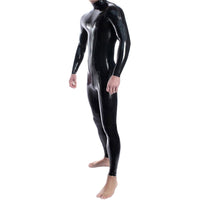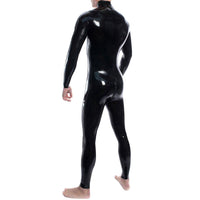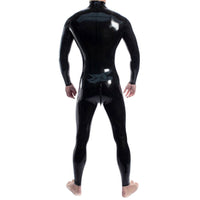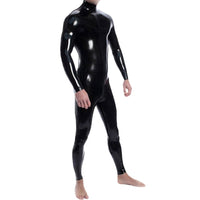 Lustrous Men's Latex Leotard
You are no superhero, but you've got to suit up! Being the master, you have to hold power in your hands and be in complete control. Otherwise, your slave will lose interest. So put on the Lustrous Men's Latex Leotard and make your submissive bow before you.

The leotard is made of authentic latex. Every inch of it hugs your body contour, so it feels like your second skin. With its tight embrace, it will show off your body shape, so flex your biceps and flaunt your six-pack abs! Once you have it on, it becomes a part of you. The irony of it is that you feel naked, yet you are covered.

The rubber suit features long sleeves, legs, and a high neck for body coverage but exposing the head, hands, and feet, allowing you to wear accessories to achieve different looks. Its zippers are in strategic locations. Two of them run from the left and right sides of the neck down to the arms so you can hop into the suit and put it on with ease. A two-way zipper is situated on the crotch, so you won't have to take off the leotard when you need to relieve yourself or when your cock is up for dicking. It's truly designed for comfort and convenience!

Its lustrous look may give you the impression it's super smooth. But latex creates a lot of friction when rubbed against the skin. That is why you'll need to lube your body before hopping into it. You'll also need to apply it to the inner surface of the bodysuit. Use silicone lube to make it slick and protect the latex material from degrading. You may opt for talc powder in place of silicone lube. To make it last, hand wash the garment with warm or lukewarm water without any soap or detergent. With TLC, this high-quality latex leotard will last.

Impress your slave with a lustrous latex bodysuit soon when you buy it today!
Specifications
Color
Black
Material
Latex
Sizes
XS, S, M, L, XL, XXL, XXXL - Refer to the size chart below for the measurements
Recommended for
Men
Washing Tips and General Instructions
Hand wash with warm water without detergent or soap
Air dry
Do not iron
Sizing Guide