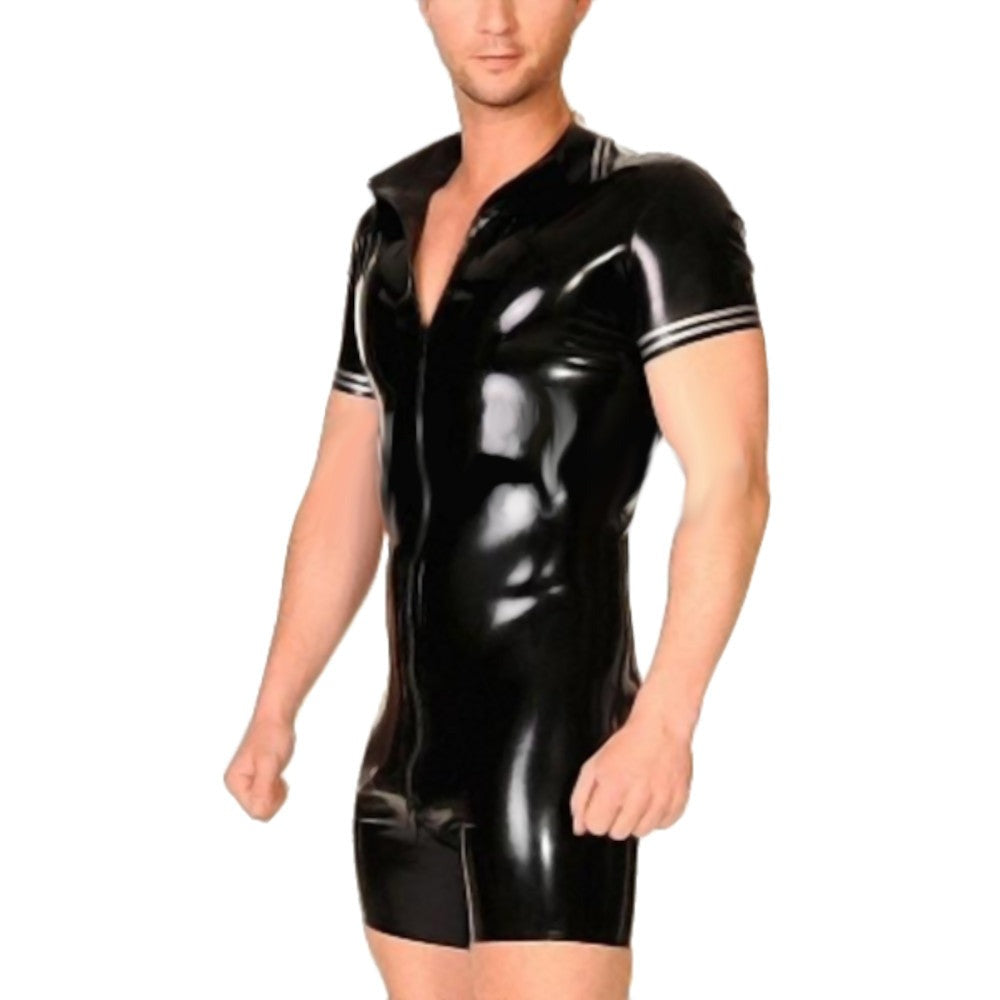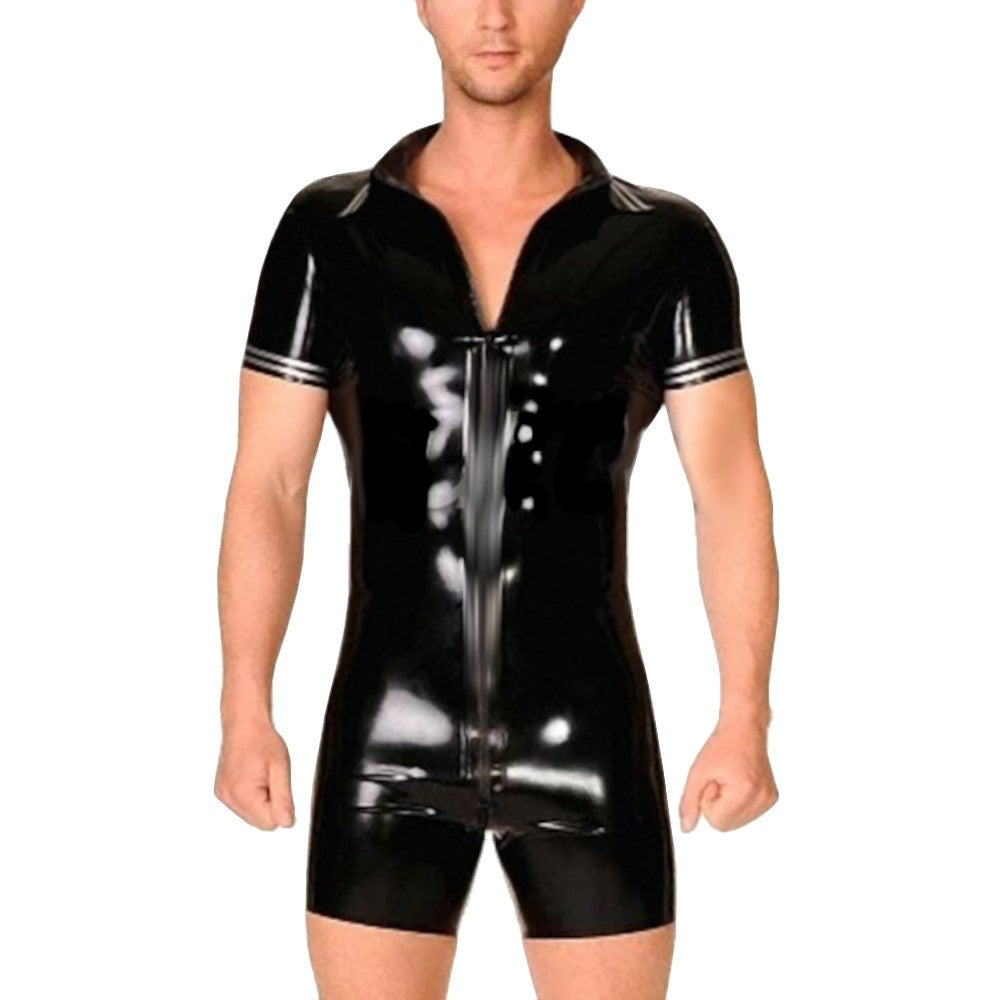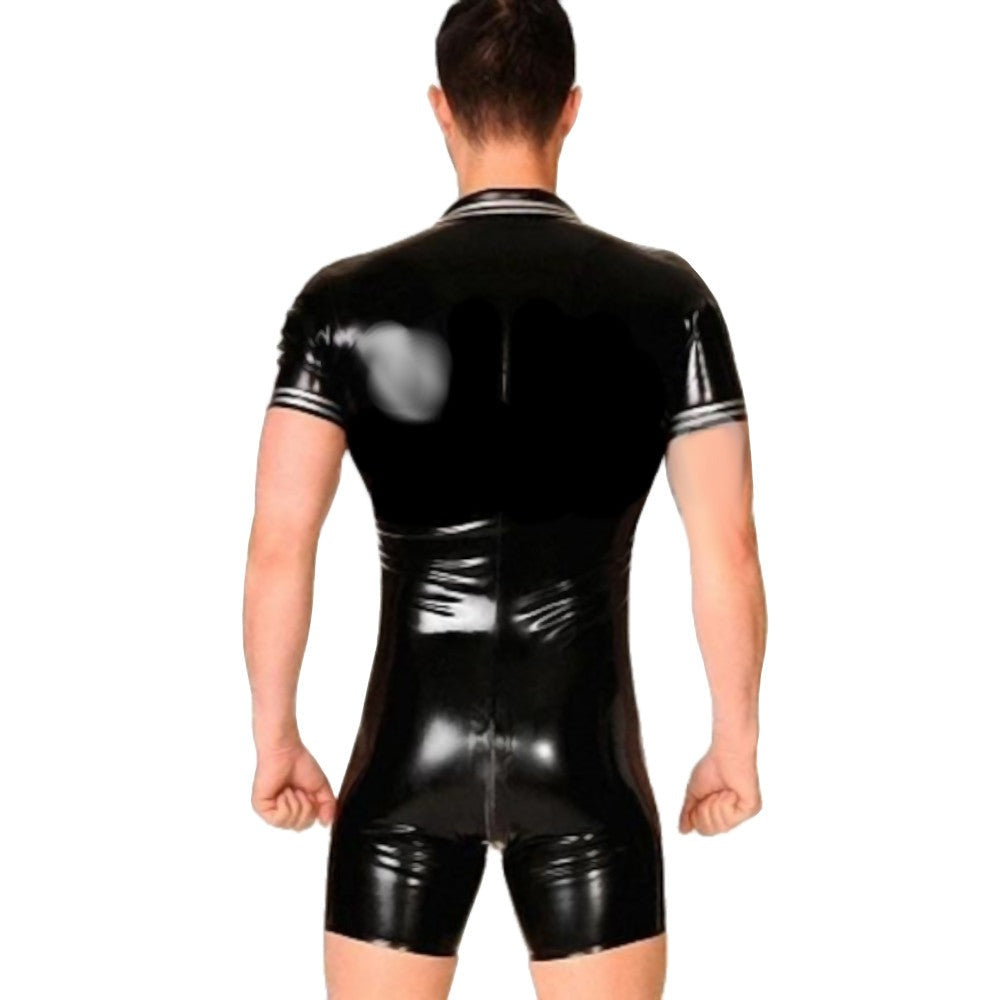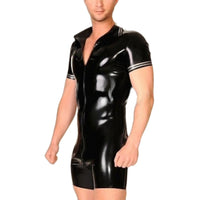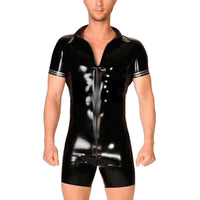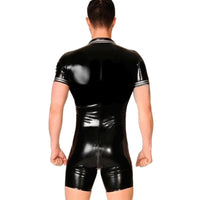 One Piece Men's Rubber Catsuit
You have always been fond of wearing latex clothing. You like how tight it feels and how you feel like a badass b*tch with it on. Latex empowers you and gives you a feeling of being on top of the world; that is why you always look for different designs that match your mood.

You have bright reds, quirky yellows even an eye-catching purple latex outfit. But as seasons are changing and temperatures are turning up, you want to show more skin and breathe underneath your statement ensemble. The One Piece Men's Rubber Catsuit is the best outfit for that.

This latex-made outfit is not your typical ensemble. Instead, it has a breathable short-sleeve design that showcases your sexy arms as well as your long legs. Typically, a bodysuit will cover all your limbs, but you can rest on the more concealed look and feel extra flirty with this variant. Pair it with your favorite knee-high boots, and you will be the star of the show wherever you go.

You will still enjoy the sexy, skin-tight feature of this clothing as it accentuates your body. Moreover, you will have less difficulty wearing this ensemble as it features a convenient zipper that runs from the neck to the crotch area. Just zip this all the way to open the outfit. This item is a short-sleeved ensemble with airier shorts. You will definitely have more room to move around and get comfortable as this design exposes your arms and legs. The distinctive collars that decorate the neck area give it a sleek finish

Latex is a versatile and highly stretchable medium, so it will consequently mesh well with all your curves. But as this material sits close to the skin, you better grab your measuring tape and get the right size for you. You don't want a skimpy latex suit or one that is too baggy. These two scenarios will defeat the allure of a latex outfit because they will not highlight the best parts of your body. Therefore, having the right size is essential.

Of course, with latex clothing, you always have to make sure to wash it right after using it. A stunning outfit like this should not be a breeding ground for harmful bacteria.

Feel like the Queen that you are with a new kind of bodysuit to match the rising temperatures. Grab this lovely piece today!
Specifications
| | |
| --- | --- |
| Color | Black, Blue, Brown, Gold, Green, Orange, Pink, Purple, Red, Silver, White, Yellow, Clear |
| Fabric Type | Latex |
| Sizes | XXS, XS, M, L, XL, XXL - Refer to the size chart below |
| Recommended for | Men |
| Washing Tips and General Instructions | Do not use bleach. Do not iron. Hand wash in warm water. |
Sizing Guide