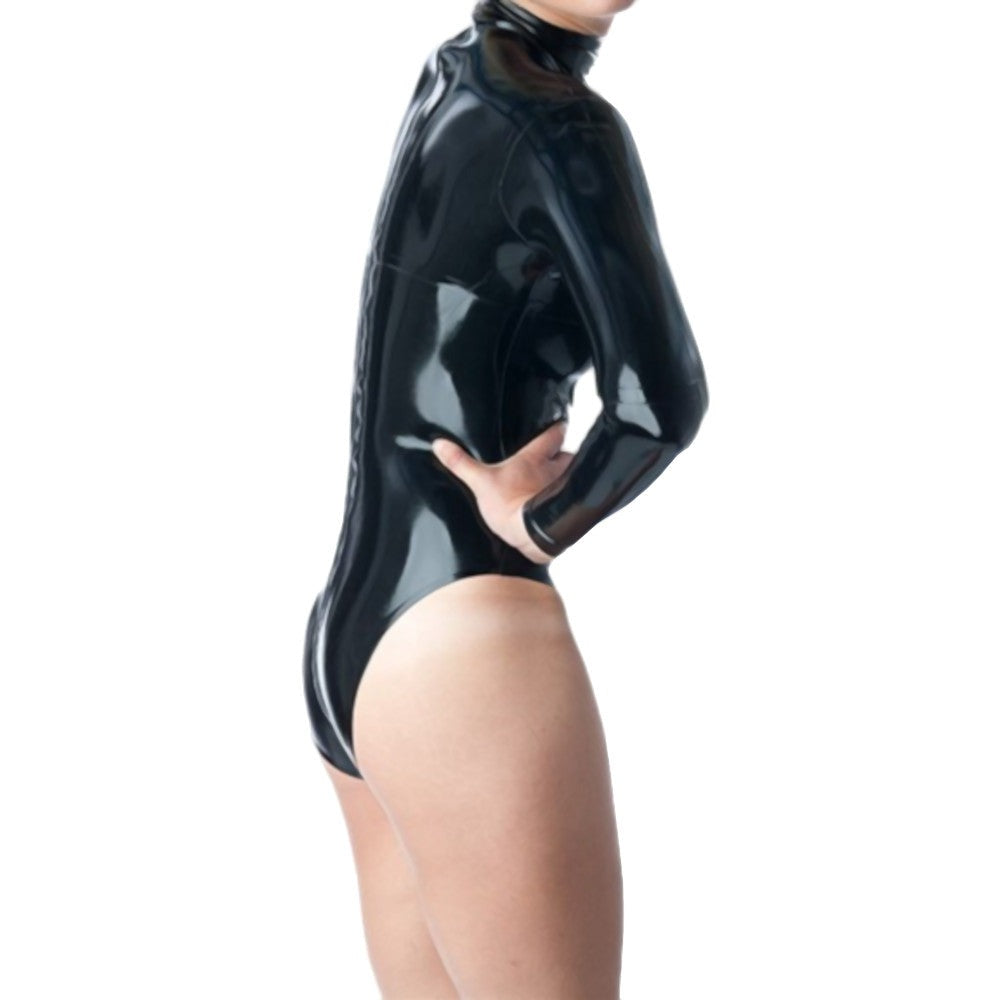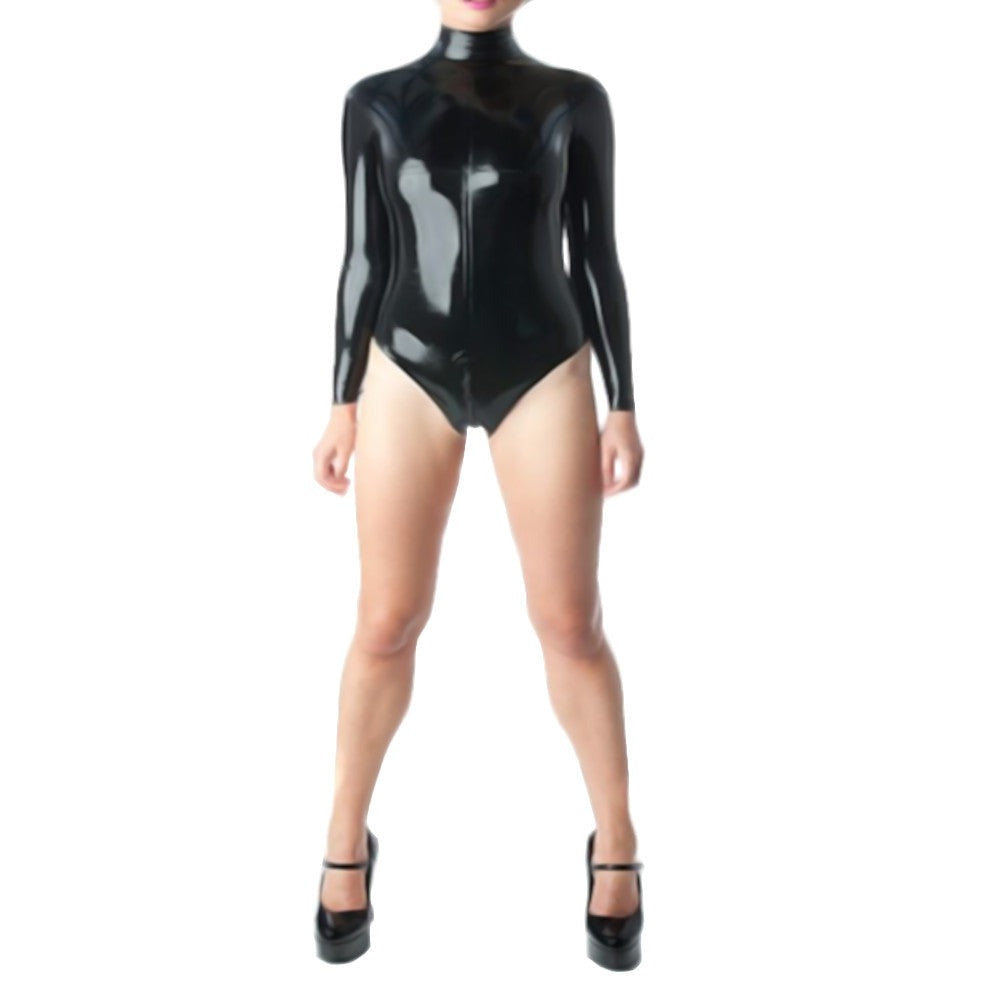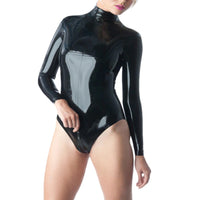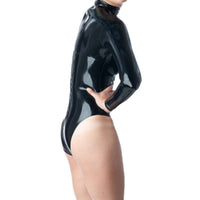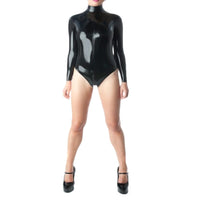 Striking Girl Latex Catsuit
Stripping off your clothes is one sexy way to get your partner's attention. If you're good at it, you can make him hard in no time. But did you know there's another seductive way to entice your partner into doing the dirty deed without taking your clothes off? Try the Striking suit, and you'll have more exciting sexual adventures!

This long-sleeved princess-cut latex suit is made of 100% latex. It covers the body from the crotch to the neck. The design integrates convenient zippers that allow your partner easy access to his sources of pleasure, your pussy, and your ass. Bend, twist, and move in any you want; this bodysuit won't rip. That's because latex is stretchable, and the seams of this suit are glued very well to withstand wild and aggressive play.

Feel its embrace because it's tight. But since the material is lightweight, it's comfortable for prolonged use. As it hugs your body contour, this sexy garment will emphasize your gorgeous curves. You can wear this bodysuit to play different roles in your BDSM scenarios. Whether you are a slave, a mistress, or a pet, this suit won't disappoint.

Look stunning in this suit. Its material sticks to the skin, so no wonder it hugs the body tight. Although it looks smooth, it needs lubrication so you can slip into it with ease. Use either silicone- or water-based lubricant or talc powder to make it frictionless. Before putting it on, remove all pieces of jewelry as they can tear the garment. Pull without applying too much force to avoid tearing it. Latex is durable, but it needs careful handling.

Available in different sizes and colors, there's one that suits your taste and body size. Order now and nail that striking look soon!
Specifications
| | |
| --- | --- |
| Color | Clear, Pink, Red, Blue, Green, Black, Transparent Black, Transparent Purple, Transparent Red, White, Orange, Brown, Yellow, Purple, Transparent Blue |
| Material | Latex |
| Sizes | XXS, XS, S, M, L, XL, XXL - Refer to the size chart below for the measurements |
| Recommended for | Women |
| Washing Tips and General Instructions | Hand wash with lukewarm/warm water without detergent or soap. Hang to dry. Do not iron. |
Sizing Guide