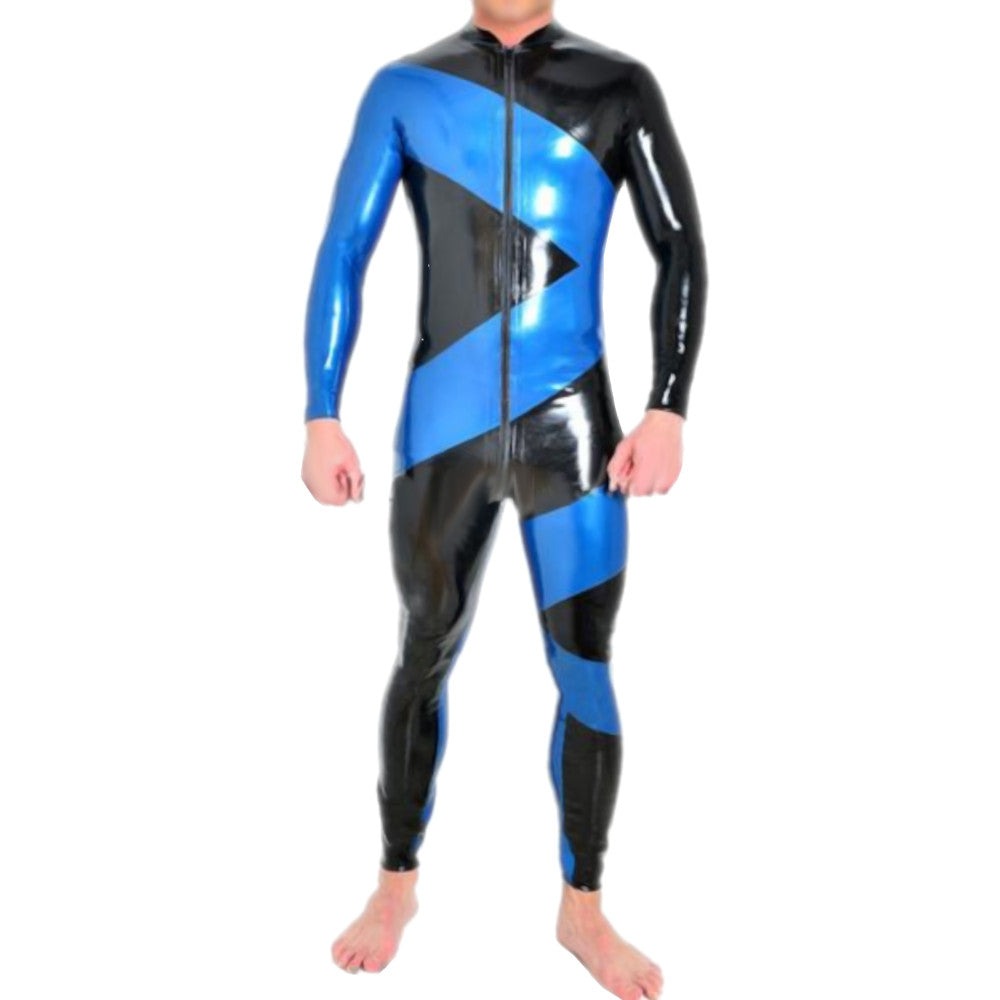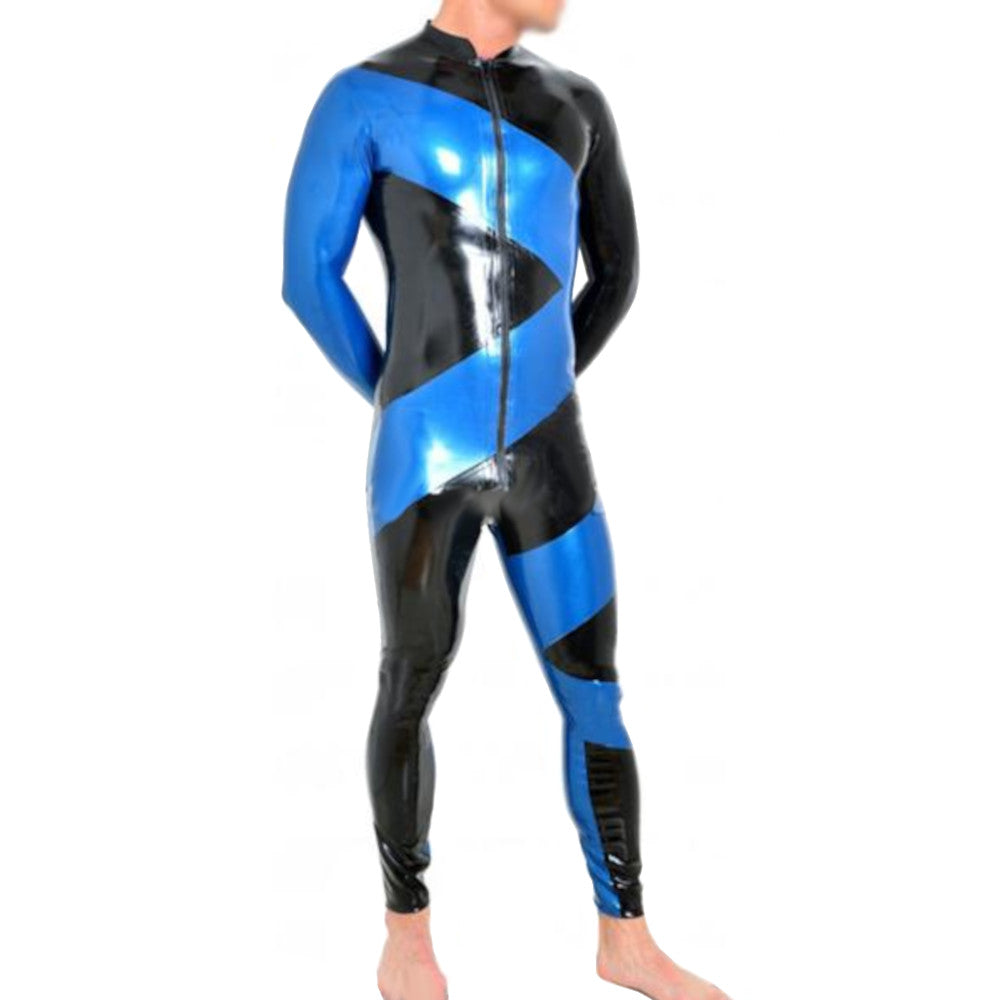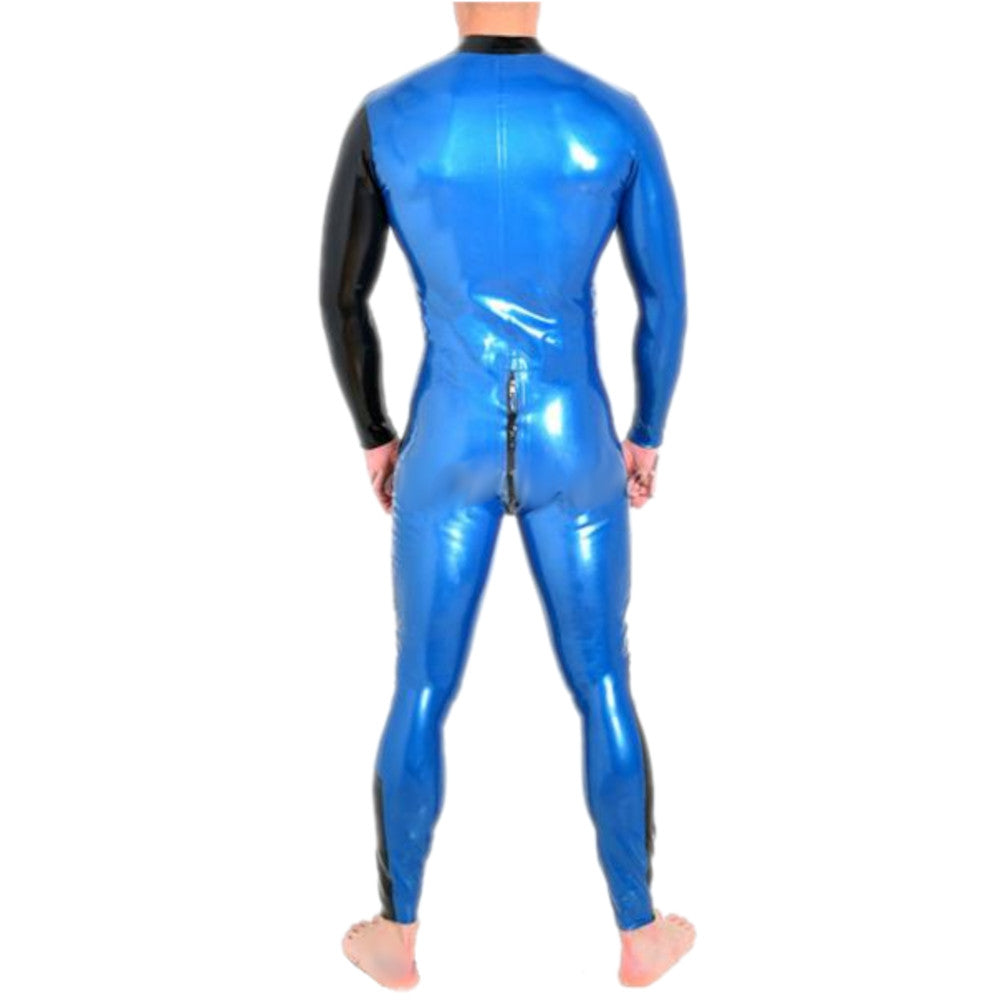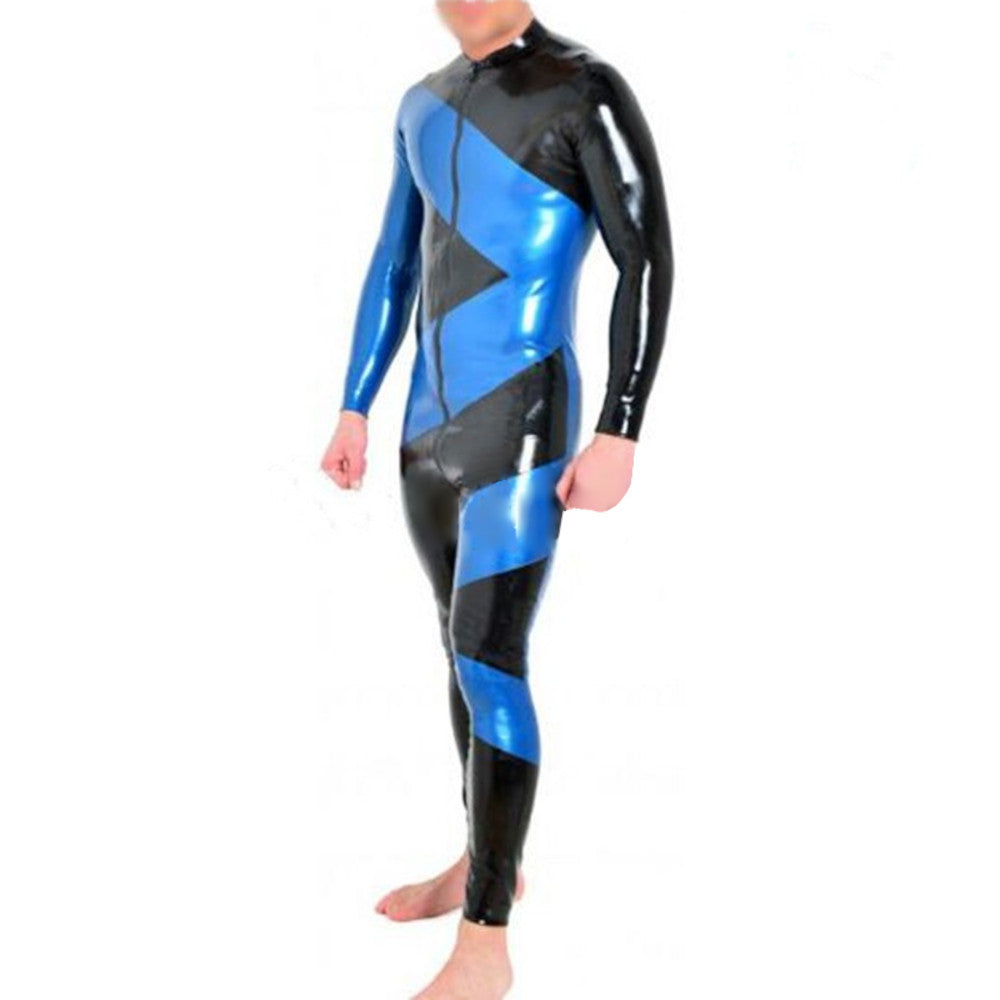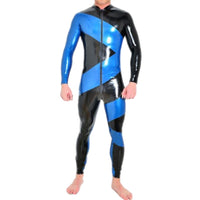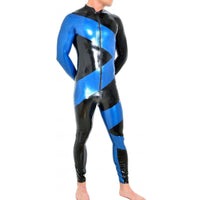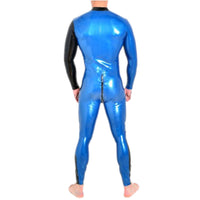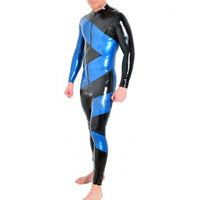 Flashy Full Body Rubber Suit
When you love attention, you tend to gravitate towards clothes that have eye-catching details. Clothes define you. They are also a way to express your individuality, so you can't go wrong with an over-the-top statement piece.

Anybody who loves showy, attention-worthy clothes will love the Flashy Full Body Rubber Suit. This item has all the characteristics of a nice statement outfit with a unique classic vibe.

Enjoy full-body suits with excellent quality latex when you have this in your collection. Latex is a stretchable medium that will stick close to the skin, giving you a cinched waistline, a generous breast, and a plump ass. This is everything you need for the perfect standout piece of clothing. It's sexy without showing too much!

This suit is full-sleeved overall with impressive color details. This additional accent makes it the best costume for parties or anywhere you want to attract attention. Also, the convenient zipper that runs from the top breast to the crotch gives this clothing fantastic versatility. You can keep it dressy, zip it until your collar, or explore the freedom to make a statement and lower the zipper down. Go as far as you can and tell your partner you can go lower once you are alone with him. A slight tease always makes the foreplay more exciting.

Latex may be stunning, but it can be challenging to put on. That is why you can use talc as a way to ease the wearing. Place powder on strategic parts of the body like your arms and legs and let the material slide easily. Another reminder is never to brush the surface of this outfit because it will ruin the sensitive material.

Grab your favorite brown and black combo, or go all out with striking red and black overalls. You have many options with this product so pick your favorite! Add this to your cart today!
Specifications
| | |
| --- | --- |
| Color | Brown and Black, Plum Red and Black, Transparent Green and Black, Black and White, Pink and Black, Jade Green and Black, Transparent Black and Black, Baby Pink and Black, Orange and Black, Purple and Black, Transparent Purple and Black, Red and Black, Transparent Brown and Black, White and Black, Pink and Black, Blue and Black |
| Fabric Type | Latex |
| Sizes | XS, S, M, L, XL, XXL - Refer to the size chart below |
| Recommended for | Men |
| Washing Tips and General Instructions | Do not use bleach. Do not iron. Hand wash in warm water. |
Sizing Guide