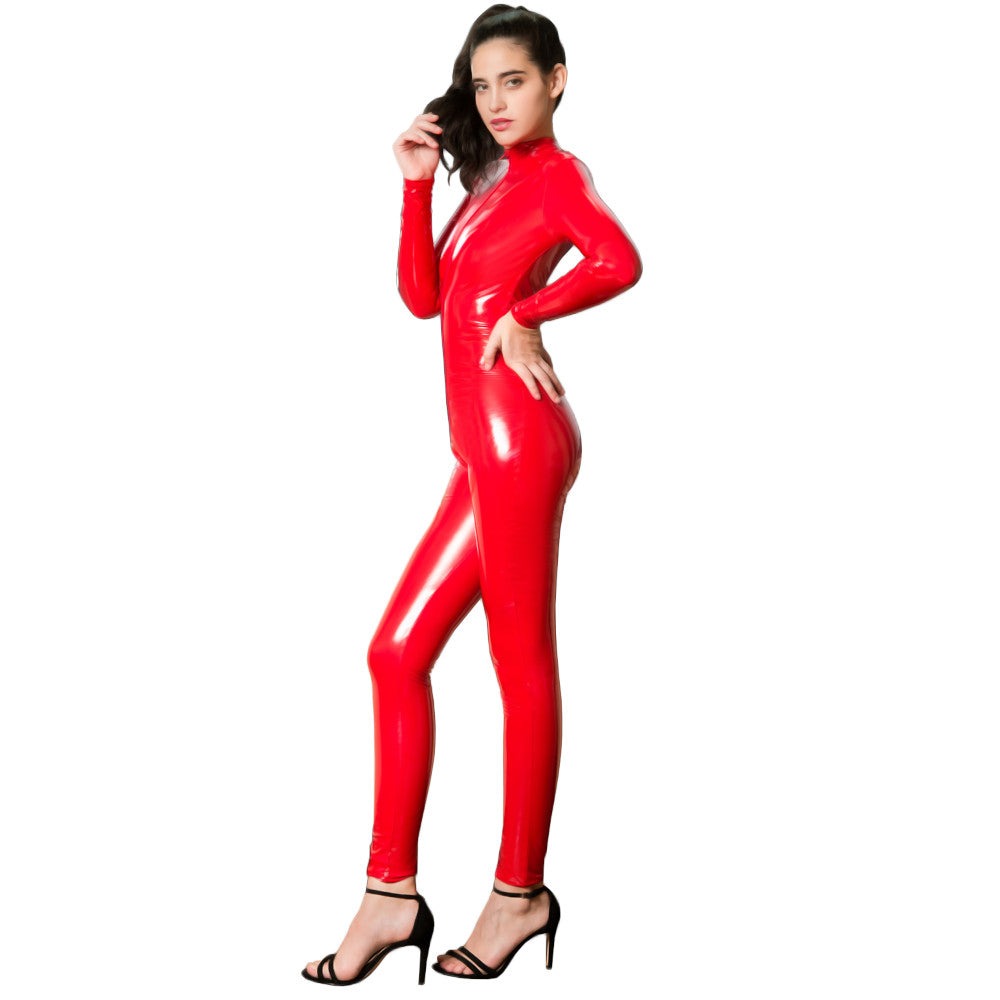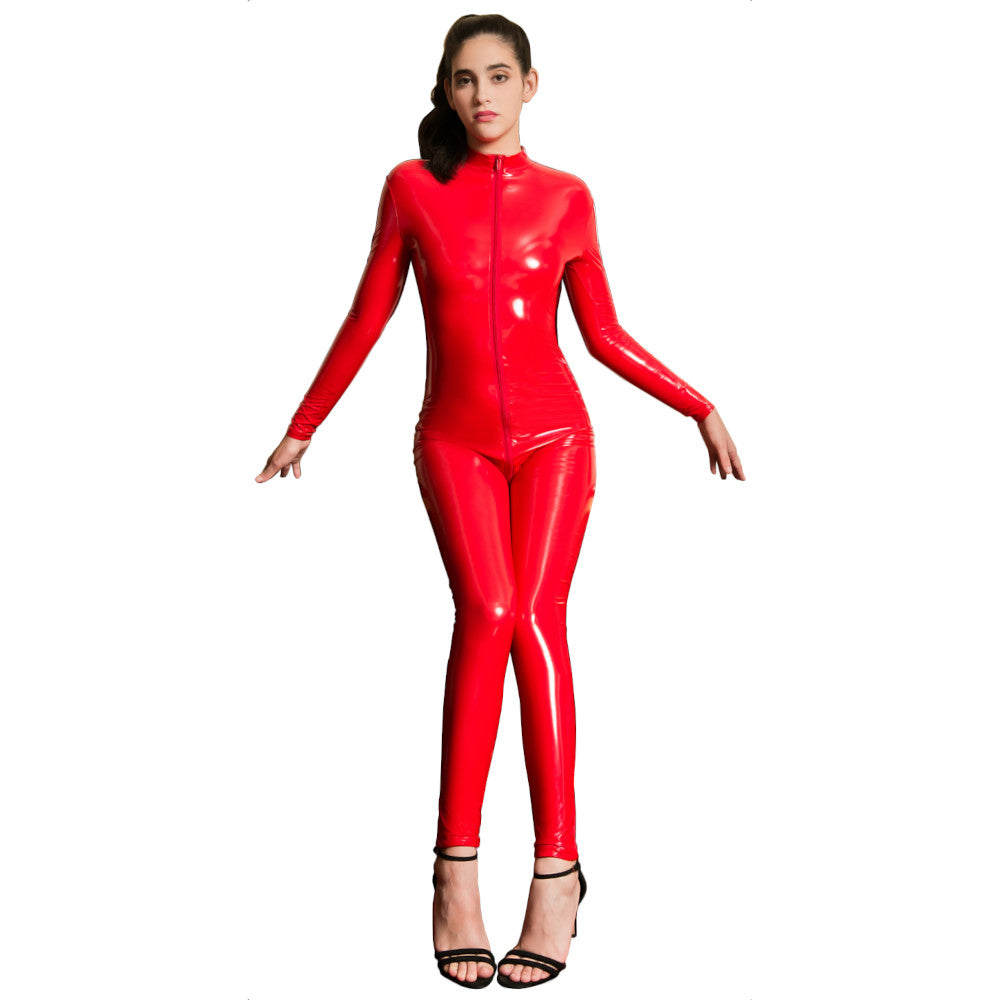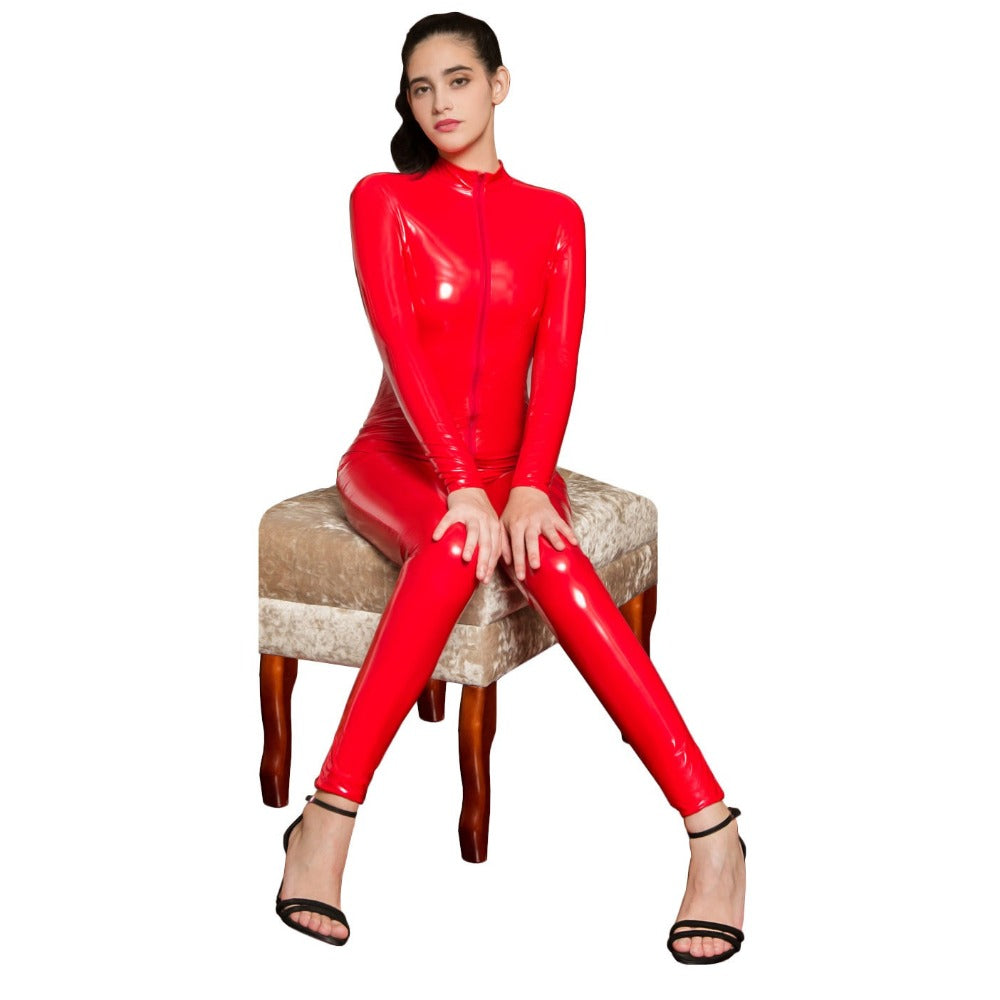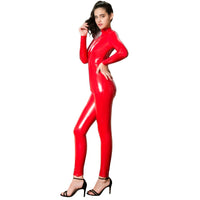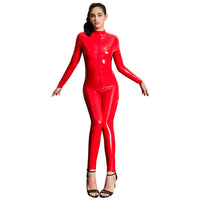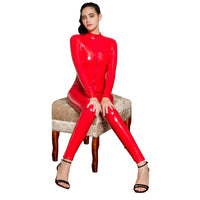 You're a foxy femme who loves to take control. And because you want to play your role seriously, you're picky with your outfits. And like the playful domme that you are, this Red Vixen PVC suit will give you the naughty yet seductive vibe you want.

With this suit, you can act as a femme fatale and push him beyond his limits. And after some time, you can be the mistress on the mattress who rewards him with sexual satisfaction.

This piece is a product of PVC. It is a material known for its impeccable lustrousness and sultriness. Once worn, this fabric's tightness can lift your ass and breasts to accentuate their plumpness. It has a long zipper at the backside extending on the crotch area to ease wearing and removal. And that's not all! When you can't take the erotic vibe any longer, you can instantly allow your partner to unzip the suit quickly and enter your pussy.

What's even fascinating about this ensemble is it comes in red. It is a color that symbolizes seductiveness, passion, and vigor. So once you put this on, it will instantly make you feel powerful in disciplining and controlling your partner.

Remember, it is a must to get the right size for your figure. You wouldn't want it to be too tight to restrict your body movements. You also wouldn't want it to be too loose as it defeats the purpose of getting a suit. Also, avoid putting it in contact with your fancy accessories to avoid tearing or damaging the material. Wash it with care and store it properly to make the most out of this suit.

So go ahead! Be domineering and vulgar at the same time. With this costume, you can make it happen. Don't forget to send this piece to your home today. Add it to your cart now!
Specifications
| | |
| --- | --- |
| Color | Red |
| Material | PVC |
| Sizes | S, M, L, XL, XXL, XXXL, 4XL, 5XL - Refer to the size chart below for the measurements |
| Recommended for | Women |
| Washing Tips and General Instructions | Handwash only. Always wipe away excess water with a soft towel and leave to dry flat or hang up to drip dry. Never tumble dry, dry clean or iron your garment. Do not use washing powder or bleach for washing. |
Sizing Guide