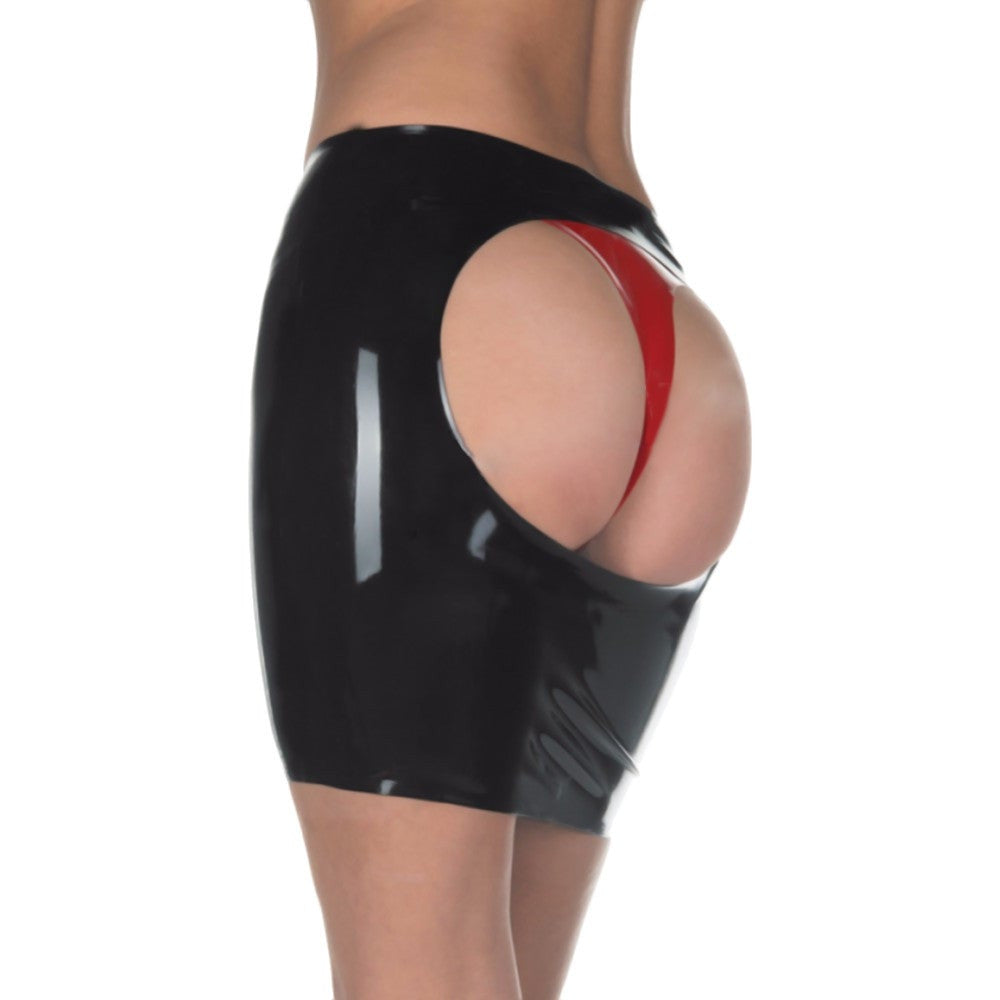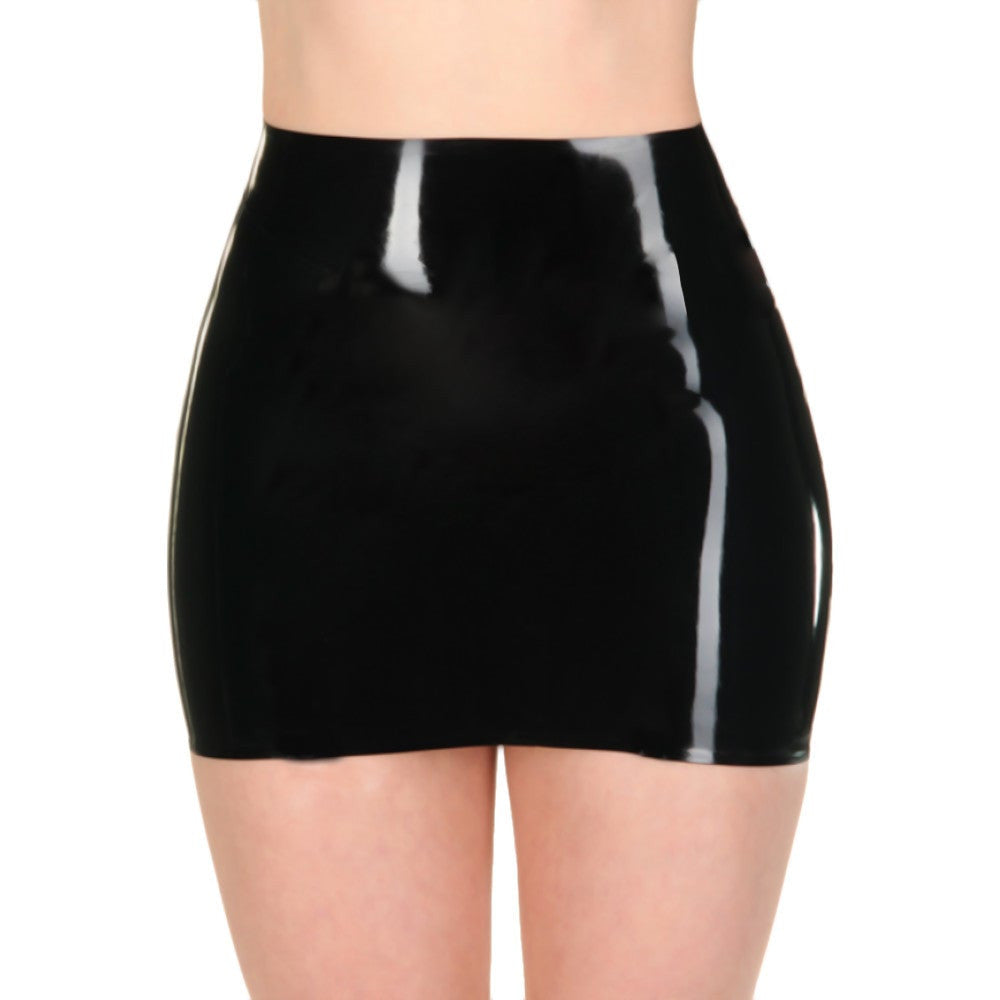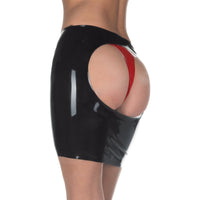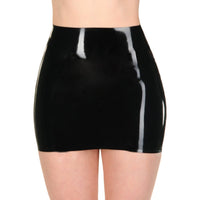 Erotic Escort Latex Spanking Skirt
Your girl is behaving badly again. She does not listen to your every order anymore. If she does, it takes you two to three times to order your command before she follows. You do not deserve such disobedience from a mere submissive like her. There is something that needs to be done in this situation.

Show her who the real dominant in the relationship is. Spank her in the ass whenever she resists your rules. Give her the Erotic Escort Latex Spanking Skirt. It will turn her pinkish butt cheeks into reddish ones once she dares unfollow your orders!

This micro mini skirt will teach her a lesson not to whine about your rules. Looking like an ordinary bottom garment in its facade, it has a little secret at its back. Turn her around, and put her on your lap to see the surprise—a big hole on her ass! This opening exposes her booty cheeks so that the skin on her butt will feel your every beating. Don't give her a chance to complain; lash that ass to your heart's content.

The skirt is pure latex-made, making it sleek and shiny. It's elastic and durable at the same time, allowing almost tear-free property even if stretched and spanked so extensively. It's available in black and red colors, with each variant having three sizes available—small, medium, and large. Measure your woman's hips and waist now and compare them to the chart below to get the right fit for her. Also, make sure she does not have allergies to latex, or it will have an adverse reaction on her skin even right before you slap it.

If you can't discipline your woman with just mere shouting at her, try the conventional approach of spanking her on the butt while she wears the Erotic Escort Latex Spanking Skirt. Get this garment for your lady now!

Specifications
Color
Black, Red
Material
Latex
Sizes
S, M, L: Refer to the size chart below for the measurements
Recommended for
Women
Washing Tips and General Instructions

Hand wash only.
Do not iron.
Do not use chlorine-based solution.
Use latex-friendly cleaner.
Sizing Guide