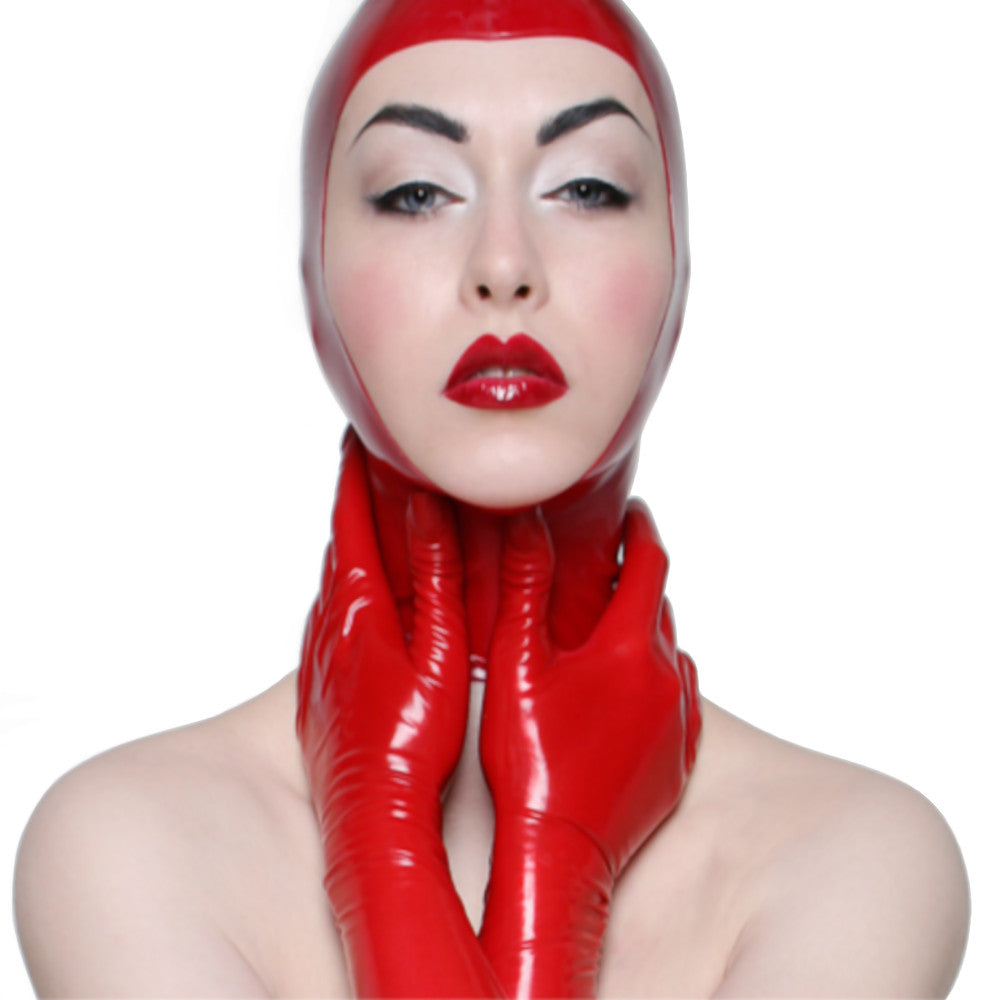 Sultry Open Face Latex Hood
You work hard for your money. A natural performer at heart, you like expressing yourself through dance and fluid actions. The feeling of freedom that you get when synchronizing your body to the tune of music is satisfying.

As someone who loves to express herself through fluid actions, you need to grab outfits that will let you do these movements without hassle. One of these accessories is the Sultry Open Face hood.

This stunning mask will give you that elusive look you desire when you're dancing your heart out. Latex is a reliable material with a distinctive shine that will mesmerize all your fans as you make your way to the dance floor. The firm stretch of this mask will encase your head down to your neck. Your face will glow in this mask because of the opening from the lower forehead to the chin. So, it will be well-ventilated as compared to other restricting hoods or covers.

Make sure you measure your head circumference precisely with the use of a measuring tape. We have a lot of sizes available so you can grab the perfect fit for you. For more comfortable wear, you can use water-soluble lube to lessen the friction of latex on your skin.

Dance the night away and show your most dramatic dance moves. You can easily pair this with your favorite suit, and you will be the star of the night. The vibrant hue of this mask will draw your onlookers to you. You can glide without worrying about your hair getting in your way. It's all sleeked back with the help of the durable stretch of this item.

Make the best impression with just a little addition to your routine. You know you need this in your wardrobe, so add this to your purchase today!

Specifications
Color
Red, Blue, Pink, Purple, Gold, White, Black, Red
Fabric Type
Latex
Sizes
XS, S, M, L, XL, XXL: Refer to the size chart below
Recommended for
Women
Men
Washing Tips and General Instructions
Do not use bleach. Do not iron. Hand wash in warm water.

Sizing Guide