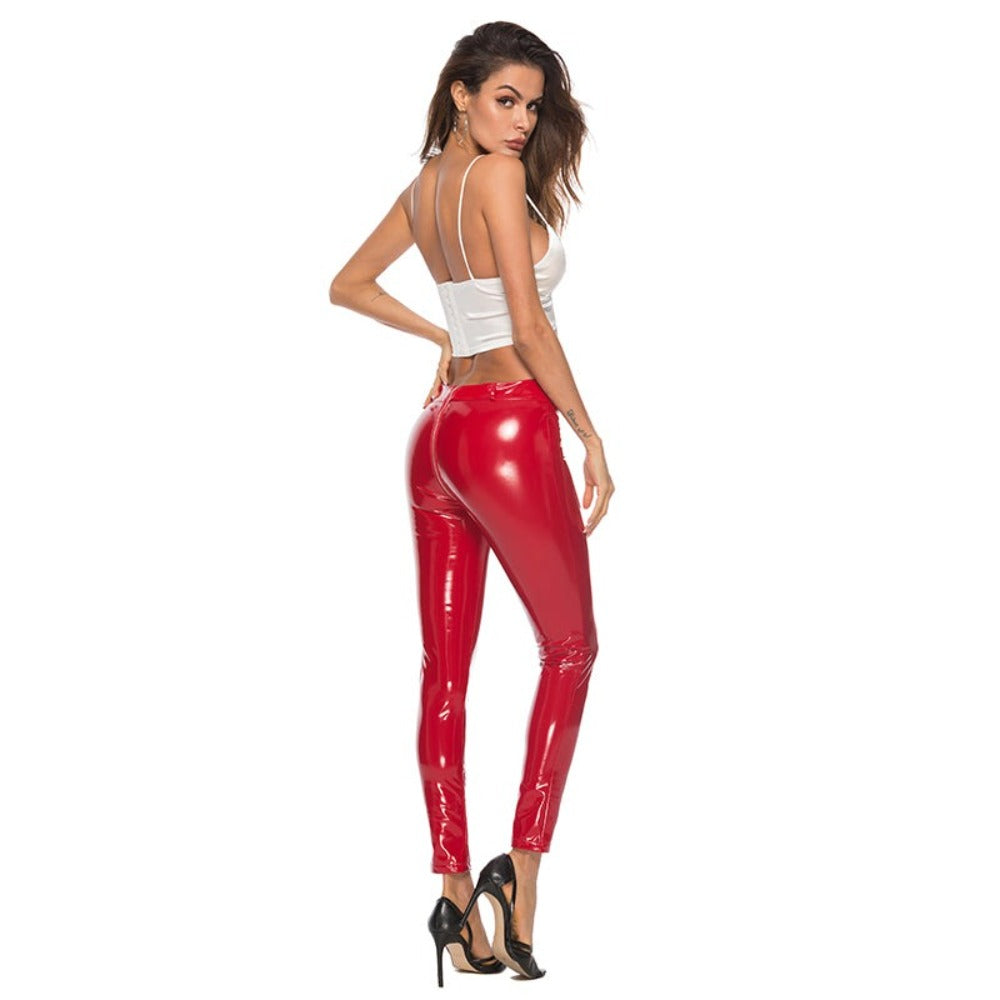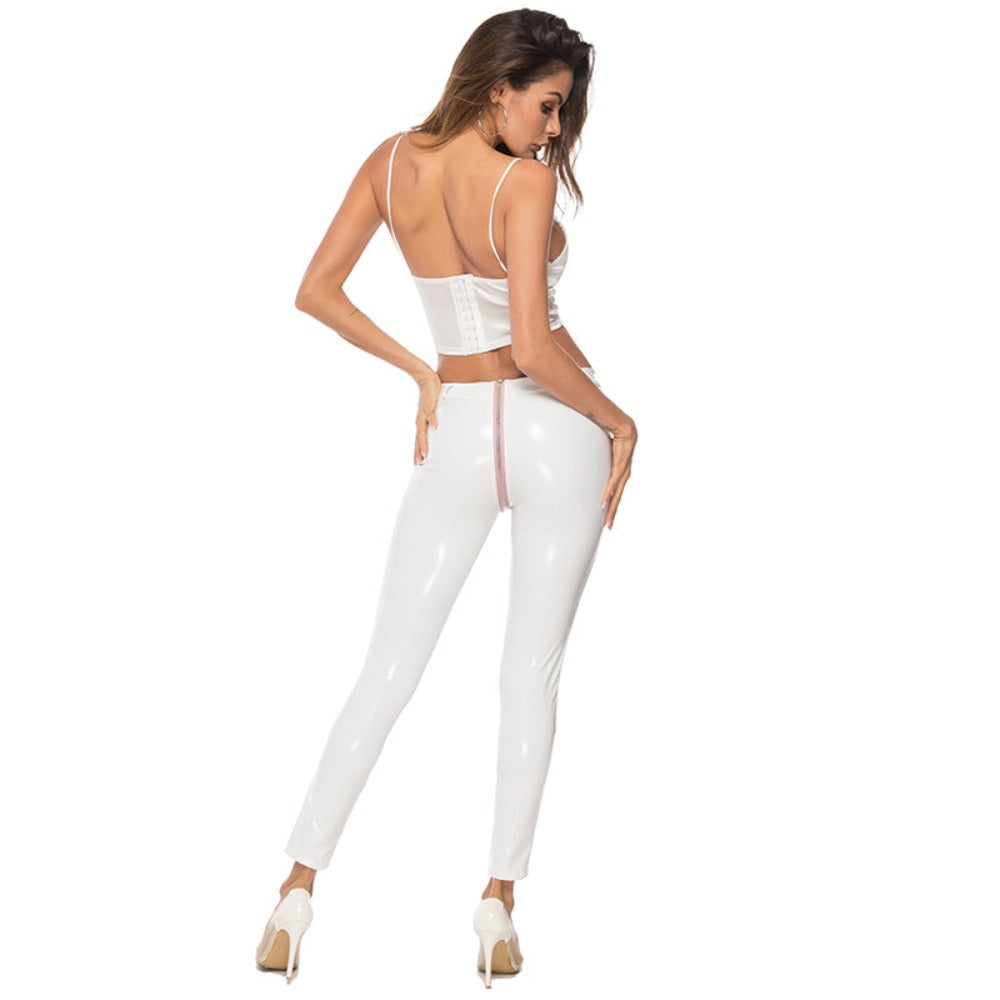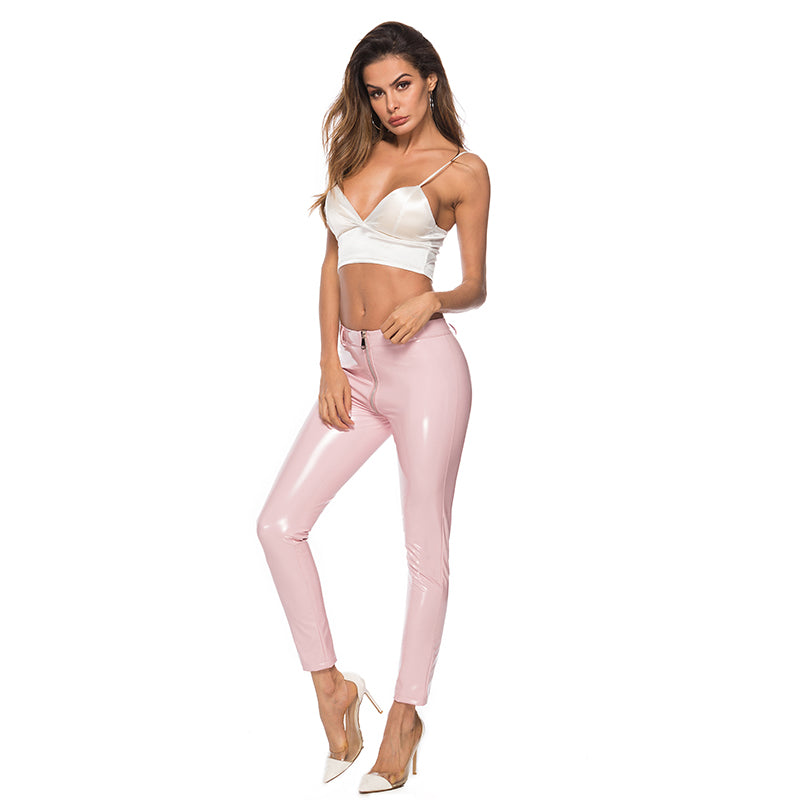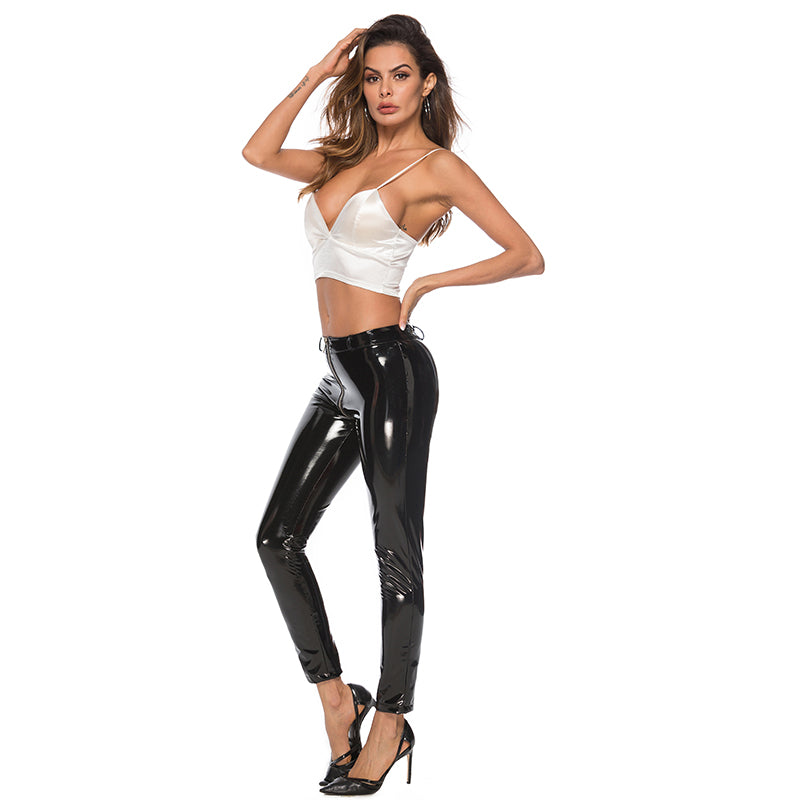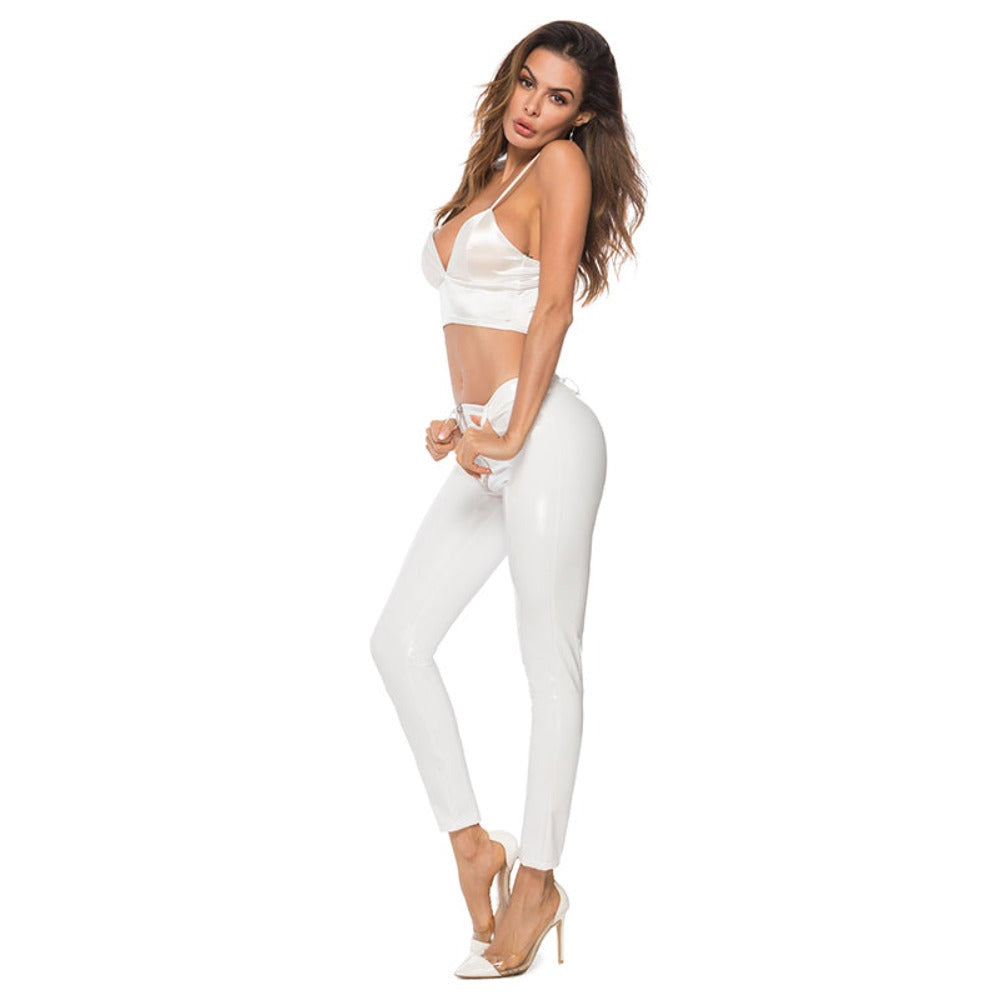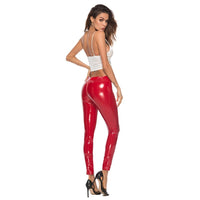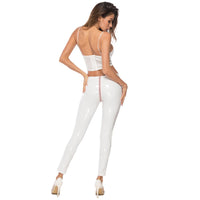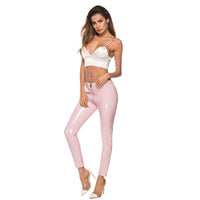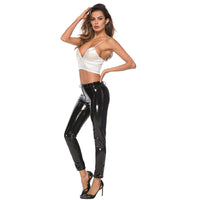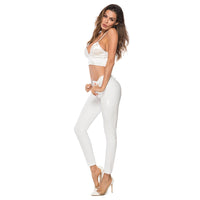 Bodacious Booty Latex Pants
Your lover has been obsessed with women in power. That is why he likes you. You are one tough girl to beat, and you want everyone to know that.

You have seen how women use their wardrobe to elevate their look and give that top-of-the-world vibe with just a suit. Lately, you have been contemplating upgrading your outfits and incorporate pieces that make you feel proud as a woman. But, of course, it does not hurt that your man likes strong-willed ladies because you want his attention for yourself only.

The Bodacious Booty Latex Pants is going to be the perfect addition to your collection. It's bold, versatile, and will give you renewed Super Woman vibe.

Say hello to this fantastic capri trouser that is made of high-quality latex. This product is not your typical skinny jeans, as it shows a bit of your skin at the lower portion of your legs. In addition, you will enjoy a breathable bottom that showcases your long-leggedness for everyone to bask in. This item is also a low waist kind of pants to properly homage your abs that you worked so hard to achieve. Additionally, latex is an incredible medium for you to feature your curves. It is tight and sculpts your frame for that perfect hourglass figure. As a result, your waist will look smaller, while your limbs will have the striking silhouette of looking longer than it is. After all, what's a statement piece without a bit of an eye trick!

Stand out with the red or pink pairs or pick something more toned down like black or white. Just be sure to measure yourself well and get the right size that will fit you properly. These full length pants are available in sizes for your convenience.

Dress to impress; everyone is watching you! Grab this lovely item today!
Specifications
| | |
| --- | --- |
| Color | Black, Blue, Brown, Gold, Green, Orange, Pink, Purple, Red, Silver, White, Yellow, Clear, Army Green, Sky Blue |
| Material | Synthetic Latex |
| Sizes | M, XL, XXL, 4XL - Refer to the size chart below |
| Recommended for | Women |
| Washing Tips and General Instructions | Do not use bleach, Do not iron, Hand wash in warm water |
Sizing Guide