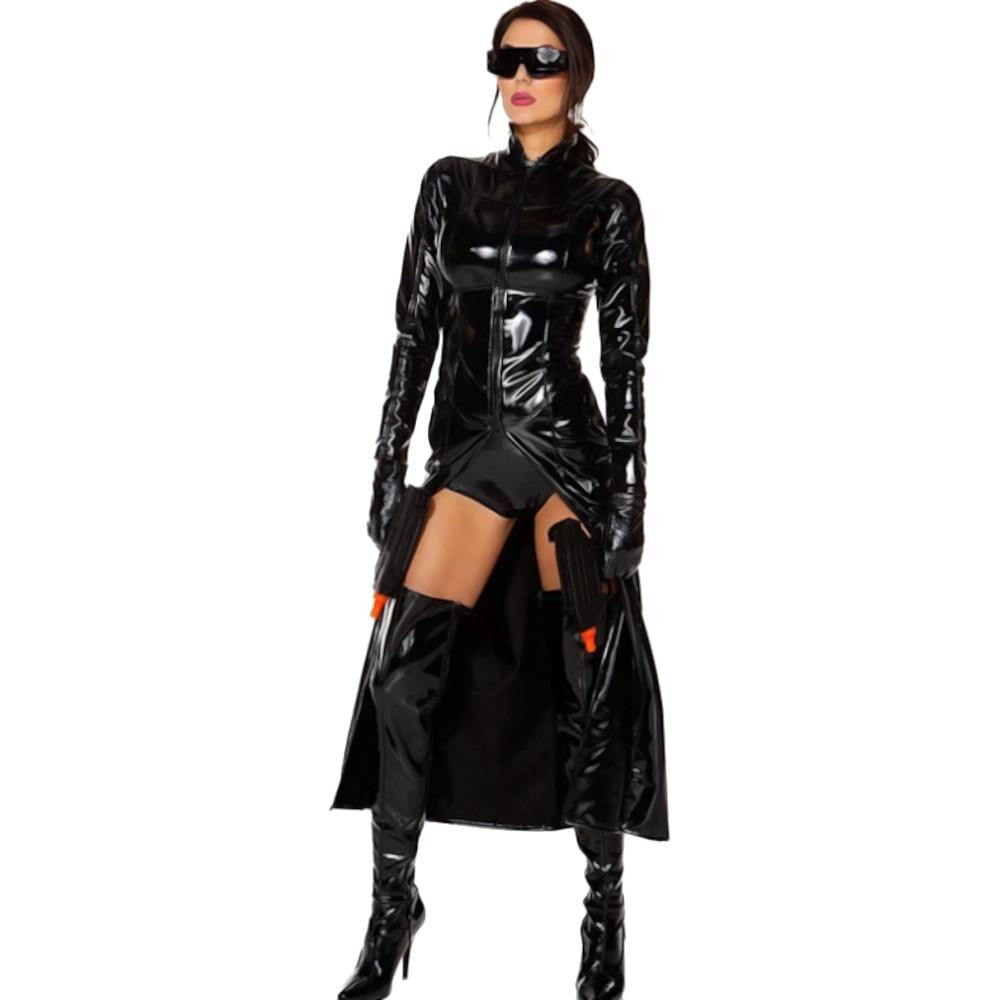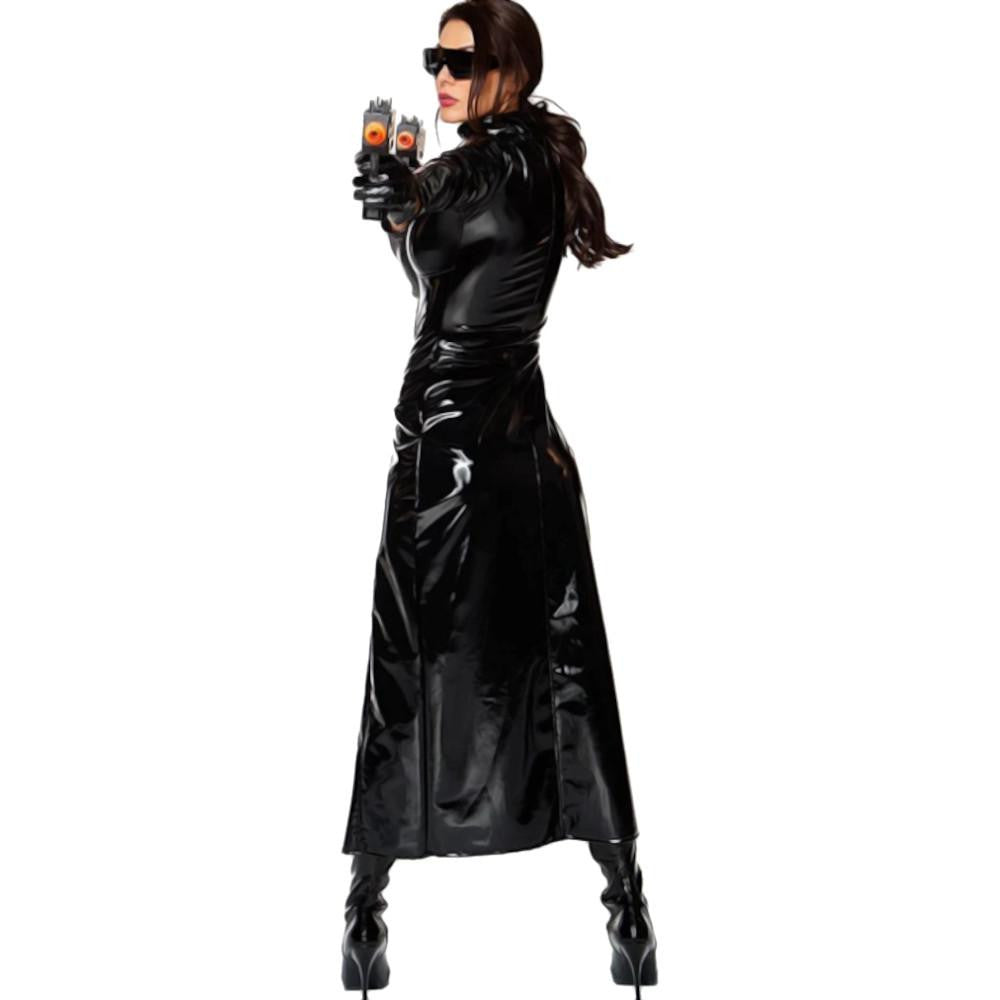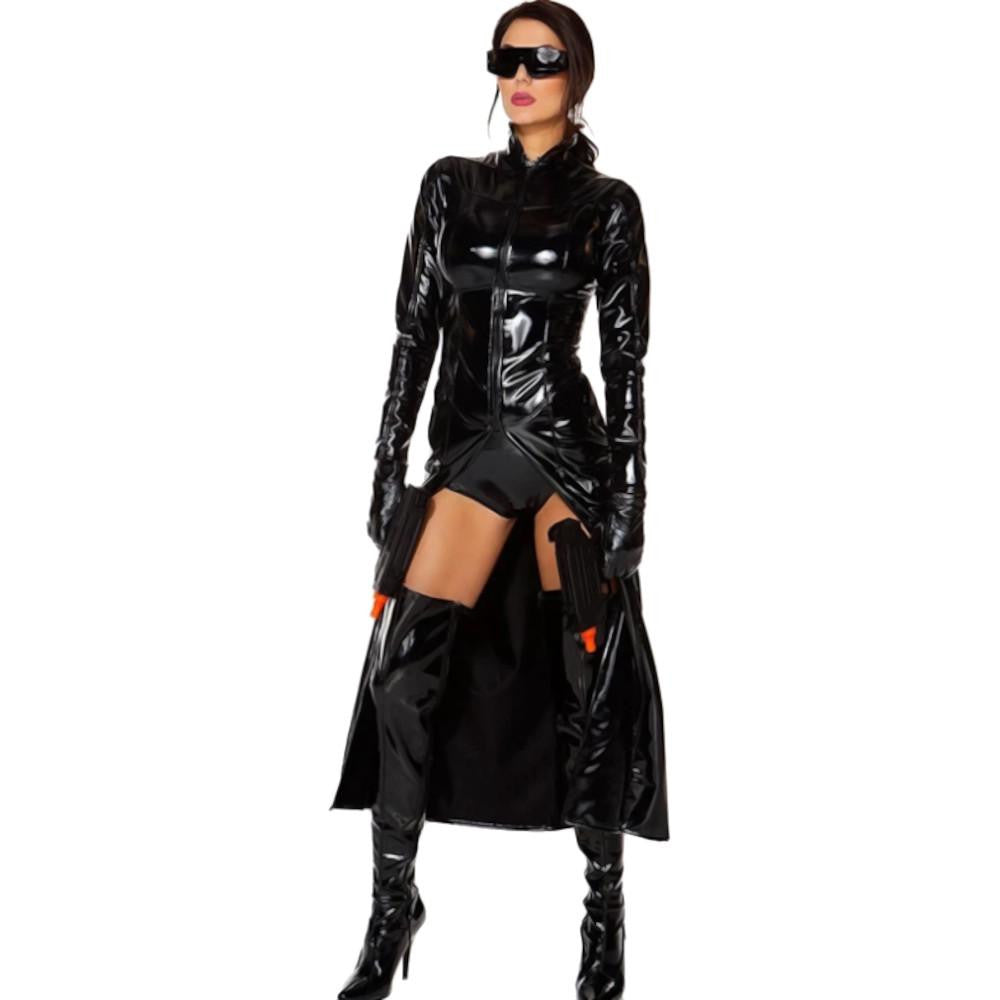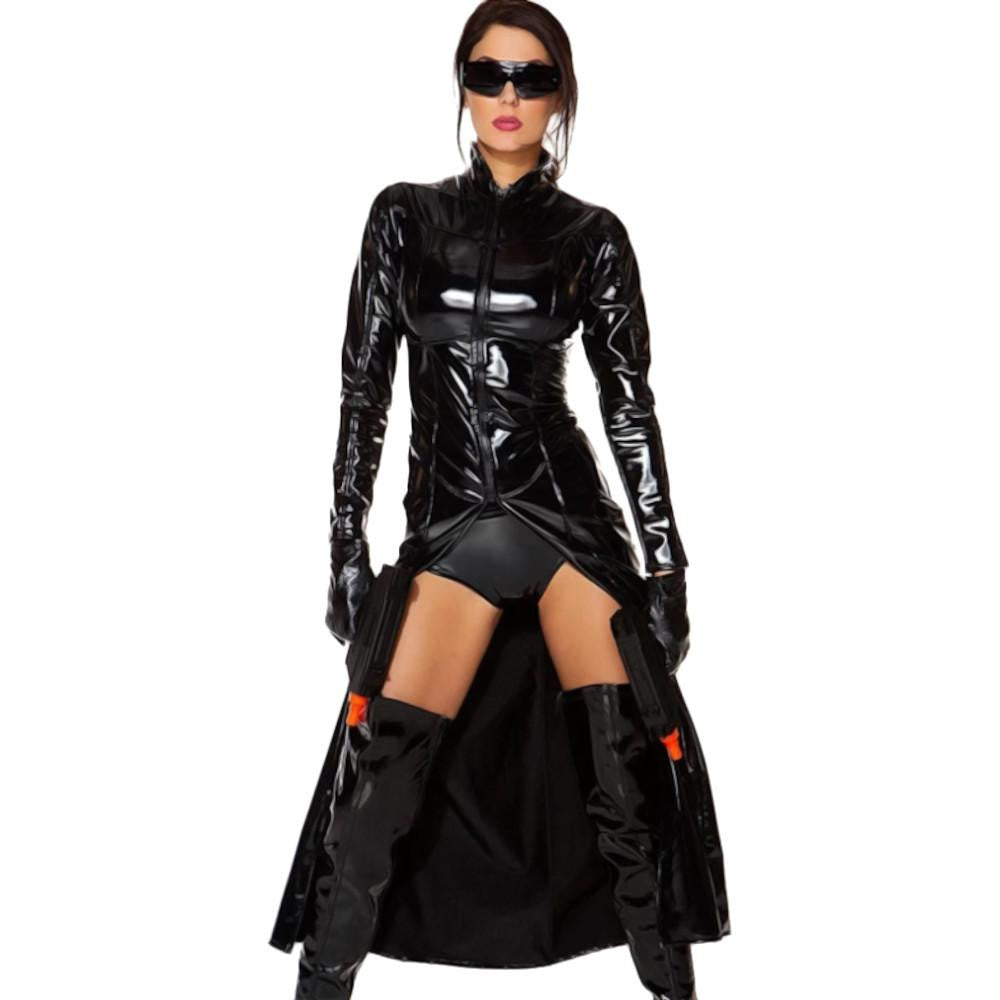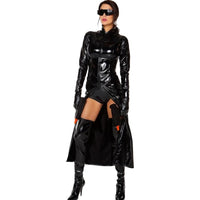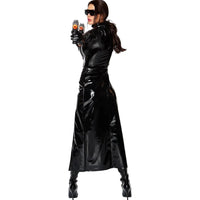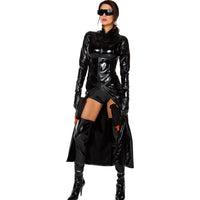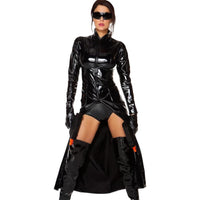 The Oracle says you have to get laid. And by hook or by crook, you have to make it happen. If you want your nights to be action-packed, well, you have to walk the talk and dress up. Dive into the underworld and hack your way into your lover's pants a la The Matrix's Neo, and you'll surely be bending backward in no time! The Vinyl Vixen Trench Coat will show you how to do it.

This high-quality vinyl clothing is a scene-stealer and a show-stopper. The fabric is made of synthetic materials transformed into a nonwoven textile to imitate leather and is widely used in the fashion industry. This versatile fabric is known for being fire retardant, oil-resistant, and waterproof—thus, making this a more economical choice than other synthetic fabrics in the market.

Impress your partner with this trench coat that looks very appealing; he might not take it off of you. The sleek number comes all glossy in black and is sewn delicately to bring out your curves and flaunt all your assets. It has long sleeves which cover your entire arms up to your wrist, freeing your hands for some naughty acts. Its mandarin collar draws attention to your upper torso, making you look more slender. The bust part of the coat has formed cups, with seams underneath the chest, so that your breasts will still appear full even when zipped up in this tight costume. And speaking of the zipper, this jacket has a long one in the front—running from your neck to your abs and leaving the rest of everything open for public viewing. You can wear some sexy black knickers underneath to entice your partner more, and he doesn't have to remove the coat to have a taste of you.

This stunning piece is available in Medium, Large, and XL sizes, so you can choose which one looks flattering on you the most. Make your steamy hot session feel like a glitch in The Matrix and experience it happen over and over with the Vinyl Vixen Trench Coat. Get yours today!
Specifications
Color
Black
Material
Vinyl
Sizes
M, L, XL - Refer to the size chart below for the measurements
Recommended for
Women
Washing Tips and General Instructions
Wash with warm water.
Avoid detergents and soaps.
Always wipe away excess water with a soft towel and leave to dry flat or hang up to drip dry.
Never tumble dry, dry clean or iron your garment.
Do not use washing powder or bleach for washing.
Sizing Guide