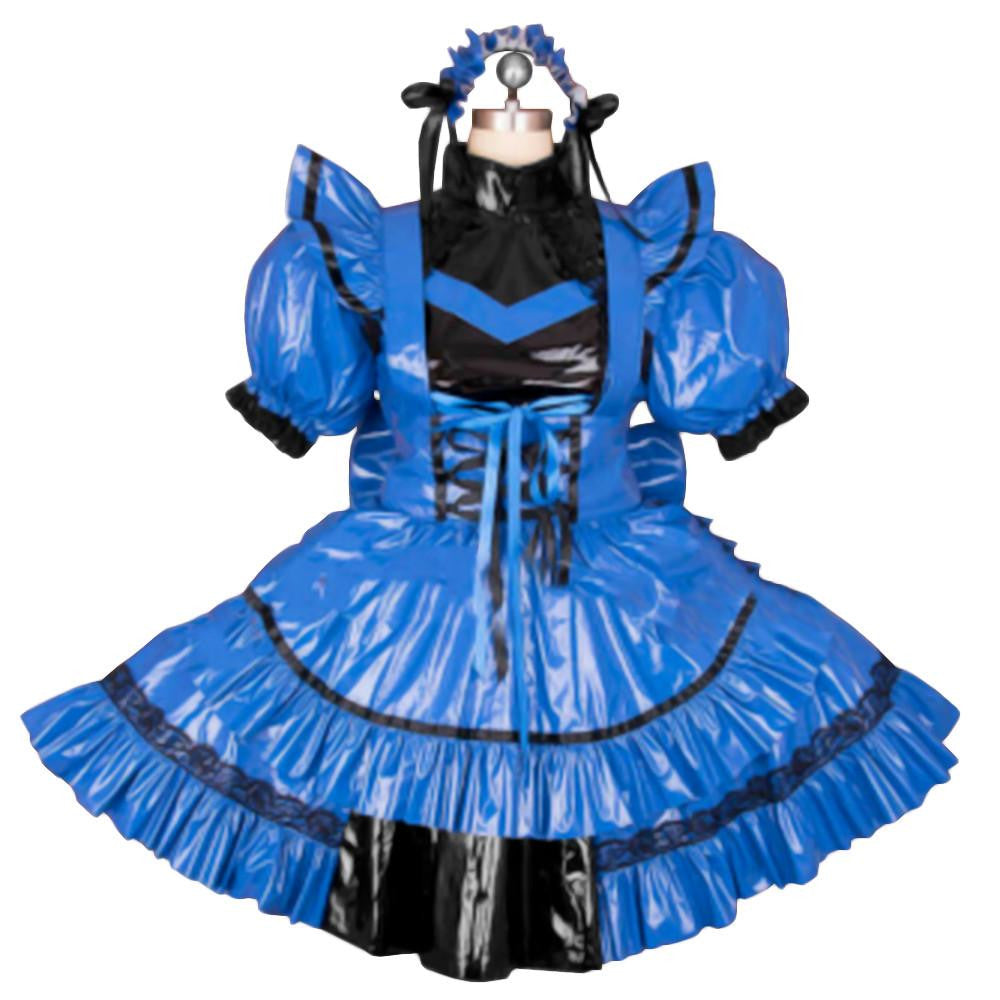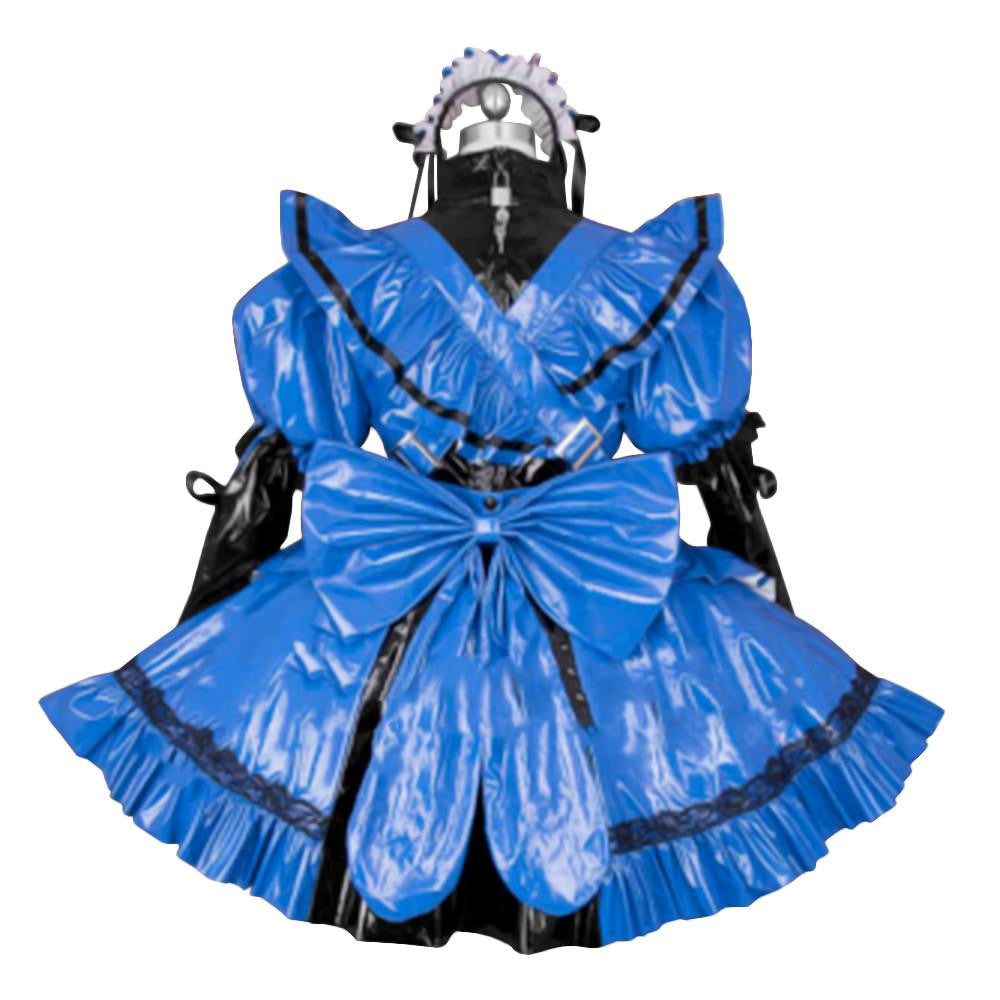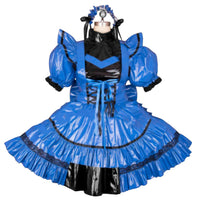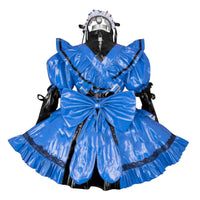 Blue Bashful Latex Doll Suit
You like playing like a shy type lady when, in fact, deep inside, you are a slut. You want to be seen as the modest woman at first, then surprise your man with what you can do in bed despite your bashful look.

Deceive your partner and dress like a whore pretending to be an innocent, demure little lady using the Blue Bashful Latex Doll Suit. It's not so devious if you come to think of it!

Aside from making you look like a Polish doll, this dress will also make you look stunningly sexy and hot. It has a corset at its waist, stressing your curves, a turtleneck collar to accentuate your slender neck, and a tight-fitting chest to highlight your breast. It is studded with ruffles from the winged shoulders, balloon sleeves, and skirt, and even on its apron. It comes with a headband that, of course, has ruffled linings, too, completing the overall costume. It is 100% latex-made, so make sure that you do not have skin allergies to this material before getting one.

Use this dress as your costume in events and cosplays. Pair it with your high latex or even leather boots if you want to look glamorous from head to toe. Complement it with your sex paddles and whips, and you can be the dominatrix that you want to be. Flash the skirt as you polka your way to him and tease him by showing a hint of your pussy. You can do a lot of plays using this dress. Just make sure to get the right fit for you. Choose from its double extra-small to triple extra-large sizes, dimensions of which are in the chart below.

Inside this childish costume lies a promiscuous wearer. Get this Blue Bashful Latex Doll Suit now and add it to your cart!
Specifications
Color
Blue with Black details
Material
Latex
Sizes
XXS, XS, S, M, L, XL, XXL, XXXL: Refer to the size chart below for the measurements
Recommended for
Women
Washing Tips and General Instructions

Hand wash only.
Do not iron.
Do not use chlorine-based solution.
Use latex-friendly cleaner.
Sizing Guide