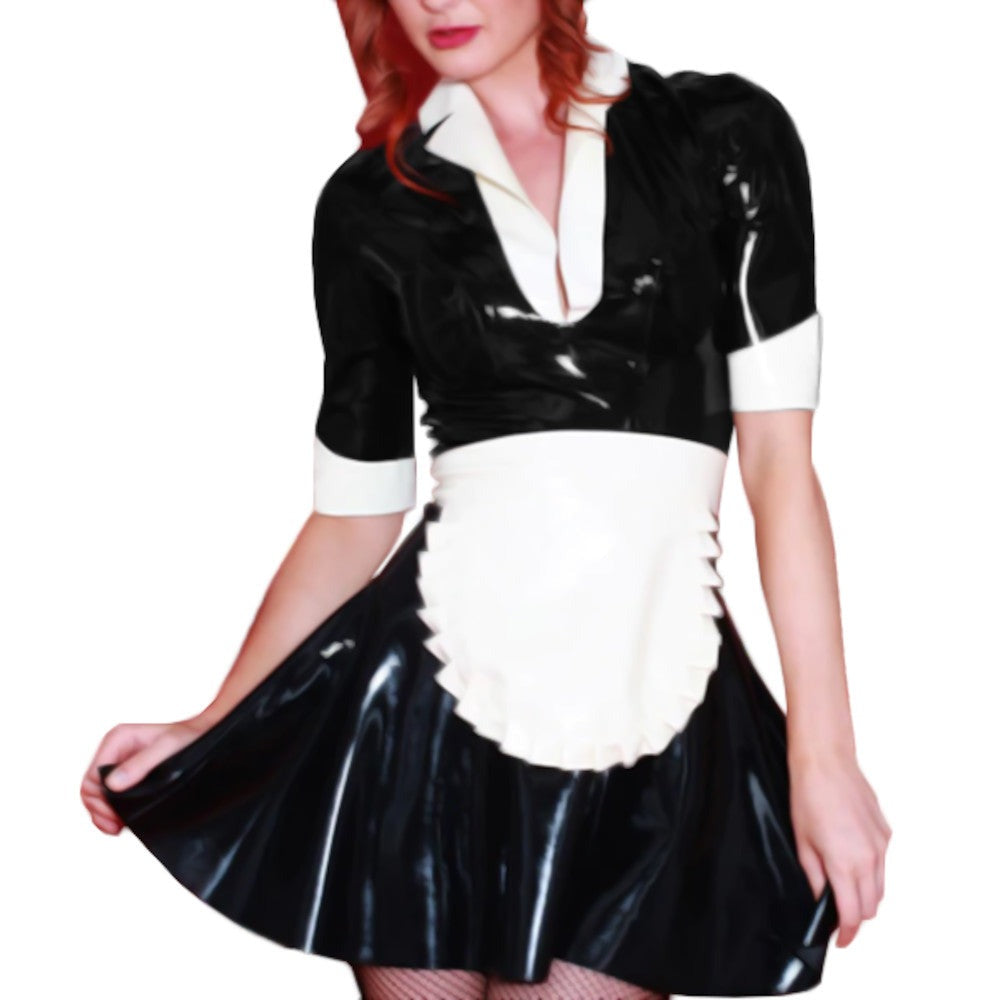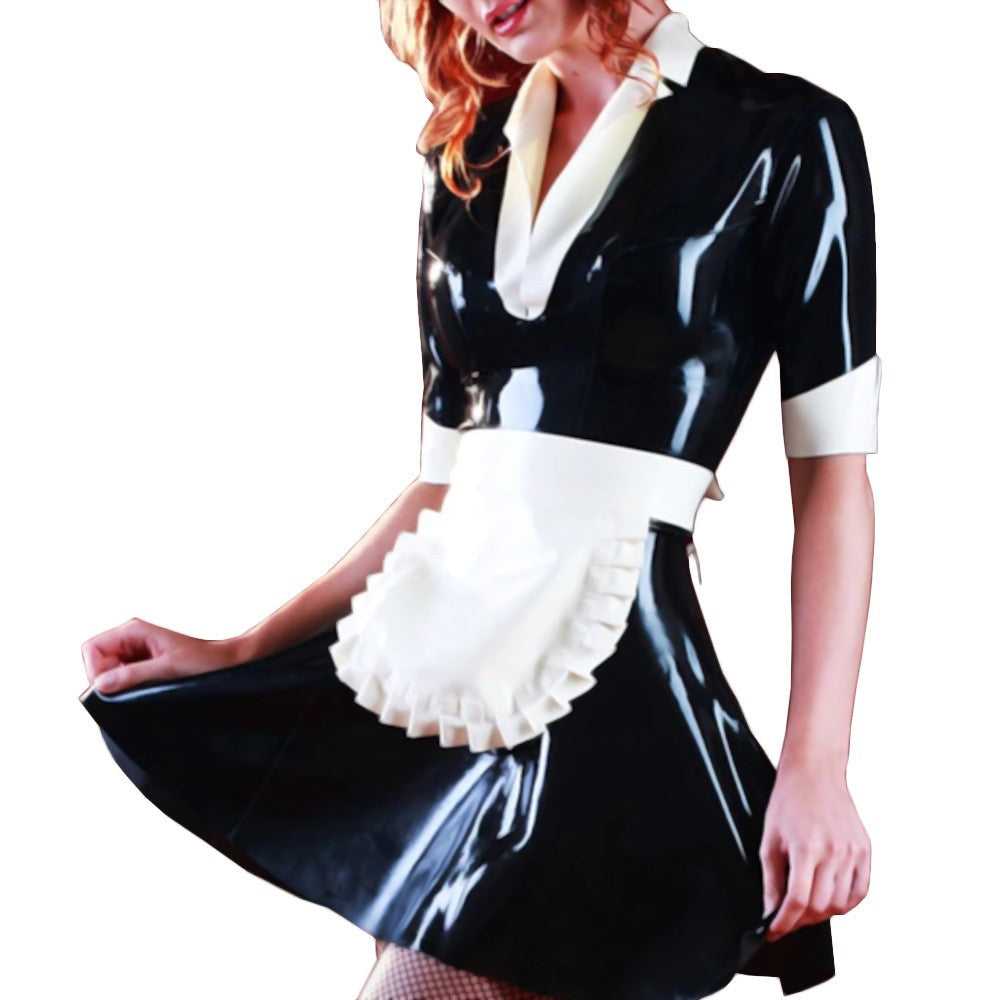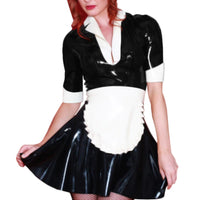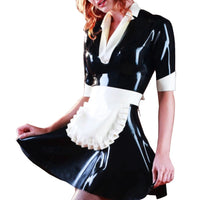 Elegant Latex Maid Costume
Planning to take on the role of a French maid on your next role play? Well, aside from incorporating seductive skills as you clean, it is also essential for you to stay in character. And what better way to help you achieve that is by getting yourself this Elegant maid Costume.

Don't you just love the idea of seducing your hot stuff boss as you pretend to clean his house? While wearing a mini dress, you bend down to make sure he gets a glimpse of your sexy ass. You can also fake sweep the floor to give him a dose of your buxomness. Because for sure, your lover will find this mini play erotic and lustful.

But of course, you can't have a take on this play without the famous French maid costume. And that's why this latex-made ensemble is here. From style to the attached apron, this clothing will surely help you get into the character.

This maid costume features a smooth and shiny surface. These two distinct properties will help you achieve that red-room-ready look and turn everything fun and exciting. More so, it offers a snug fit, accentuating your lustful body. Latex textile is also known for its undeniable stretchability and resiliency; you can fit in this dress easily!

Latex allergy is a real thing. Test a small piece of this clothing on any part of your skin just to make sure you are not going to experience an allergic reaction to this dress once you wear it entirely. When you are ready, aid your wearing with a talc powder to lessen the friction between the fabric and your skin. Furthermore, don't forget to apply an ample amount of silicone or water-based lube on the surface of this piece to maintain its glossy quality. Avoid having it in contact with sharp-edged or pointy-tipped accessories that may give permanent damage to its surface.

Take the role of the horny French maid to the next level. Add this costume to your cart today!
Specifications
Color
Black, Clear, Pink, Red, Sky Blue, Blue, Green, Transparent Brown, Transparent Blue, Army Green, Transparent Red, Transparent Purple, White, Orange, Brown, Yellow, Purple
Material
Latex
Sizes
XS, S, M, L, XL, XXL - Refer to the size chart below for the measurements
Recommended for
Women
Washing Tips and General Instructions
You can wash rubber garments on clean warm water.
Avoid detergents and soaps.
Always wipe away excess water with a soft towel and leave to dry flat or hang up to drip dry.
Never tumble dry, dry clean or iron your garment.
Do not use washing powder or bleach for washing.
Sizing Guide