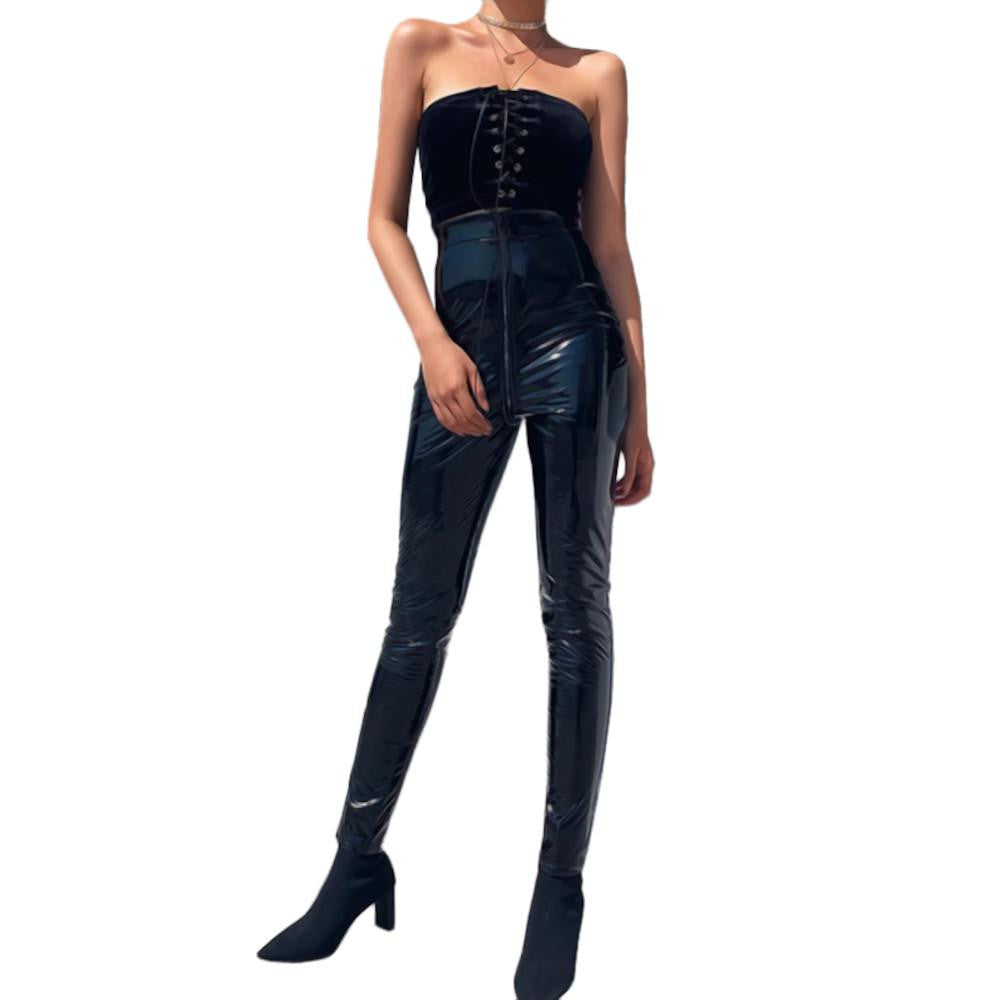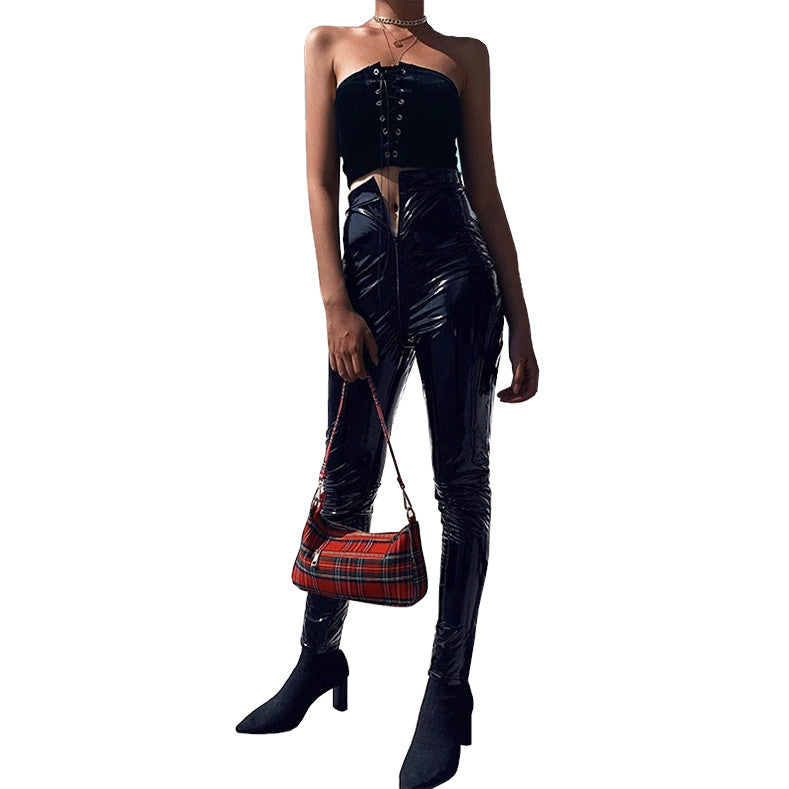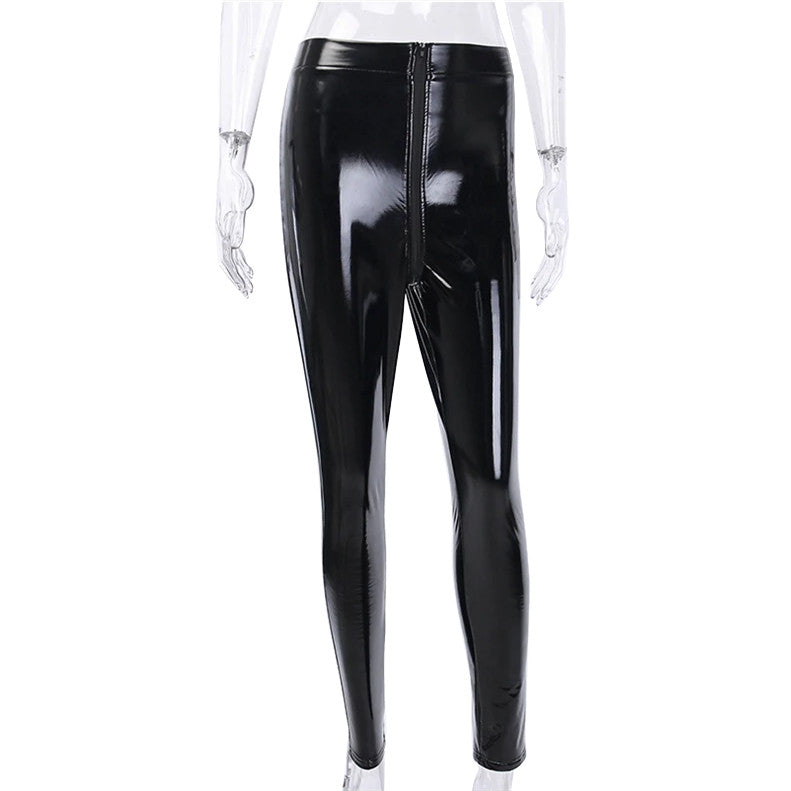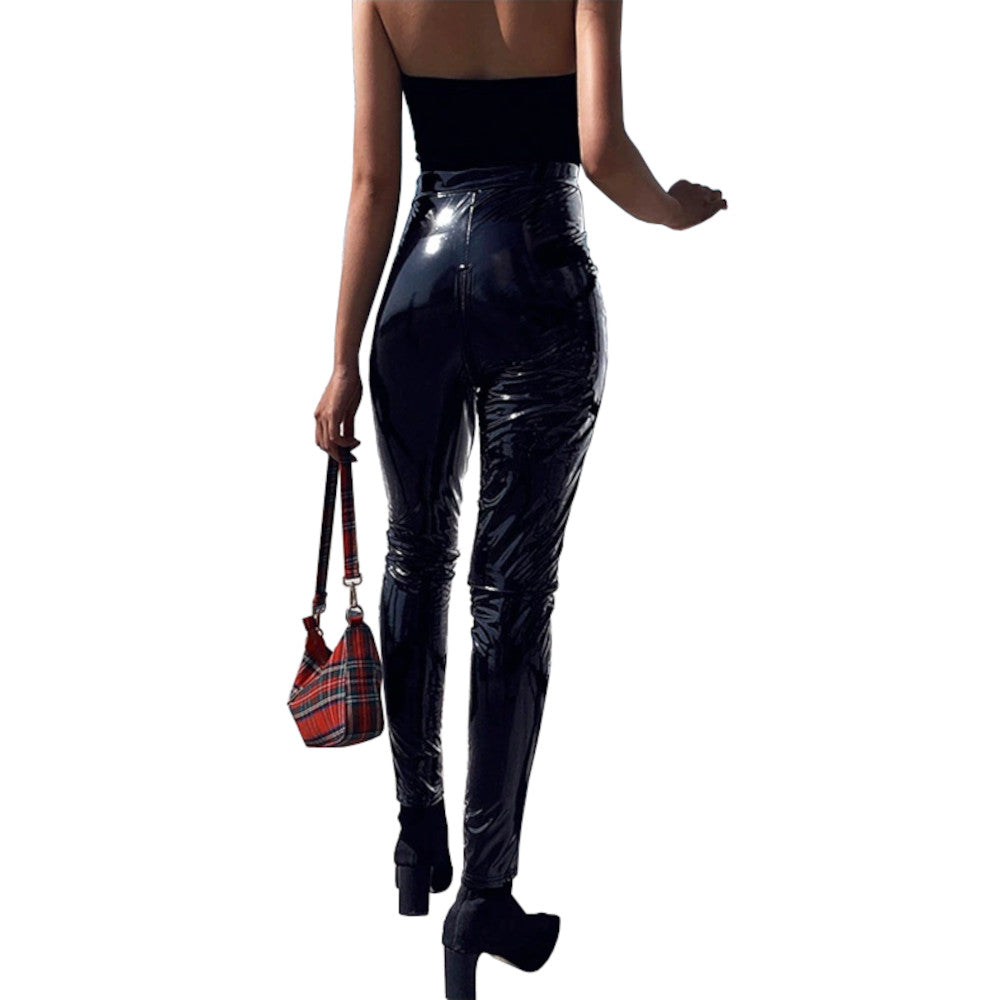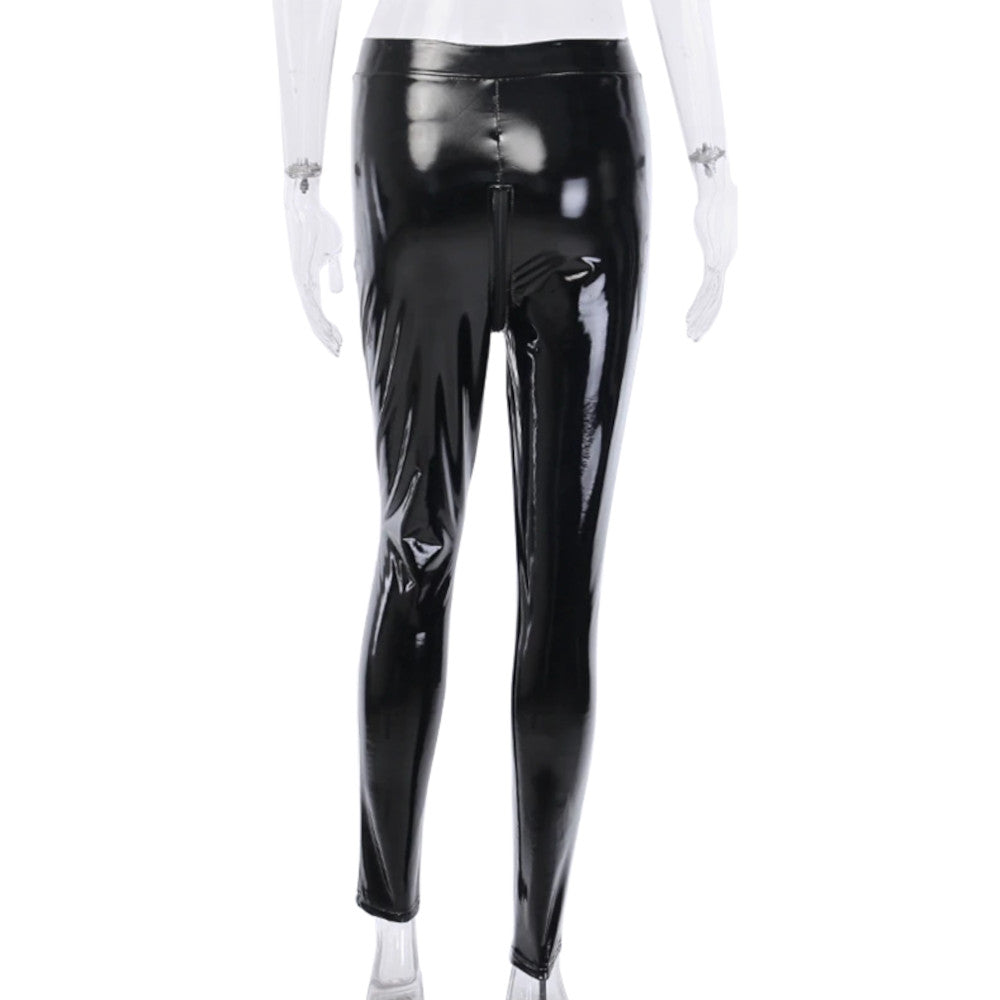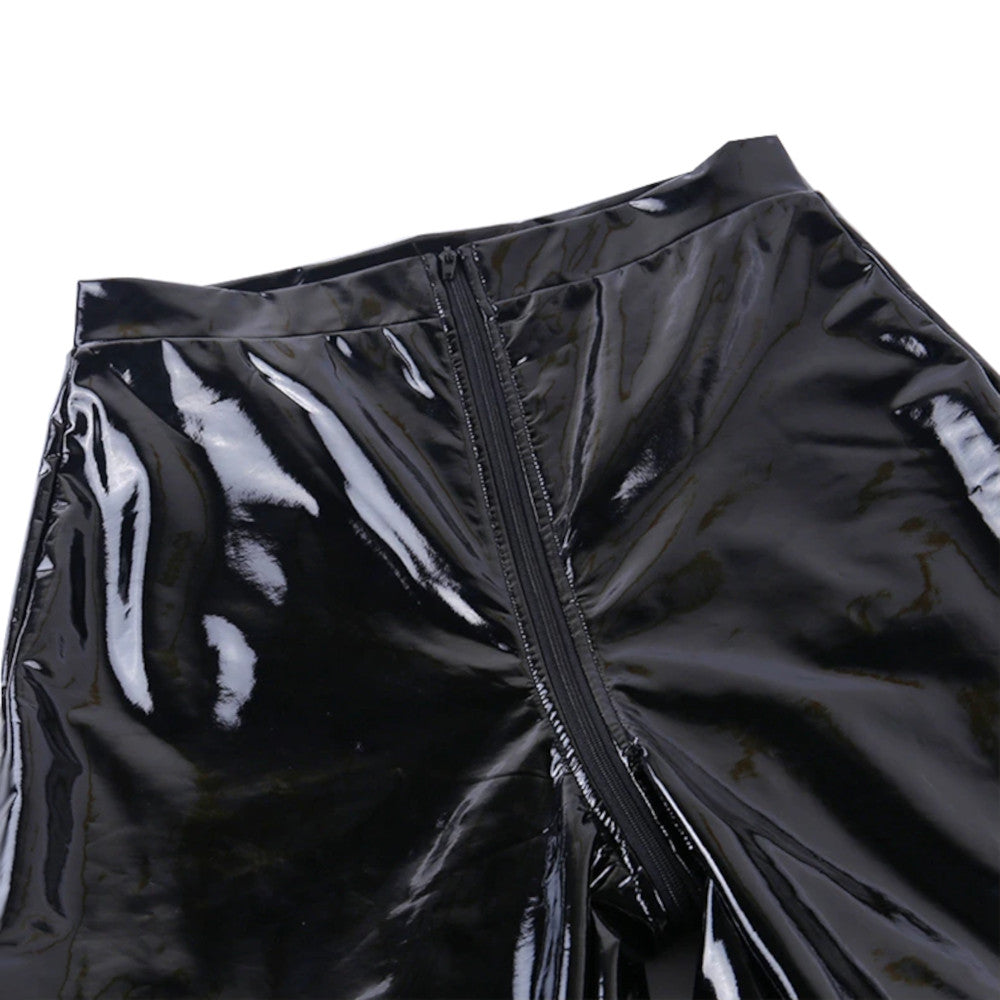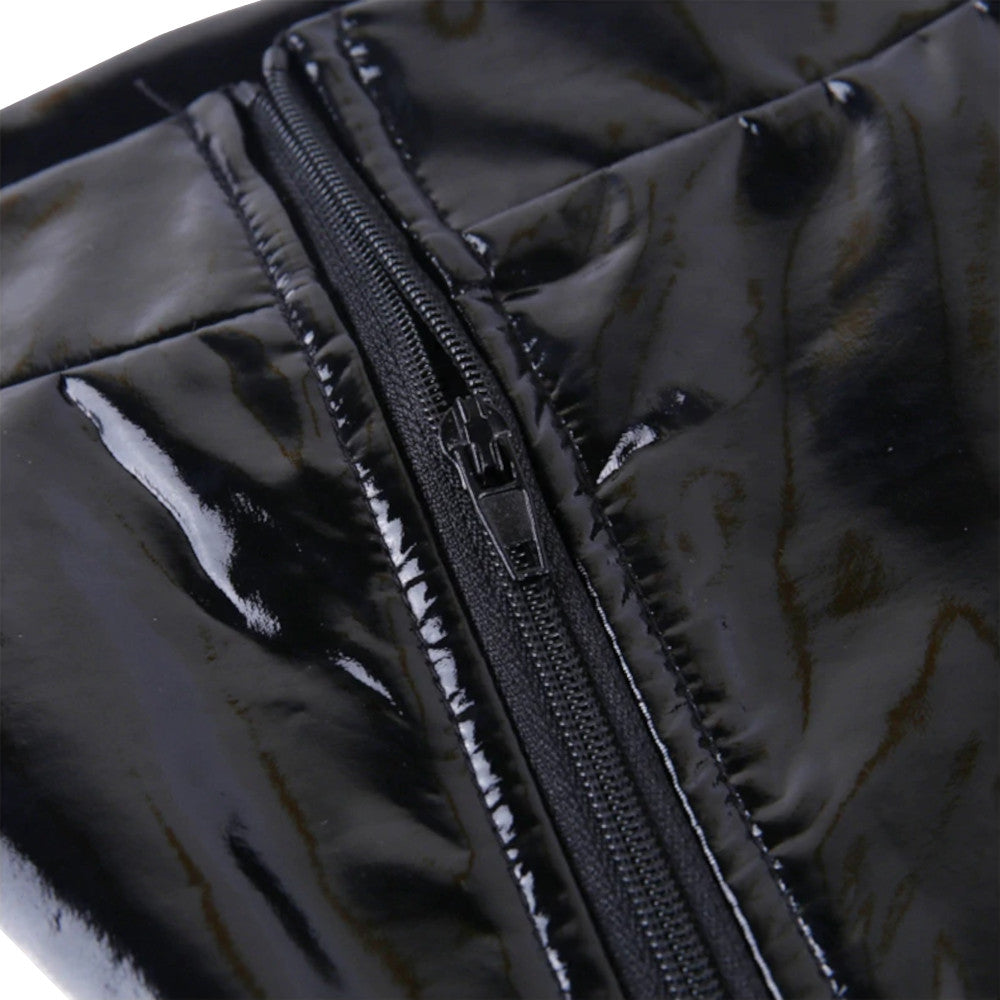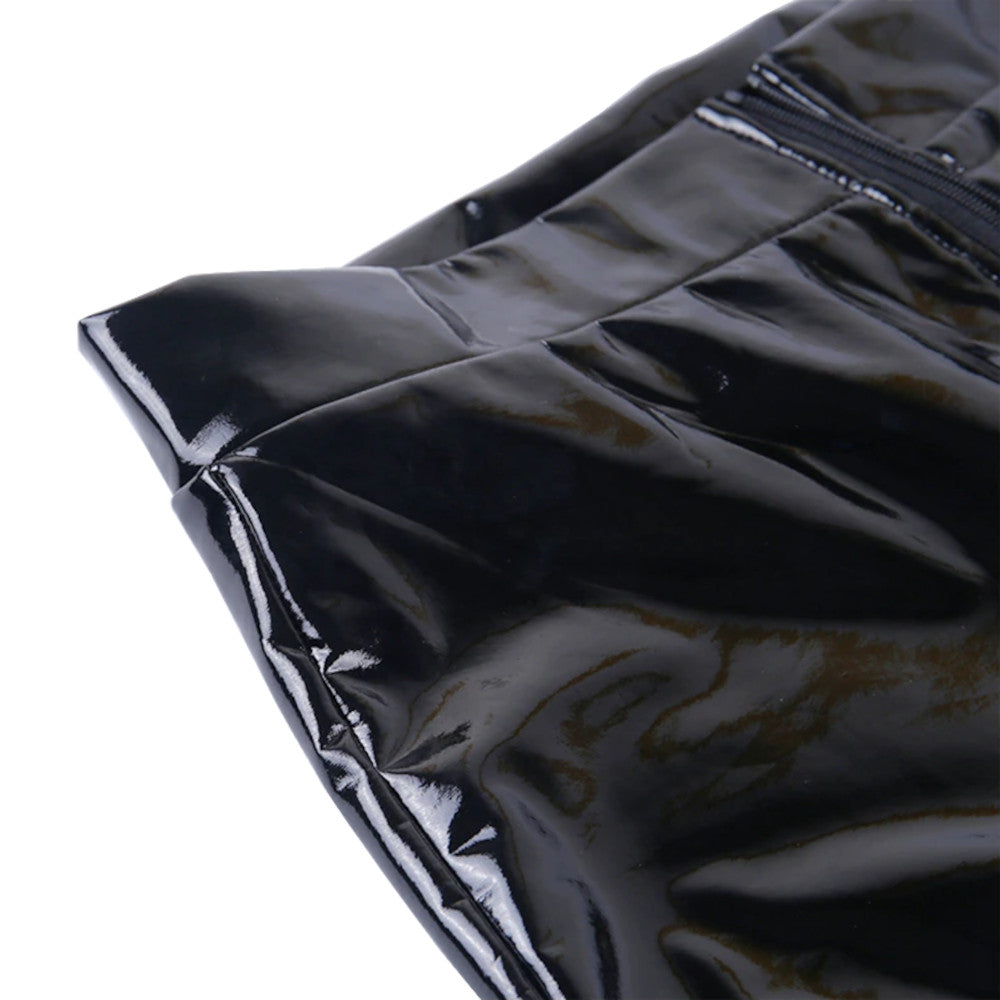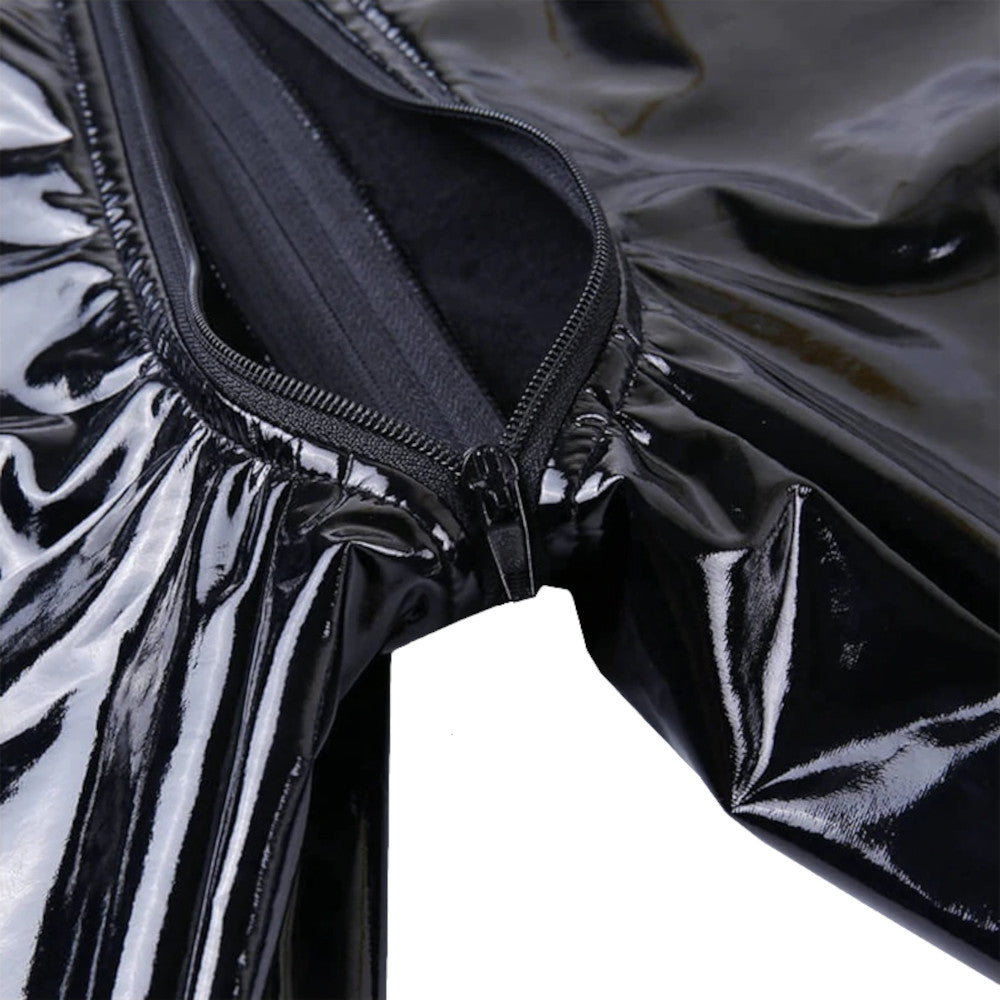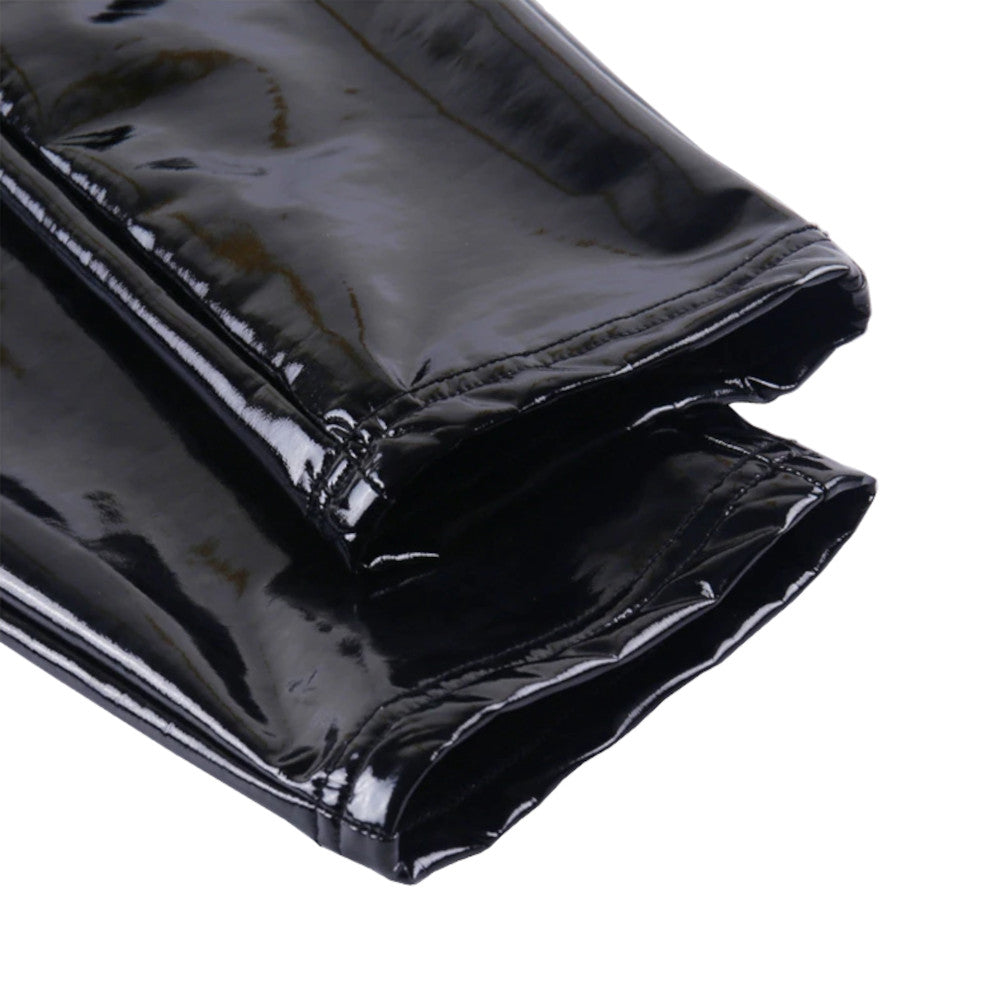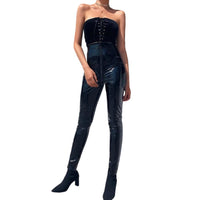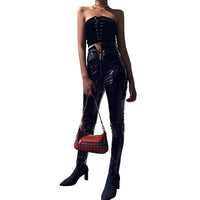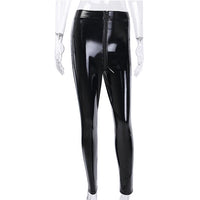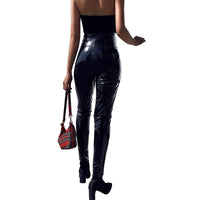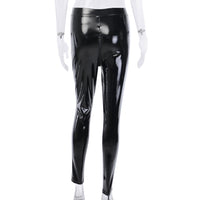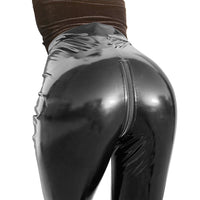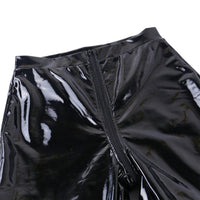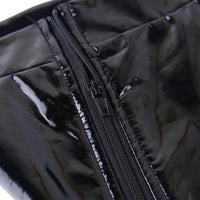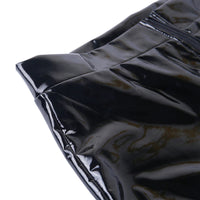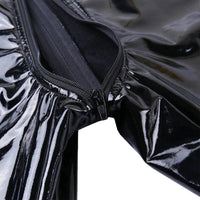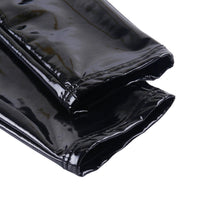 High Waisted Zipped Vinyl Pants
Your partner has been into big bikes lately. He loves the exhilarating feeling of riding on the fast lane, hearing the bold roar of his motorcycle on the road. You are also finally giving in, and you are planning to take a quick trip together one of these days.

Your man is pure muscle and likes to look good. You have to match his macho persona with a sultry get-up that will lock his eyes on you. Good thing the High Waisted Zipped Vinyl Pants are here, ready for all your adventures.

Becoming a good-looking biker chic is easy when you have the right fitted black pants. This clothing is made of high-quality vinyl, a durable material that has comparable flexibility to latex. If you are one of those who have an allergic reaction to latex products, this item is a great alternative! It has the same shine—even the same durability—but of course, without the heavy price.

You will love how comfortably you can travel around with these leggings on. It is highly stretchable, so even when it sticks close to the skin, you can move and enjoy the ride in comfort.

The high-waist design will trim down your waist, making you look sexier than ever before. This piece also features a zipper that runs from the front portion right to the back. This zipper functions as a way to open the pants for more effortless wear. This latch also looks impressive as it continues through the ass, making it look sumptuous; your man will not be able to resist touching it.

You can wear this with accessories but make sure it's not too sharp to avoid tearing the material.

Match your man with a remarkable ass-hugging piece. Don't miss the chance to grab this today! Be the perfect couple and look good together with a matchy biker outfit. Have a safe trip!
Specifications
| | |
| --- | --- |
| Color | Black |
| Fabric Type | Vinyl |
| Sizes | S, M, L, XL, XXL - Refer to the size chart below |
| Recommended for | Women |
| Washing Tips and General Instructions | Do not use bleach, Do not iron, Hand wash in warm water |
Sizing Guide