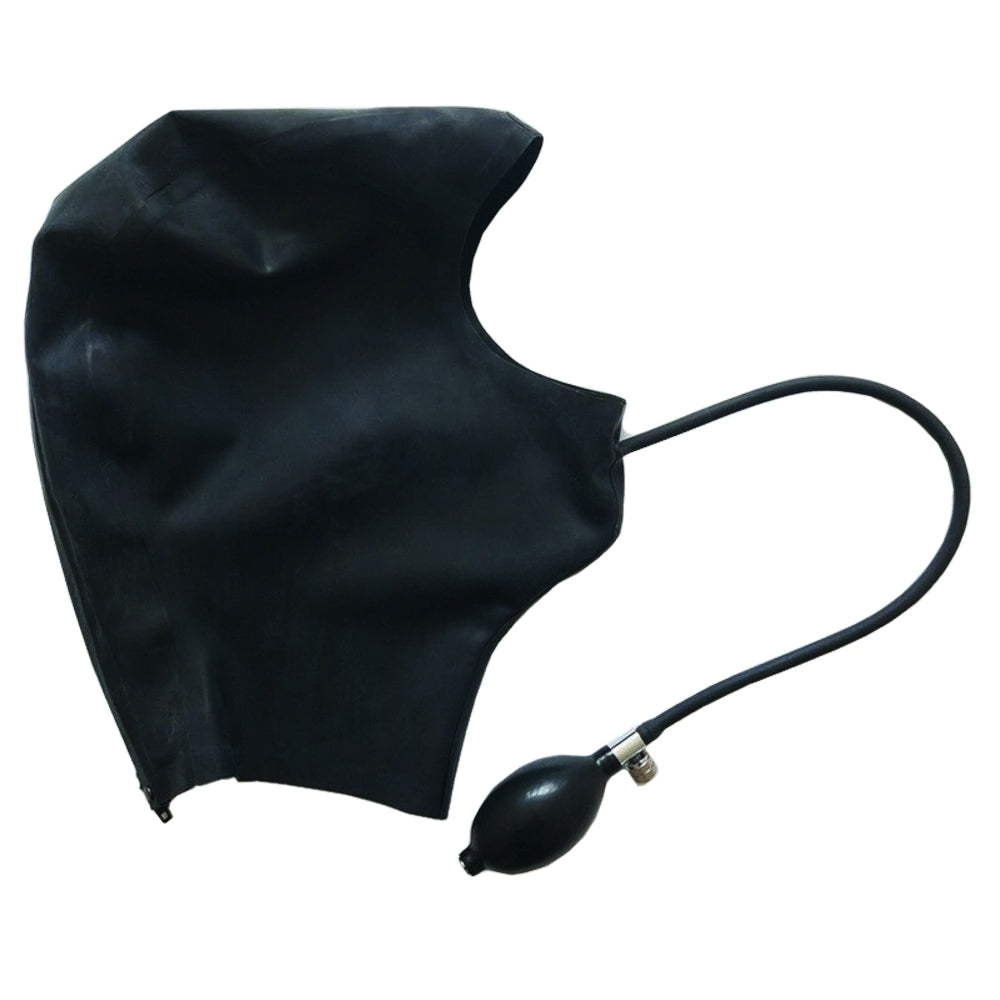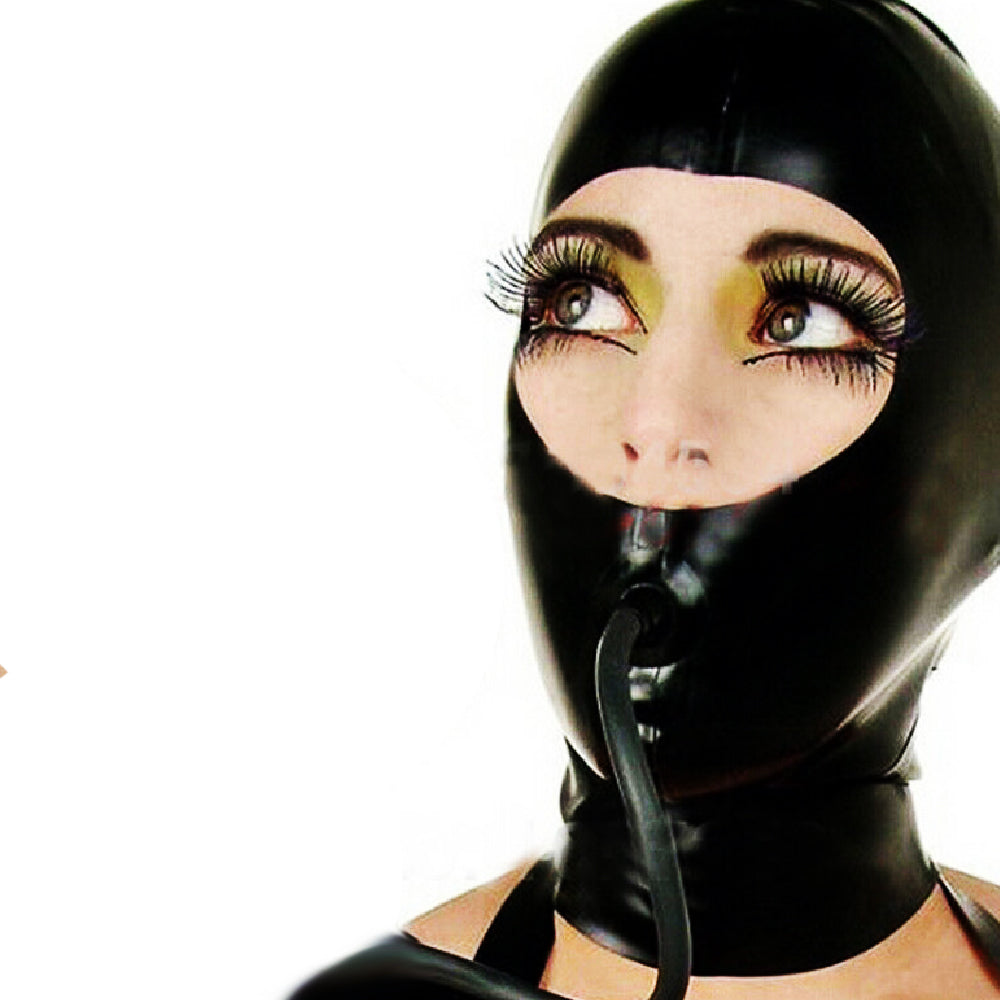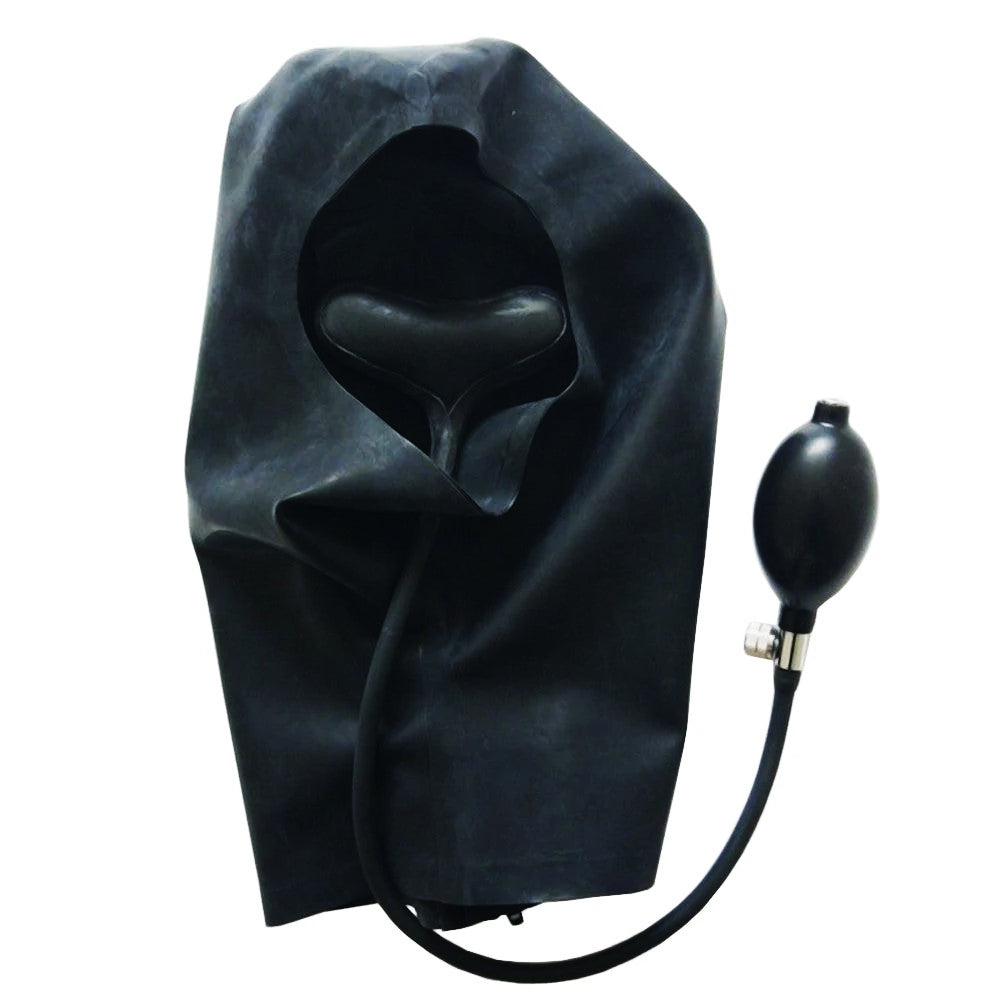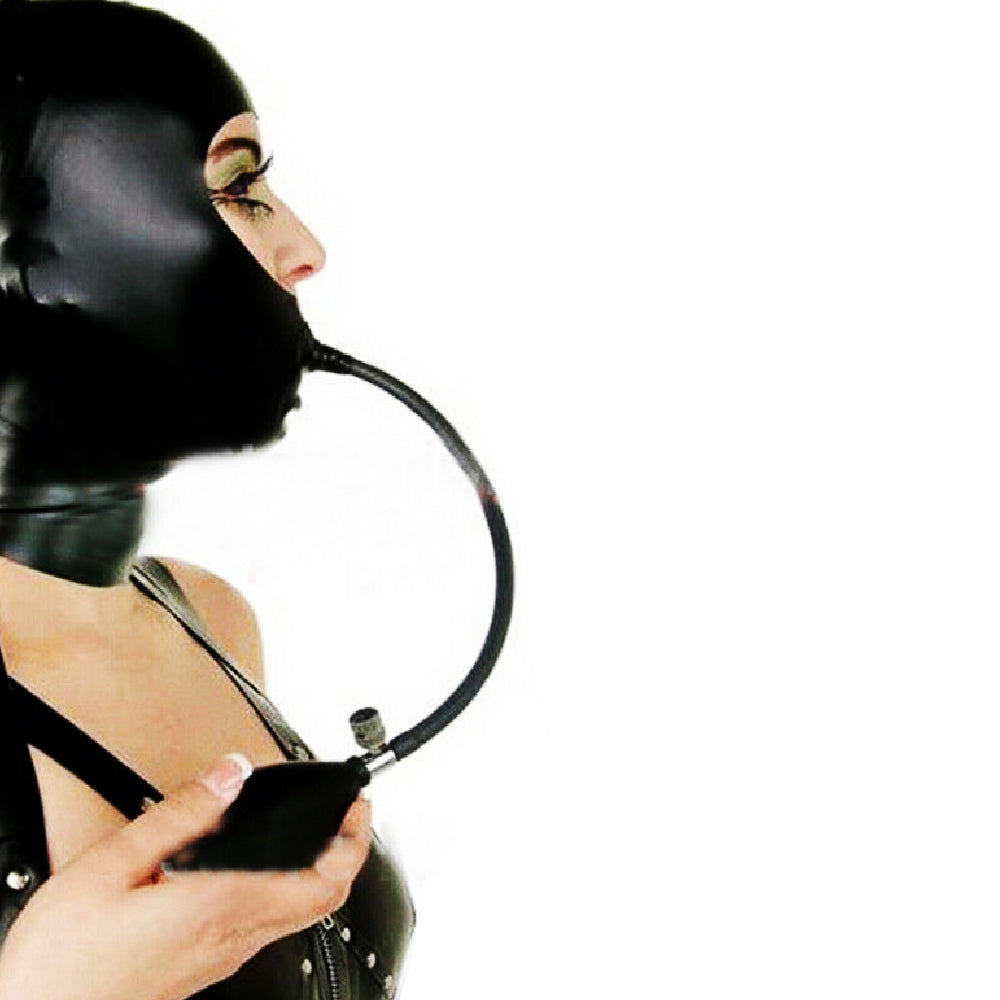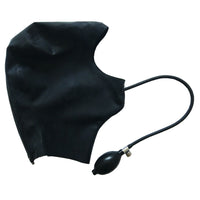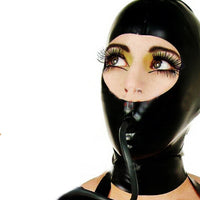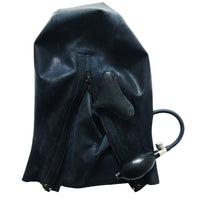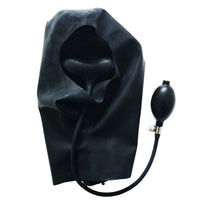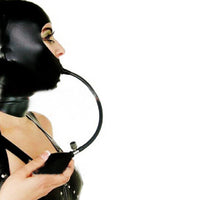 Inflatable Gag Latex S&M Mask
Your Sub is very determined to please you. It has become her mission, and she just wouldn't quit even if your acts get more and more obnoxious with each session. It's not something negative; in fact, you are very impressed seeing how tough your partner is. But it also makes you think just how far she can take it. Well, the thinking part is over because now there's a tool that will make your Sub reach her limits!

The Inflatable Gag Latex S&M Mask is a merciless headgear. This super-stretchable rubber hood wraps your Sub's head and neck, giving her a dose of how sensual deprivation feels like. It exposes her eyes and nose, so you can see her reaction and gauge if it's still okay to keep going and when it's time to stop. The catch is you can't rely on safe words to end your Sub's torment, so you have to be keen on her gestures and reactions. See, this device has some wickedness in it-- it has an inflatable gag safely tucked behind its surface. The hood connects to an inflation bulb which pumps air to the muzzle and a release valve to hold its form and size. You can pump until your partner taps out and then turn the valve to quickly release the air so she can breathe again.

However, this nasty tool isn't all fun and games. This mask entails responsible handling, too. First, you have to ensure that your Sub isn't allergic to latex before making her wear this headpiece. If it has been established that she's okay with it, then the next thing you should do is to check her mouth. Look out for any sharp teeth, tongue piercing, or dental works that can cause the gag to burst while lodged in her orifice. Doing so will avoid untoward incidents that may harm both you and your Sub.

Add the Inflatable Gag Latex S&M Mask to your cart and ask your Sub to come up with safe gestures--she will need it.
Specifications
Color
Black
Material
Latex
Sizes
XS, S, M, L, XL, XXL-
Refer to the size chart below for the measurement
Recommended for
Women
Washing Tips and General Instructions
You can wash rubber garments in clean warm water
Avoid detergents and soaps
Always wipe away excess water with a soft towel and leave to dry flat or hang up to drip dry
Never tumble dry, dry clean, or iron your garment
Do not use washing powder or bleach for washing.
Sizing Guide