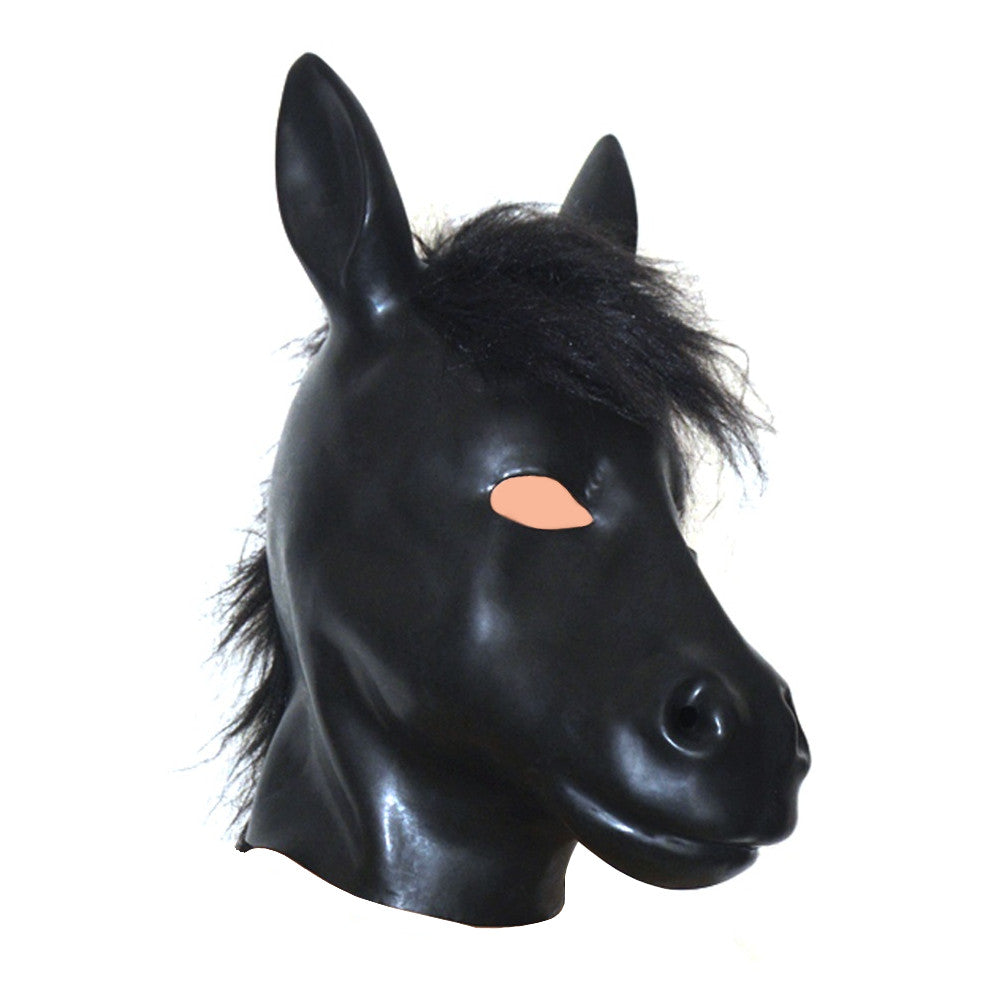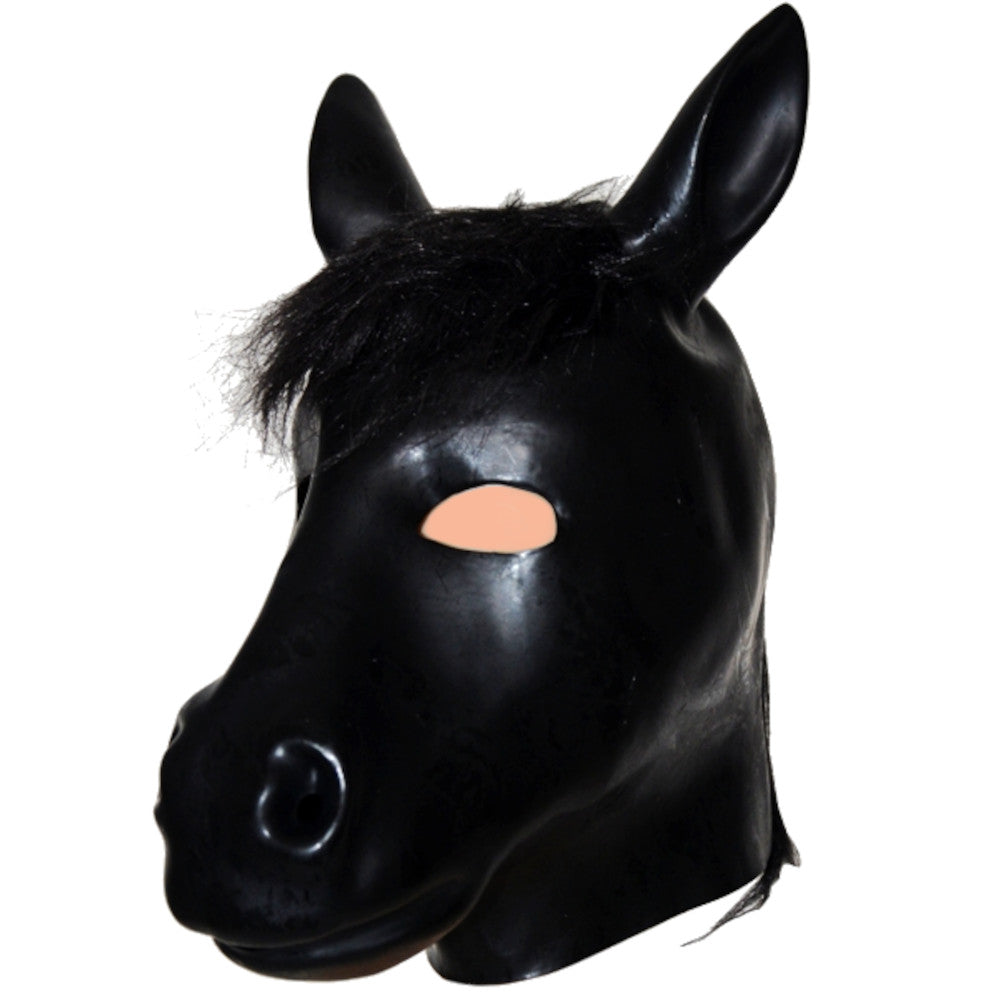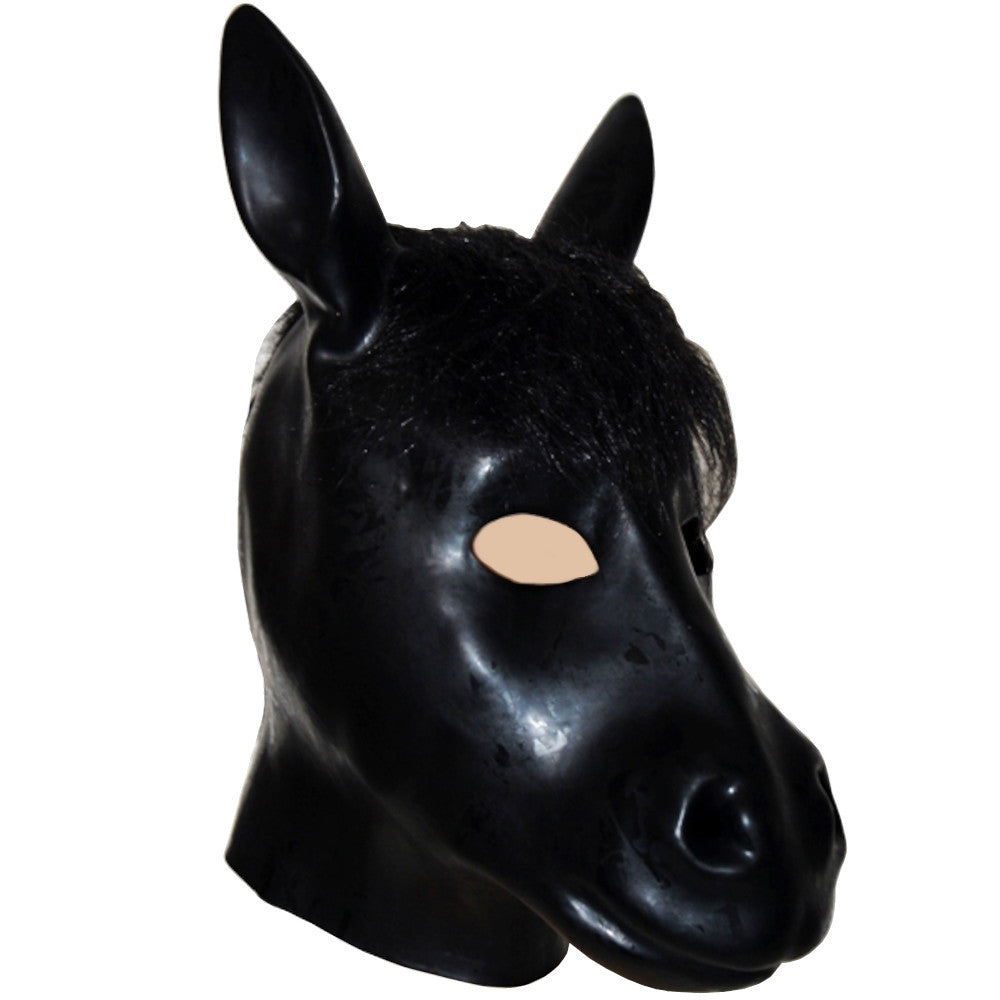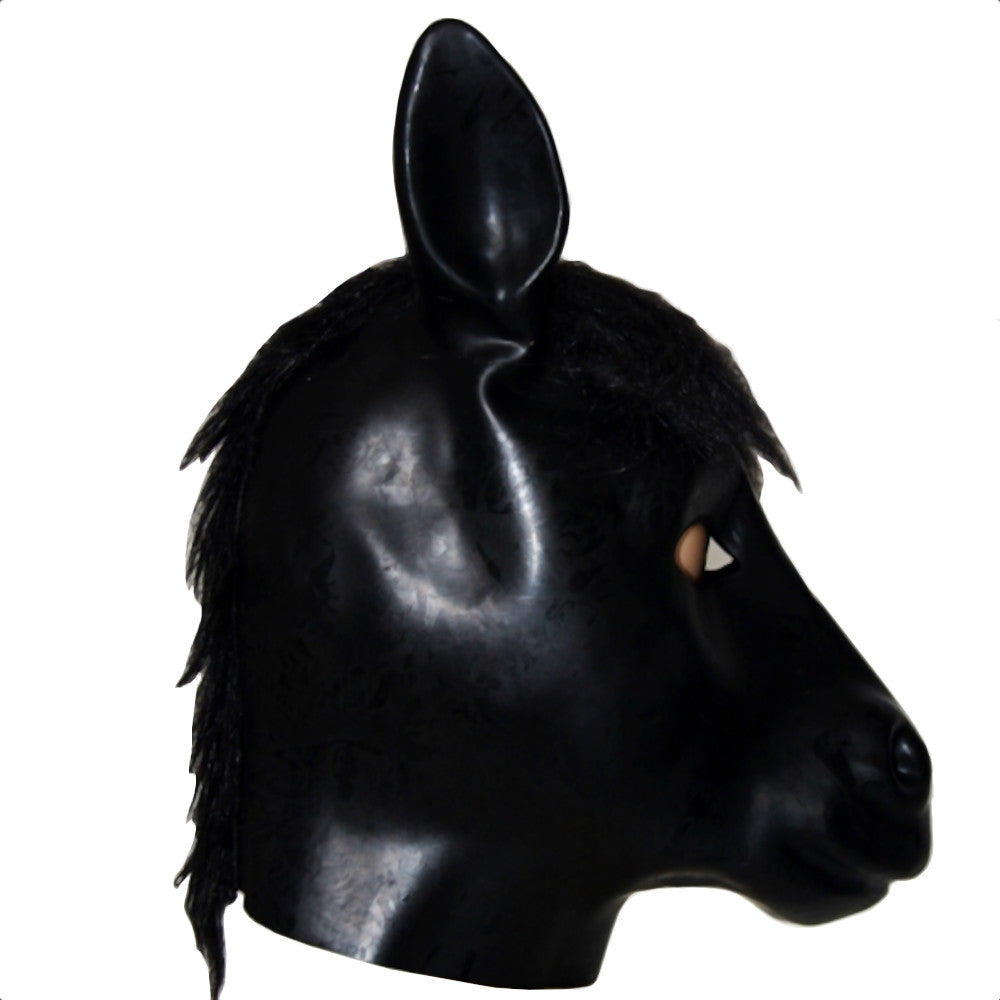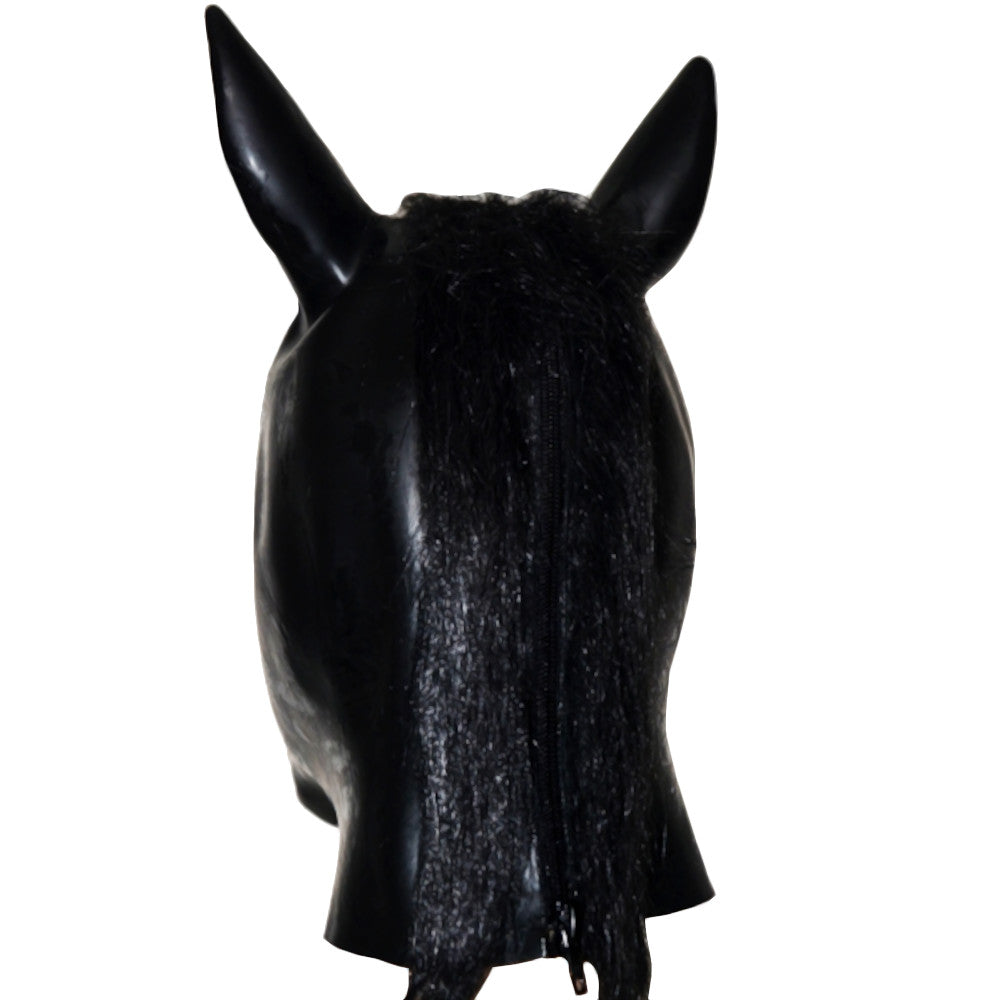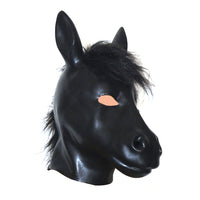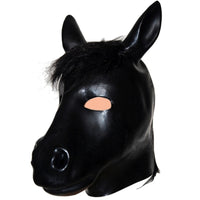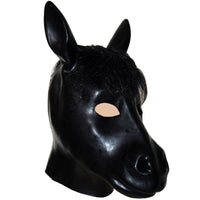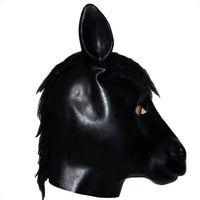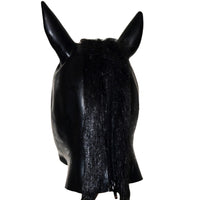 Transforming into a totally different person is a liberating feeling for you. You have the usual 9-5 every day, and to take the stress away, you like to submerge into some naughty role-playing games. You like costume parties, Mardigras, and all the places where you can have absolute mayhem of wearing outrageous pieces.

As an adhering Slave, you love giving your Master a good time in bed too. He likes to command you around as you wear different outfits. Looking at your collection, you lack that one very distinctive mask that will surely 'kick' start your sessions to a whole new level.

Well, there is no better way than with the Latex Horse Suit Head to surprise him. One thing to say about this mask is that it will be memorable. No one will forget that one person with a horse mask on! If you display this during your avid parties, everyone will surely notice.

This remarkable latex hood is inspired by the facial features of a horse. The prominent nose, with the flaring nostrils to the distinctive mouth! It features holes at both eyes and the nostrils so you can access both your sight and breathing, respectively. Moreover, the sleek mane that runs at the back gives it a realistic vibe. This hood covers the mouth and most parts of the neck, so better discuss safety gestures with your Dom if you plan to add this to your kinky affairs.

Latex is a fantastic material that provides durability and comfort. It sits close to the skin, so be ready with your water-soluble lube if you want smoother wear.

Nothing can be more exciting than being whipped like an animal as your Master rides you all night long. This has the classic black color, so you can easily pair this with many items in your wardrobe.

Transform into the wildest stallion in the land. Grab this astonishing mask today!
Specifications
| | |
| --- | --- |
| Color/Type | Black |
| Material | Latex |
| Dimension | Length: One Size |
| | Width/Diameter: One Size |