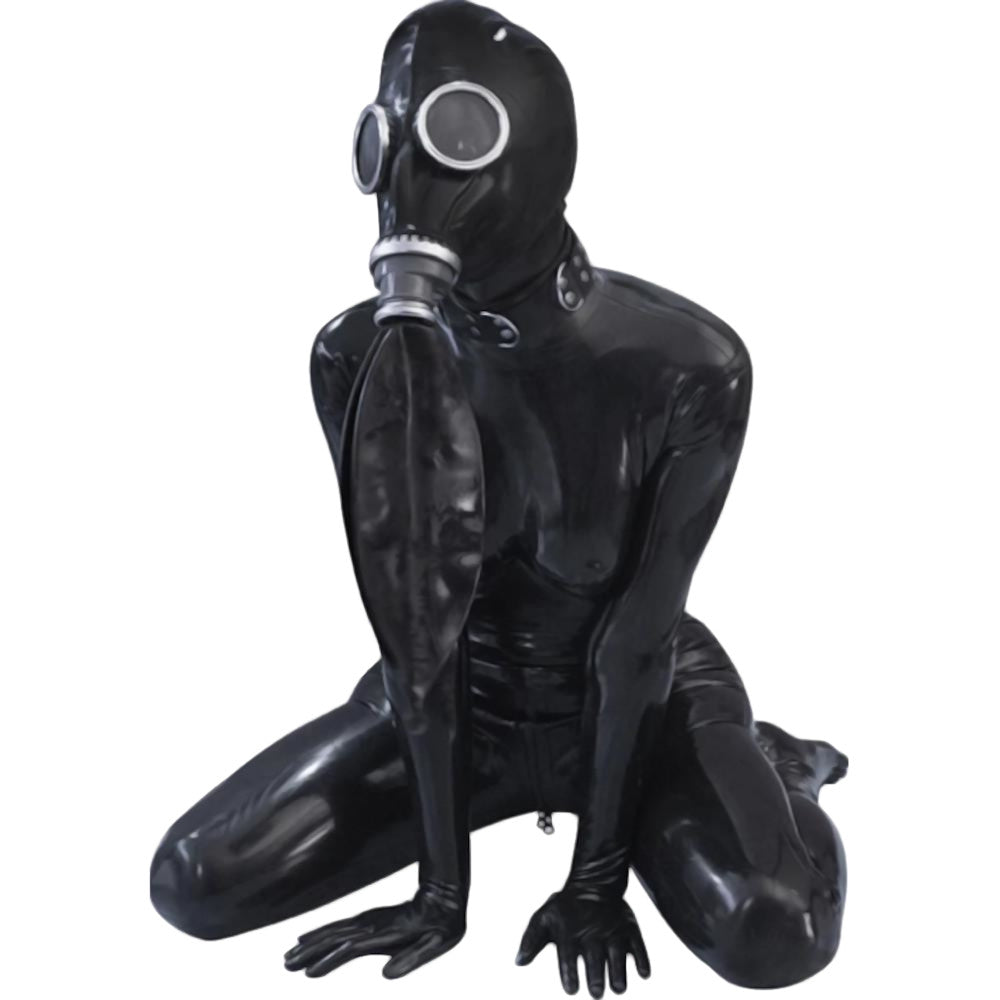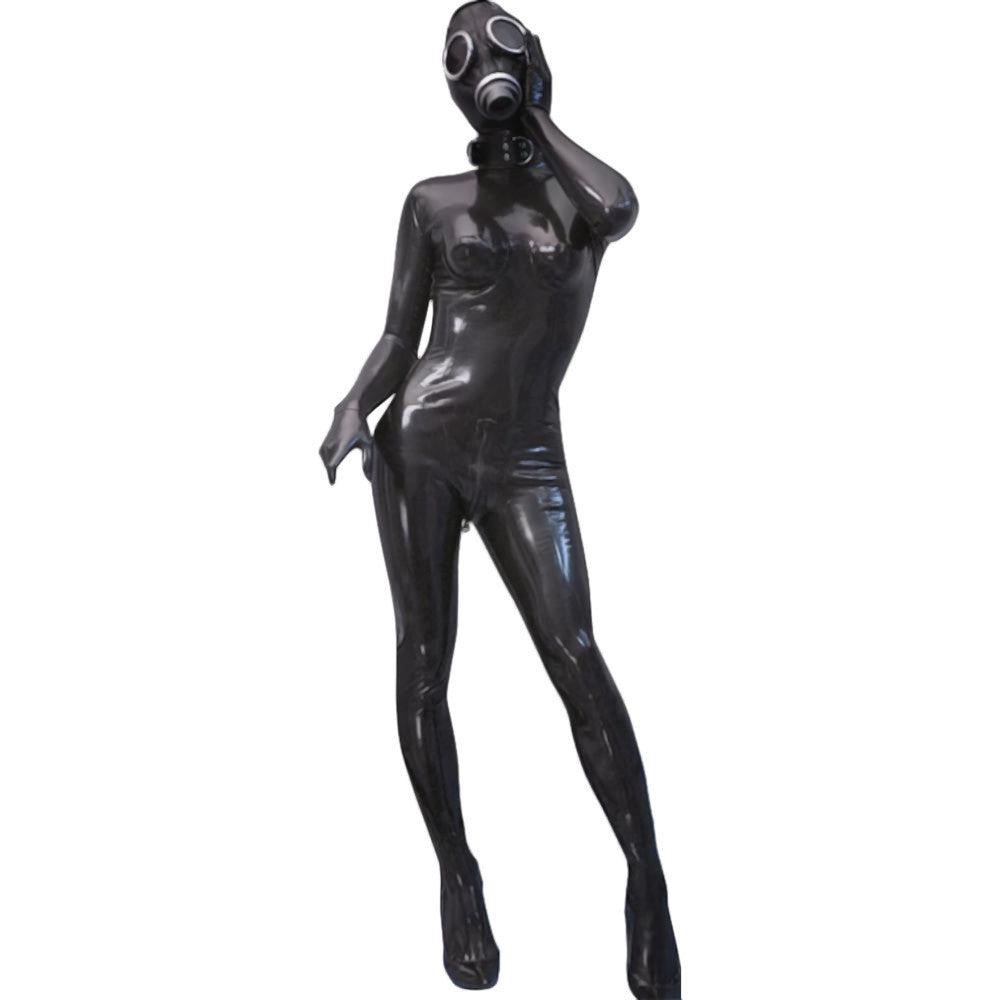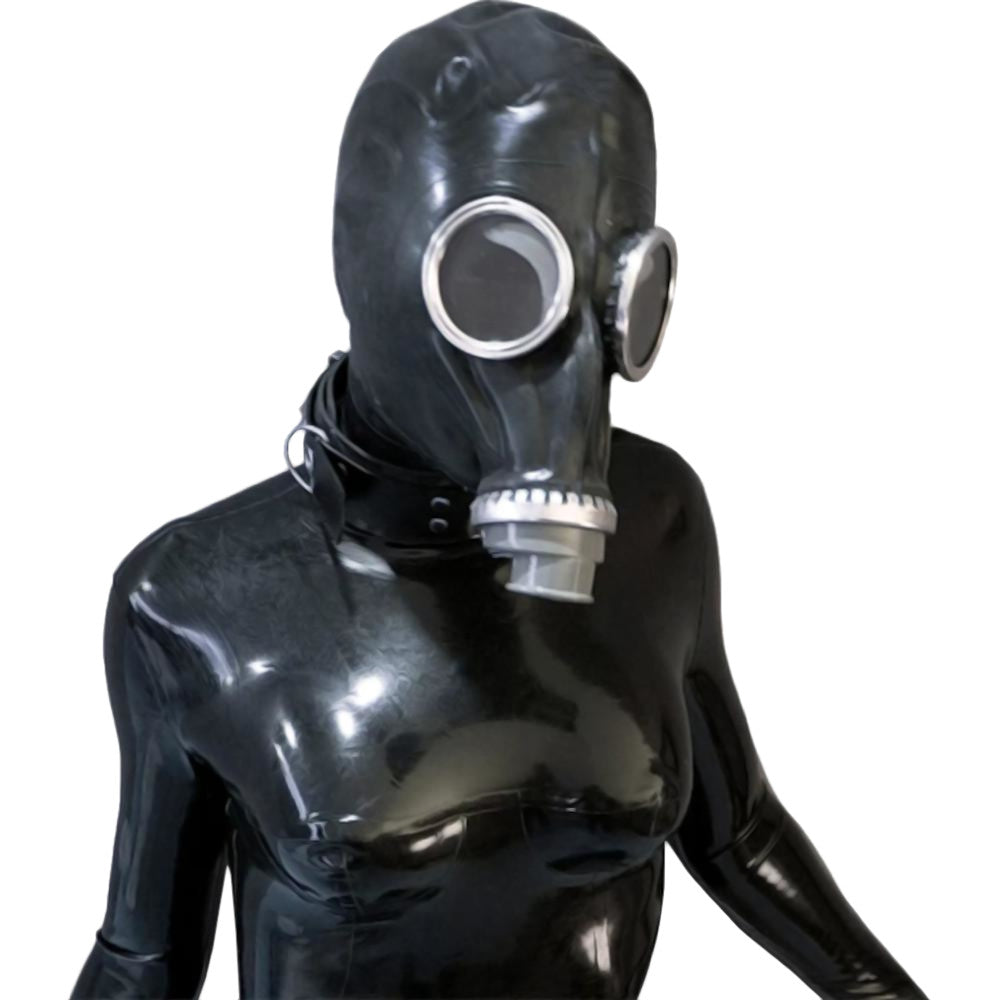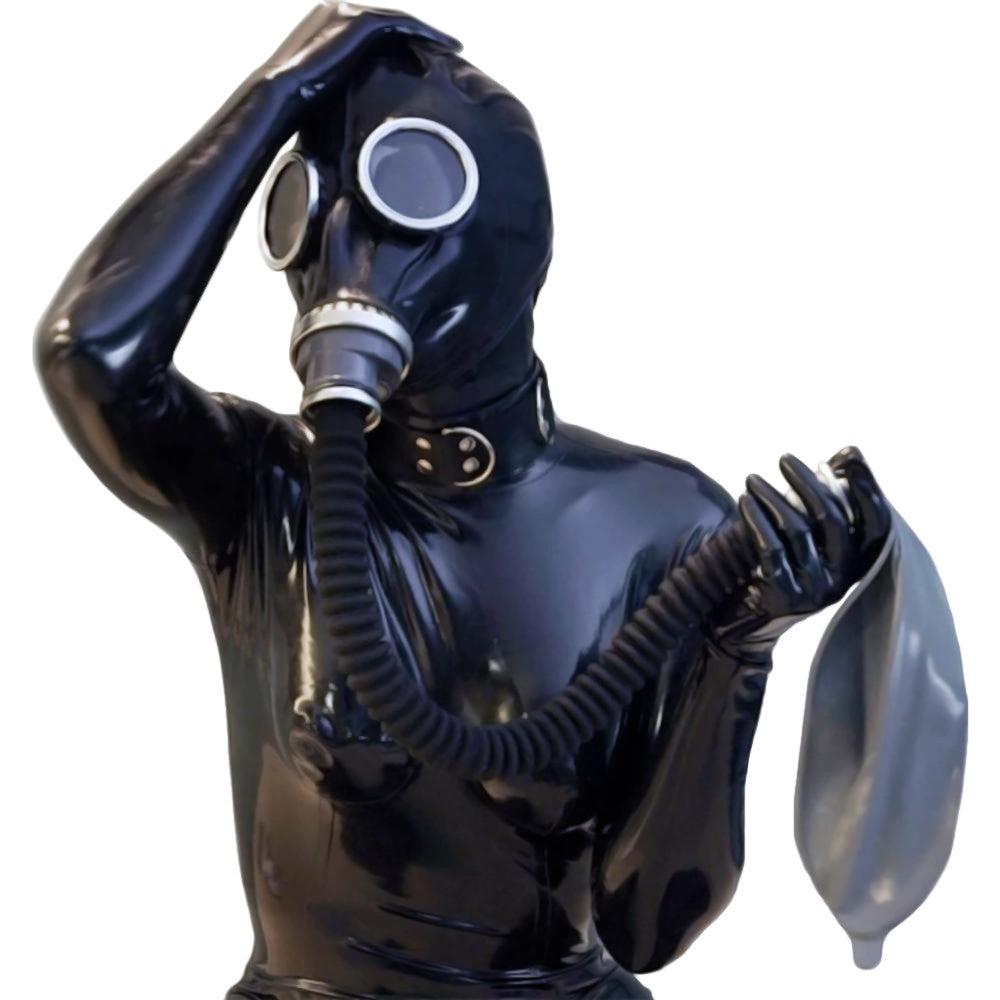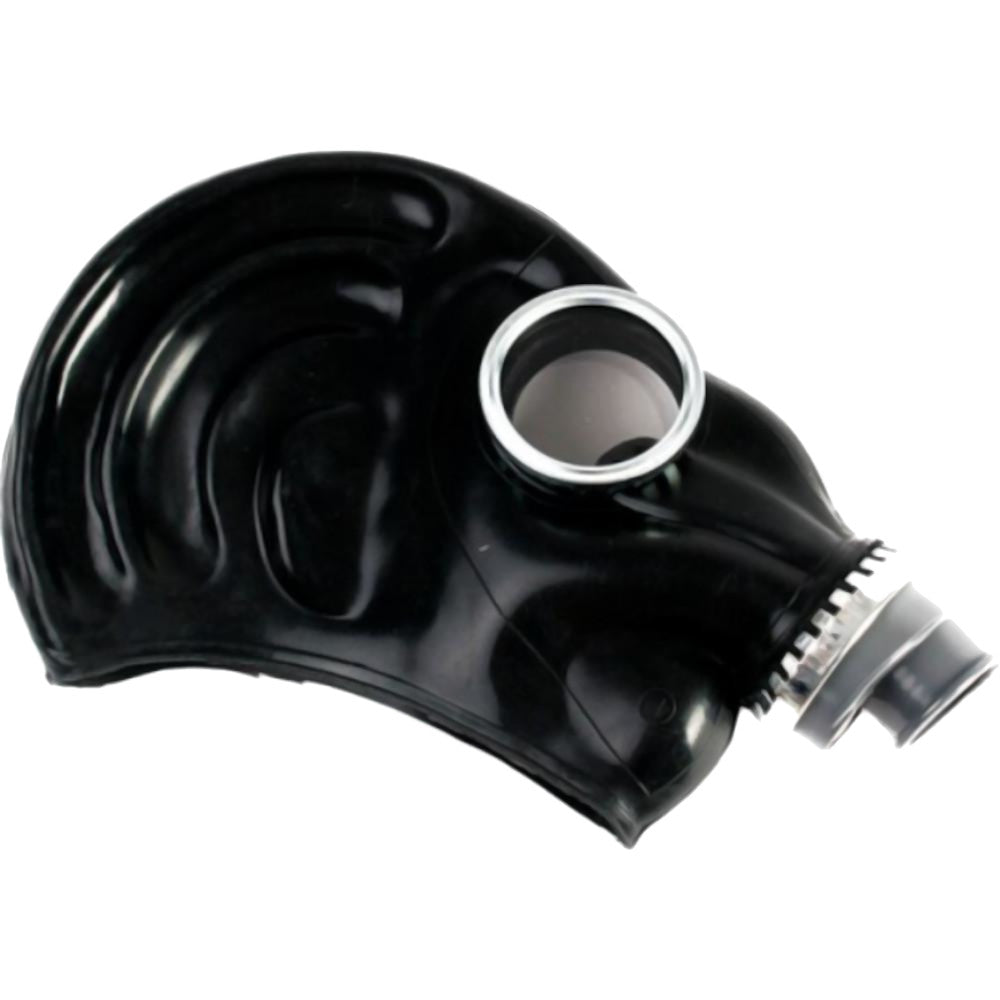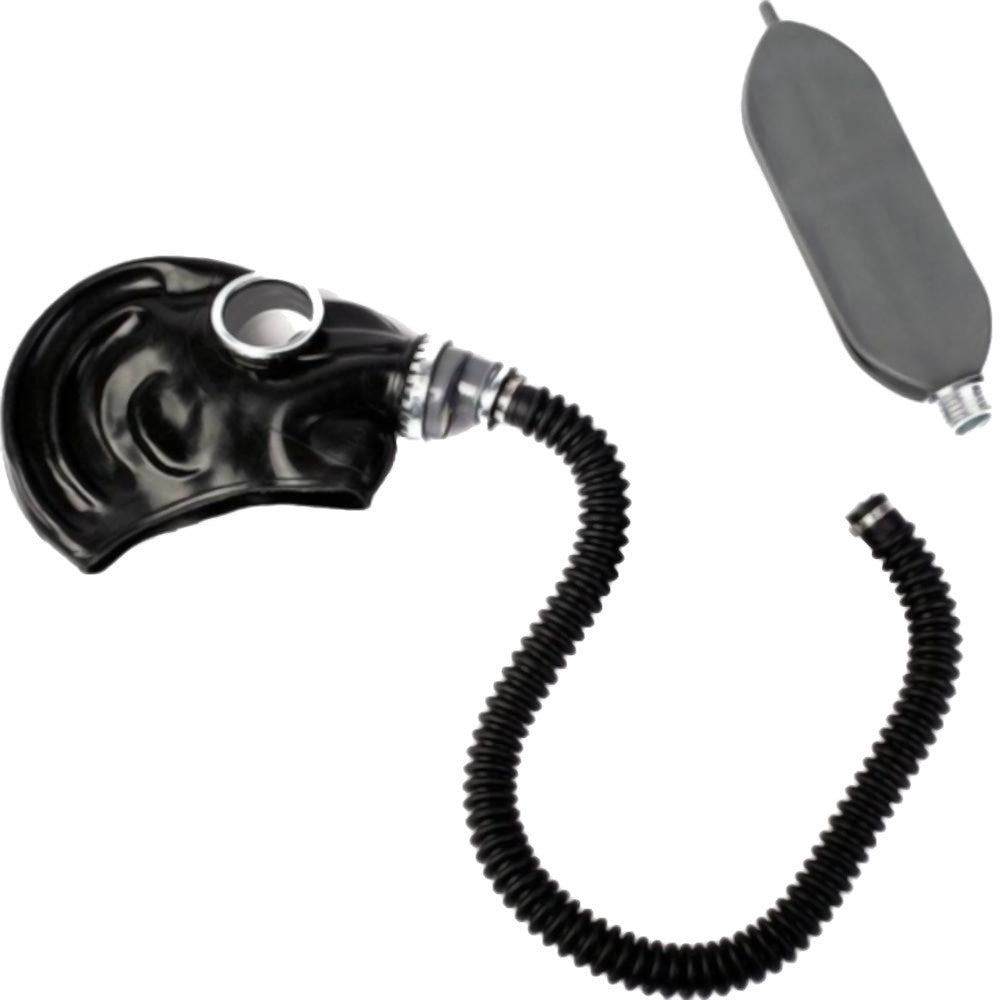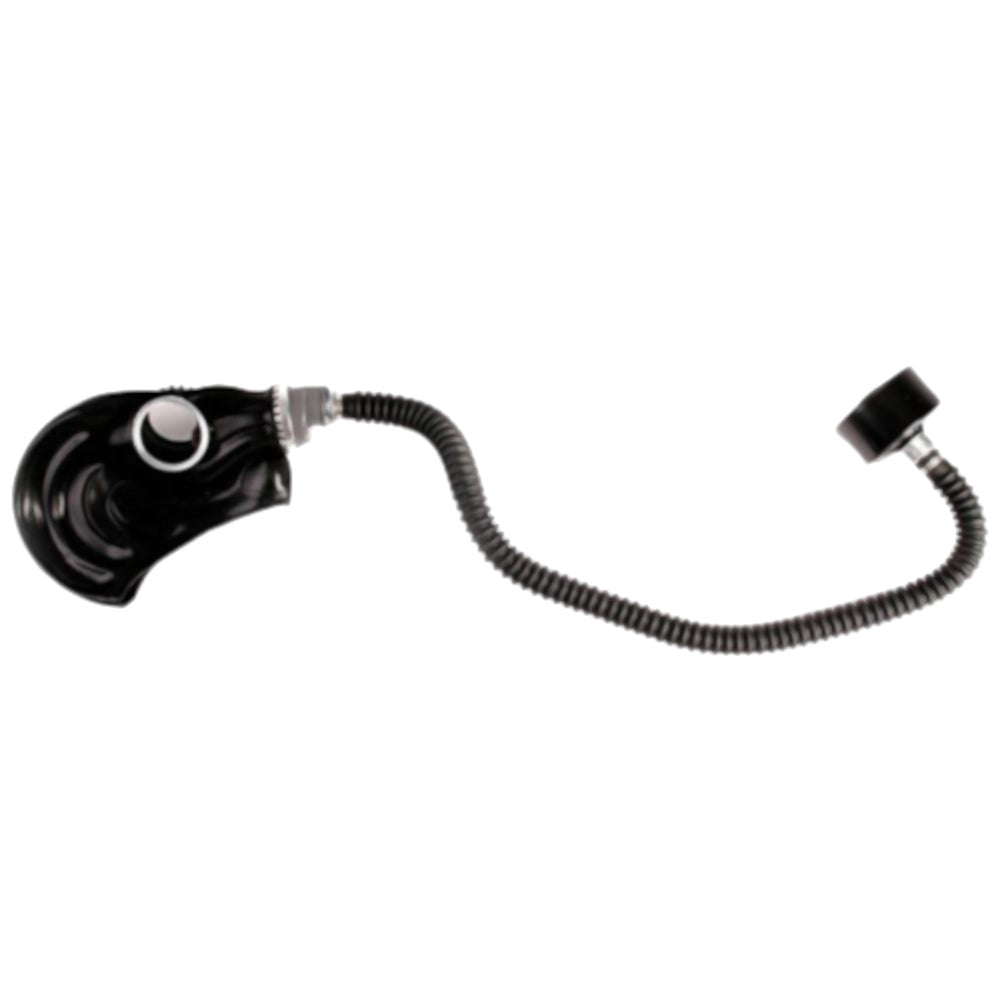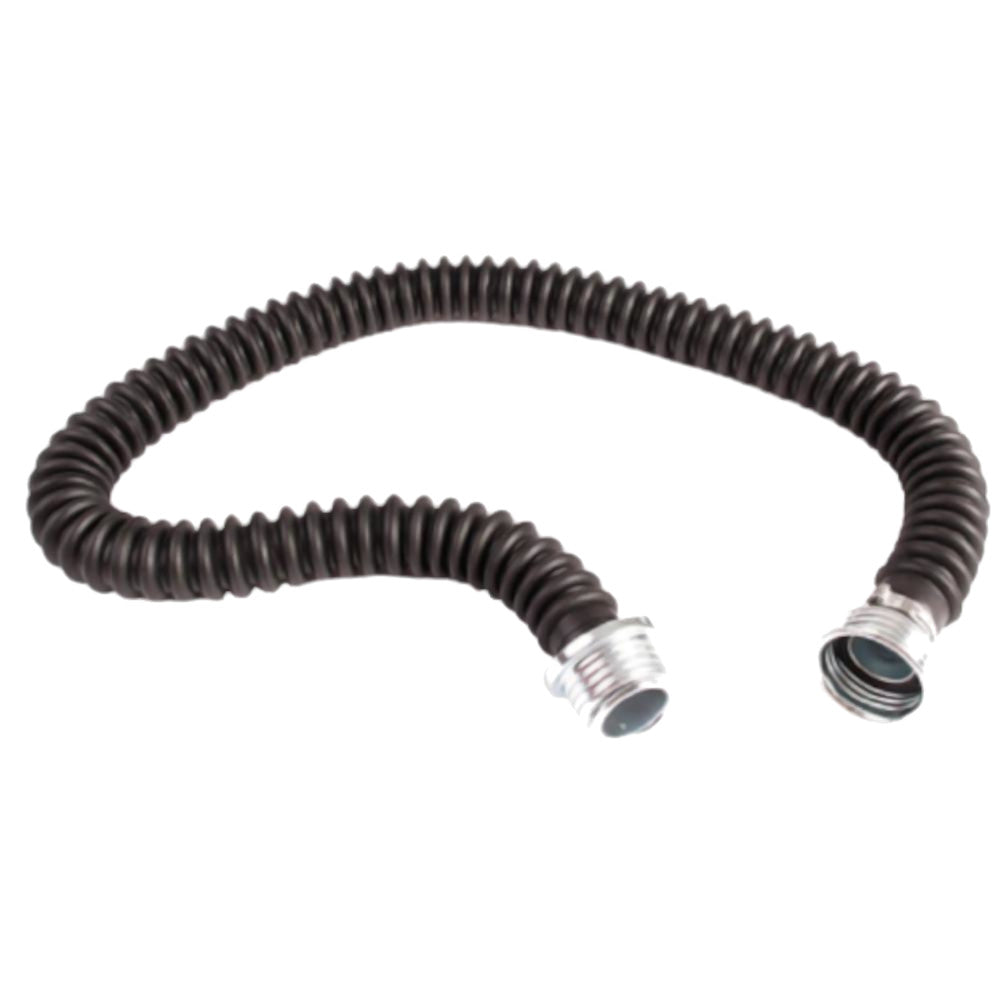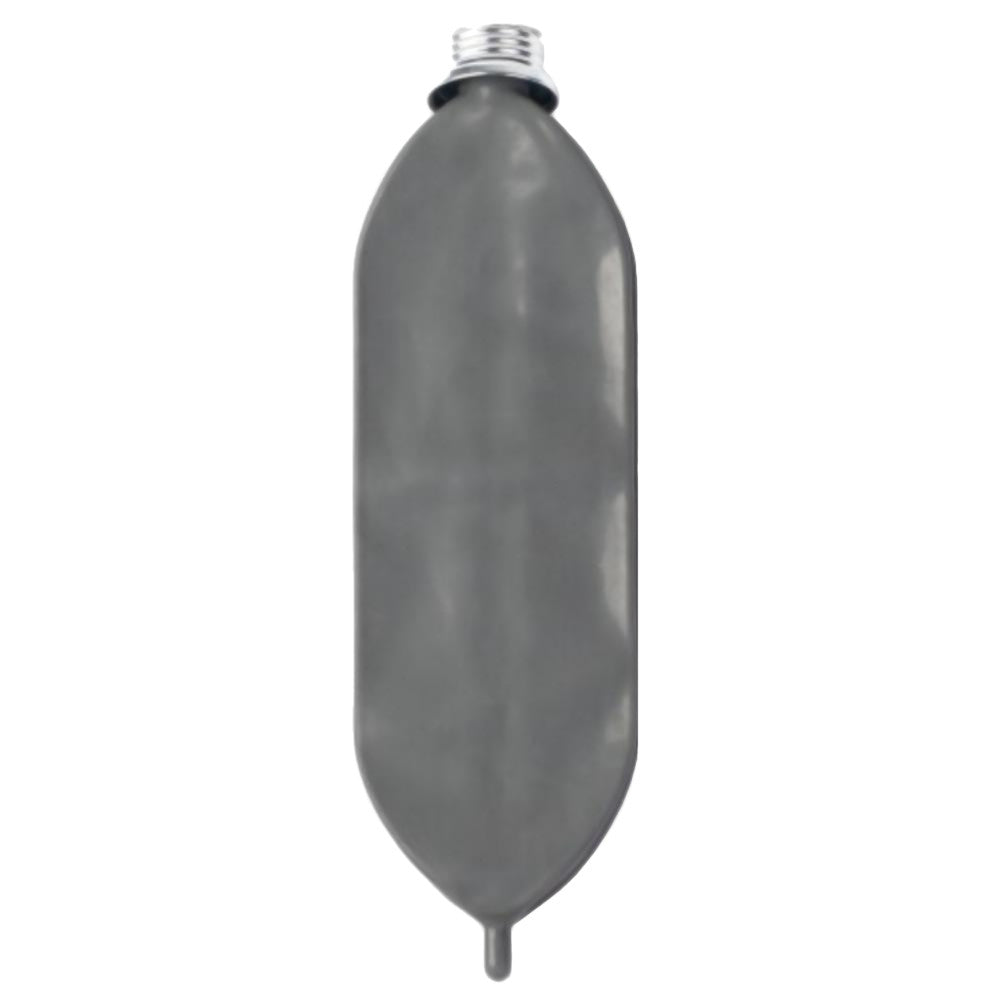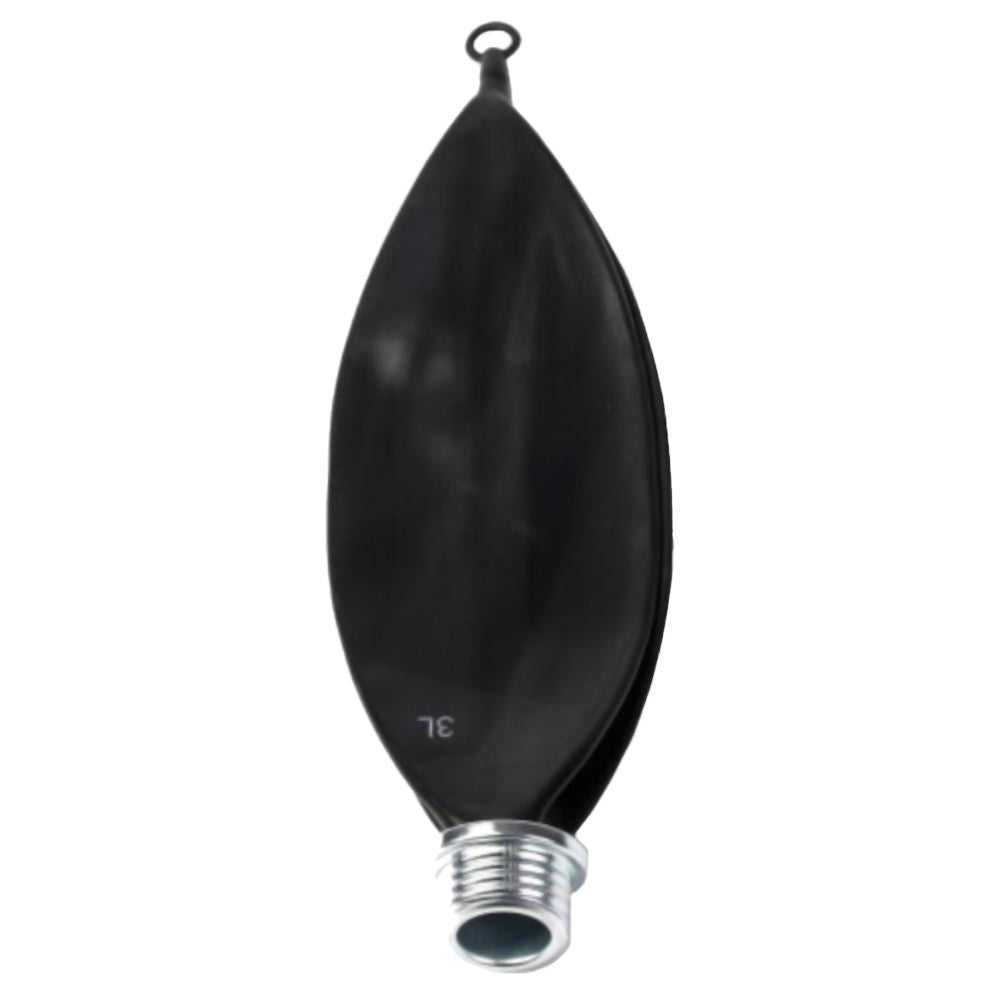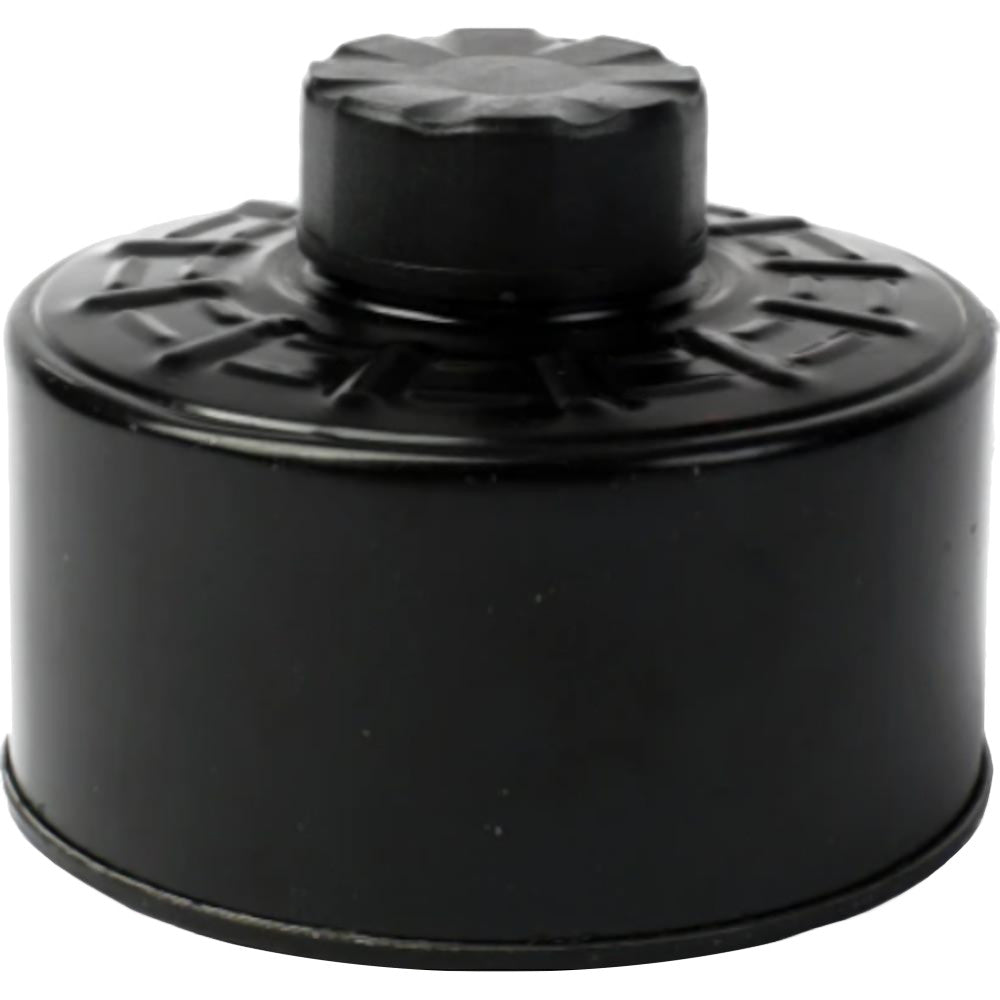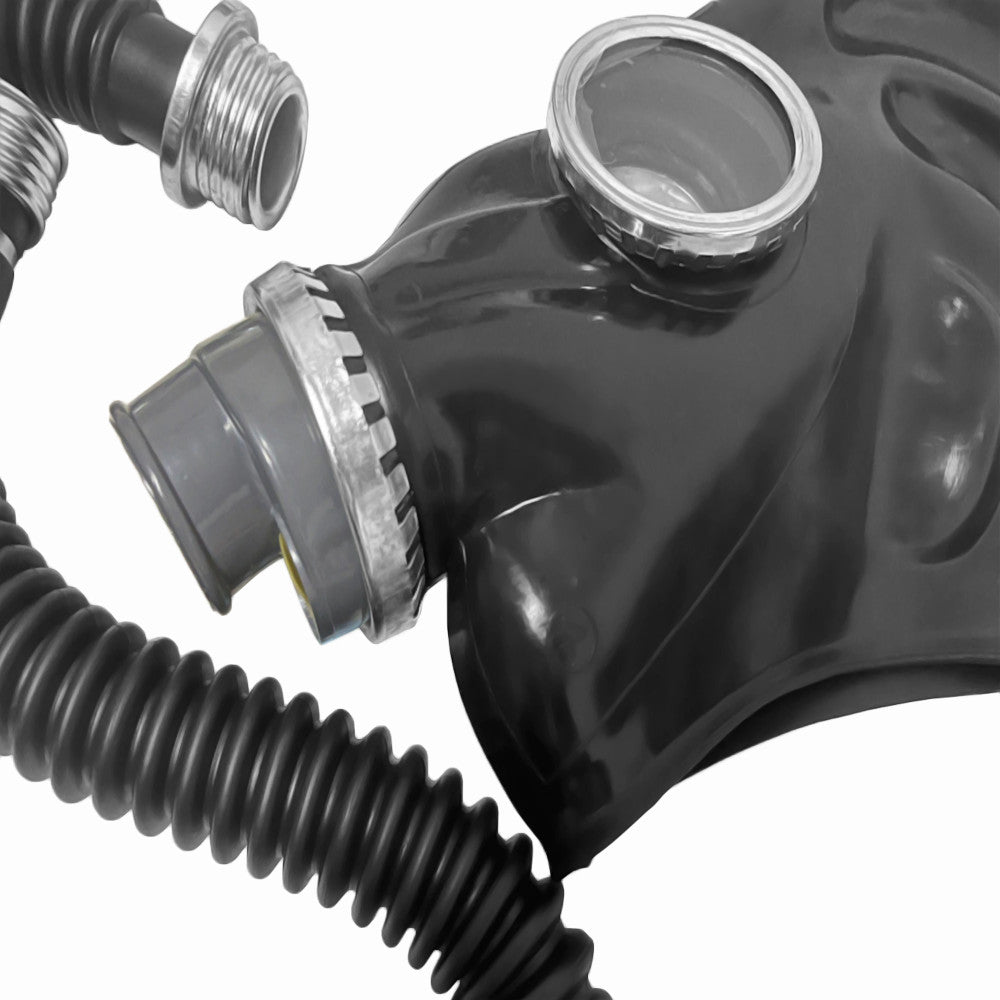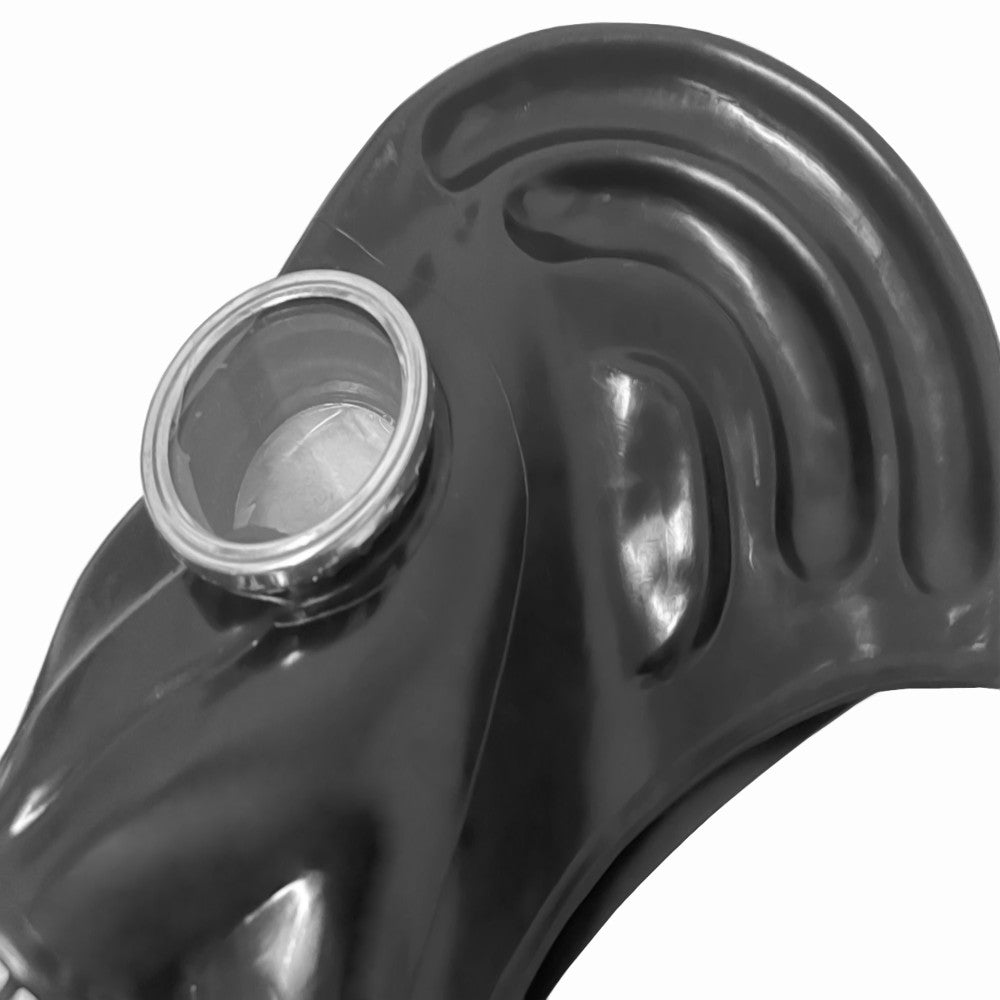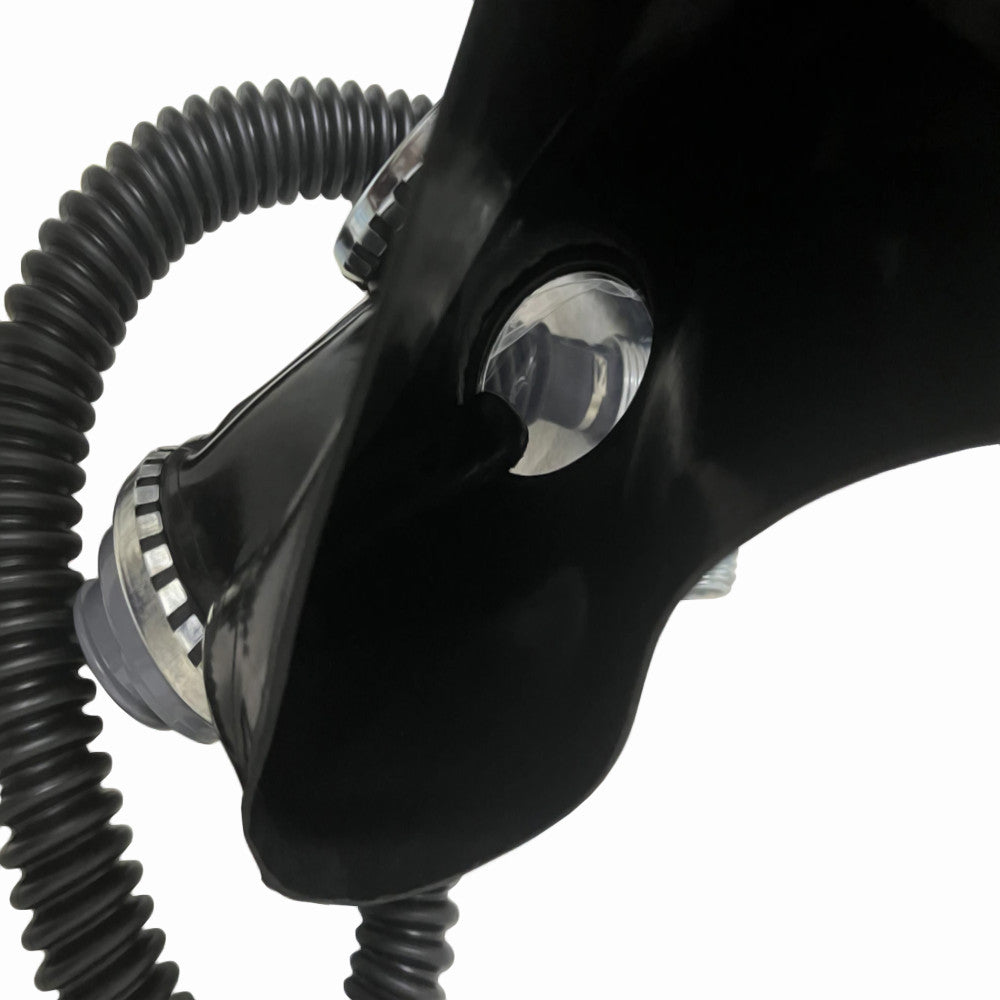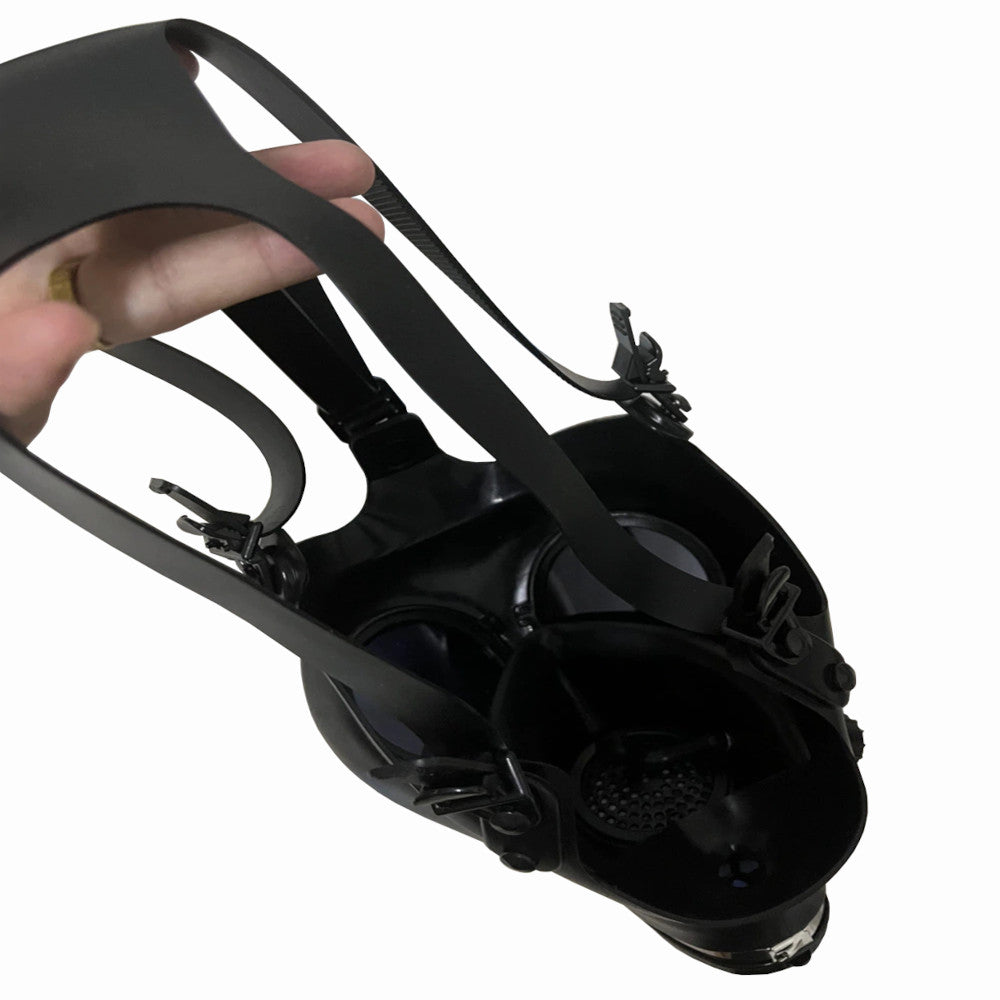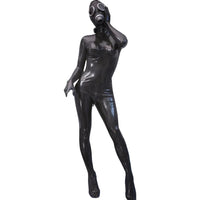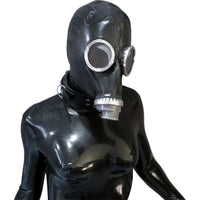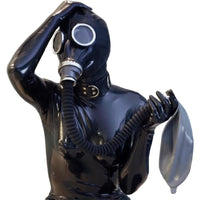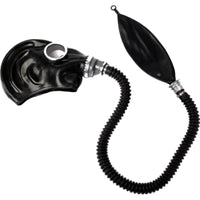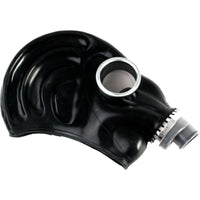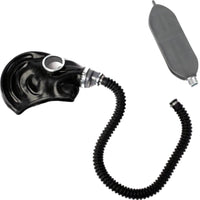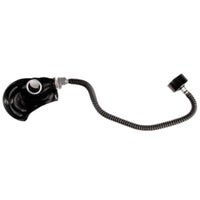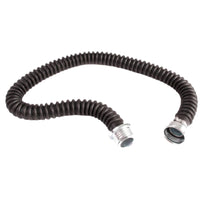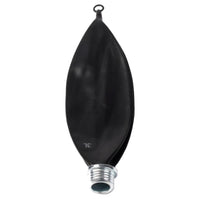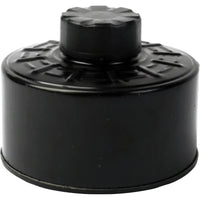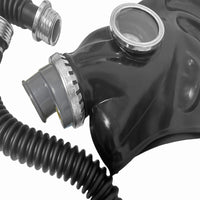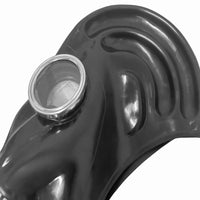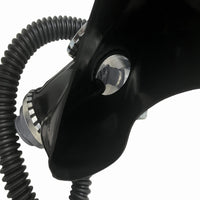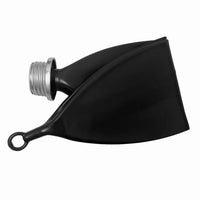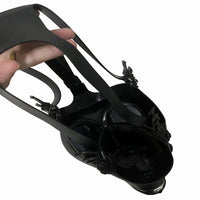 Submissive Latex Gas Mask
For your upcoming sexy pursuit, you want something new. As usual, it should be fun, and it should look appealing. You somehow got bored of all the leather masks that your Submissive used to wear, because in your opinion, they only look cute and sexy—nothing else. If that's the case, why not have your partner wear something that does not just look enticing but also exciting to use? You don't have to search far and wide for the perfect accessory because the Submissive Latex Gas Mask is here to fulfill your dream bondage session!

This high-quality latex mask is the right choice to accompany you on your raunchy nights. This fetish headgear is the complete package. The hood has large lenses with silver rimming and is fully enclosed with glasses for a believable edgeplay experience. The piece connects to a muzzle where you attach a long black rigged breathing tube that looks invigorating and is fully functional. To complete the setup, you have a choice if you want to put a filter canister or a bag at the end of the hose. Should you decide that you want a bag for this set, you have an option to pick between gray and black colors.

This mask is more than just a fancy accessory because you can also use it for disciplining your Submissive through breath play. It looks sleek and glossy—thanks to the latex features—and goes well with any bodysuit. Heighten up your scene with this set, and you'll be surprised at how sexy the sound she makes when she tries to communicate with you in an attempt to either coax you to keep going or beg for your mercy.

Don't miss this chance to mix things up with your Sub. The Submissive Latex Gas Mask will make a big difference in your BDSM routines, so why not give it a go? Purchase this set today!
Specifications
| | |
| --- | --- |
| Color/Type | Black |
| Material | Latex |
| Dimension | Length: N/A |
| | Width/Diameter: N/A |