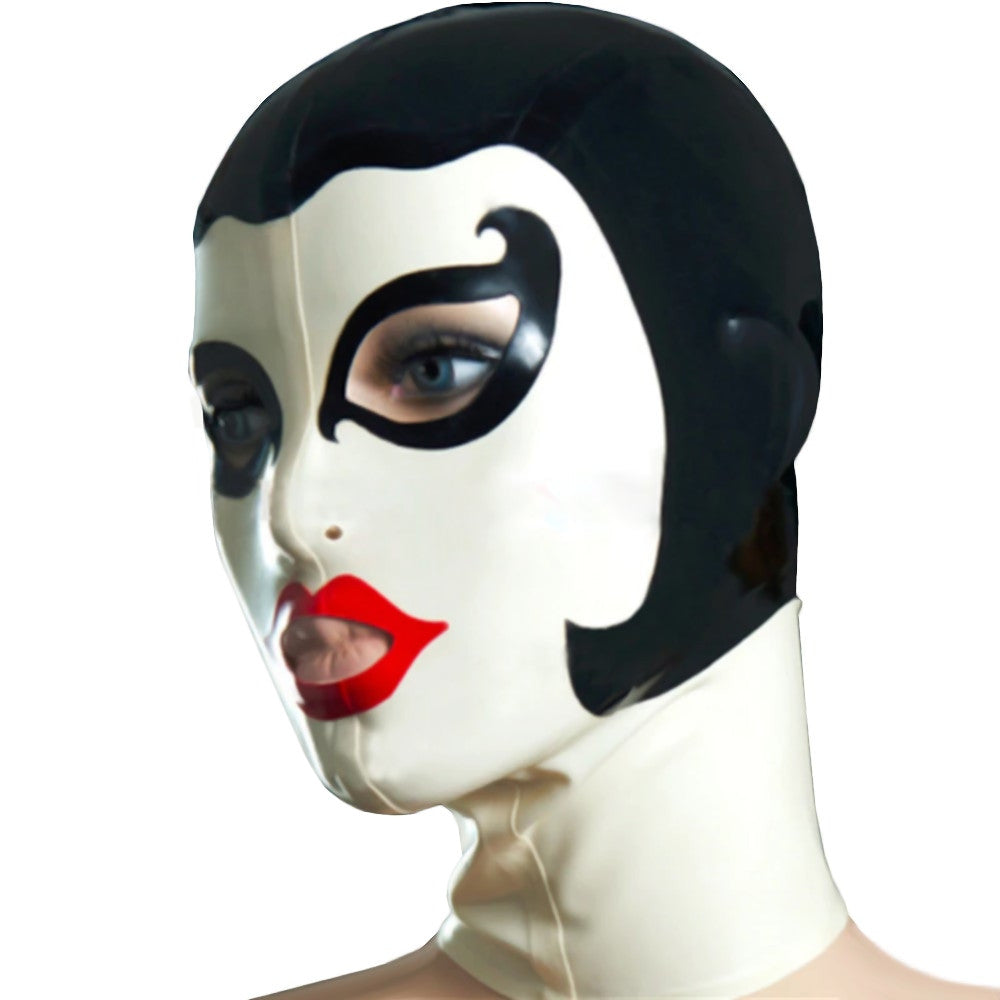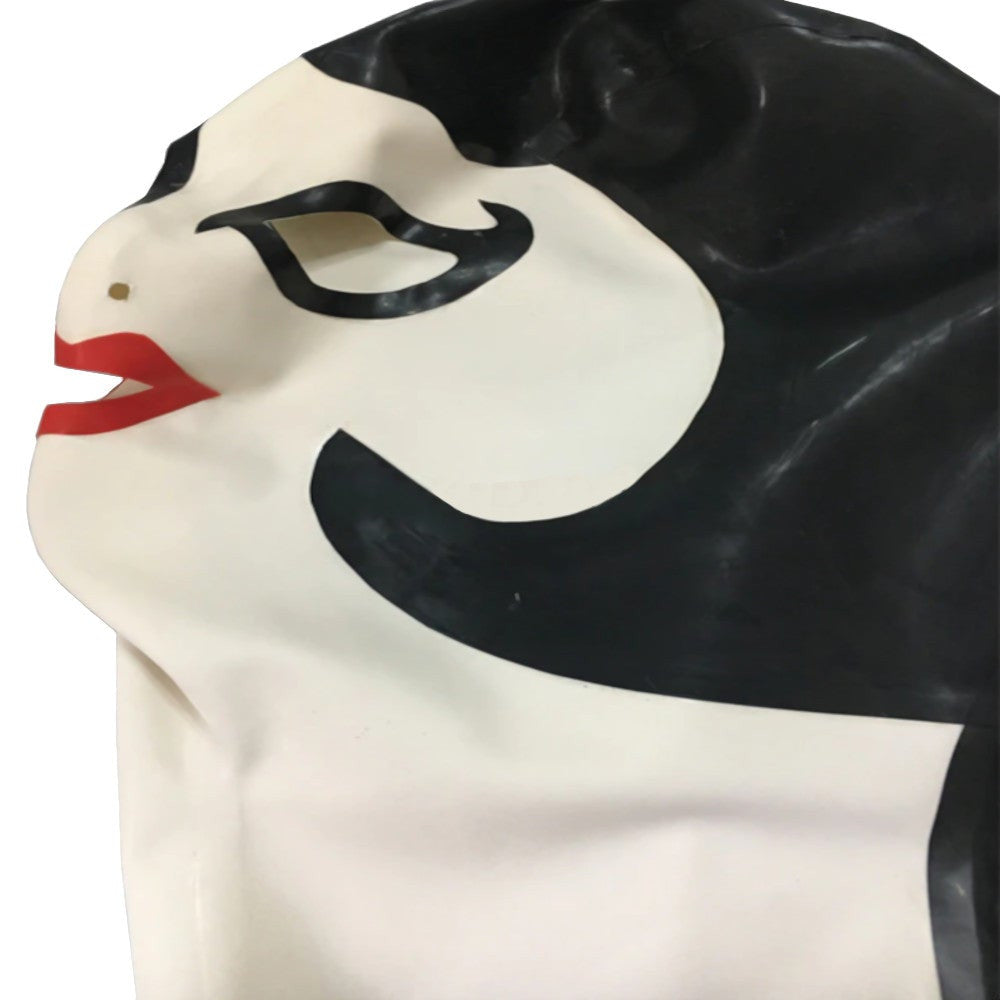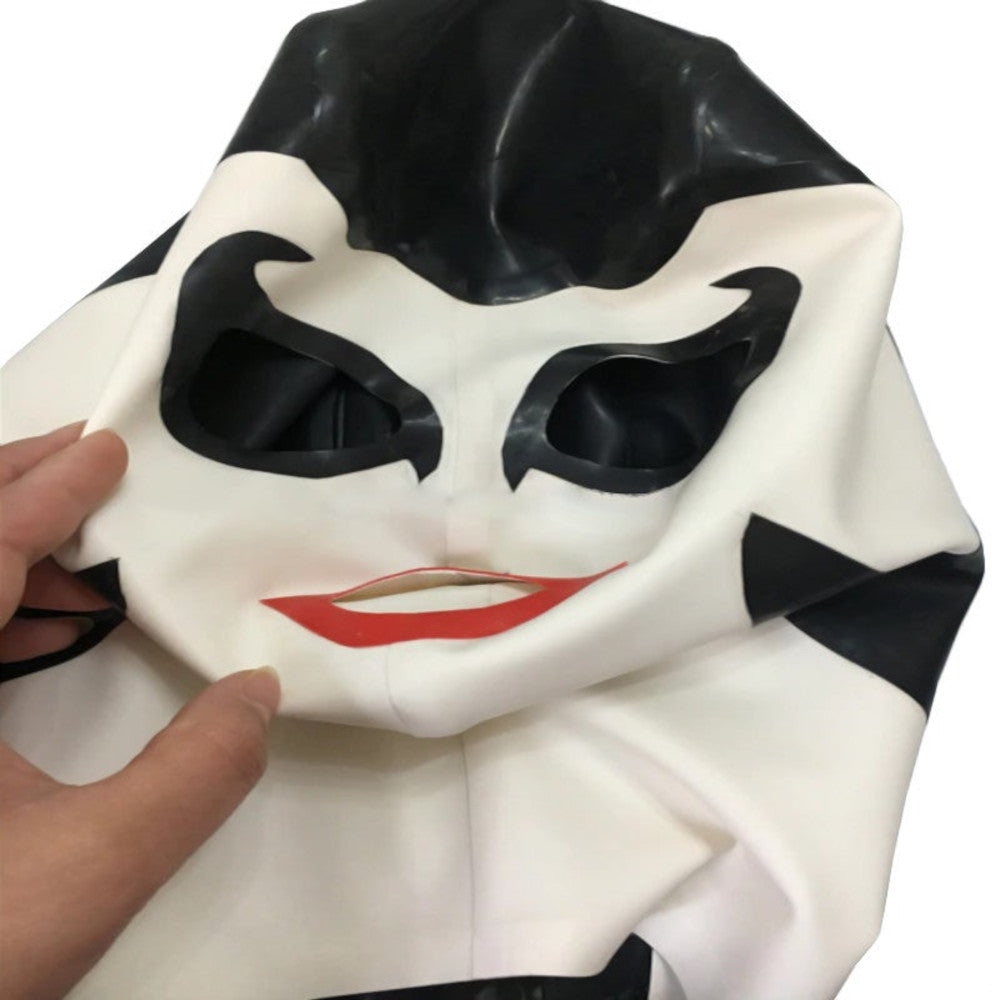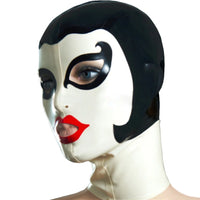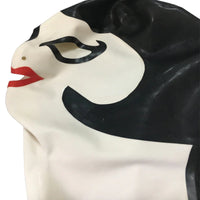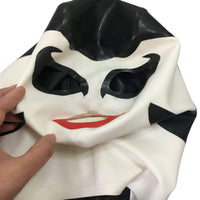 Saucy Minx Rubber Face Mask
You can't forget how a cartoon character awakened your sexuality. How you were casually browsing through all the TV programs one day when you saw this old, grainy film and your life was never the same.
The girl in the cartoon is immensely attractive, and you don't know the word sexy at that time, but you think this woman is like that. Black curly pixie cut hairdo, red pouty lips, slim waist, wide hips, and perfectly round breasts—this woman is divine! What's her name? You waited for the credits to roll, and there it goes. Betty Boop.

Fast forward years later, this little crush you had for Miss Betty never really went away. And you wish you could find someone who looks like her—and eventually take her to bed—but you don't know how that would happen. Don't give up on that fantasy because you haven't seen this fetish mask yet.

Through this high-quality hood, you will finally have an opportunity to take Betty Boop to bed. Its smooth rubbery surface is two-toned—the face is all white while the hair is jet black and oh-so-gorgeous. Complete with the trademark haircut of the roaring 20s, this mask is a sexual time capsule. The holes for the eyes are lined with heavy black detail—each has a playful flick at the tip. Your partner can breathe easily despite having her entire head wrapped with this hood, thanks to the holes for the nostrils. Exaggerated red lips are drawn around the opening for your lover's mouth as if inviting you to do naughty things to her.

It's lightweight and very durable, so you won't worry about any hassle when incorporating this headgear in your sexcapades. If your partner isn't allergic to latex, then there's no reason for you not to buy this mask.

Do this for yourself. Purchase the Saucy Minx Rubber Face Mask today because you know you've been dying to have it, so don't fight it.
Specifications
Color
Black with White
Material
Latex
Sizes
XS, S, M, L, XL, XXL
Refer to the size chart below for the measurements
Recommended for
Women
Washing Tips and General Instructions
You can wash rubber garments in clean warm water
Avoid detergents and soaps
Always wipe away excess water with a soft towel and leave to dry flat or hang up to drip dry
Never tumble dry, dry clean, or iron your garment
Do not use washing powder or bleach for washing.
Sizing Guide