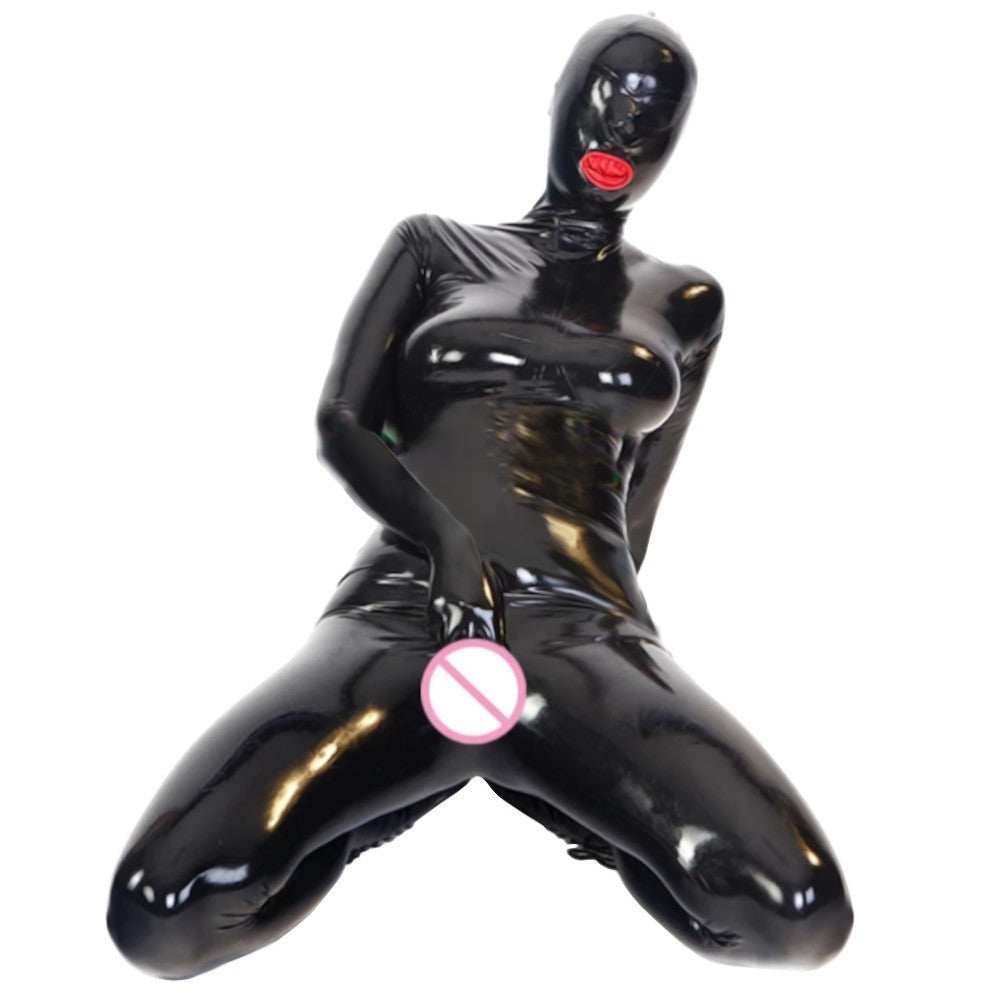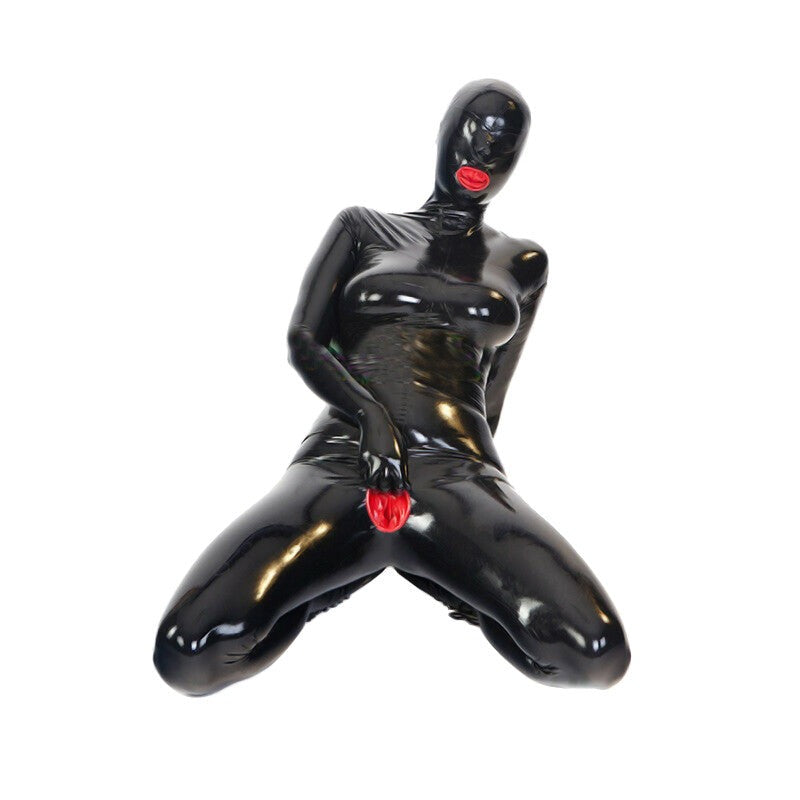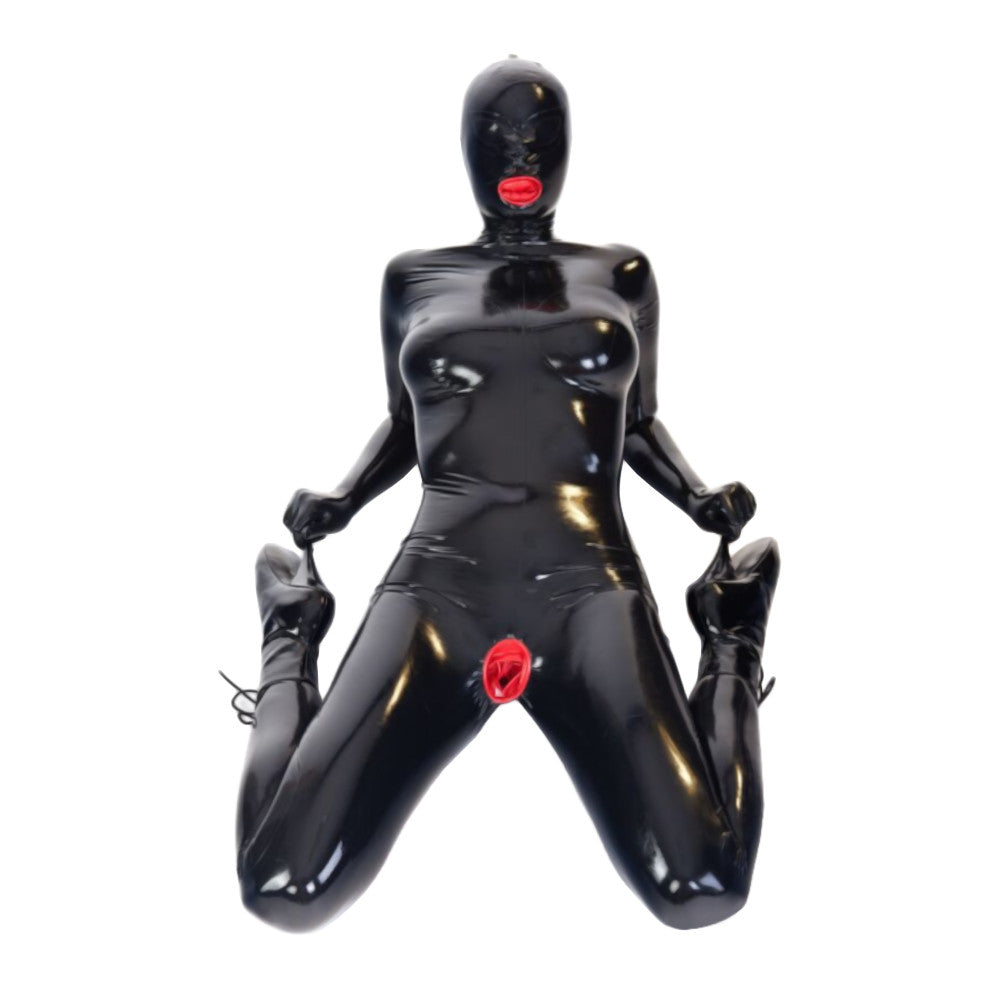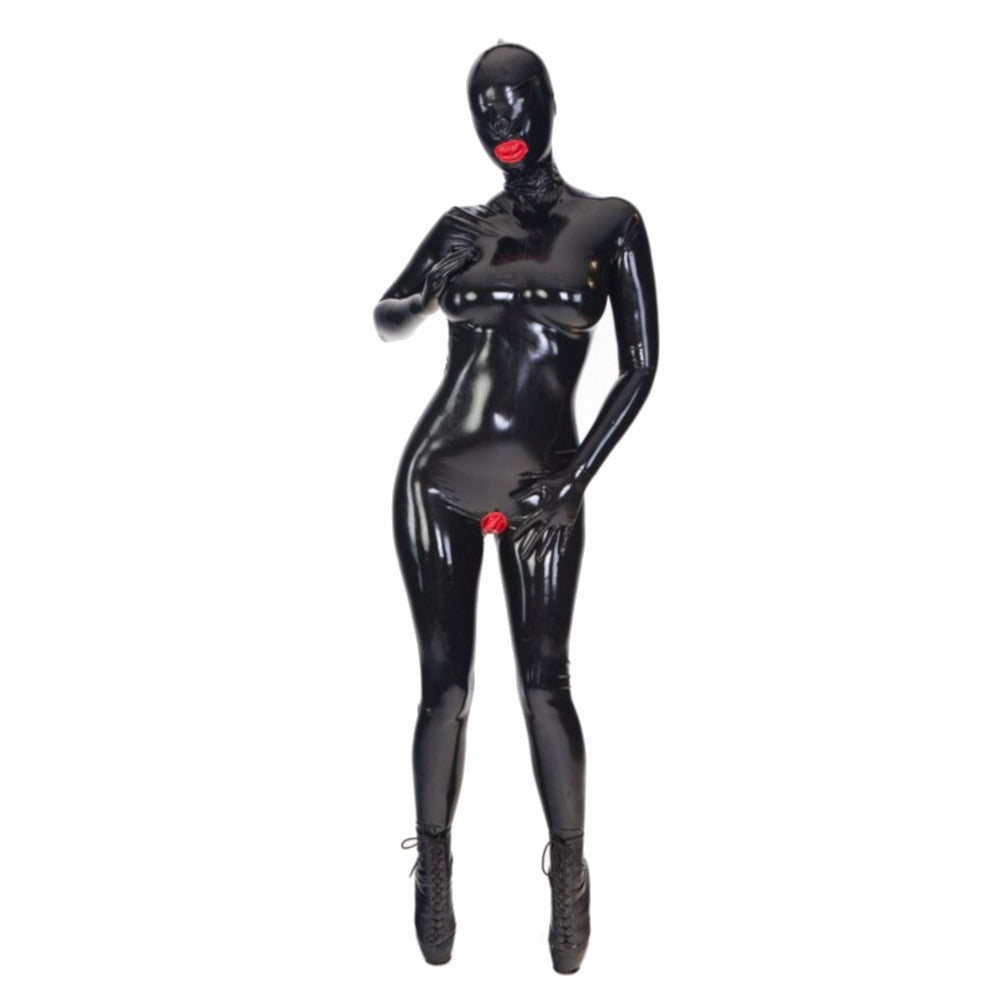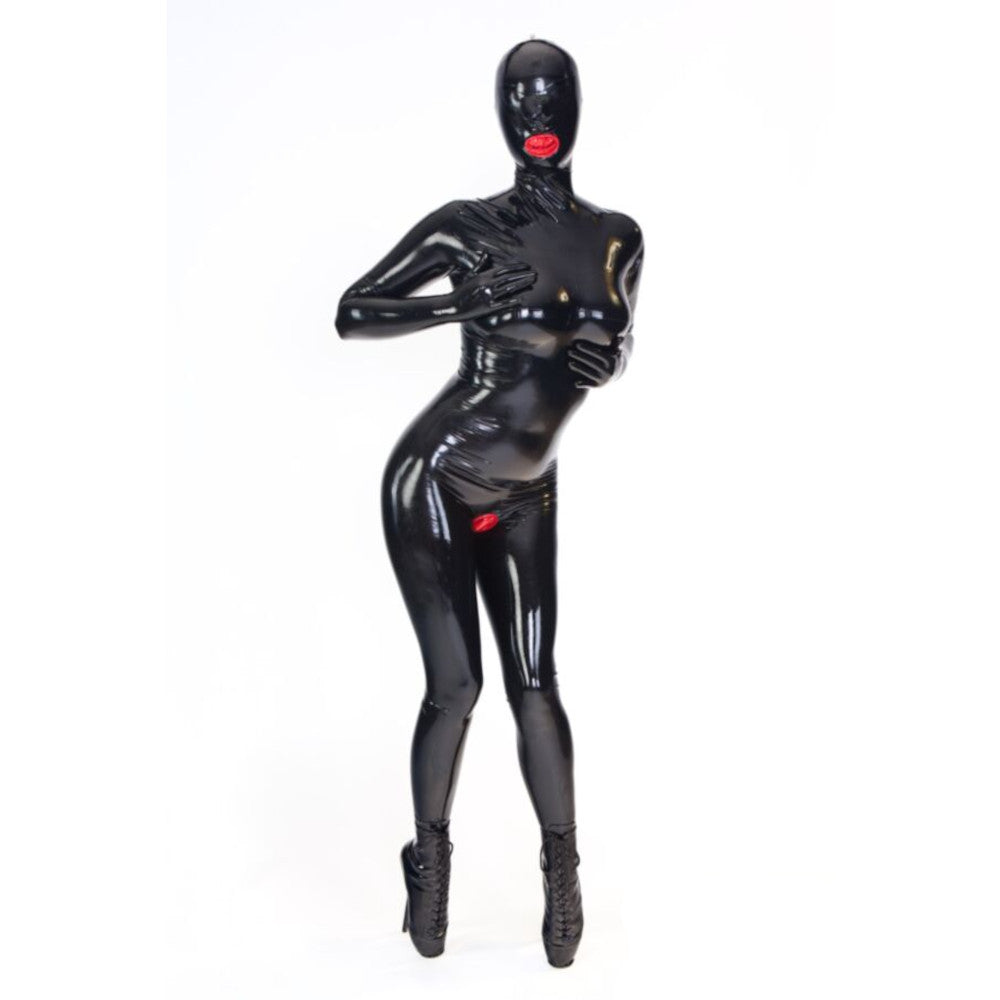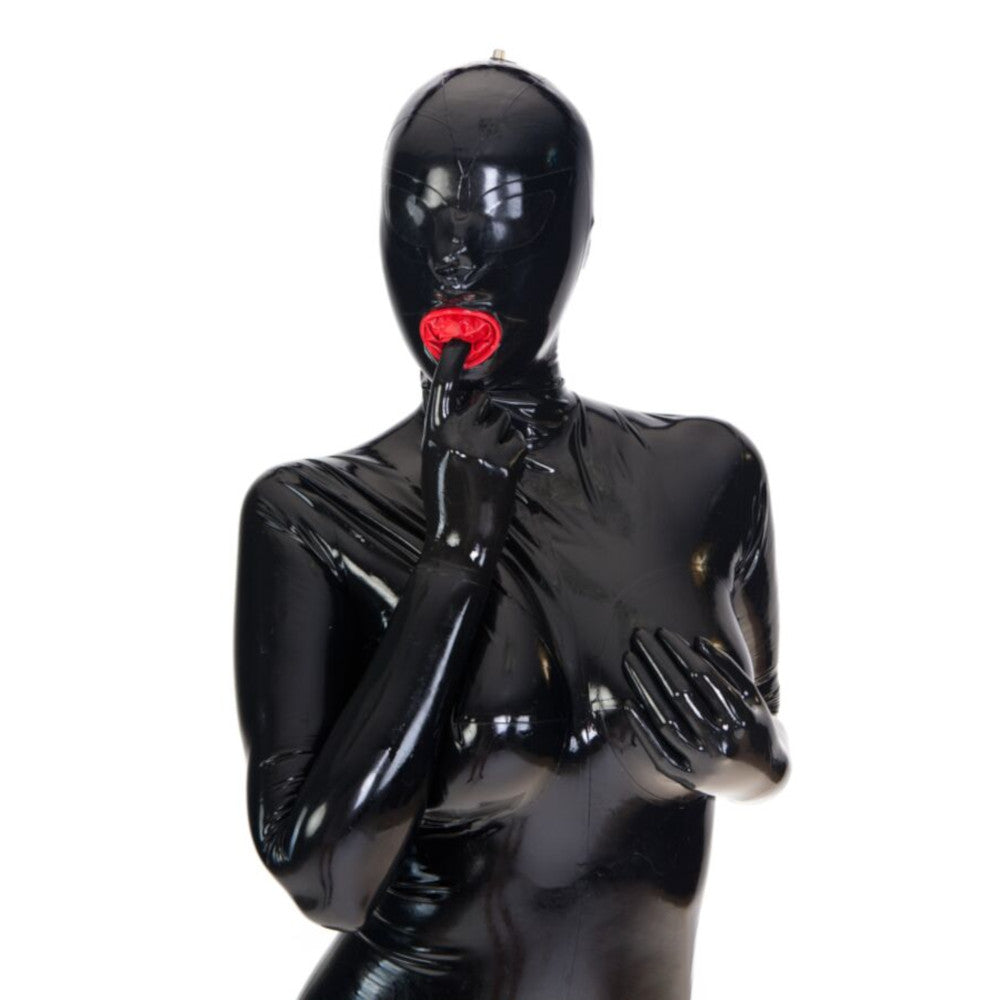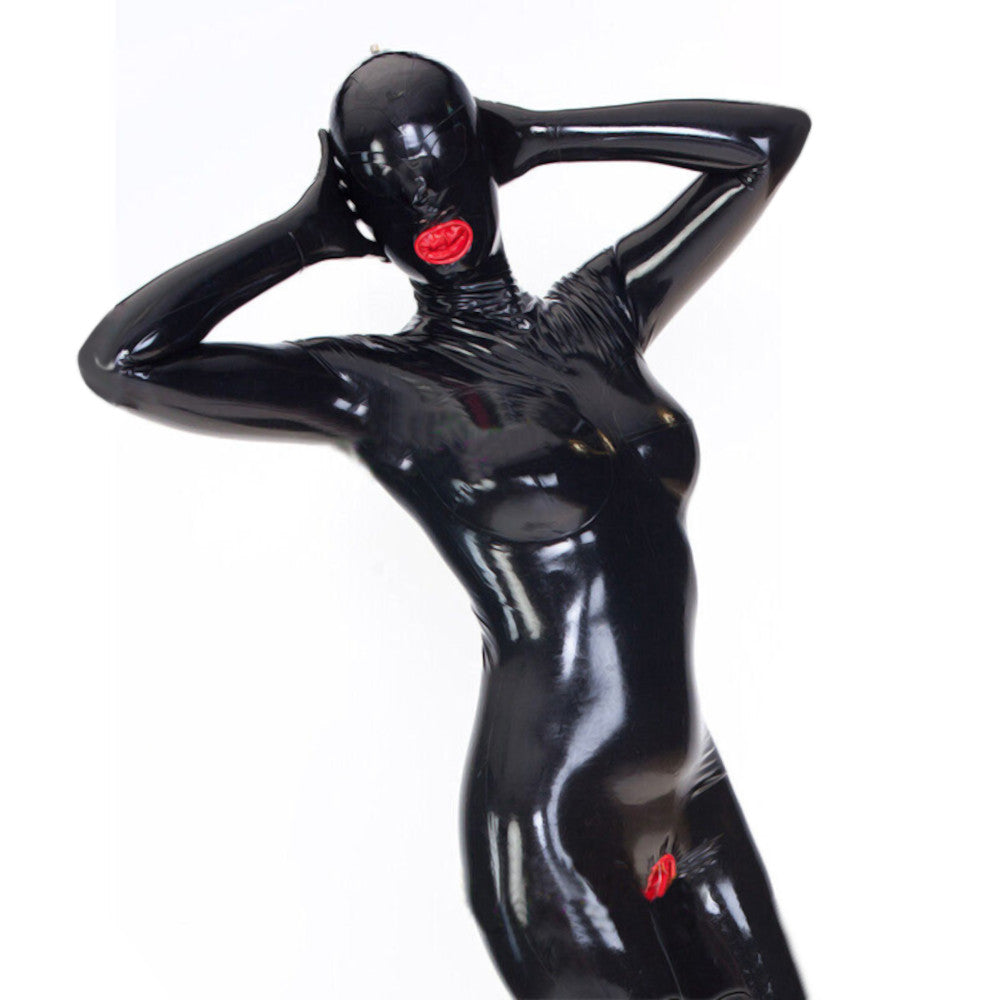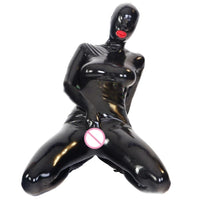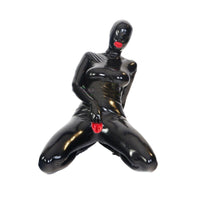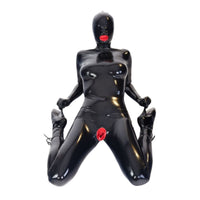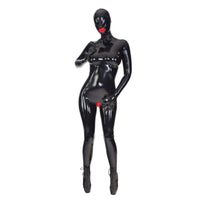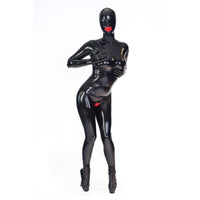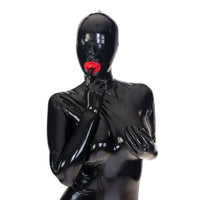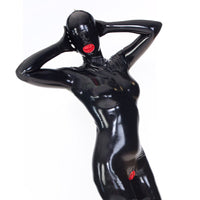 All Yours Rubber Bondage Suit
What's yours is yours, and nobody is allowed to take it. You know you should work on your possessiveness, but it's hard when it comes to your beautiful Submissive. You want a constant reminder that she belongs to you. Even when she affirms that she is indeed your possession, you still want your Sub to remember it by heart.

That's why you need the All Yours Rubber Bondage Suit. This high-quality latex suit will make your Sub understand what you mean when you say you're a jealous guy. It covers her entire body—from her head down to her toes. Its long sleeves have built-in gloves, so her limbs are wrapped with glossy rubber material. The same goes for her feet. The legs of this suit connect seamlessly to a pair of socks, so her soles are covered, as well. The skin-tight textile clings to her curves, making your Sub's figure appear more voluptuous than ever.

This suit also comes with a black-out hood which only has perforations on her nostrils so your Sub will not have any trouble breathing. There's a long back zipper that runs from the back of the head down to the lower spine, which you can quickly pull down when playtime is over.

If you think you've seen and heard everything that this suit has to offer, you're wrong. Probably the most notable feature of this fetish suit is the rubber condom on the mouth and pussy. This way, you do not have to take off her outfit to satisfy yourself. The slot has a bright red hue which creates a lovely contrast against the primary color of the bodysuit.

This suit comes in three color variants: Black, Transparent, and Red. You have eight sizes to choose from, so make sure you get the one that looks best on your Sub.

If your lover says that her body is yours for the taking, she has to prove it. Order the All Yours Rubber Bondage Suit for her today. Hurry before stocks run out!
Specifications
| | |
| --- | --- |
| Color | Black, Transparent, Red |
| Material | Latex |
| Sizes | XXS, XS,S, M, L, XL, XXL, XXXL - Refer to the size chart below for the measurements |
| Recommended for | Women |
| Washing Tips and General Instructions | You can wash rubber garments on clean warm water. Avoid detergents and soaps. Always wipe away excess water with a soft towel and leave to dry flat or hang up to drip dry. Never tumble dry, dry clean or iron your garment. Do not use washing powder or bleach for washing. |
Sizing Guide