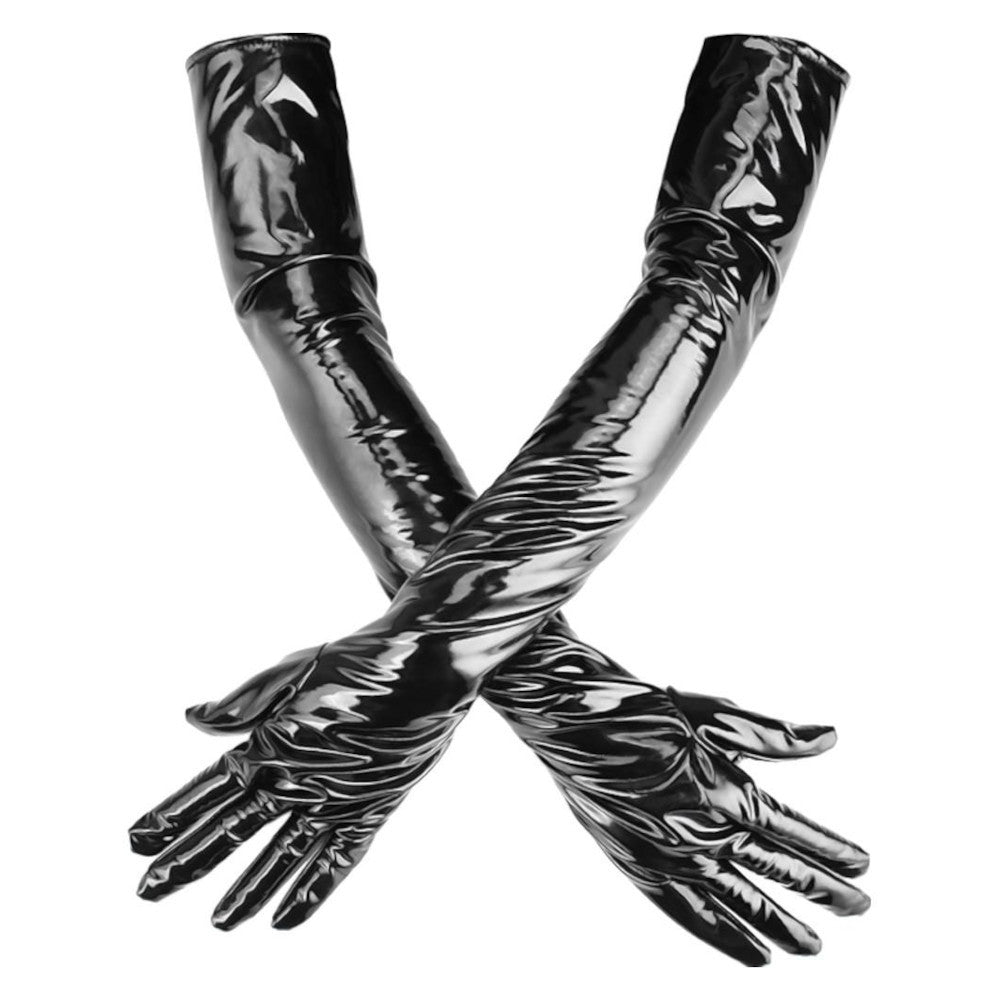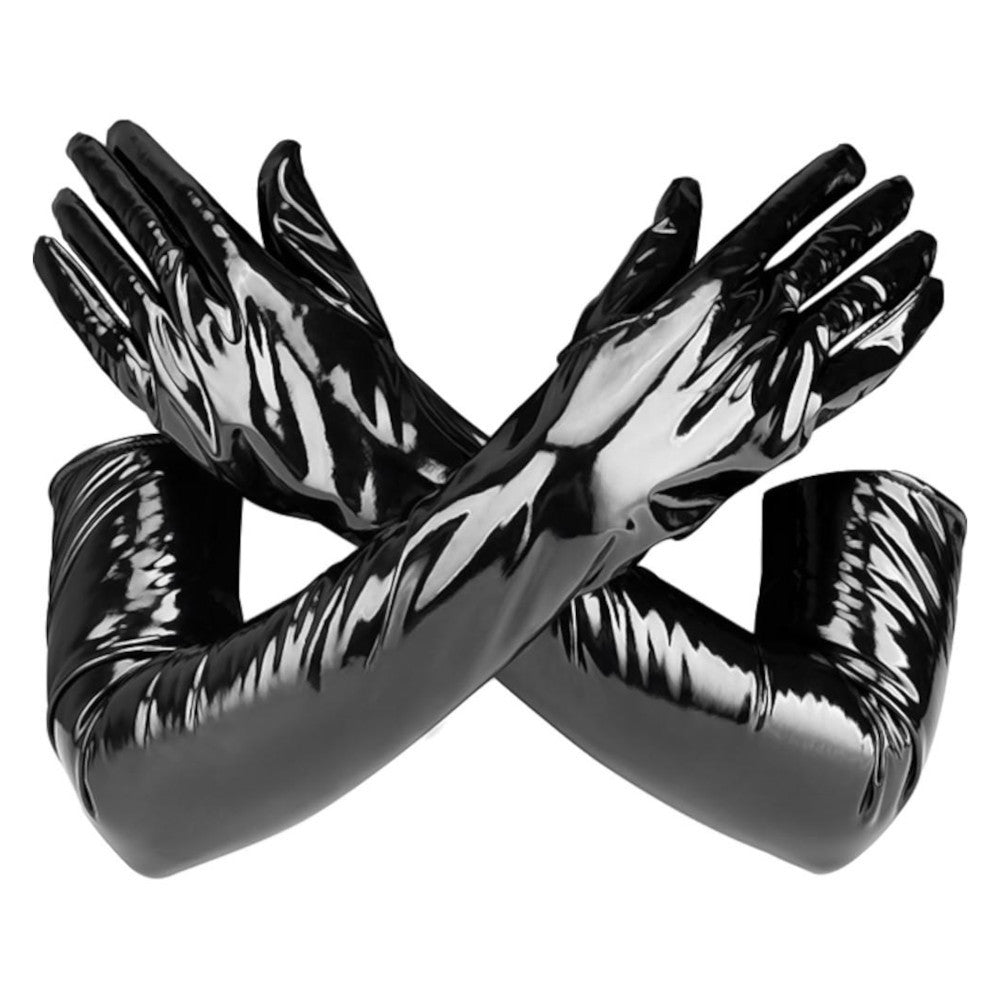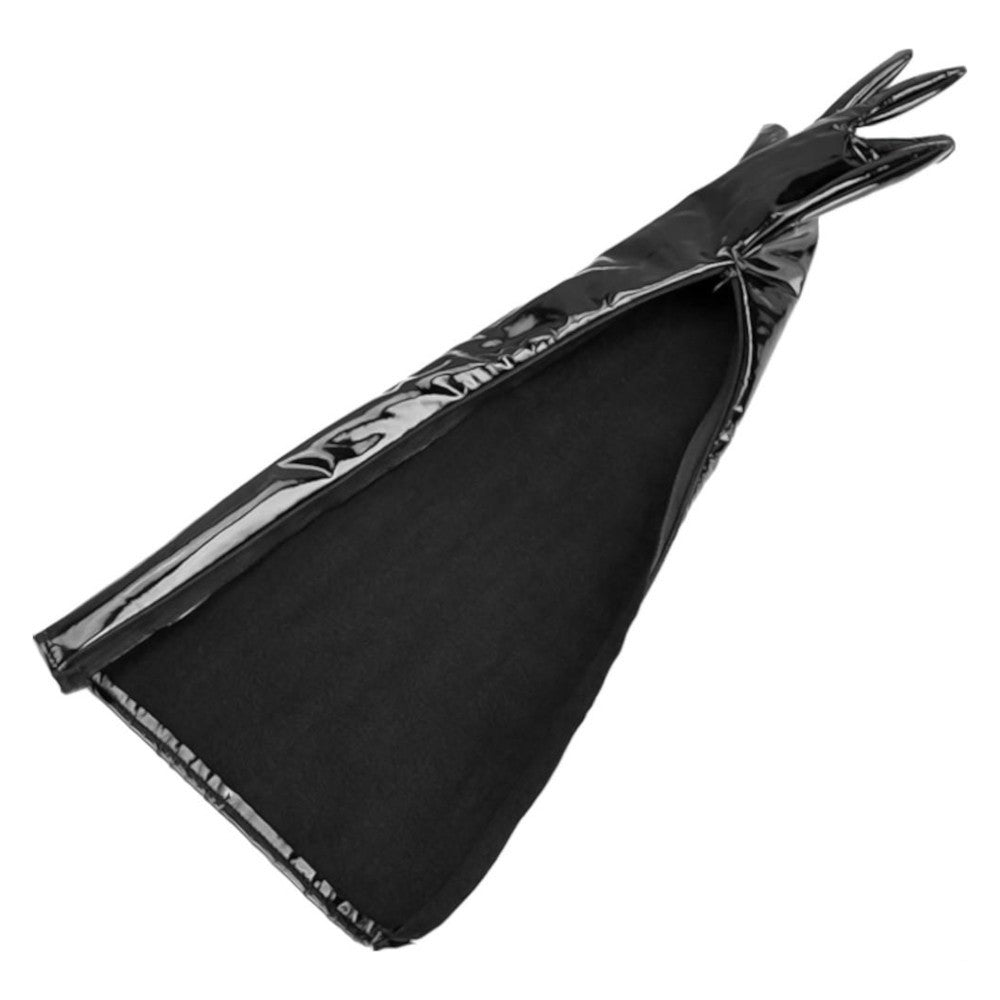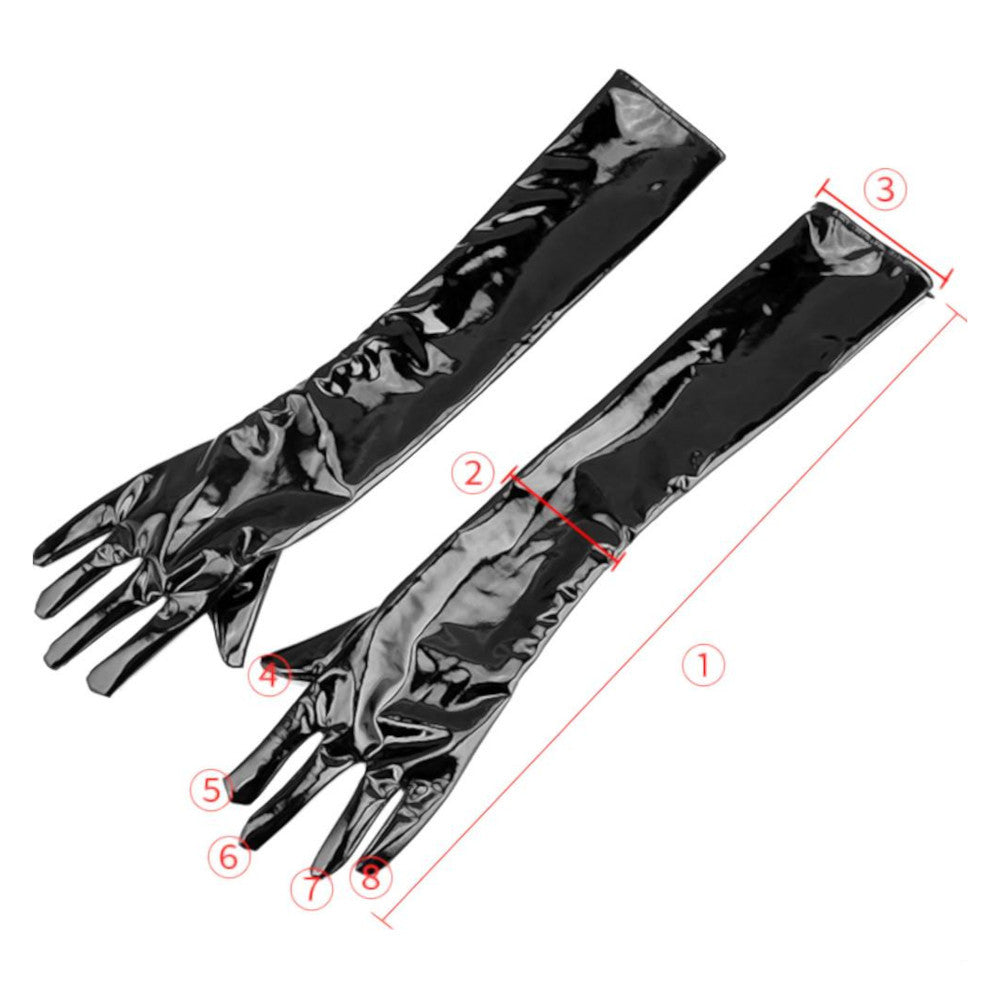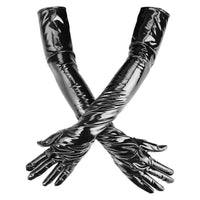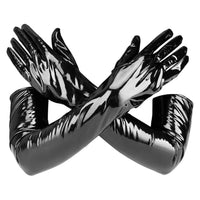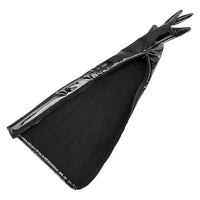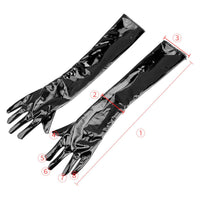 Centuries ago, slavery was a form of oppression. Slaves were overworked and starved. And they were treated as possessions, not as individuals who were free to speak their minds. No one wanted to be a slave at that time. As civilization progressed, many fought for human rights, freeing all slaves from their bondage.

Slavery is just a part of history now, or so we thought. Though we live in a modern era, people still want to be owned and enslaved, but not oppressed. Today, becoming a slave is voluntary and, in most cases, consensual for the sake of sexual pleasure. If you are aroused and sexually gratified when treated like a slave, put on the Black PVC Bondage Gloves. These are shiny gloves that will help you satisfy your master in the sexiest way possible.

They are more than 22 inches long; thus, they will extend up to your forearms. Wear your maiden dress with puffy sleeves because these gloves will look perfect with them. As you are a modern slave, do your chores lovingly. Mop the floor, clean the toilet, or do the dishes. There's nothing you can't do as long as you have these covering your hands and arms. These gloves aren't just a symbol of your bondage; they are designed to make your touch erotic and sensual.

These black long-tube gloves are made of PVC. They have this glossy shine that will delight you and your partner. Slide your fingers on your master's naked body to scintillate him. He'll beg you to hold his dick and pleasure him with your smooth, gloved hand. Lubricate it to make it sleek and slippery. He will be ecstatic the moment you use your magical hands on his dick.

With these seamless, sturdy gloves, you will be a gorgeous slave in the eyes. Put them on soon to turn every touch more sensual and more erotic. Buy now!
Specifications
Color/Type
Black
Material
PVC
Dimension
Length:
Full Length-22.83 inches (580 mm)
Thumb-2.36 inches (60 mm)
Index Finger-2.76 inches (70 mm)
Middle Finger-3.54 inches (90 mm)
Ring Finger-2.76 inches (70 mm)
Little Finger-2.36 inches (60 mm)
Circumference:
Wrist-7.09 inches (180 mm)
Arm-8.66 inches (220 mm)