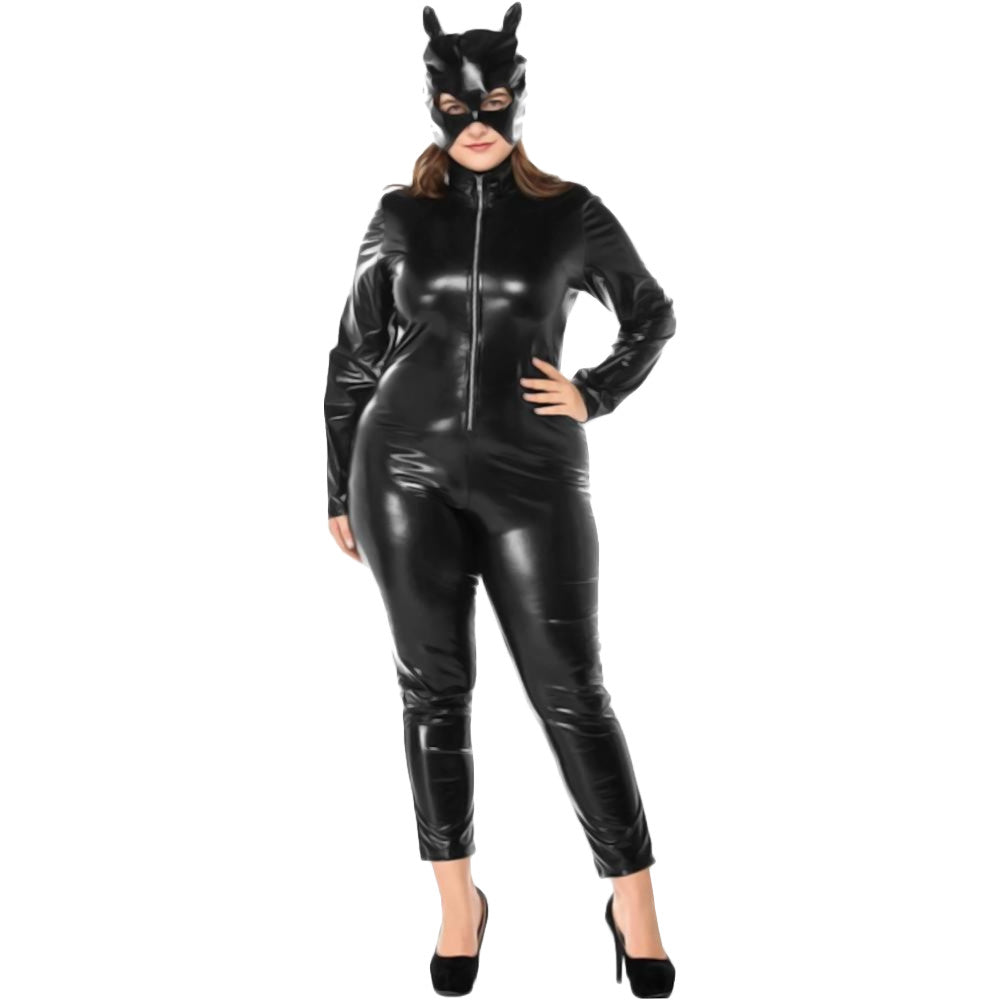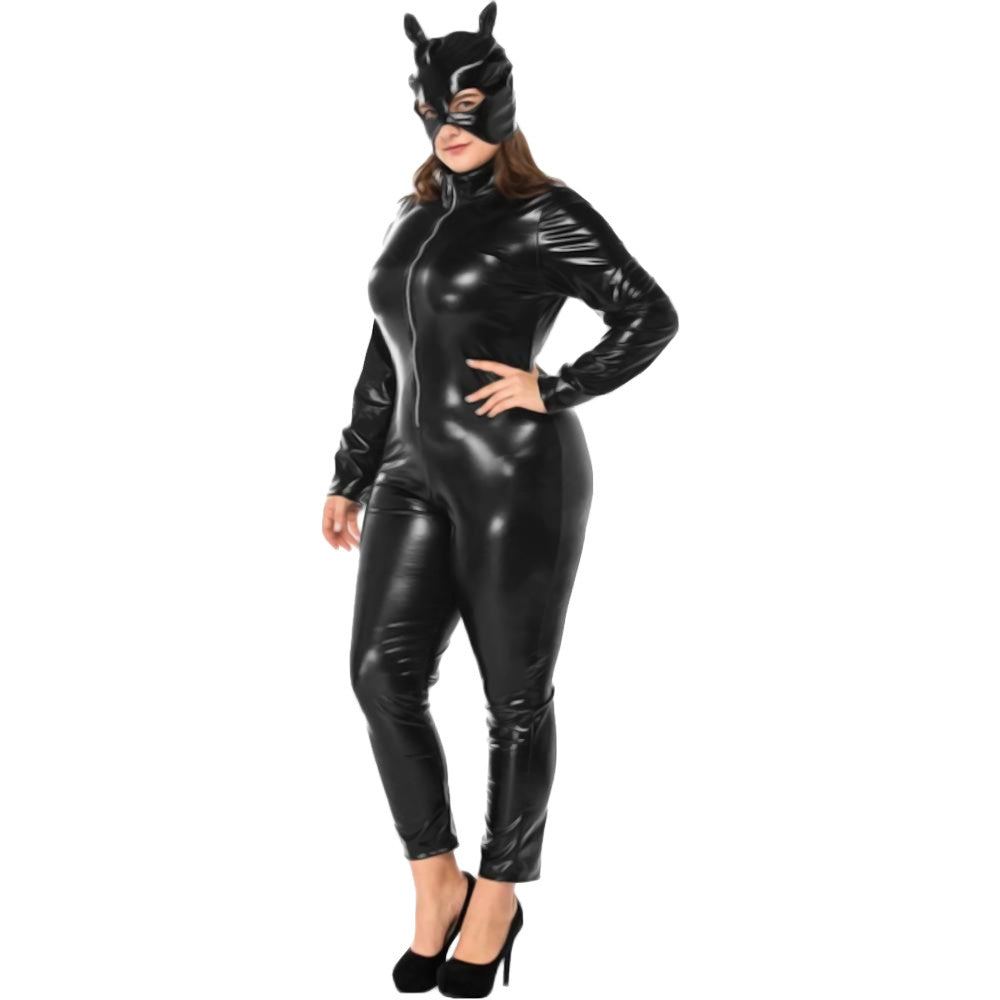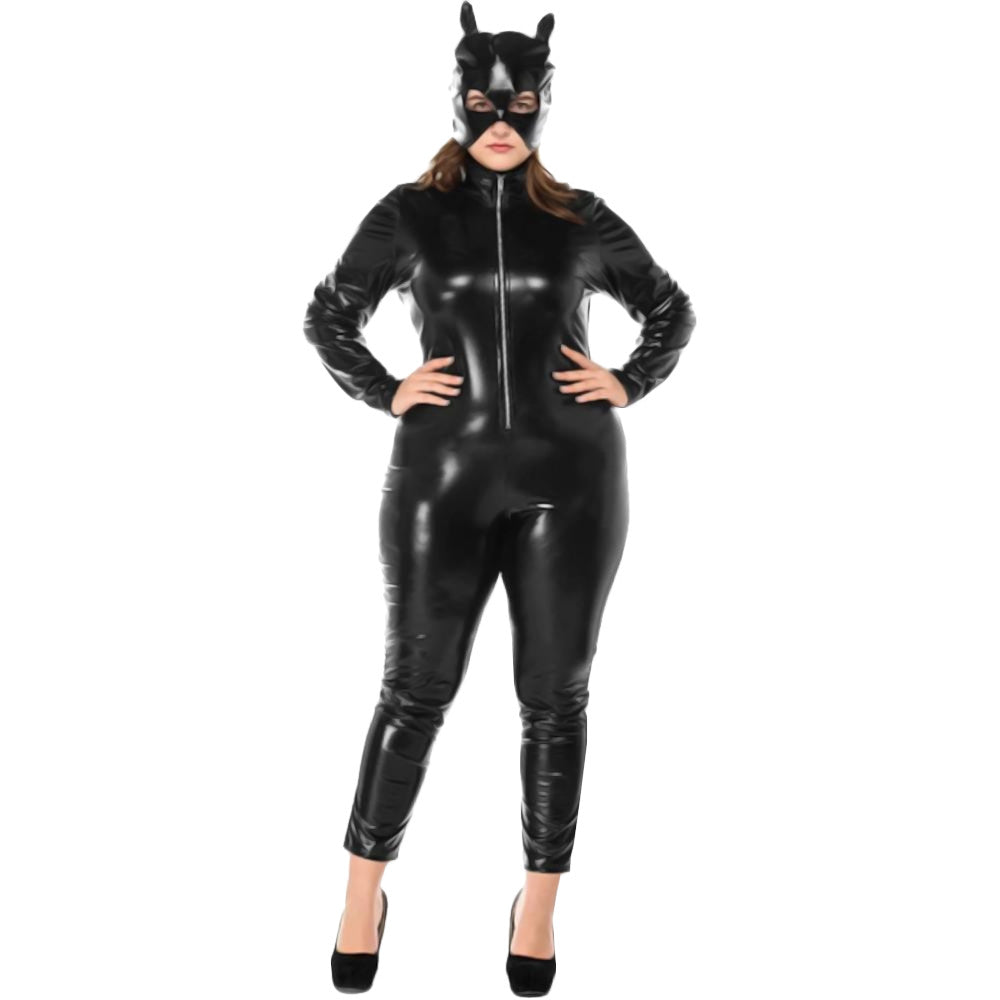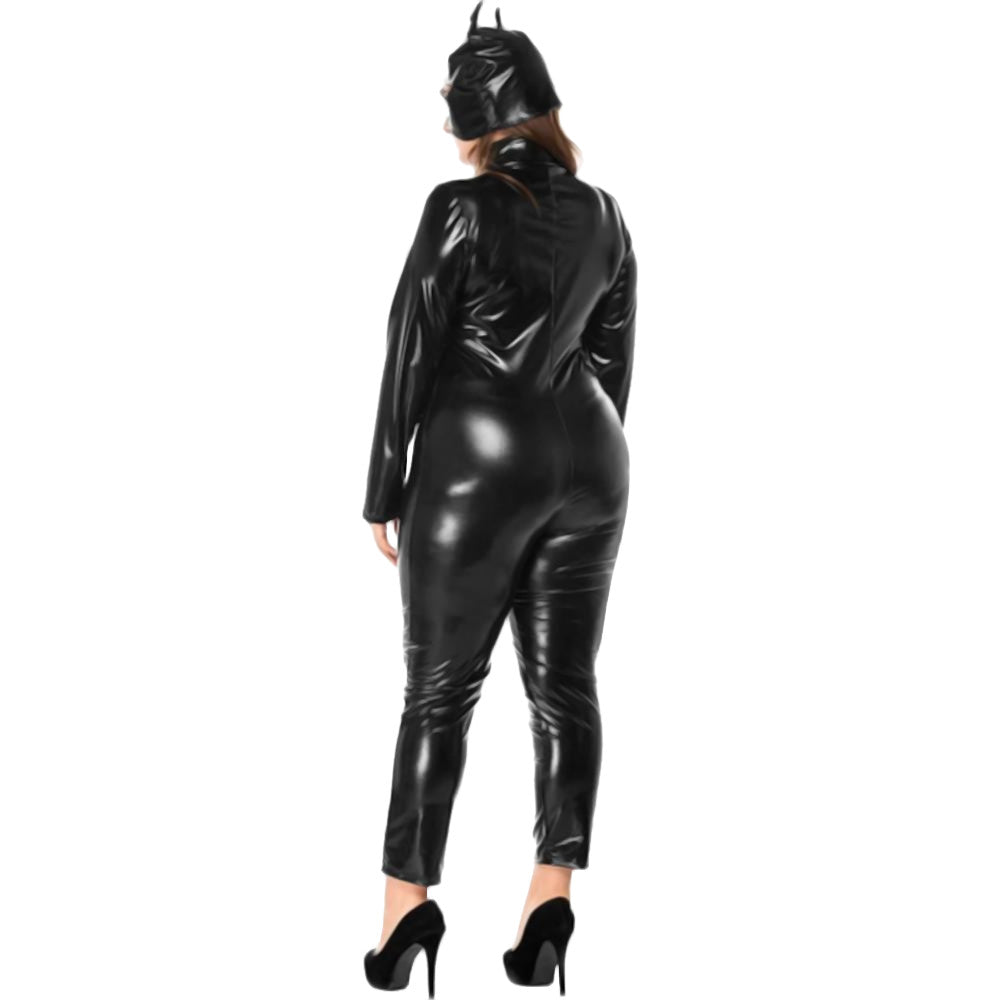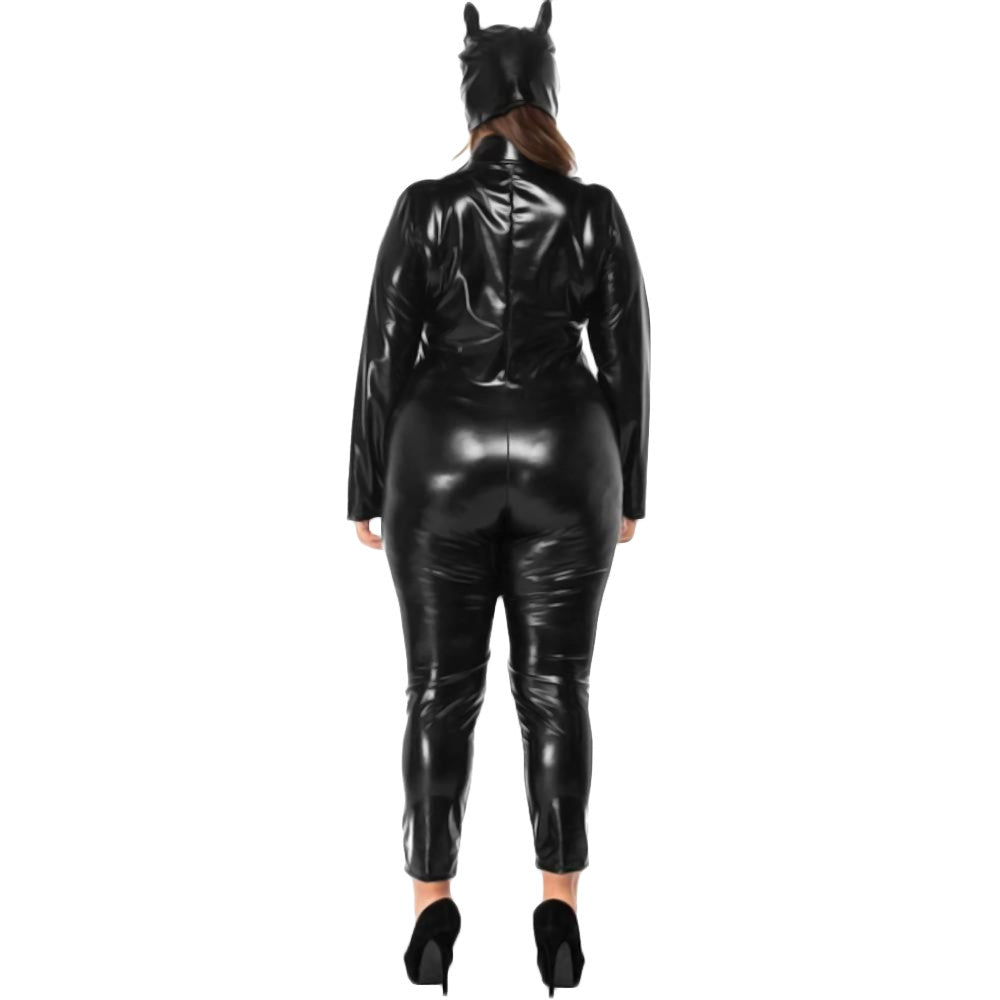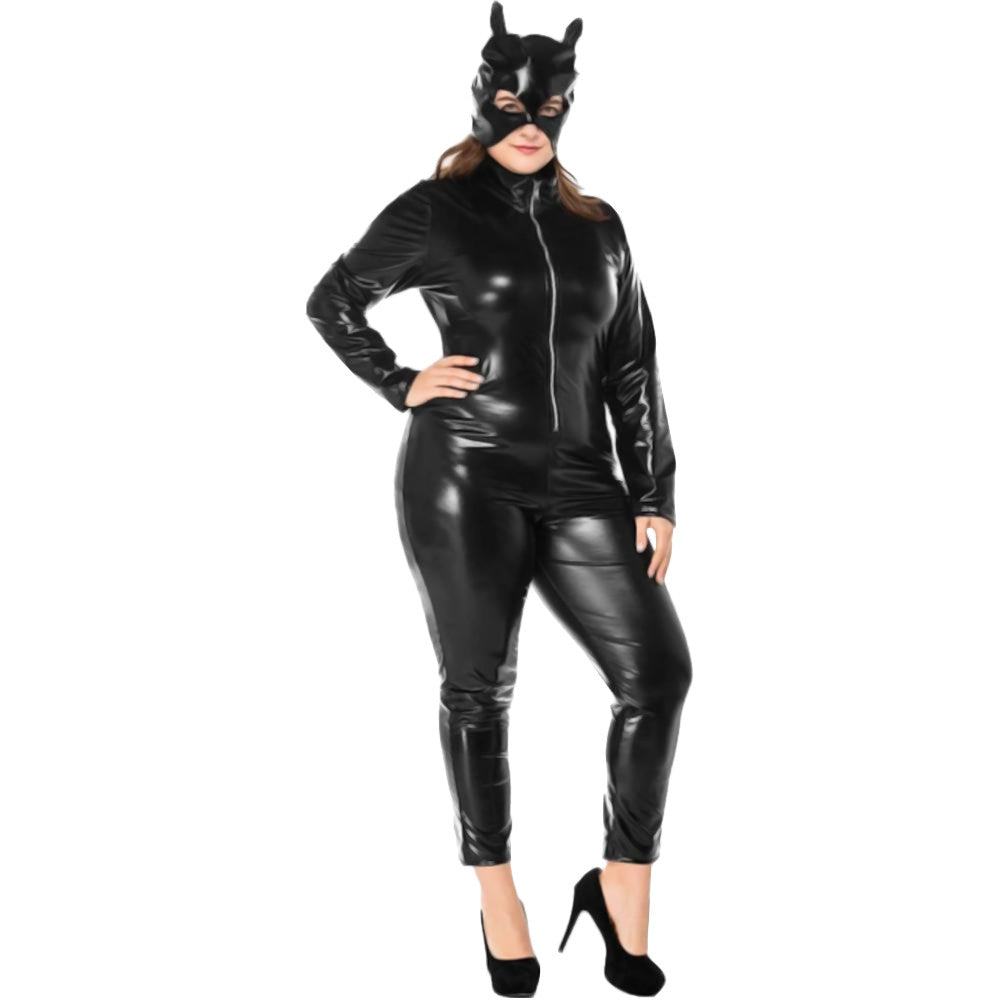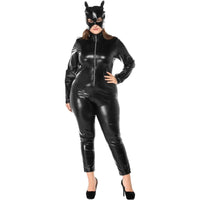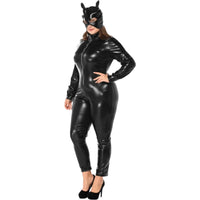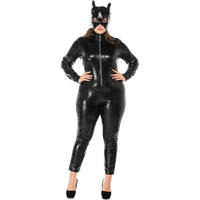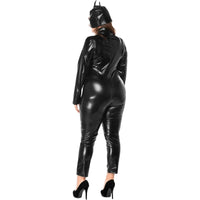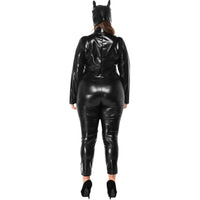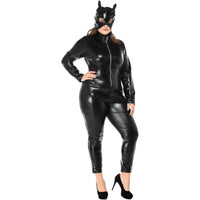 Beautiful Black Catwoman Bodysuit
You are thick, and you are proud of it. It's been a long time coming, but now that you have finally come to terms with how your body looks, it's time to show your new confidence to everyone.

You don't have to be scandalous to make a statement. Keeping it elegant and chic will make more impact, and the Beautiful Black Catwoman Bodysuit will fit you like a glove!

This piece is your all-around statement outfit. It's a stunning jumpsuit made from good quality PVC, a stretchable yet durable material that will give your curves the exposure they deserve. There is no need to be insecure about your belly area because this outfit has exceptional trimming capabilities. It will give your torso a lift making your waist look small for a cinched look! Moreover, this has a zipper that runs from the neck to the midsection. Show the abundance of your breast by opening this latch on the chest area. As this material will sit close to the skin, make sure you have your handy water-soluble lubricant for a more effortless glide when wearing the suit. Another tip is to grab the right size for you, nothing too tight or loose.

That's not even the best part because this whole ensemble comes with an alluring Catwoman mask for an extra diva vibe. Just add your whip and stiletto, and assume a badass persona.

You can't be a total Baddie when you can't make time to clean and maintain your costumes. Another thing to remember is to remove any sharp accessories when trying this on. A small tear on the surface will cause damage to this pretty get-up.

Thick and curvy, who cares? You love yourself, whatever your size may be. So make everyone know you have what it takes! Flaunt your hot bod with this stunning suit!

Specifications
| | |
| --- | --- |
| Color | Black |
| Fabric Type | PVC |
| Sizes | M, L, XL, XXL, XXXL Refer to the size chart below |
| Recommended for | Women |
| Washing Tips and General Instructions | Do not use bleach. Do not iron. Hand wash in warm water |
Sizing Guide