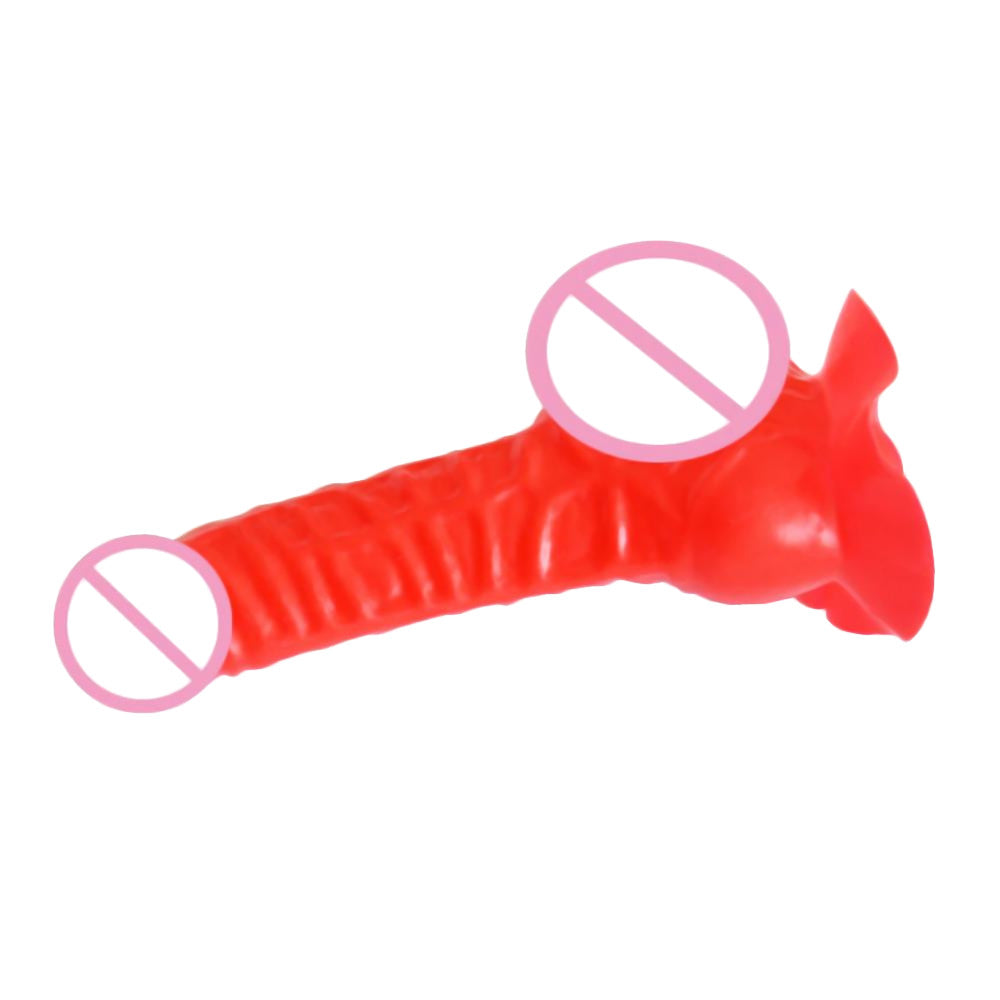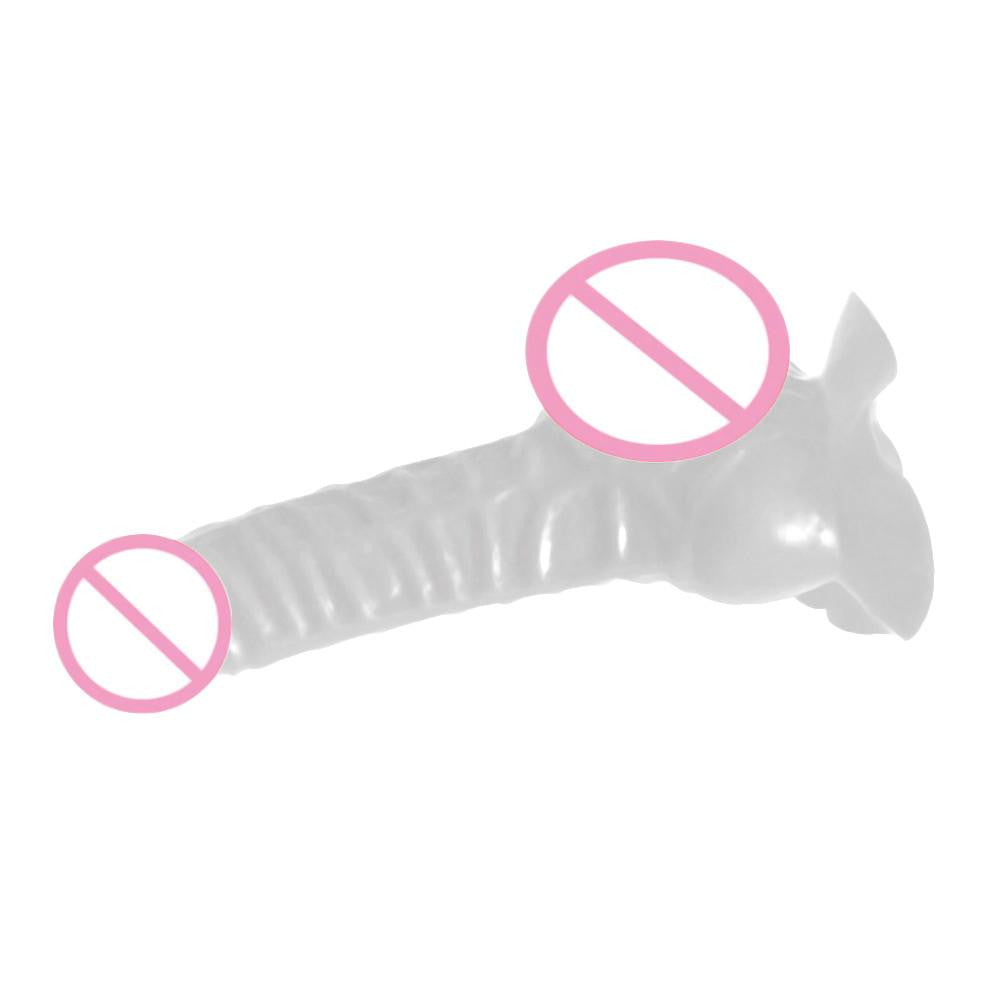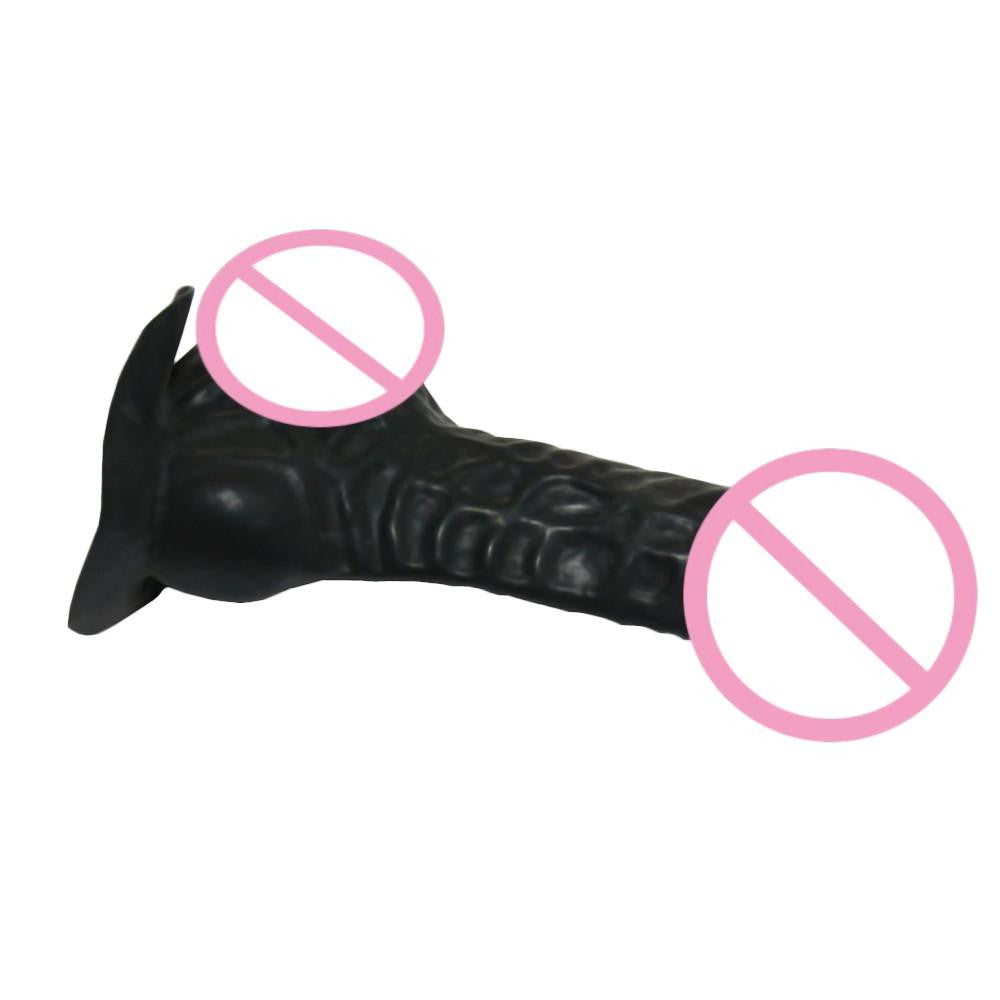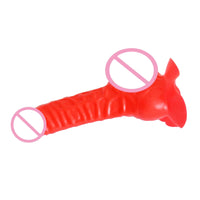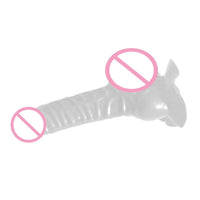 Big Boy Latex Penis Sheath
You know it; performance isn't enough to reach your partner's orgasmic pleasure because size also matters. And when you're looking for ways to turn your junior into a big boy, this penis sleeve is the answer to your needs. The Big Boy Latex Penis Sheath will add a few inches to your mojo for added thrusty fun.

But the fun doesn't stop there because this dick sleeve looks just like the real deal. It has a knobby head that targets all her hot spots. On the other hand, the veiny shaft delivers a stimulating massage while you go in and out of the lady hole. Meanwhile, the balls do not only cover your scrotum, but they also prevent the sheath from getting swallowed completely by your lover's pussy. Then there's a hole underneath the sleeve where you can slip your junior in it.

But before doing so, be sure to lubricate your manhood and sheath well. Apply a generous amount of water-based or silicone-based lube on your cock for that effortless wear. Once it's on, apply more lube all over its surface for that effortless glide.

And when the party is over, you need to clean it thoroughly to remove all human secretion and bacteria that could house on its surface. Handwash the sheath with just warm water. Rub it gently since latex—which is the material used in making this product—is pretty delicate. Wipe off excess moisture with a soft towel and lay it flat to dry. Dust it off with talc powder or cornstarch and keep it in a cool, dry place.

The Big Boy Latex Penis Sheath is available in three colors: black, red, and transparent. Pick a shade that represents your hue for passion, and add it to your cart! Worried about your naughty little secret getting revealed? Don't be! You'll get this product in a safe and discreet package.
Specifications
Color/Type
Black, Red, Clear
Material
Latex
Dimension
Length:
Full Length - 7.09 inches (18 cm)
Insertable Length - 4.72 inches (12 cm)
Width/Diameter:
Shaft - 1.3 inches (3.3 cm)
Hole – 1.89 inches (4.8 cm)