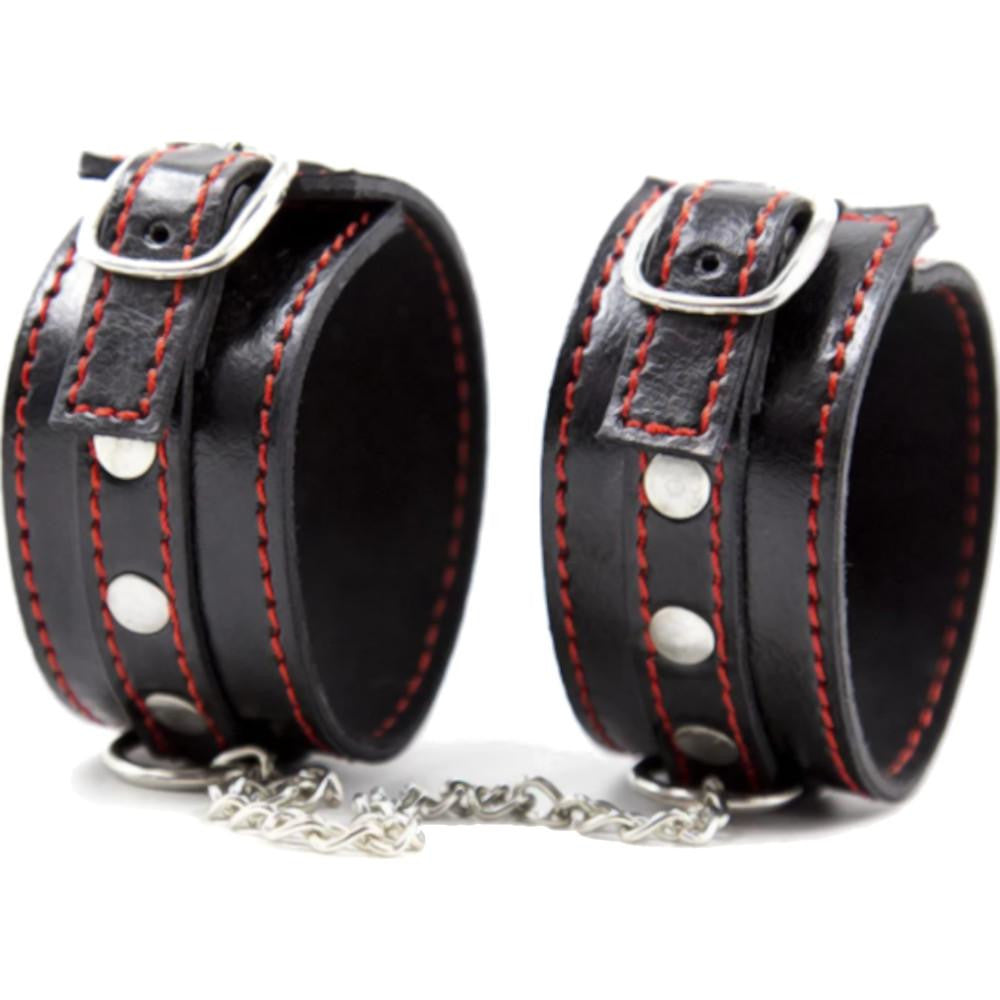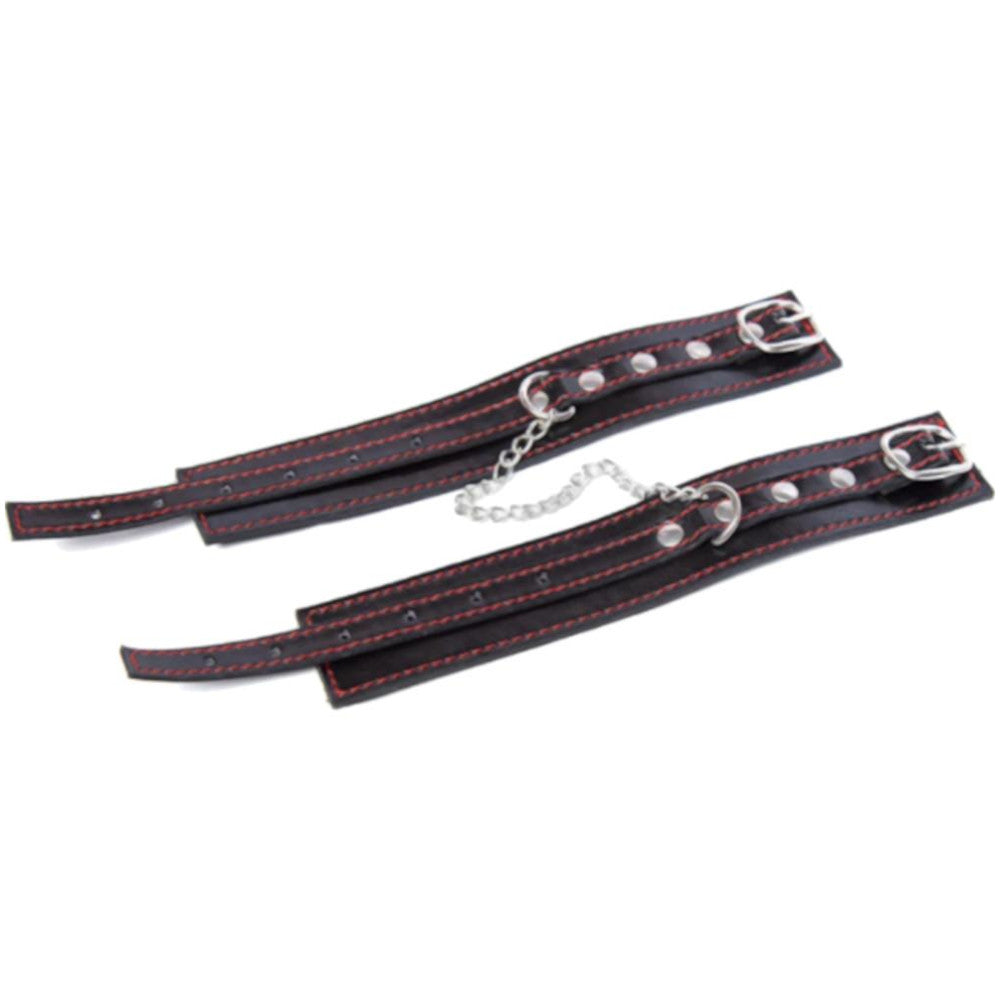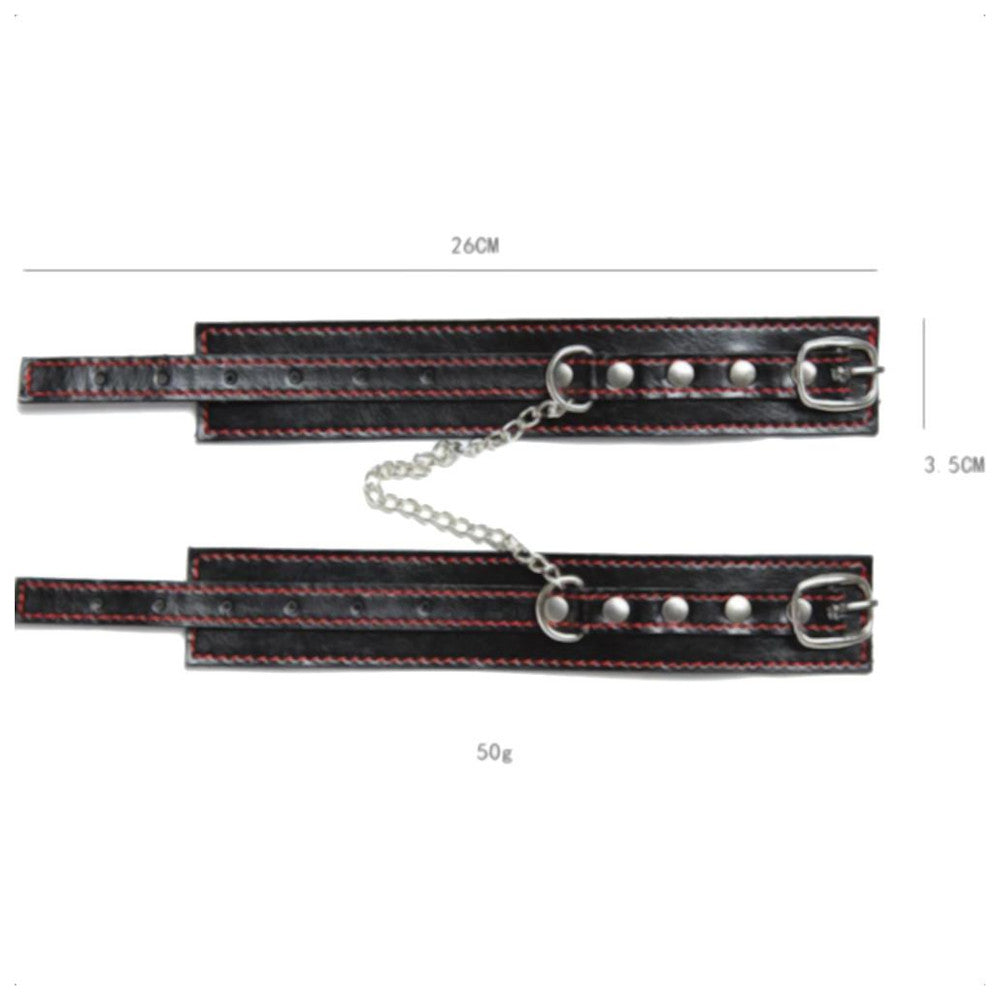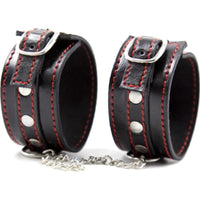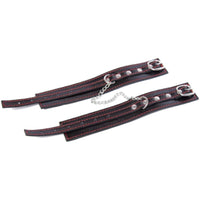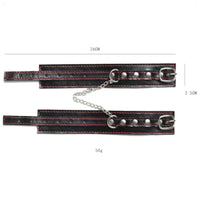 Red Trimmed Black Bondage Cuffs
You want it nasty. That's why you have a whole drawer devoted to whips, chains, and stockades. Sadly, you can't bring all of your bondage stuff whenever you and your partner travel because you always pack light. Are you going to let this predicament stop you from having a steamy BDSM-powered night with your lover? Of course not. The Red Trimmed Black Bondage Cuffs have got you covered!

Your new favorite bondage companion is made of high-quality faux leather—a low-cost alternative to genuine leather. It's a highly versatile material that requires very little maintenance. Contrary to other beliefs, faux leather is stain and UV-resistant. It's a popular choice in the fashion industry because it is more affordable and easier to work with, and it can be seamlessly stitched.

These cuffs are sewn with heavy-duty threads to ensure durability. It looks polished in black, with red trimmings for that rebel vibe. This accessory is also fully adjustable for reliable restraint; all you have to do is move the buckles through the holes for that tailored fit. Attached to the D-rings are thick chains which connect the cuffs, so you're sure that your partner will not be able to move freely. You can also use these cuffs with different bondage devices like spreader bars and hogtie restraints.

This naughty accessory is so handy that you no longer need to bring in your entire BDSM setup just to have a kinky fix. All you have to do is slip on this pair of handcuffs, bind her wrists together, and drown in erotic ecstasy! Cleaning them requires less hassle, too. You only need warm water and mild soap, and you're good to go.

With the Red Trimmed Black Bondage Cuffs, there is no excuse not to have rough sex. Bid farewell to vanilla loving and buy these cuffs today!
Specifications
| | |
| --- | --- |
| Color/Type | Black with Red trimmings |
| Material | Faux Leather |
| Dimension | Length: 10.24 inches |
| | Width/Diameter: 1.38 inches |