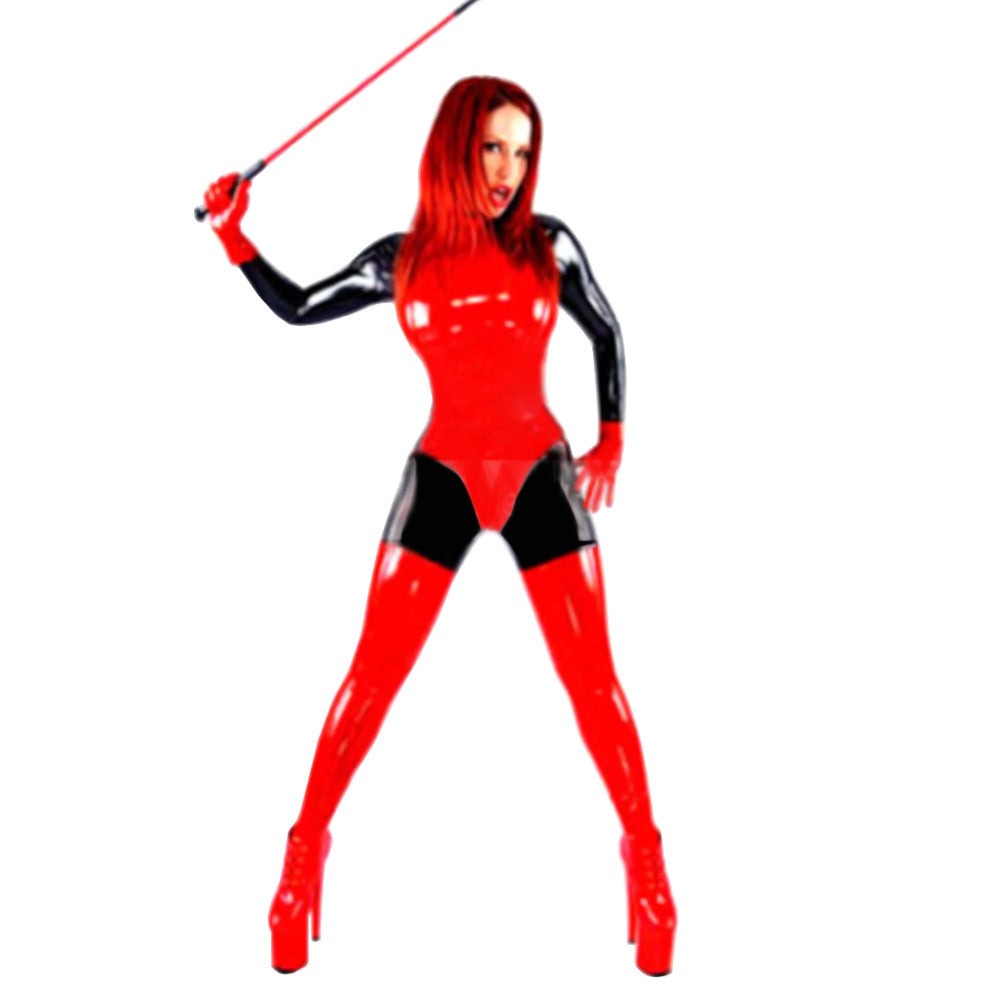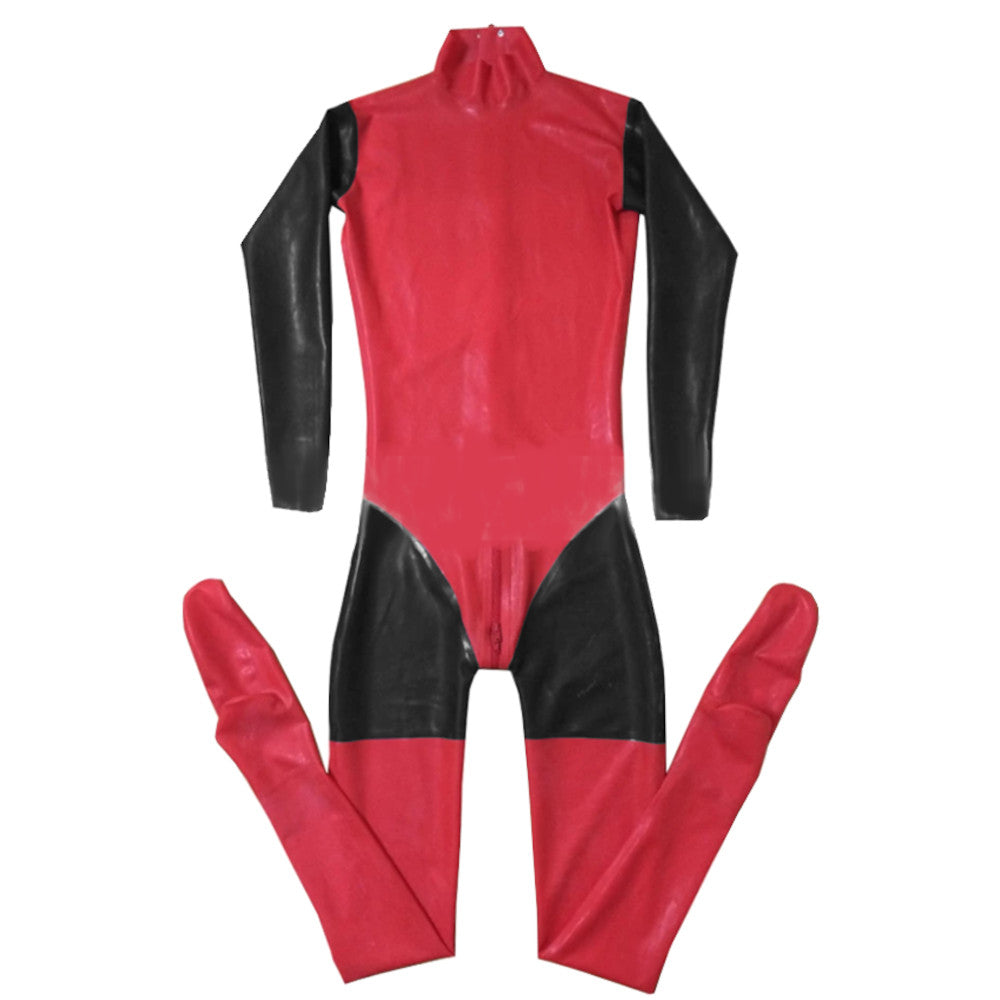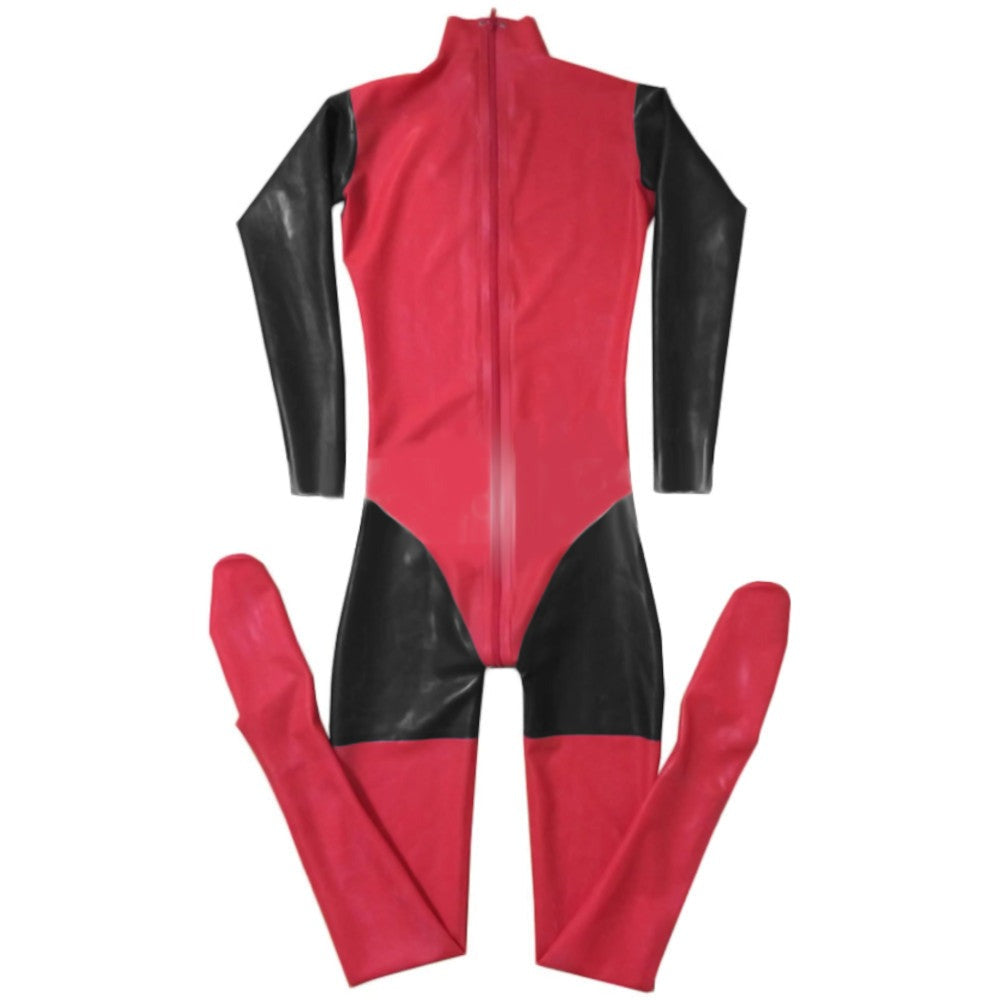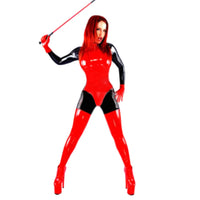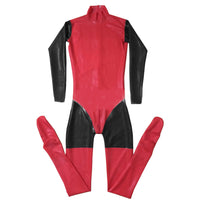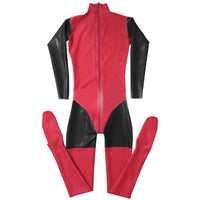 Devious Latex Dominatrix Costume
When your man chose you over his other suitors, he thought you were this demure, prim, and proper damsel who's innocent to worldly things. Then it came—your first night. That was the time you showed the real you. Behind your shy-type aura and tame face lies a devious dominatrix.

Who could blame you if it's your frustration and fantasy to rule over your man? It's pleasurable, isn't it? Well, here's the Devious dominatrix Costume for such a wild woman as you.

It's a suit that uses pure latex, so be sure that you're not allergic to it before getting one. It's elastic, stretchy, and durable. Whatever size you may have, we got you, for sure. It's available in various sizes, small to double extra-large, dimensions of which are on the table below. It comes in a shiny and glossy combination of black and red, which will make you look like a feared domina. Pair it with your whips and chains, and your man will, without a doubt, submit to your every command.

Wear it with ease like a pro by applying talc powder onto your skin beforehand. Jump in the suit and zip it at the back to fully cover your body. If you want, you can also match it with a BDSM mask to enhance the overall look. Prepare for some roleplay where you will act as the dominant one punishing your pathetic slave. Show him you rule over the relationship. Whip him, spank him, discipline him such that he will follow all your orders. End the play with sweet vanilla sex until you both reach your climaxes. Of course, do not forget to tidy up this costume after. See the below box to be guided with the general cleaning and maintenance techniques for this gear.

Show your man who's the boss. Zest up your ordinary sex by having an intense roleplay using the Devious dominatrix Costume. Grab this foxy piece now!
Specifications
Color
Black and Red
Material
Latex
Sizes
S, M, L, XL, XXL: Refer to the size chart below for the measurements
Recommended for
Women
Washing Tips and General Instructions
Hand wash only.
Do not iron.
Do not use chlorine-based solution.
Use latex-friendly cleaner.
Sizing Guide