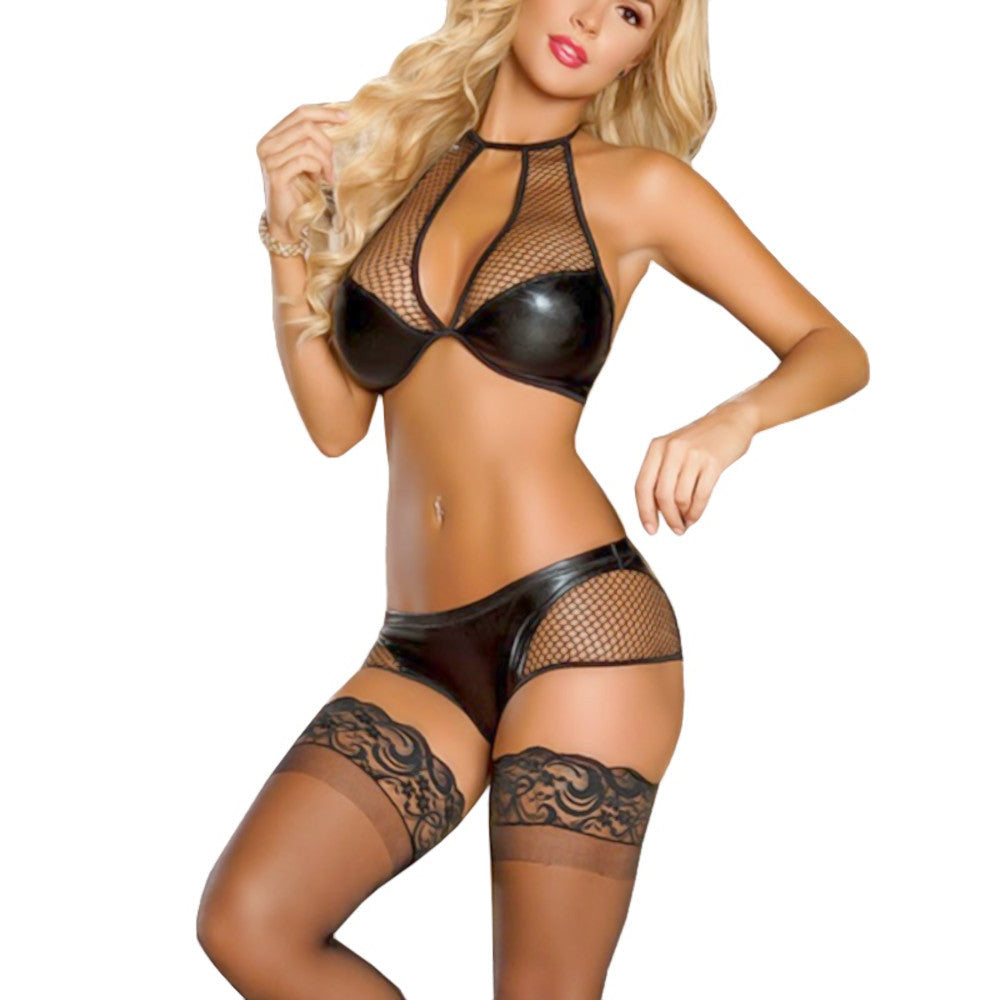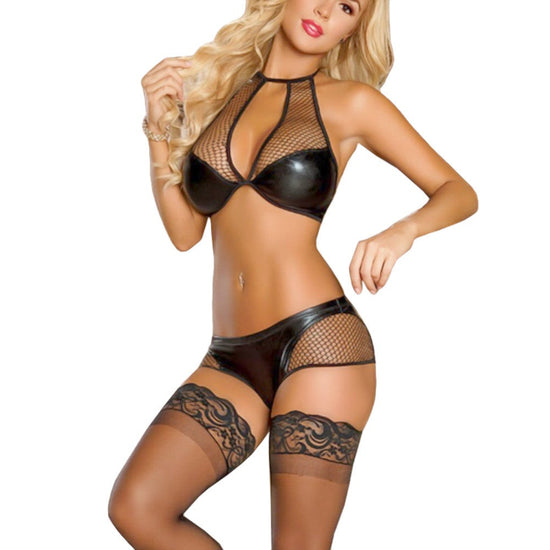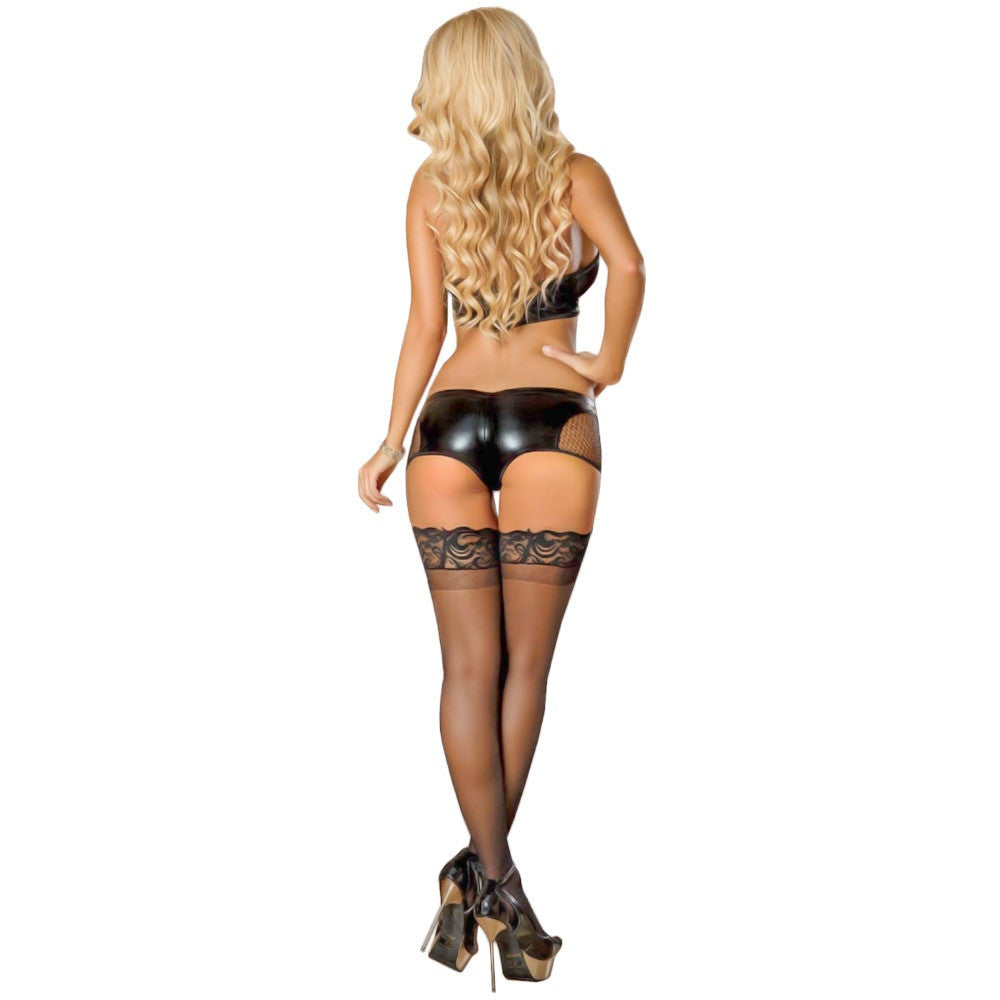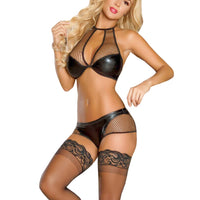 Graceful Goddess Shiny Lingerie
It's been a few nights since you made love. Your guy seems more interested in a bottle of beer and his favorite show on TV. You tried to seduce him by putting on a robe and nothing more. You stood between him and his tube and slowly took off the only thing that covers your body the sexiest way you could. But instead of making him drool, he told you to step aside because he just missed the best part. Ouch!

Never again will you let him treat you second to TV! And if you want to make sure about that, put on the Graceful Goddess Shiny Lingerie! This two-piece underclothing will surely make you look so stunning that your guy will have an instant erection. But, hey, don't easily give in to what he wants because you become a goddess once you put these sexy pieces on! He'll worship you, so whip his ass to get even with the way he treated you. You are one unforgiving goddess who doesn't forget.

This flattering babydoll lingerie will highlight your curves and emphasize the sexy features of your body. Both the brassiere and the panty have mesh parts not only for aesthetics but to make your partner even wilder! What's more, it's in black, the sexiest color any lingerie can have. Put them on with or without black lacy or mesh stockings, and don't forget to put on your slutty high-heeled shoes to make you look regal and arresting. With this lingerie, you will strut that ass with more confidence!

Steal the show and kill the competition by rocking this pair of underwear! Its shiny fabric will grab interest. Both pieces are made of spandex and polyester, so they are stretchy for comfort but tight enough to show off your sexy figure.

Check the size if it's for you. If it does, buy now!
Specifications
Color
Black
Material
Polyester
Spandex
Sizes
One size only
Bust: 31-36 inches
Waist: 25-26 inches
Hip: 34- inches
Recommended for
Women
Washing Tips and General Instructions
Not suitable for machine wash, Do not iron, Do not bleach, Let it air dry