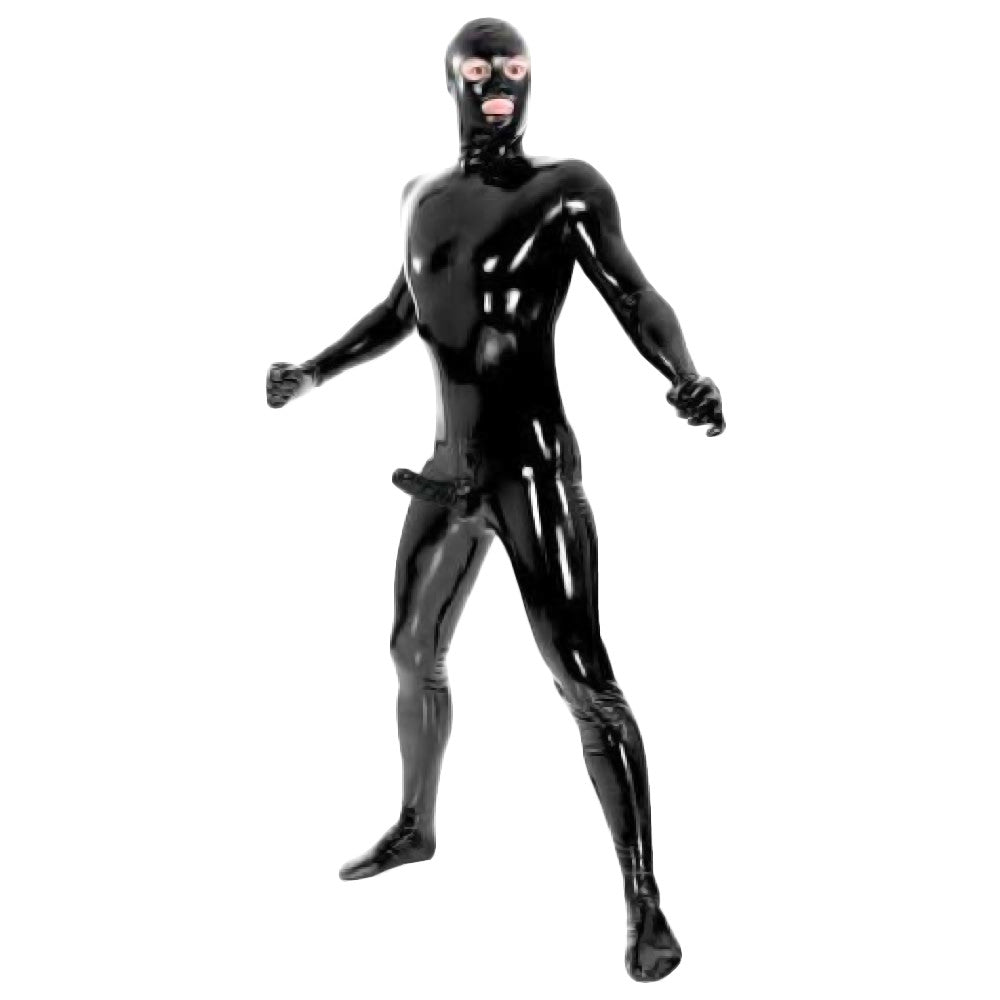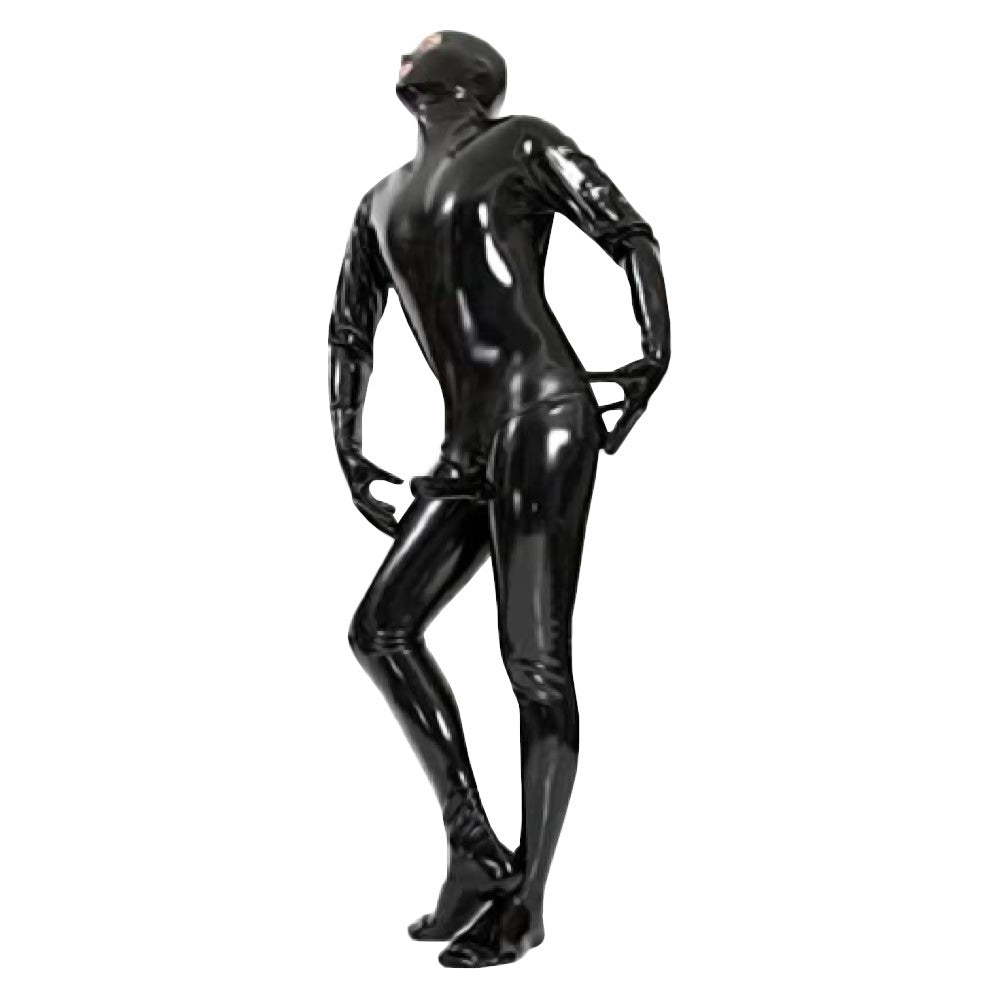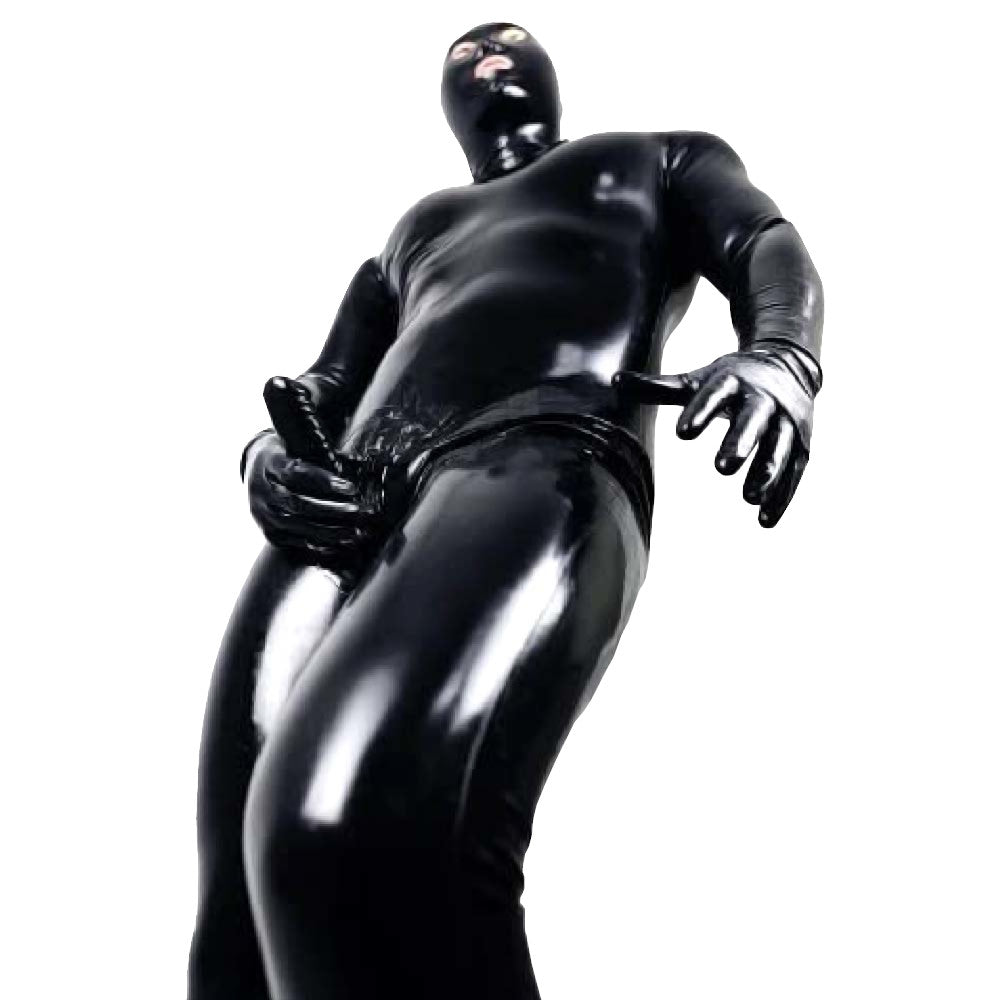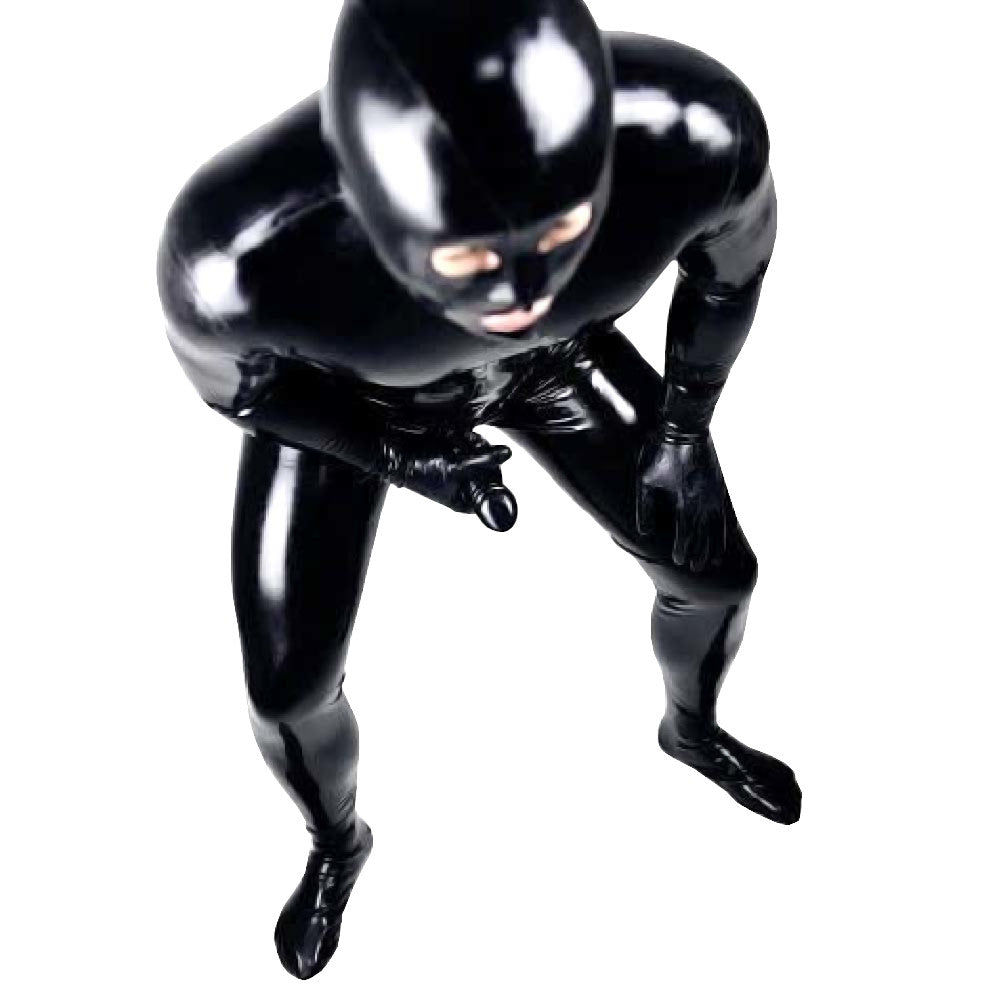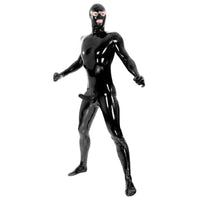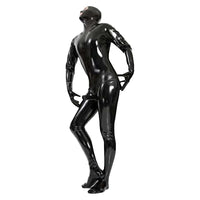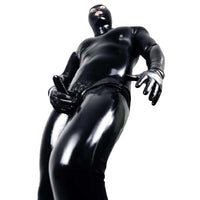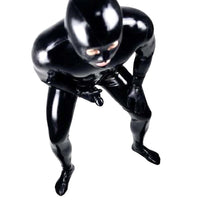 You love getting humiliated. Collars, cock cages, and cuffs—you've tried them all. But you want something different now, something that involves restraining your entire body this time. You're not a fan of chains, and neither of jails. Perhaps the Glossy PVC Gimp Suit will make you feel better? It doesn't work on just a part of your body. It covers your mortal entirety, from head to toe—literally!

Encase your body with PVC cloth and experience getting deprived of your body movements. From the tip of your hair down to your toenails, this suit will cover it all for you. But don't worry about not getting some fresh air at all. Its headcover has holes in the eyes and the mouth to still allow you to see and breathe through, somehow. It also has a zipper on the nape that extends up to the lower back. This zipper serves as the "door" to allow the wearer to get restrained inside the suit.

Erection is inevitable when you're getting turned on as your master or sadist punishes you. And as it's too tight to wear, your cock also has room and space in case it gets a hard-on. It has a specified slot for the cock and balls to give them their respective place in the suit. All you need to think about is your body built. Whether you're a twink, a muscled man, a bear-type, you can find the best fit for you as it is available in medium to XXL sizes. For reference, check out the table for measurement ranges.

Wear it the way you wear your ordinary jumpsuit. Except for this time, it's so skin-tight. Apply extra-fine talc powder to your body to smoothen the insertion of your limbs in its sleeves. After use, make sure to clean it with lukewarm water and a latex-friendly cleaning agent. Air-dry it and never iron it. It will straighten its creases again once stretched after wearing.

Gasp for air and experience a different kind of BDSM play using the Glossy PVC Gimp Suit. Get this now! We promise discreet shipping of your orders!
Specifications
Color
Black
Material
PVC
Sizes
M, L, XL, XXL - Refer to the size chart below for the measurements
Recommended for
Men
Washing Tips and General Instructions
Hand wash
Machine wash
Set the dryer at the right temperature
Do not iron.
Sizing Guide