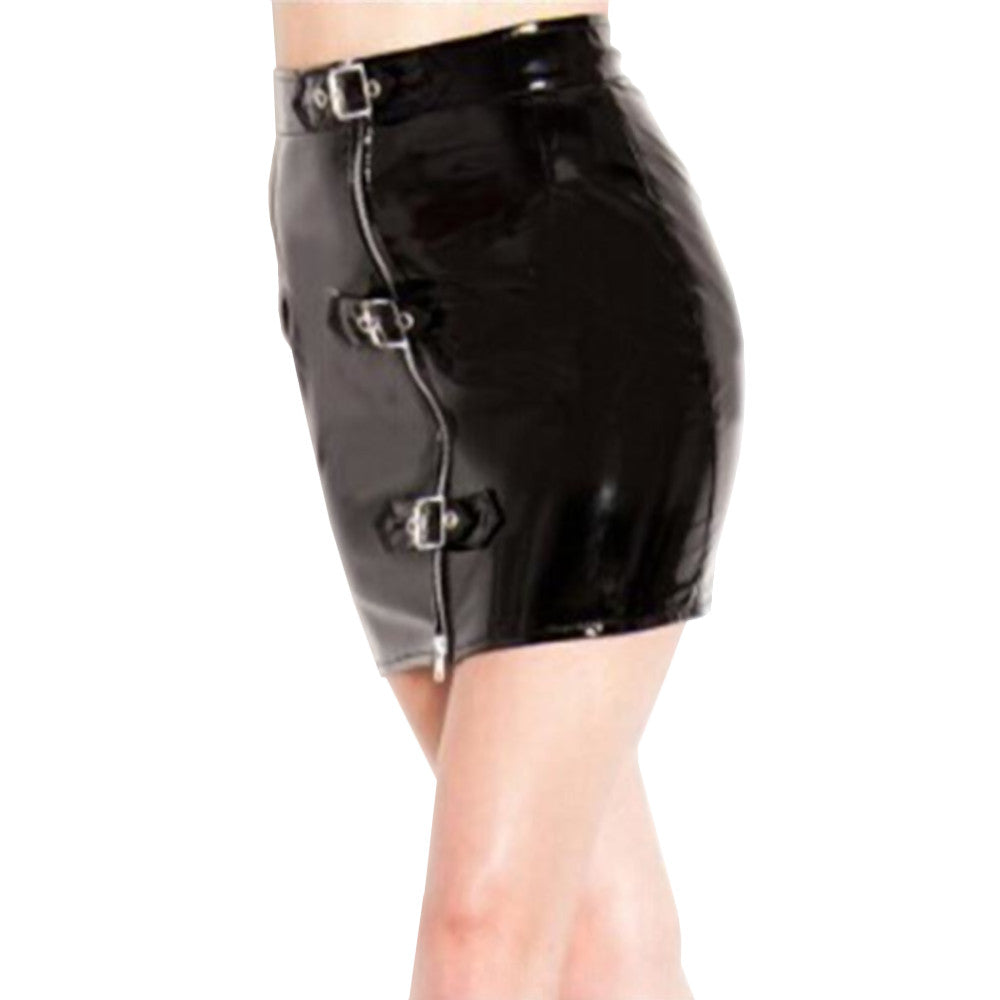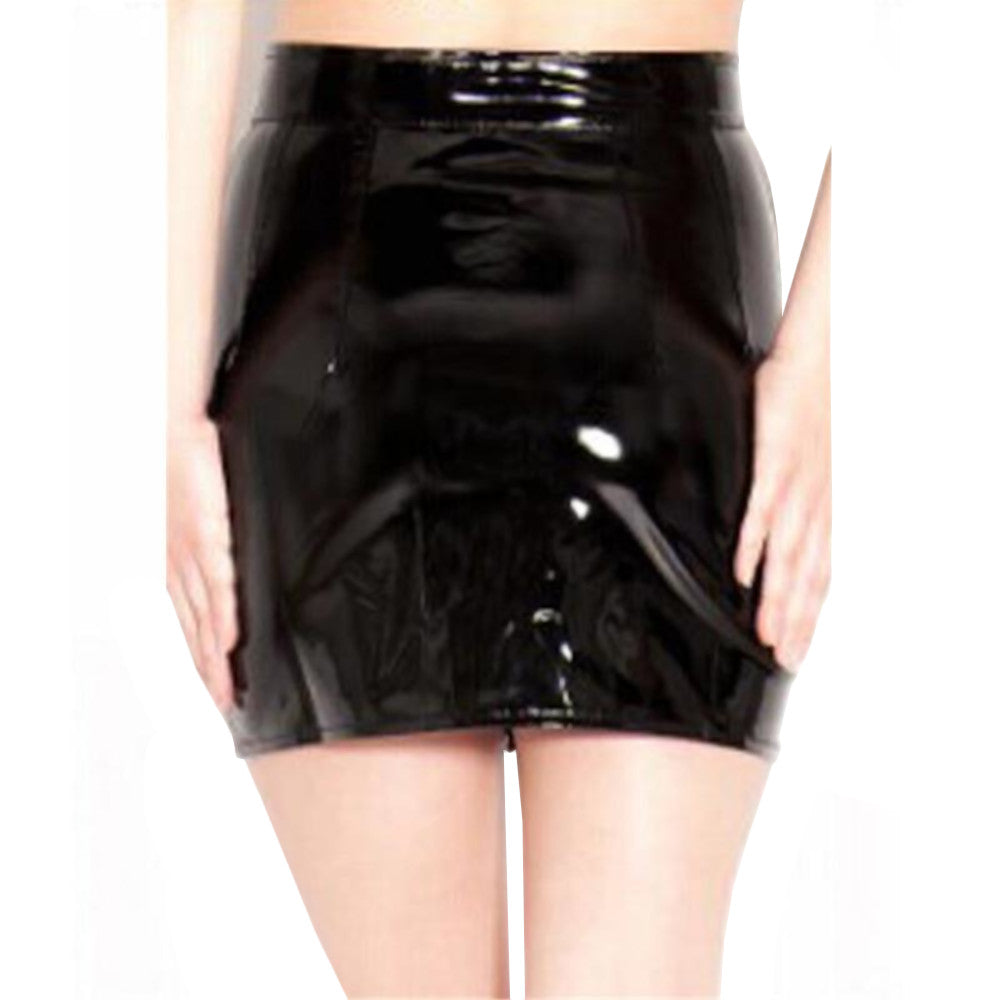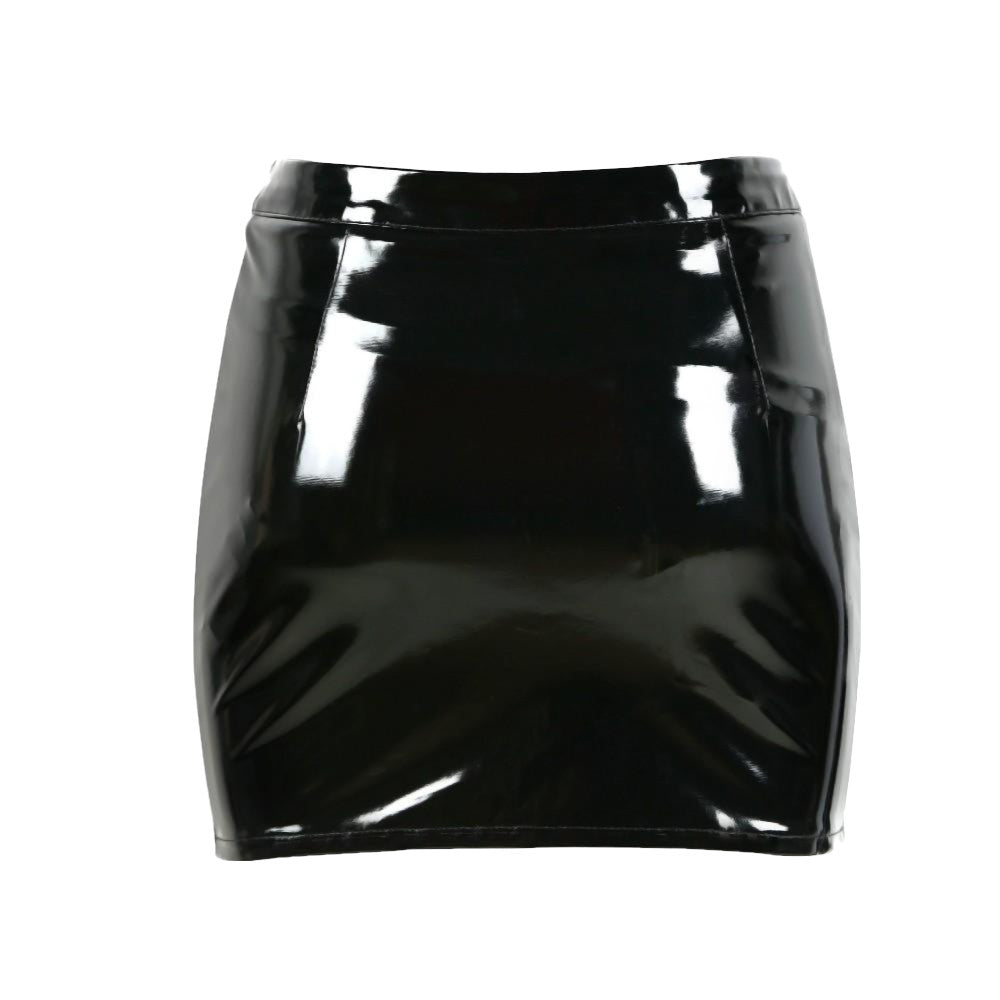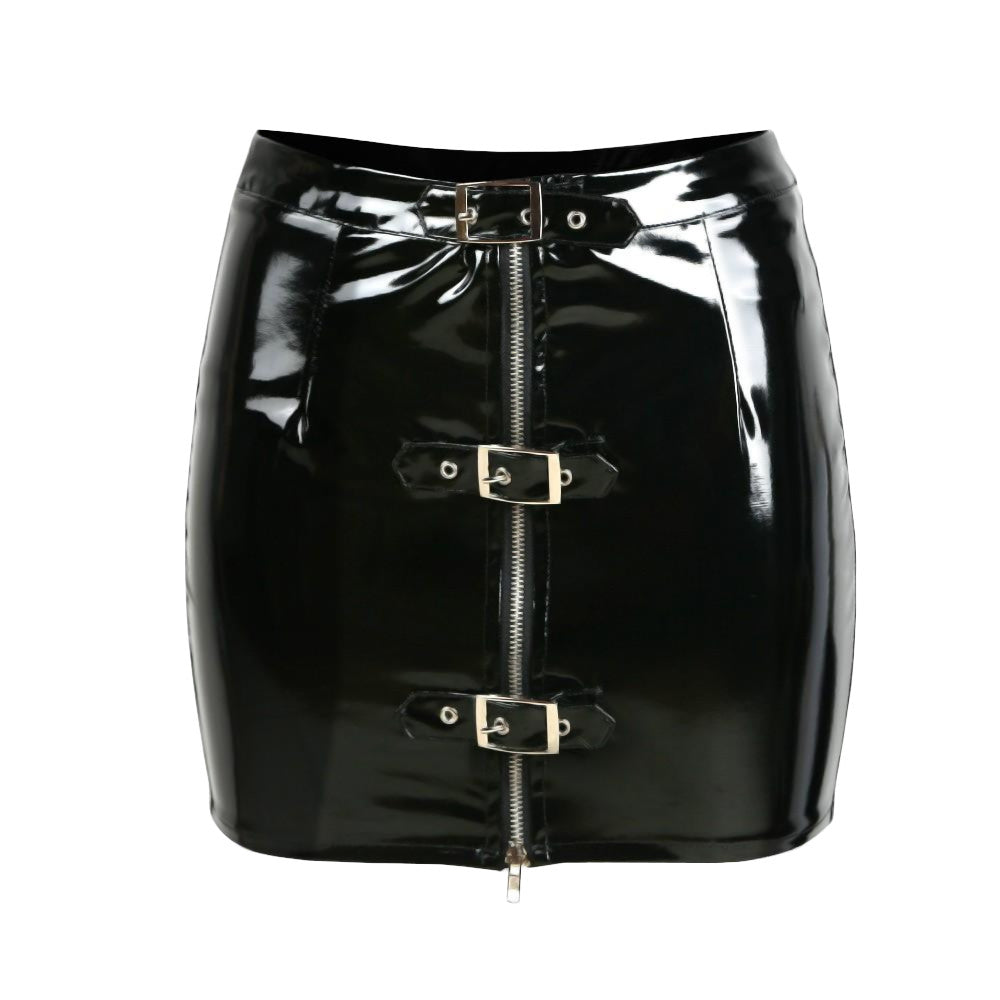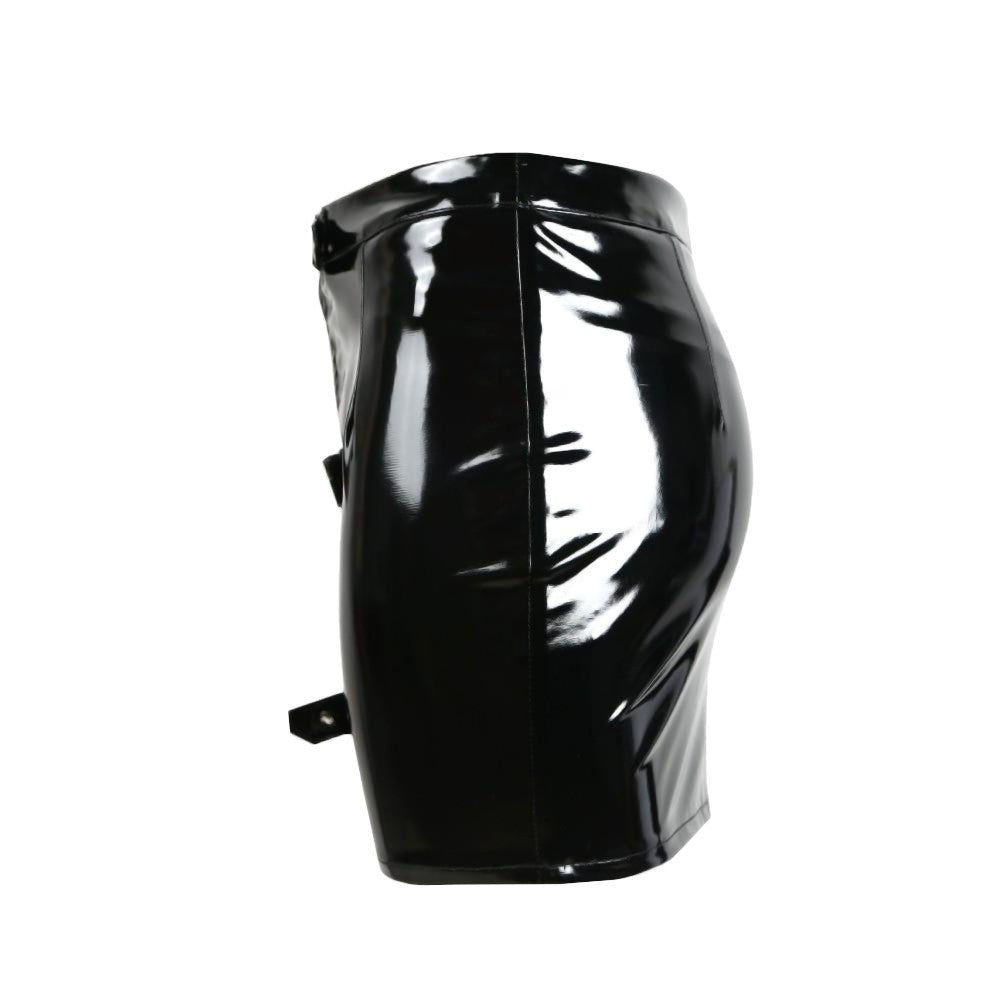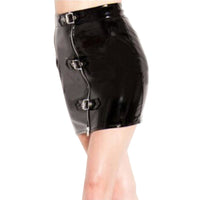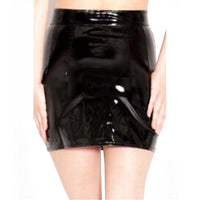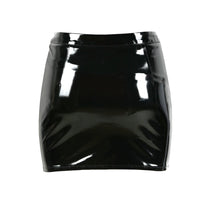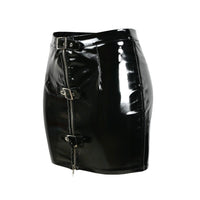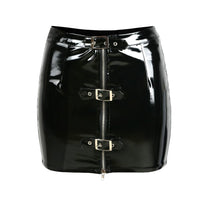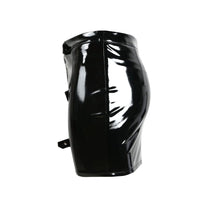 Fab Front Buckled PVC Skirt
Wondering what goes well with your black leather jacket, aside from your trusty pair of worn-out pants? How about a mini skirt that looks incredible and will definitely give you a shining moment amidst the crowd? Well, you'll be surprised to know that this skirt isn't expensive signature clothing, and you can find it right here, right now: the Fab Front Buckled PVC Skirt!

This black premium-quality PVC skirt is something not to be missed. It hugs your hips and thighs snugly, giving you a flattering fit. The waistband is just the right size to make you appear curvier. This skirt has a glossy finish—a wet look, if you may—which can make a statement by itself. The delicate material is sewn with precision, so every fold and joints look neat.
But what makes this skirt more interesting is its design. It has a long front zipper which makes this miniskirt easier to put on or take off. Aside from that, it also has three belt-like buckles, which give off that punky rebel vibe. It's sleek, gorgeous, and will look amazing on you!

This article of clothing isn't hard to wear at all. No need to apply lubes that feel sticky on your skin because this skirt glides smoothly over your body. No frills, no hassle—because no one has time for such.

The Fab Front Buckled PVC Skirt is very versatile. You can pair it with anything and go anywhere wearing it. Whether you're casually going out to meet your friends or going clubbing on a night out, this garment is a perfect choice. The material is known for holding its shape so no one will catch you looking rugged and wrinkly after partying hard. With this skirt, you will always look your best.

Purchase this skirt today and have your friends gushing—and guessing where you got it.

Specifications
Color
Black
Material
PVC
Sizes
S, M, L, XL, XXL
Refer to the size chart below for the measurements
Recommended for
Women
Washing Tips and General Instructions
Wash with warm water
Avoid detergents and soaps
Always wipe away excess water with a soft towel and leave to dry flat or hang up to drip dry
Never tumble dry, dry clean, or iron your garment
Do not use washing powder or bleach for washing.
Sizing Guide