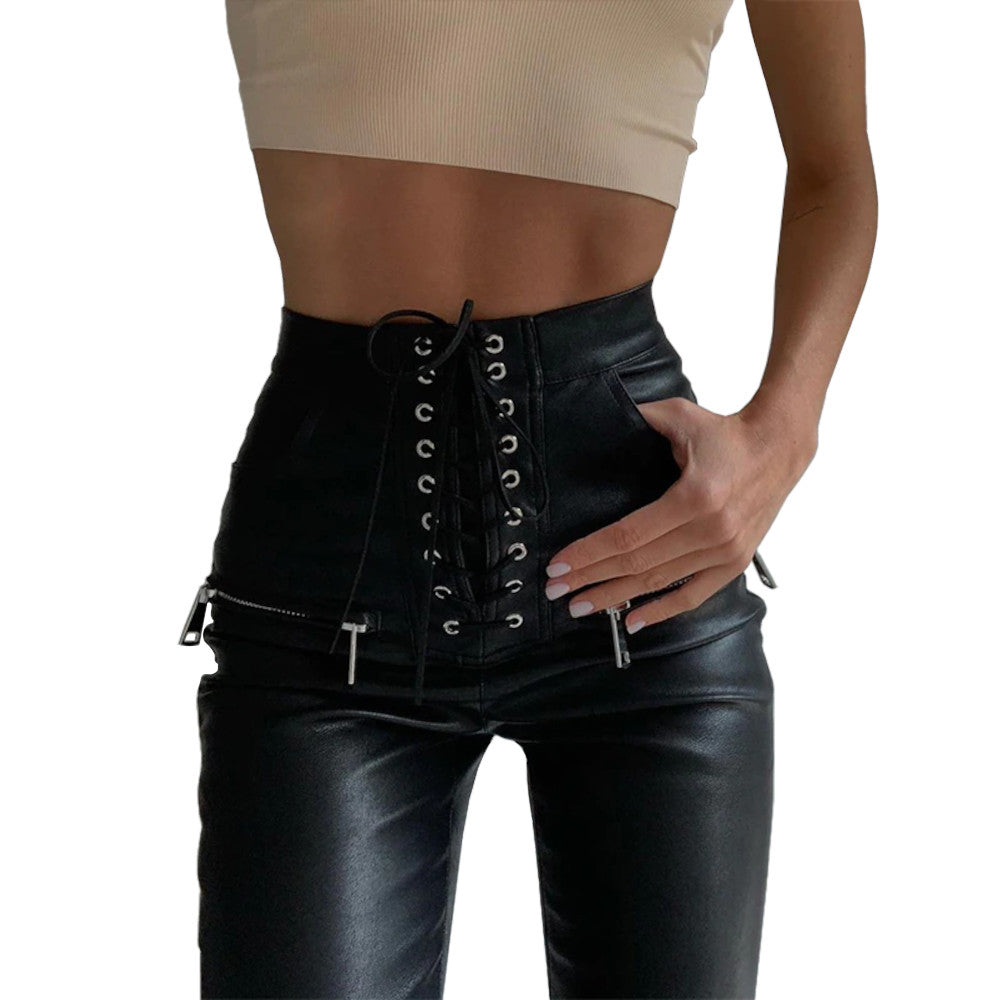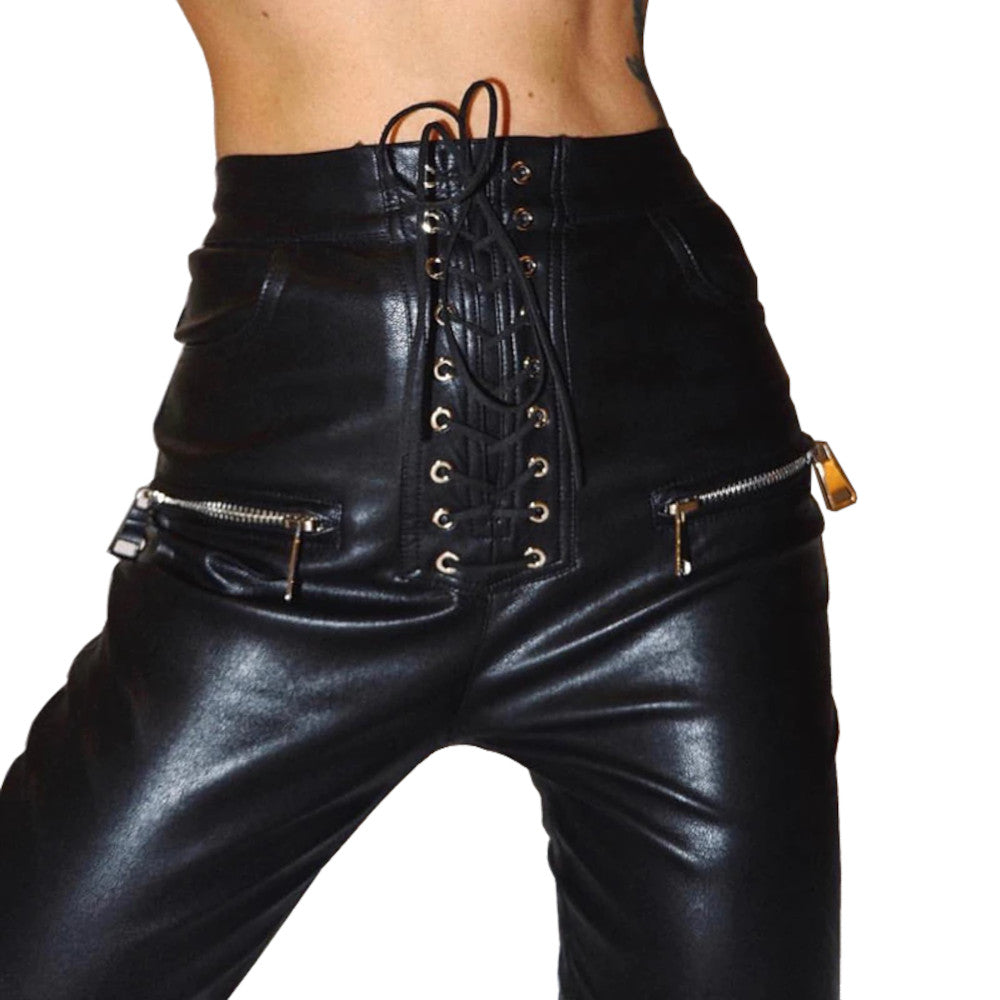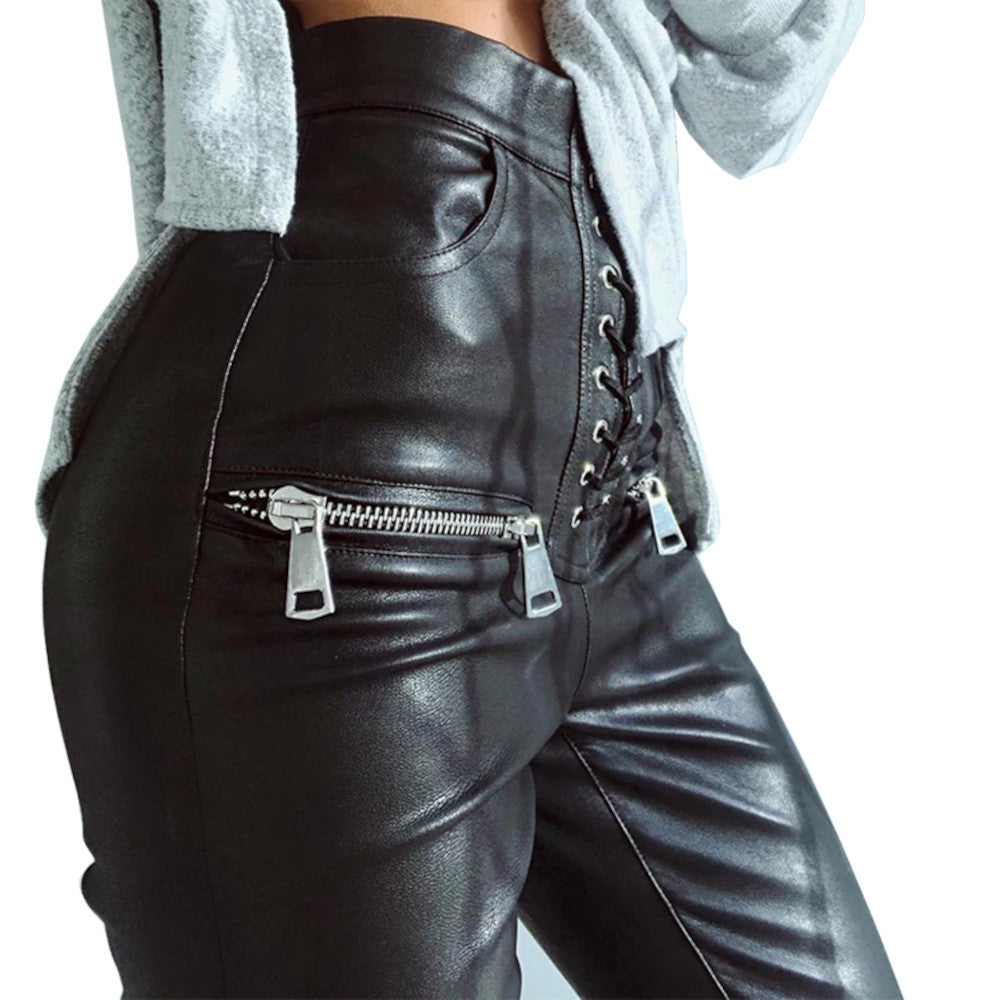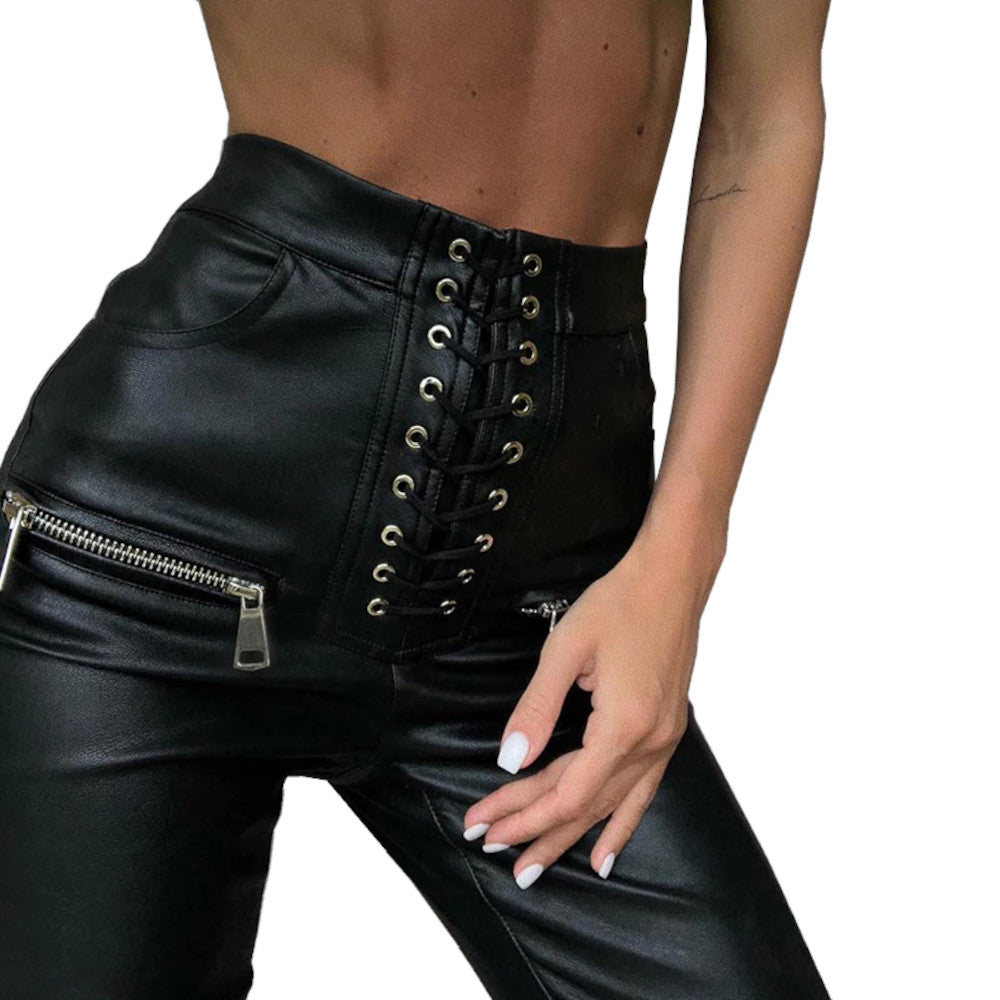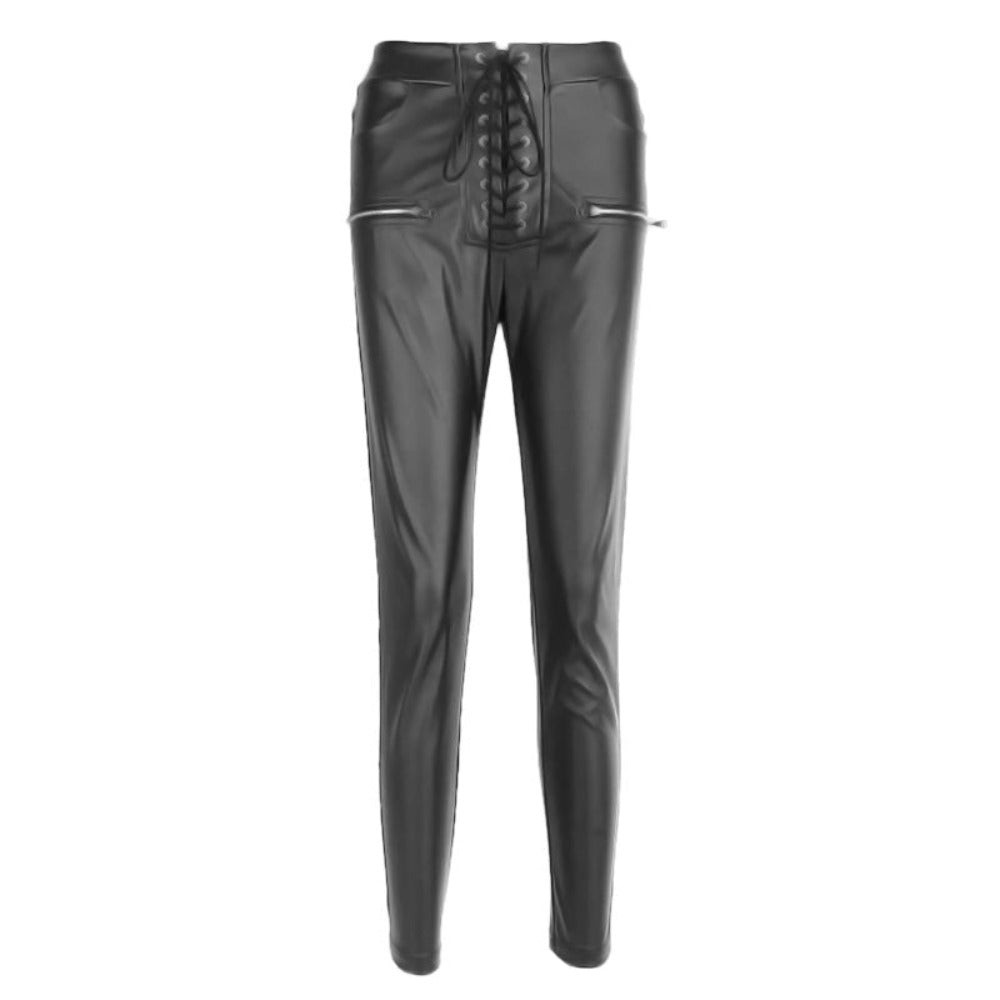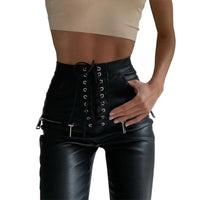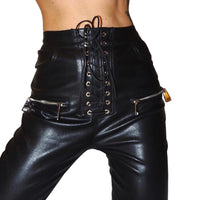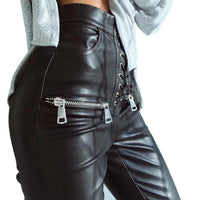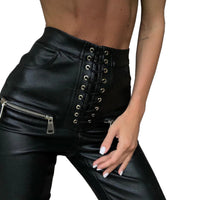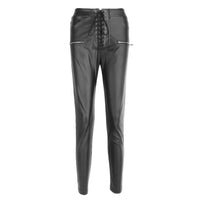 Black Lace Up Women's Vinyl Pants
At the office, you are the prim and proper one. Your workmates have never taken you seriously because you never demanded that out of them. Promotion is coming up, and you know your Boss is eyeing you for that big breakthrough. But, she told you she wants you to be a leader, in all aspects!

When you want something, you always do all you can to get it. And as someone who wants to change your persona in the office, you want to upgrade your wardrobe too. And that is what the Black Lace Up Women's Vinyl Pants fits in. This outfit is an item that is not too dramatic but will give you the confidence to face anyone.

How can ordinary pants give you courage? Well, for starters, this is not your typical pair of slacks. This outfit is a stunning piece made of high-grade vinyl. This material is a tight, form-fitting sheath that will give your ass a bit of a form and show your legs off. You can dress this down with your white shirt and coat for a more office-friendly vibe. The beauty of this product is its versatility.

Additionally, the high-waisted design will tuck away all your belly fat, giving highlights to your torso and butt. Finally, you can lock it tightly with the pretty laced-up decoration. Paired with your newly bought stilettos and you got this promotion in the bag!

Being the Boss babe that you are, it's essential to keep the pants clean. Never bleach or brush these leggings because this may cause nasty scratches on the surface. Hang this on an open space, but never expose this to too much heat.

Claim your victory! There is no better way to approach anything that you want for yourself. And in the worst case you don't get this promotion, well, you now have a great pair of pants and some recently earned confidence! Now that's an upgrade you can always celebrate!

Specifications
| | |
| --- | --- |
| Color | Black |
| Fabric Type | Vinyl |
| Sizes | XS, S, M, L Refer to the size chart below |
| Recommended for | Women |
| Washing Tips and General Instructions | Do not use bleach. Do not iron. Hand wash in warm water |
Sizing Guide