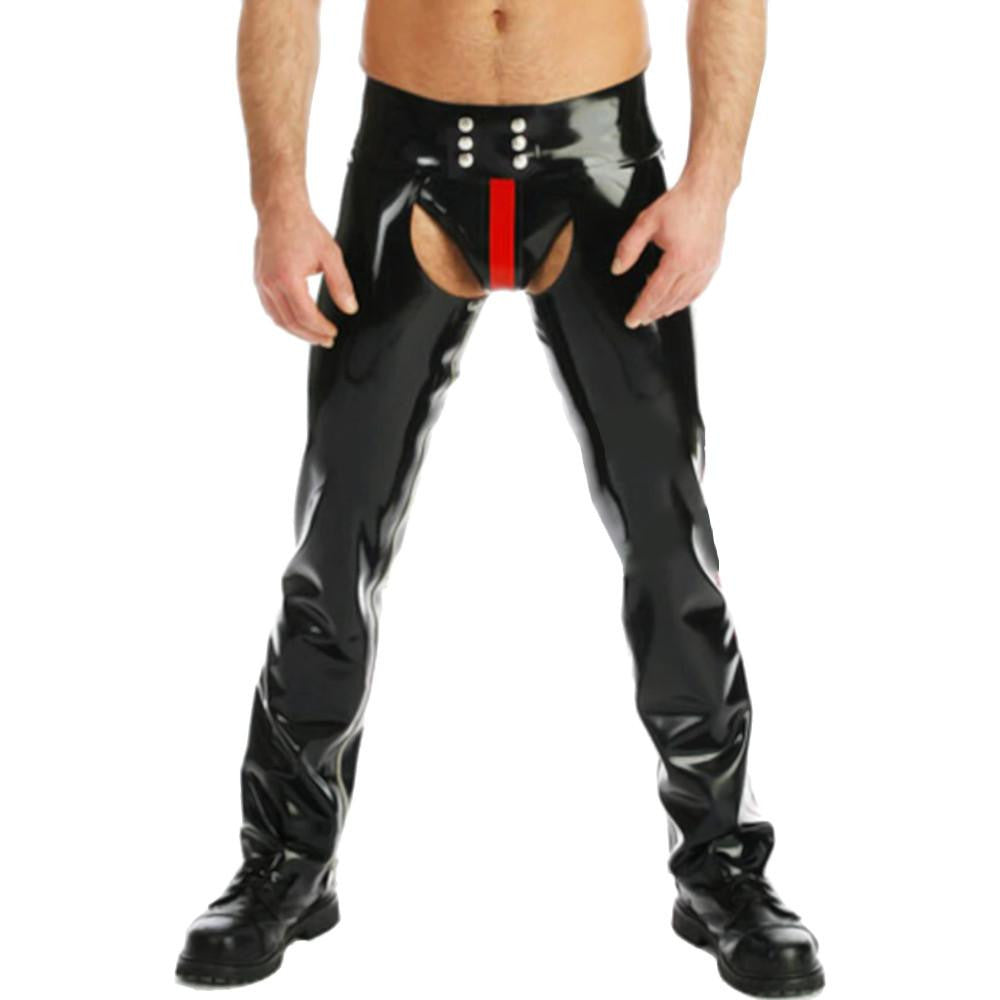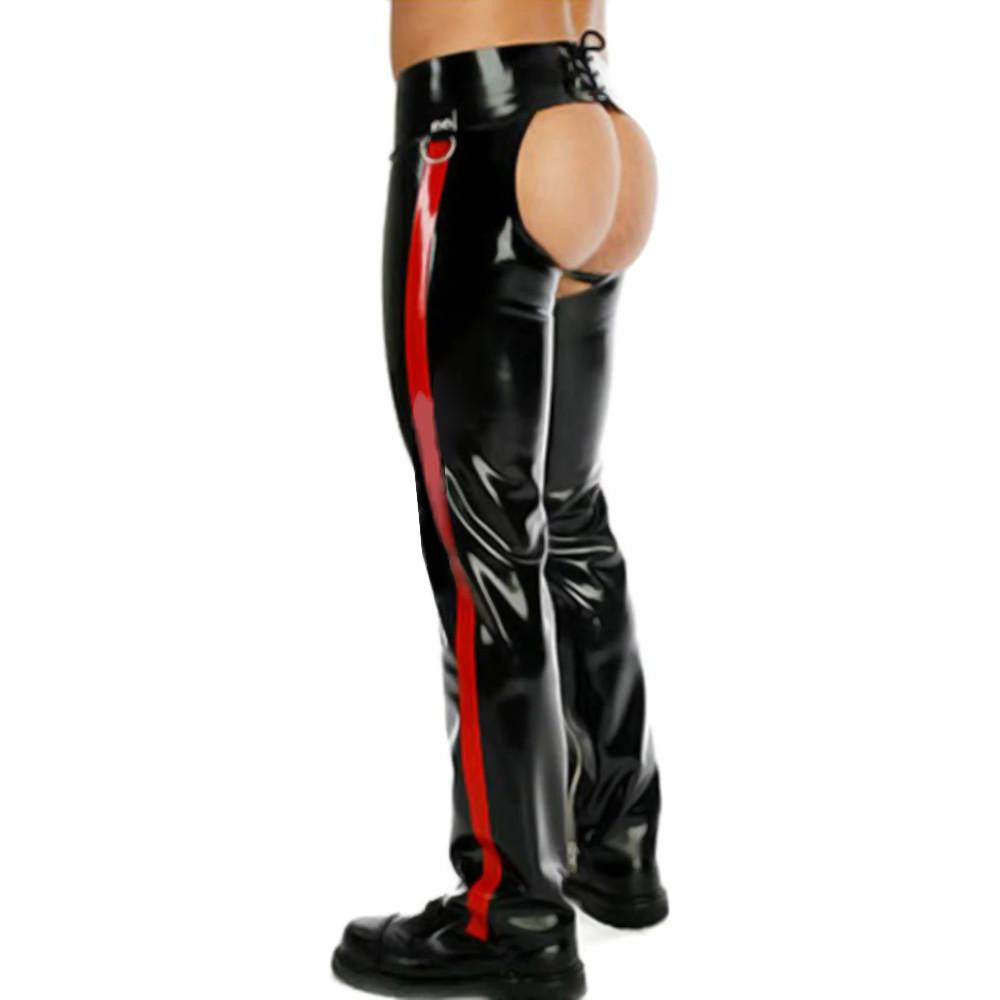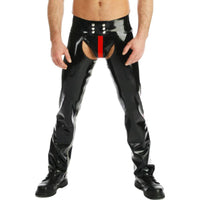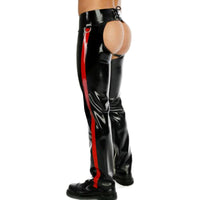 Black Open Crotch Latex Leggings
Seducing your partner doesn't always mean showing off your sexy moves. Sometimes, it all comes down to your outfit. And when you're looking for a provocative get-up, these Black Open Crotch Latex Leggings are your best bet! Pair these pants with a suspender and a bowtie—or wear nothing but these, and we guarantee that her eyes will be on you!

These trousers look sexy from the waistline down to the calves. It has buttons at the front that add an "oomph" factor to this garment. It also has a lace at the back, allowing you to adjust its fit around the waist.

At the sides of these pants are D-rings, enabling you to add bling to your jeans. Both sides also have red lines that run from the waist to the calves, outlining the shape of your thighs.

But what makes these jeans oh-so racy is the crotch part. It's open, allowing the people to see not just your sexy bum but also the underwear you're wearing.

Still not enough to turn your partner on with your look? The material would! These trousers use latex as their fabric. This material is stretchy, highlighting the curves of your booty and legs. It's also glossy, which amps up your provocative look. Best of all, it's comfortable to wear. Pants made of latex are smooth, giving the garment an incredible feel.

But since these pants are latex-made, you can't just put them on like how you do with your regular trousers. You have to do it carefully and gently since latex pants are pretty delicate. And oh, don't forget to lubricate your waist, legs, and intimate areas with silicone-based or water-based lube to make them easier to wear and prevent creasing.

The Black Open Crotch Latex Leggings are available in different sizes—from extra-small to double extra-large. Just pick a size that you want and add it to your cart!
Specifications
| | |
| --- | --- |
| Color | Black with red |
| Material | Latex |
| Sizes | XS, S, M, L, XL, XXL - Refer to the size chart below |
| Recommended for | Men |
| Washing Tips and General Instructions | Hand wash in warm water without soap or detergent. Leave it to dry flat and dust with talc. Do not tumble dry. Do not iron. Do not dry clean. |
Sizing Guide