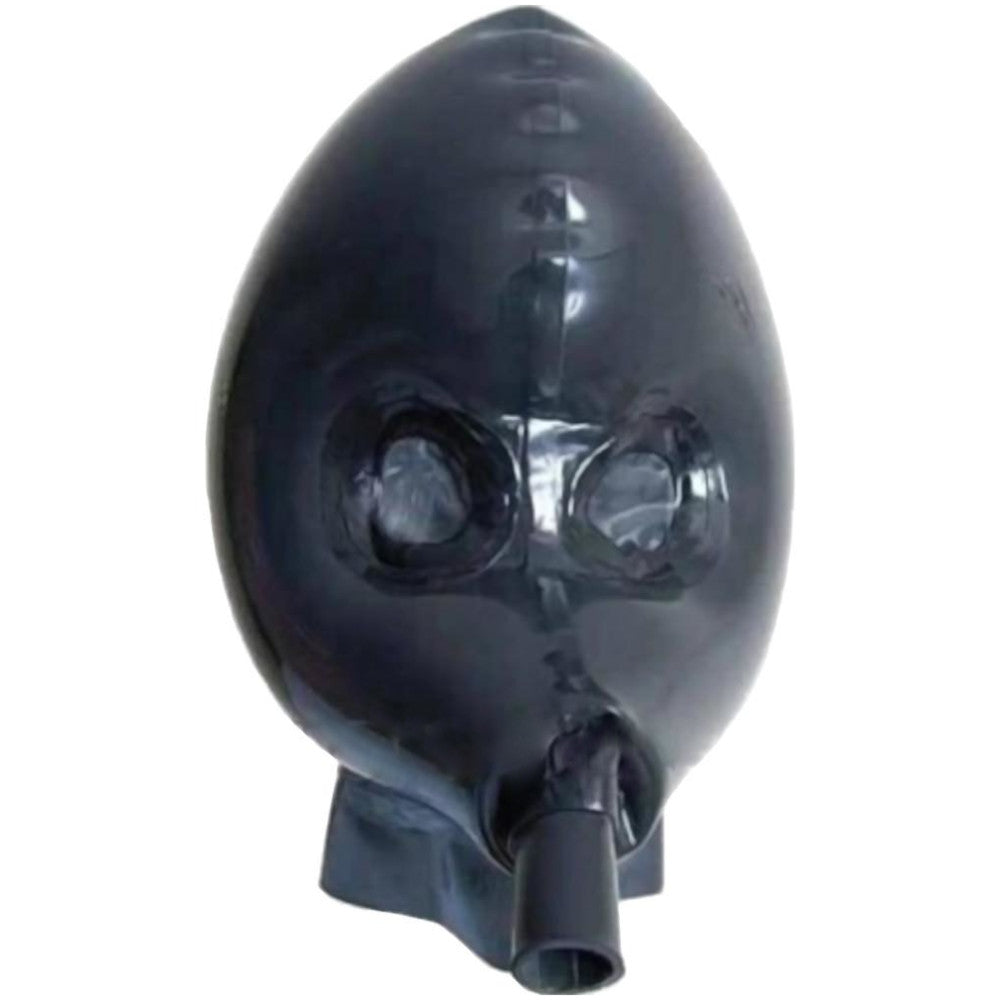 Inflatable Isolation Latex Gimp Mask
Laced and plastic masks can be pleasing to the eyes, but they are not enough to give you what you've been seeking. What you want is something that will make you look scary yet sexy at the same time. Good news, for we offer you this Inflatable Isolation Latex Gimp Mask! Once you put it on, your partner will be leaking upon seeing your look. What a perfect addition to your erotic play!

This full-face mask features eye holes, allowing you to enjoy what you see on your helpless slave. It also has a breathing hose, enabling you to breathe through your mouth once it's on your head. But what makes it more appealing than other regular hoods and masks is that this one will blow your head—literally and figuratively. This headpiece is inflatable, which changes the game completely.

To wear this mask, you need to lubricate its interior surface for effortless wear. You may use water-based or silicone-based lube as it's what works best with latex, a material of which it's made. Apply any of these products generously and carefully put it on your head, and pump away!

When you're through with it, wash this mask thoroughly before keeping it. Clean it with warm water and hang it or lay it flat to dry. Dust it off with talc powder, then store it in a cool, safe place.

As mentioned earlier, this hood is made of latex, which means it's stretchy. It provides a snug fit for the wearer, making it comfortable to wear. On top of that, it can fit in heads of all sizes. You don't have to worry about whether it's tight or loose, as it can fit in perfectly, regardless of your head size.

Change the way you look and the mood of the scene with this Inflatable Isolation Latex Gimp Mask. Get one now!

Specifications
| | |
| --- | --- |
| Color/Type | Black |
| Material | Latex |
| Dimension | Length: One Size |
| | Width/Diameter: Adjustable |