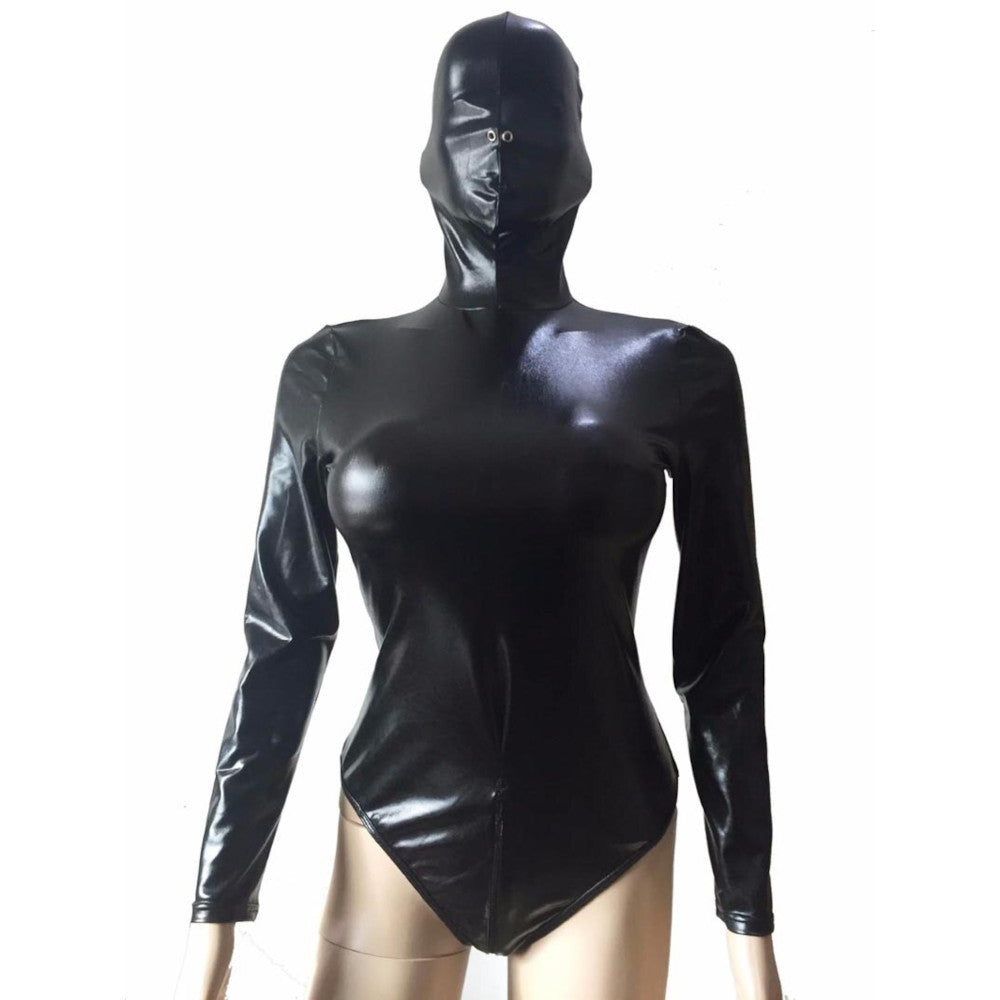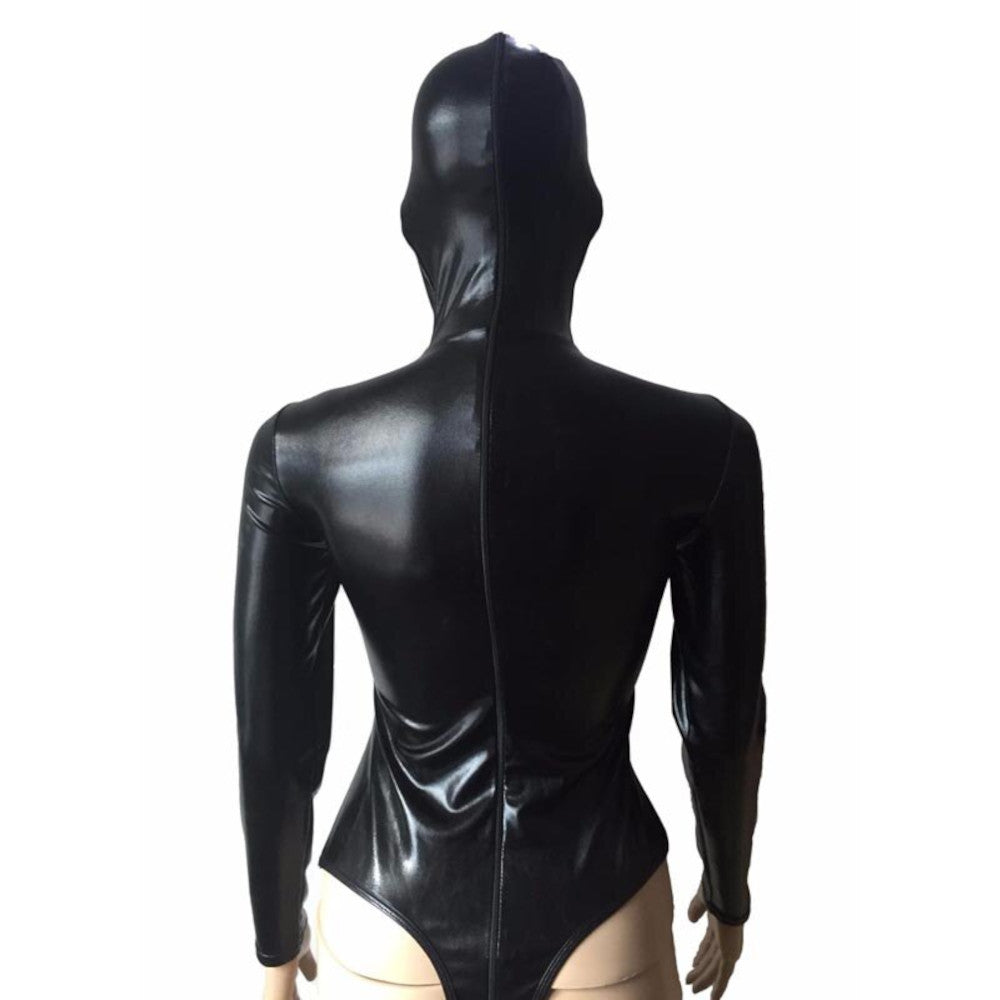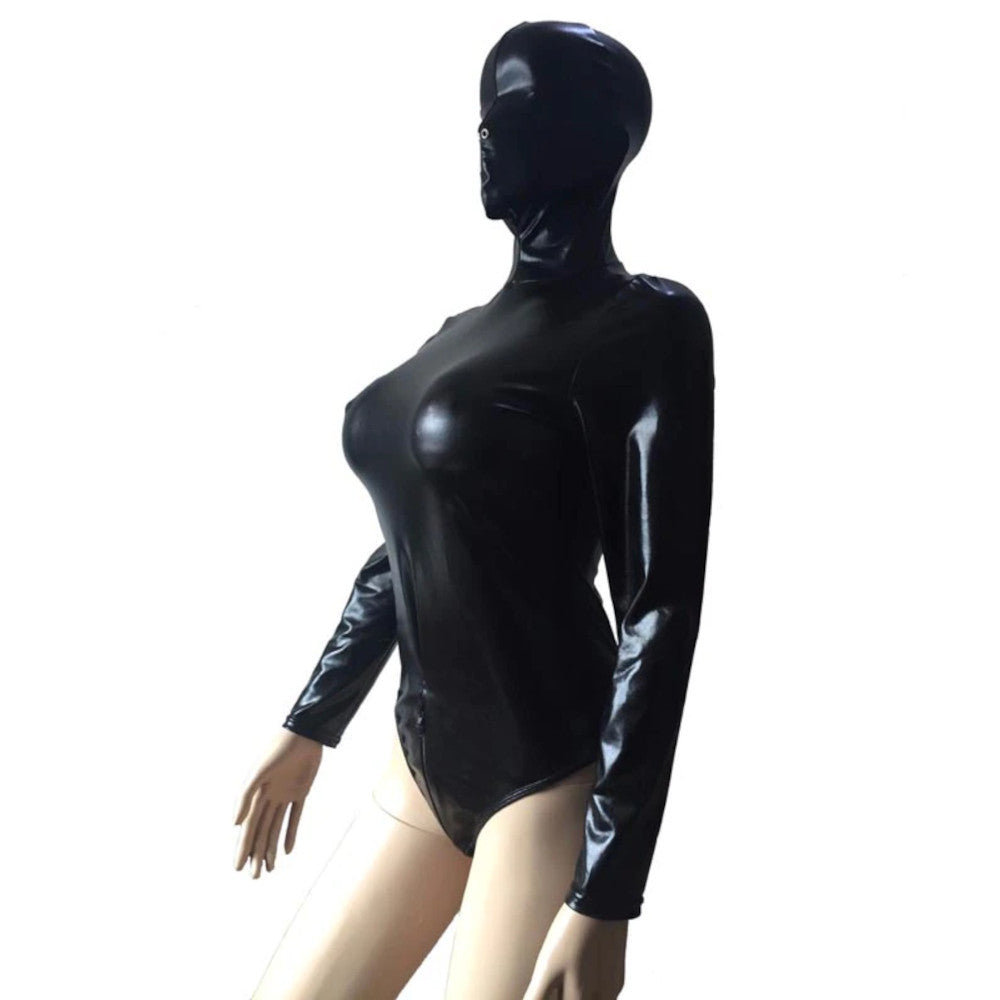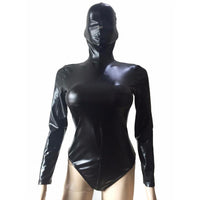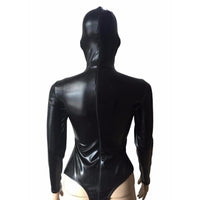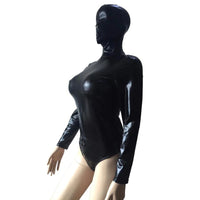 Black PU Leather Gimp Suit
Seeing the face of a person that you like having sex with can make the moment steamy. You'll get to see her reaction as you thrust deep into her love hole. However, hiding the face of your partner while fucking her makes the scene more exciting. There's something about this act that can turn both of you on big time.

If that's what you want to experience, go ahead and get this Black PU Leather Gimp Suit! Wear it on your passive partner and enjoy hearing her cries of pleasure as you dive deep into her pool of moisture.
A suit made for erotic play, this gimp suit isn't an ordinary racy outfit as it doesn't cover the entire body. It only embraces your submissive's torso, arms, and head. Her legs are exposed, allowing you to do whatever you want with her thighs. And since it covers her head, it restricts her from seeing, hearing, and speaking. The only thing she can do is breathe and moan as you tease, please, or discipline her.

At the back of this gimp suit lies the zipper. This zipper goes over the head down between her legs, giving you the freedom to expose the body part you want to spank, kiss, lick, suck, and, of course, fuck. Just zip it down until it shows the region you want to tease.

A racy suit made of PU leather, this outfit looks and feels great. It has the beauty of genuine leather, minus the hefty price and animal cruelty. It also has a smooth finish inside and out, making it ideal for those dealing with severe allergies and sensitive skin. Best of all, it's much easier to put on. You don't need to apply lube all over your partner's body before wearing the suit. She only needs to put it on, and she's ready for you.

The Black PU Leather Gimp Suit is available in medium and large sizes. Go ahead and pick a suit that fits her perfectly by clicking the "Add to Cart" button.
Specifications
Color
Black
Material
PU Leather
Sizes
M:
Chest - 70-90 cm/27.56-35.43 inches
Waist - 62-80 cm/24.41-31.50 inches
Length - 72 cm/28.35 inches
Hip - 78-102 cm/30.71 inches
Sleeve - 52 cm/20.47 inches
L:
Chest - 80-104 cm/31.50-40.94 inches
Waist - 72-92 cm/28.35-36.22 inches
Length - 72 cm/28.35 inches
Hip - 84-110 cm/33.07-43.31 inches
Sleeve - 52 cm/20.47 inches
Recommended for
Women
Washing Tips and General Instructions
Machine wash at a delicate cycle in cold temperature. Hang to dry.