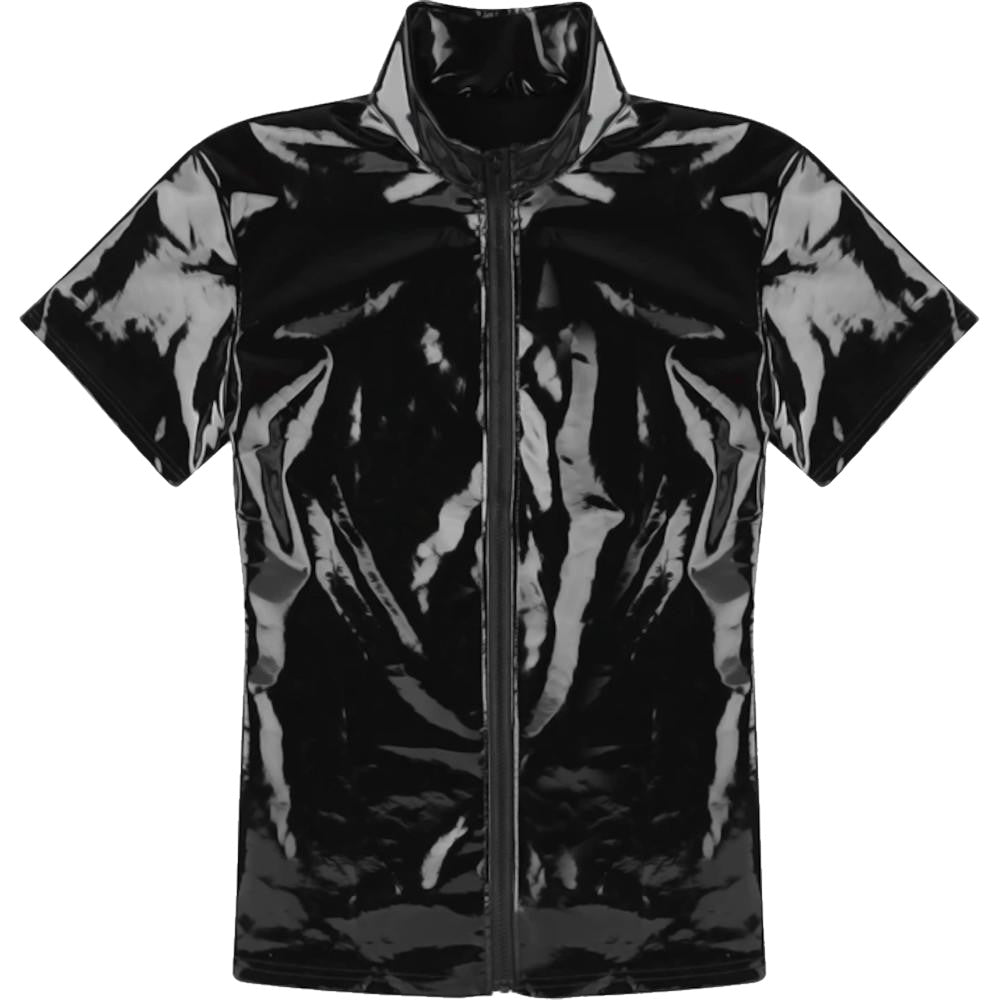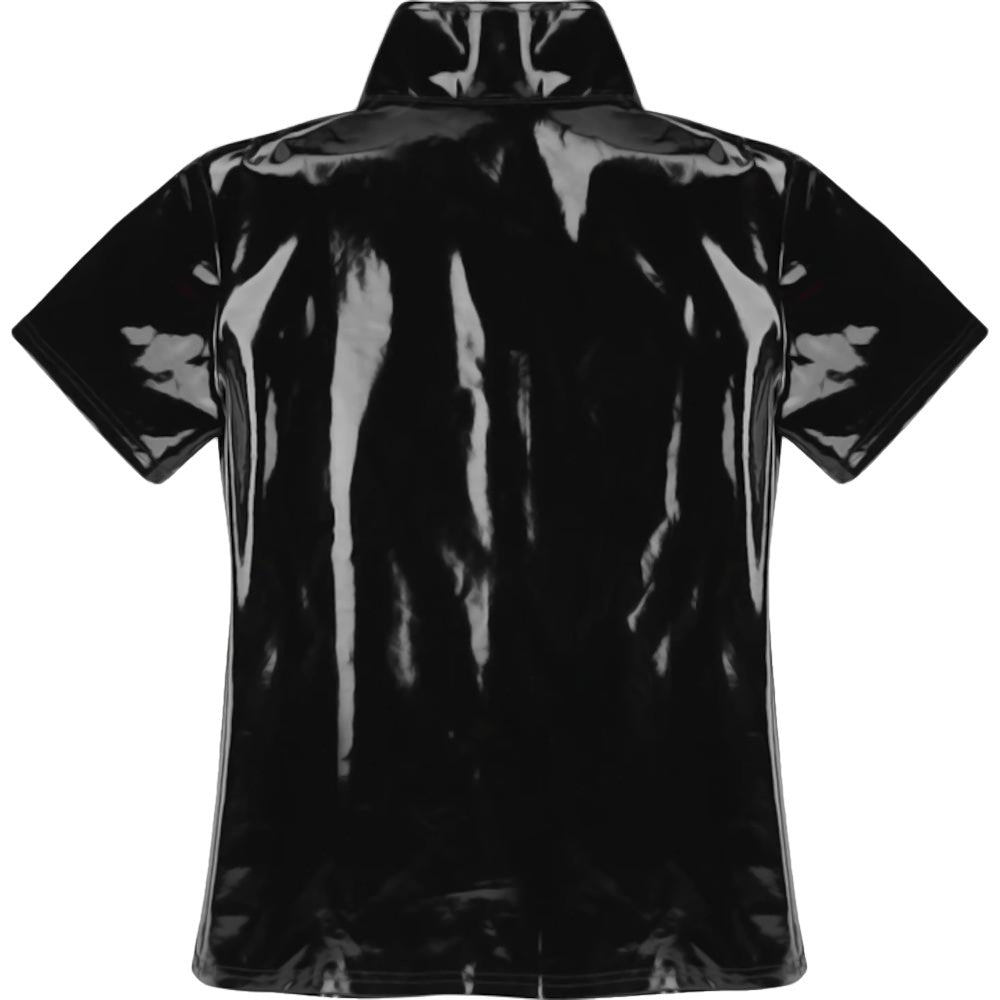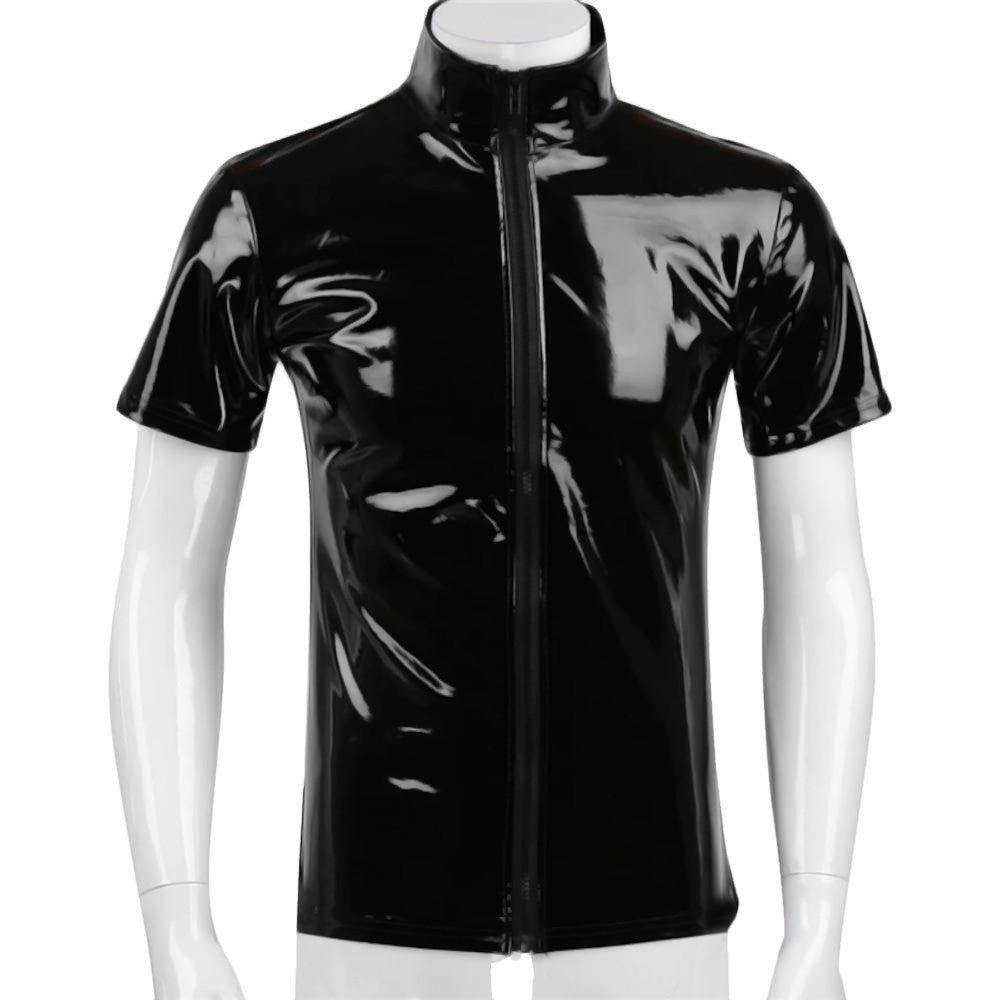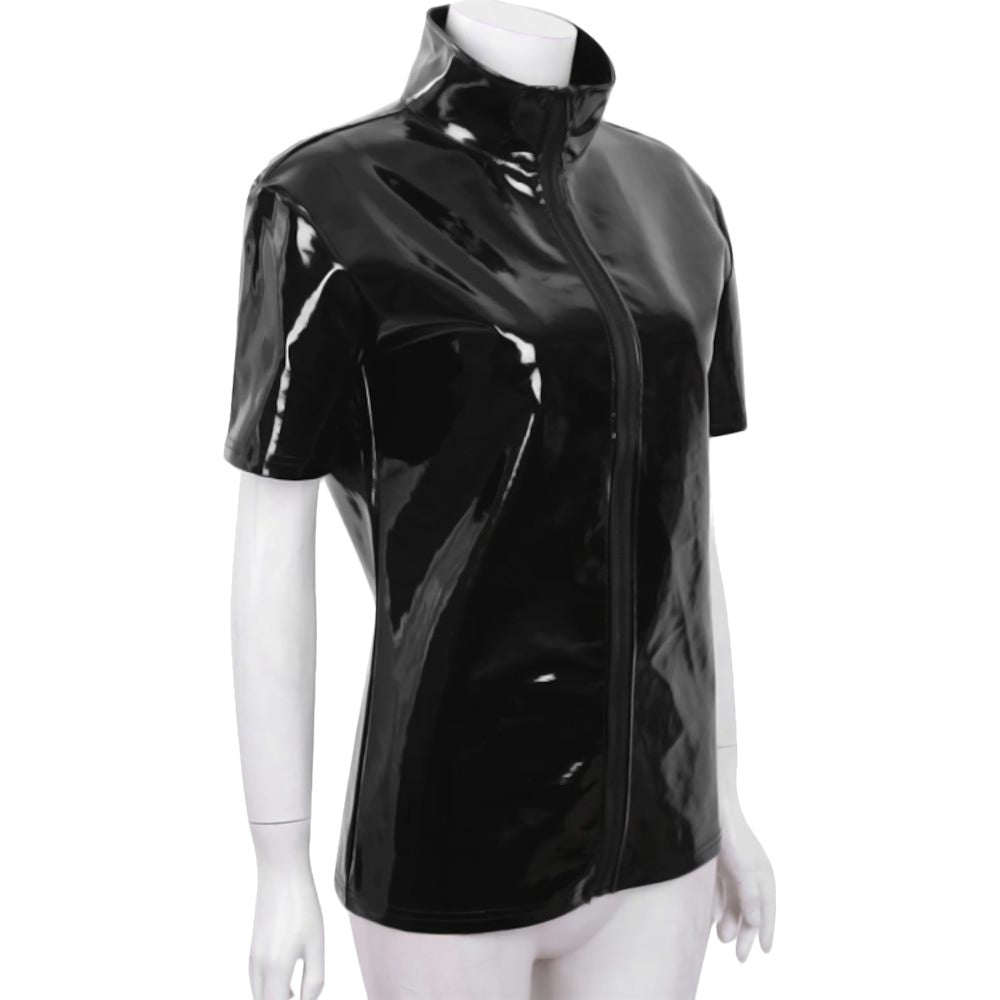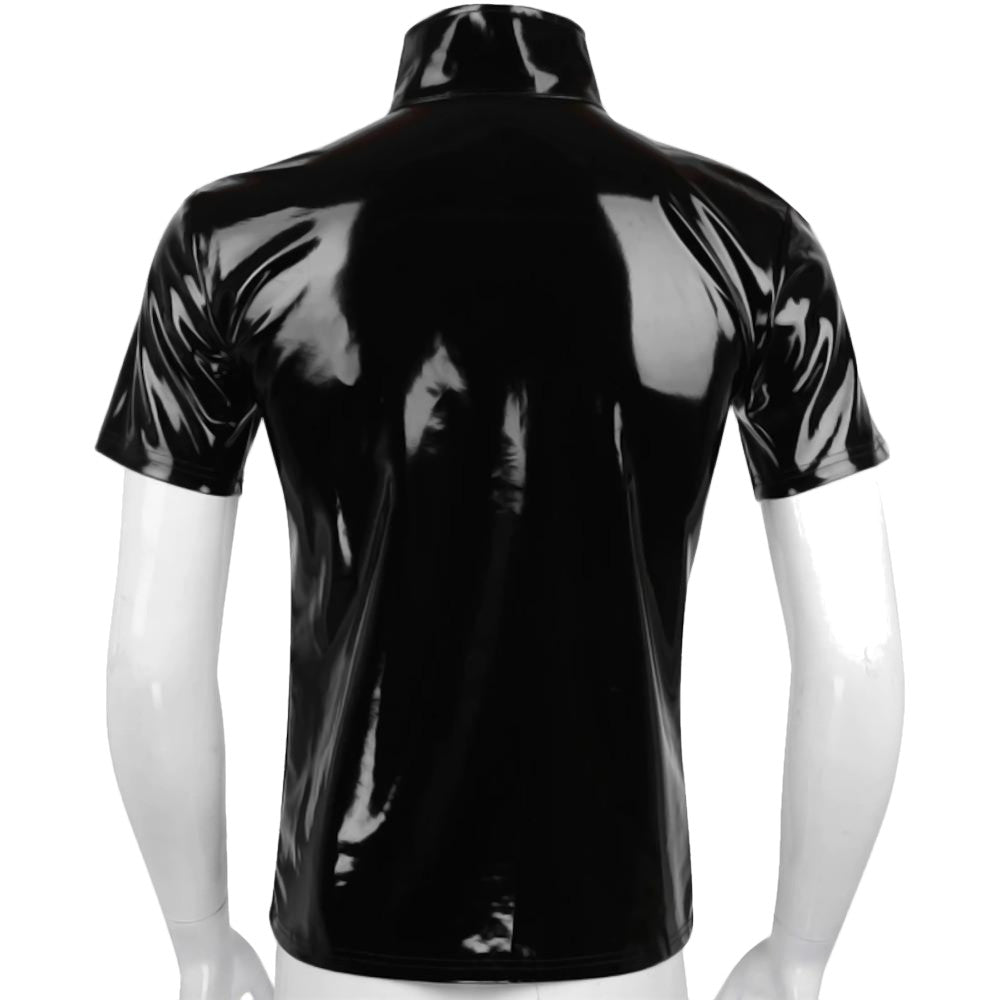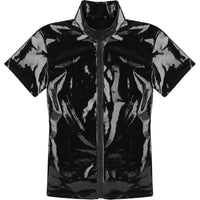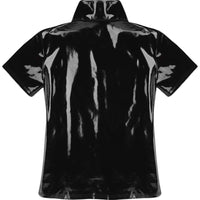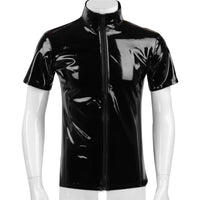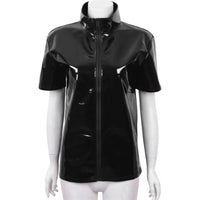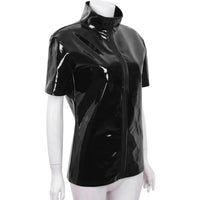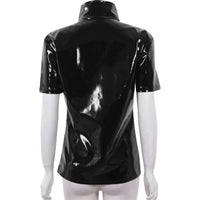 You love leaving a good impression, which explains why you're very keen when it comes to your choice of clothes. And while your wardrobe has lots of outfits in different colors and materials, there's still one thing that's missing. What else can it be? It's the Black PVC Zippered Top.

You like being noticed and catching people's attention. But if you wear the same clothes, standing out will be challenging. Perhaps, it's time to give your fashion sense a new flavor, something that will make you shine and shimmer, like the Black PVC Zippered Top. You can wear this shirt-style top at a casual event or when you want to party in a nightclub. It is a high-collared sleeved shirt that zips at the front. The material is PVC, so it has a distinct glow that will surely not go unnoticed. This shirt's versatility makes it easy to match it with any pants or footwear. And because it zips at the front, you can wear something else under this top and leave the front open for an extra layer. Whichever way you intend to style it, one thing's for sure. You'll make their eyes pop as their jaws drop.

To keep this outfit as good as new, avoid stretching the shirt and damaging the outer layer. You can give it a quick clean by wiping the surface with a damp sponge. Alternatively, you can also handwash this PVC top with warm water mixed with a small amount of liquid detergent. The detergent powder can remain on the clothing after wash, so avoid using it. Do not use a flat iron as it can damage this piece. It will be better to hang it up and let it air-dry.

Make others jealous and be a natural head-turner. Complete your closet and add this to your cart now!
Specifications
| | |
| --- | --- |
| Color | Black |
| Material | PVC |
| Sizes | M, L, XL, XXL: Refer to the size chart below for the measurements. |
| Recommended for | Men |
| Washing Tips and General Instructions | Handwash in a bucket of warm water with one to two drops of baby shampoo. Rinse thoroughly. Hang to dry using a plastic or wooden hanger. |
Sizing Guide