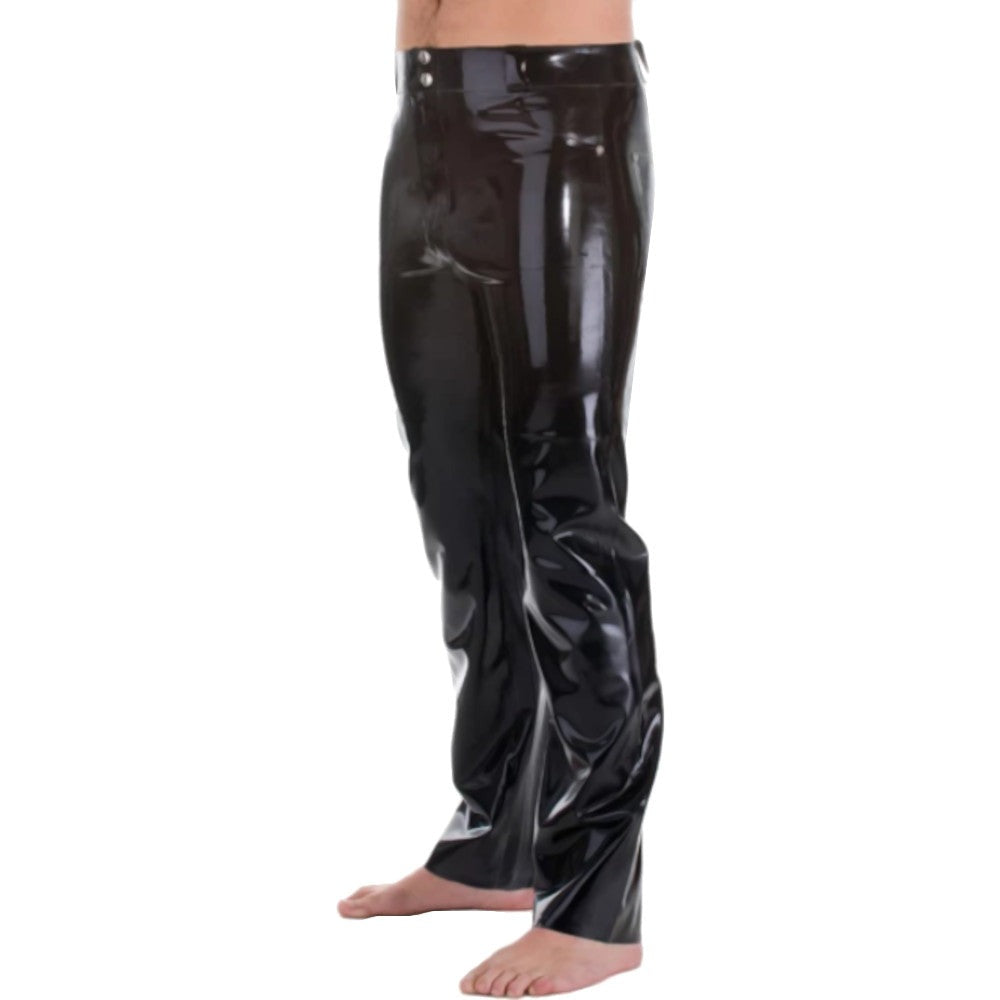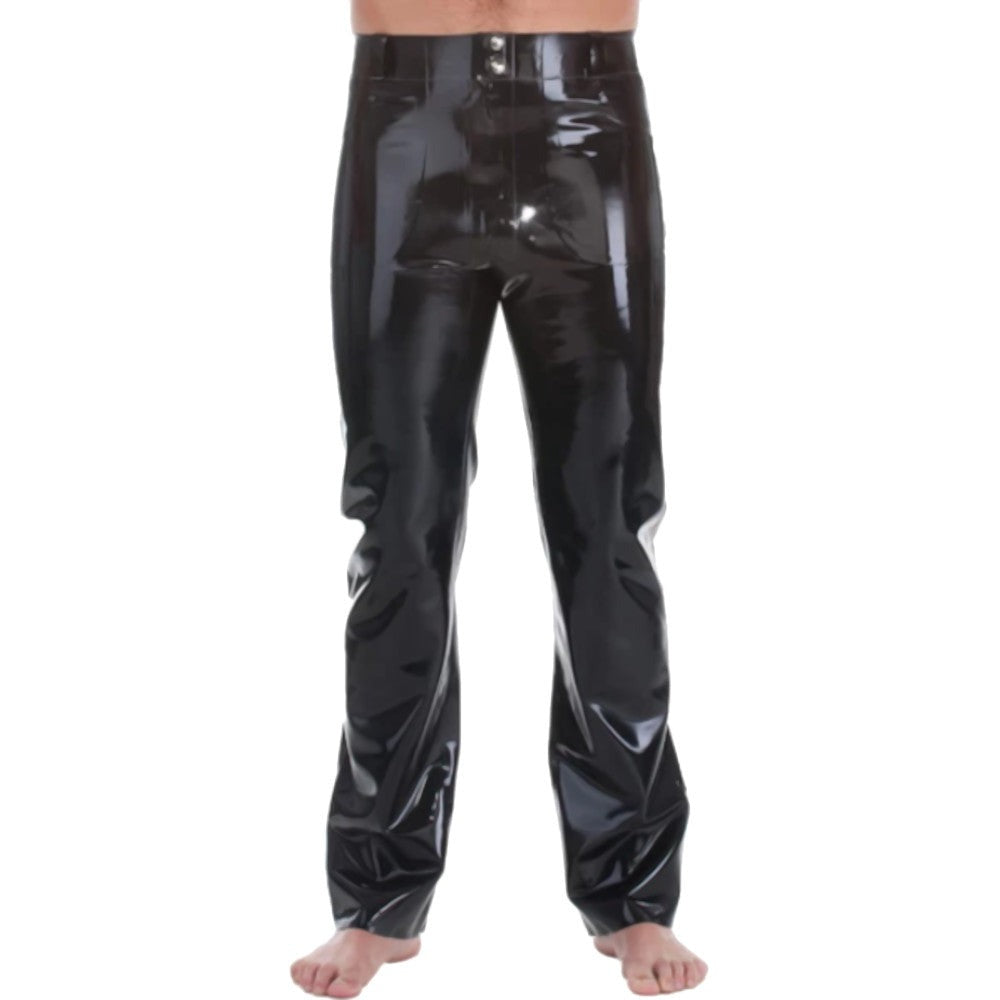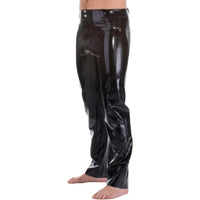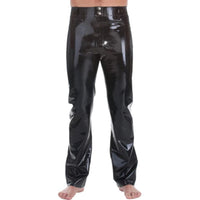 Men's Glossy Rubber Pants
Tired of wearing denim pants but still want to enjoy the comfort they give? If so, you need to give your wardrobe a makeover! And if you're on the lookout for such trousers, these Men's Glossy Rubber Pants are your best bet.

These garments are made from rubber, giving these pants a sleek and smooth finish. Nonetheless, they look just like regular pants with a crotch zipper and buttons, and side pockets. They are loose, too, making them comfortable to wear. For these reasons, these glossy yet comfy trousers are a perfect choice for those who want to try rubber trousers for the first time.

Not only that, these trousers for men are fully waterproof. They'll keep you dry, despite the wet surroundings and the weather outside. Additionally, their colors won't fade even if they get soaked in wet.
And of course, you can't deny the fact these trousers look sexy! Once you put these on, girls won't be able to resist your hotness. They even won't resist flirting and making out with you when they see how good you look in these pants.

The pants can be paired with a plain white shirt or polo and a pair of leather shoes. But if you're in the mood to tease your partner, you can wear it alone and make her drool with lust as she feasts her eyes with your hot body.

Like any other rubber clothing, you can't just wear these pants like how you do with your regular clothes. You have to prepare your legs and intimate areas before putting these on. To do that, you have to lube up your thighs and sensitive regions with silicone-based or water-based lube for effortless wear. Then, put these on as you put on your pants, but do it gently, and you're ready to strut and flaunt your new outfit!

You can get these Men's Glossy Rubber Pants in red, black, and white. They're also available in extra small, small, medium, large, extra-large, and double extra large. Go ahead and check them out and get a size and color that suit you!
Specifications
| | |
| --- | --- |
| Color | Red, Black, White |
| Material | Rubber |
| Sizes | XS, S, M, L, XL, XXL - Refer to the size chart below |
| Recommended for | Men |
| Washing Tips and General Instructions | Handwash in warm water without soap or detergent. Leave it to dry flat and dust with talc. Do not tumble dry. Do not iron. Do not dry clean |
Sizing Guide