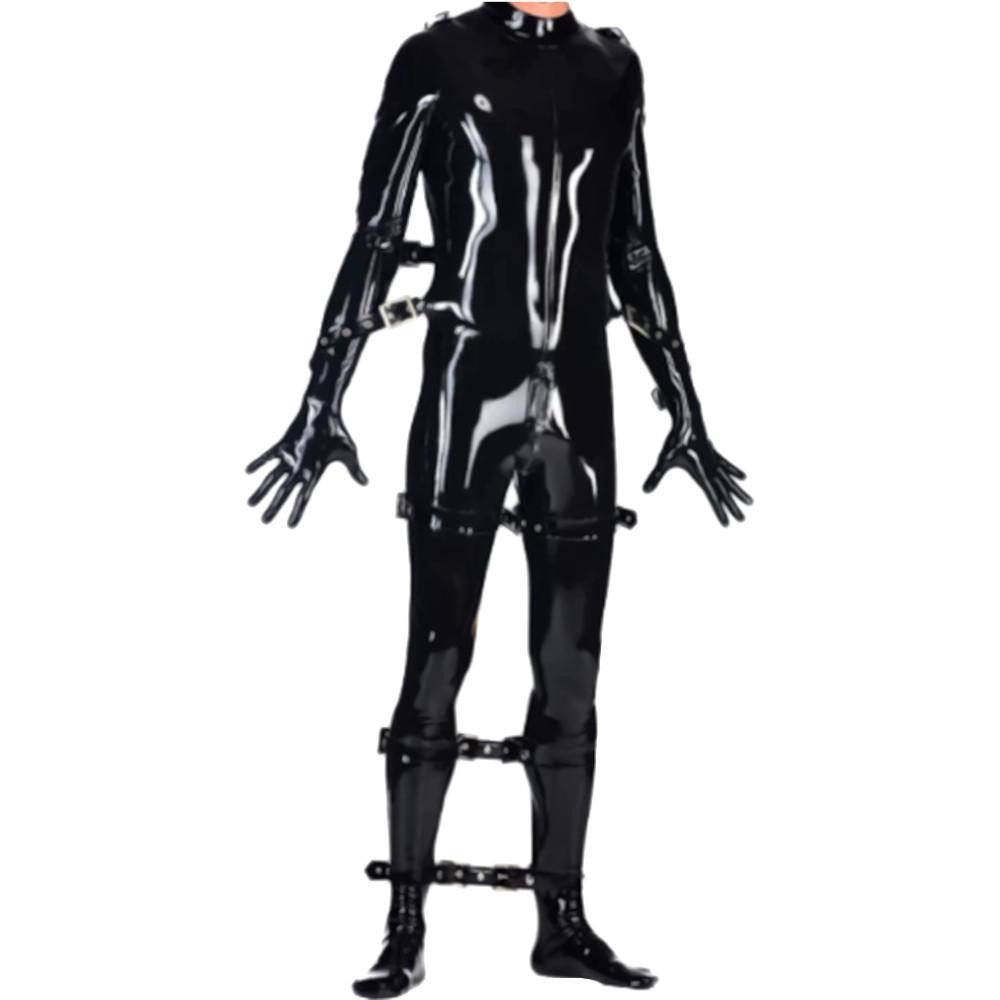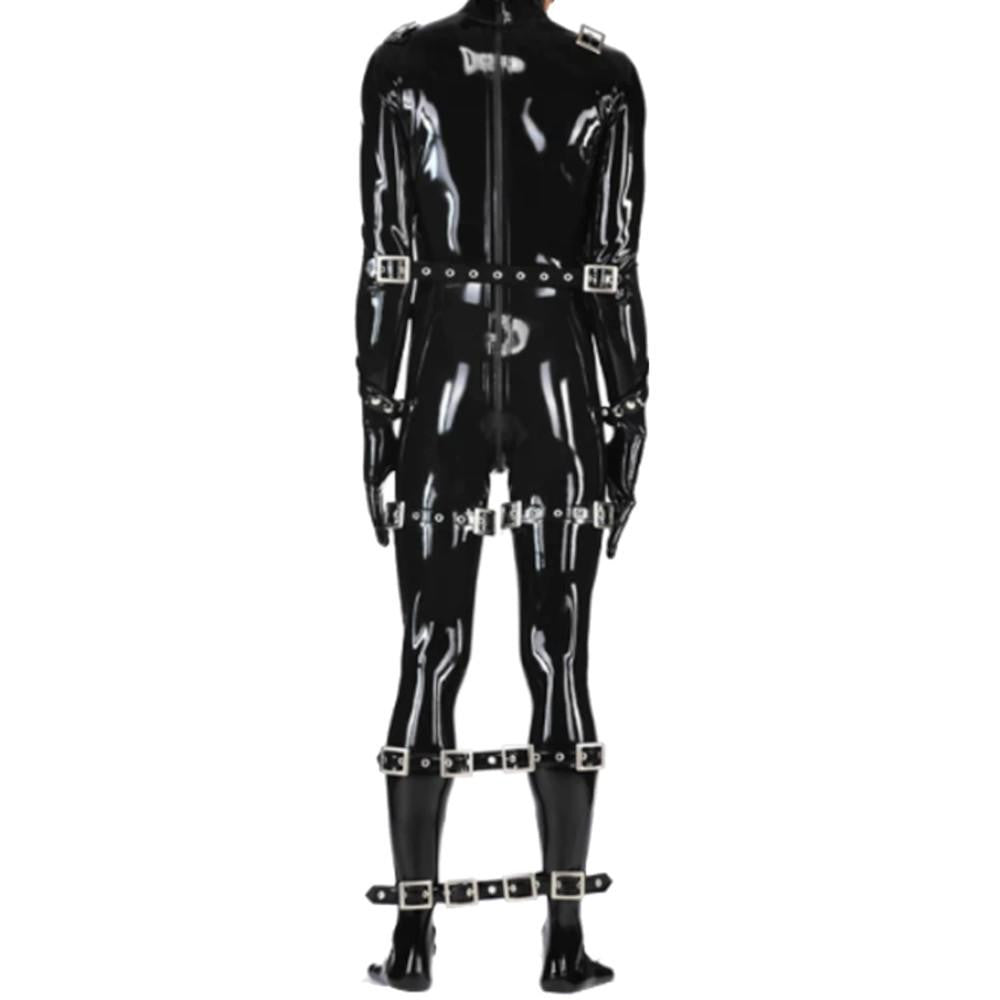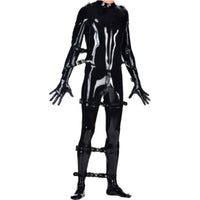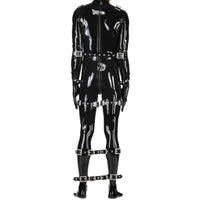 Bondage Restraint Latex Catsuit
Your Sub works out every day, and you can't help but be impressed with how beefy his body has become. But this majestic built is also a problem, especially when asserting power in the bedroom. Being the dominant one, you have to prove it. How? Well, the Bondage Restraint Latex Catsuit will show you how to do it.

This kinky suit looks sleek and glossy because it uses high-quality latex. Latex is a prevalent fetish material that dominates the BDSM kingdom. This fabric is tensile and flexible; hence, it is ideal for carrying out your naughty plans. Fetishists prefer latex more than leather because it gives them the sensation of having a second skin without being naked.

If you want to show your Submissive who's the boss, then this item will deliver. It is a full-body catsuit that wraps your partner from his neck down to his toes. It has a closed neck collar clinging to him and lightly restricting him to breathe comfortably—talk about an effortless take on breathplay! With a skin-tight fit, this suit will bring out your Sub's toned physique. It takes the form of his broad shoulders and his brawny chest. The long sleeves have built-in gloves to cover your man's chiseled arms completely. Unfortunately, you will not see his well-sculpted legs because the pants of this bodysuit also cover them entirely, including his feet. A long zipper runs across his nape down to his crotch for easy access.

But the good news is, this apparel does an excellent job in prohibiting your Sub from moving. Aside from rigidly binding your submissive partner, this suit also has straps to fasten his limbs together so he cannot protest any of your evil acts.

There are belt-like buckles that you can fully adjust according to your desired tightness. These five harnesses are guaranteed to restrain the upper and lower arms, thighs, legs, and ankles—making the wearer helpless as a stray puppy!

The Bondage Restraint Latex Catsuit is available in Red, Black, and Blue. With seven sizes to choose from, you'll surely find one that fits your partner best.

This piece is fast-selling, so don't wait until it gets out of stock. Click that button now!
Specifications
| | |
| --- | --- |
| Color | Red, Black, Blue |
| Material | Latex |
| Sizes | XXS, XS, S, M, L, XL, XXL- Refer to the size chart below for the measurements |
| Recommended for | Men |
| Washing Tips and General Instructions | You can wash rubber garments on clean warm water. Avoid detergents and soaps. Always wipe away excess water with a soft towel and leave to dry flat or hang up to drip dry. Never tumble dry, dry clean, or iron your garment. Do not use washing powder or bleach for washing. |
Sizing Guide