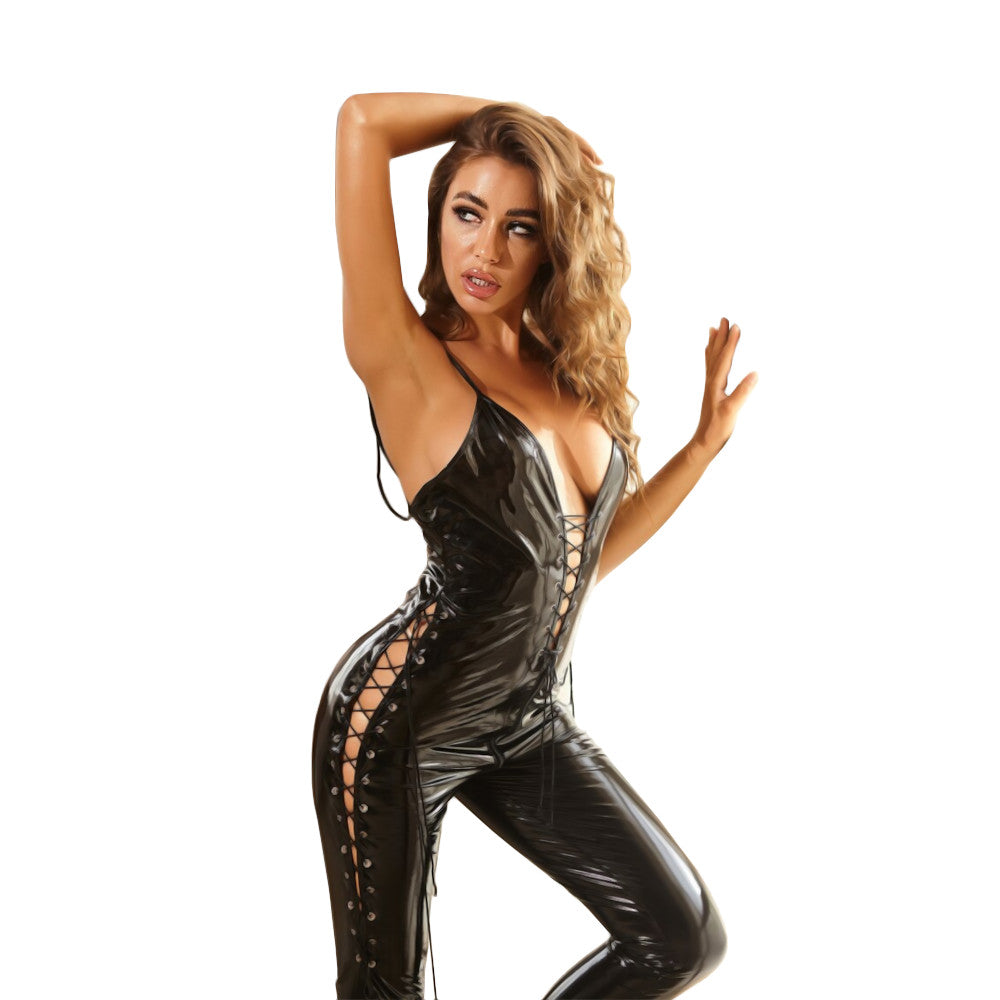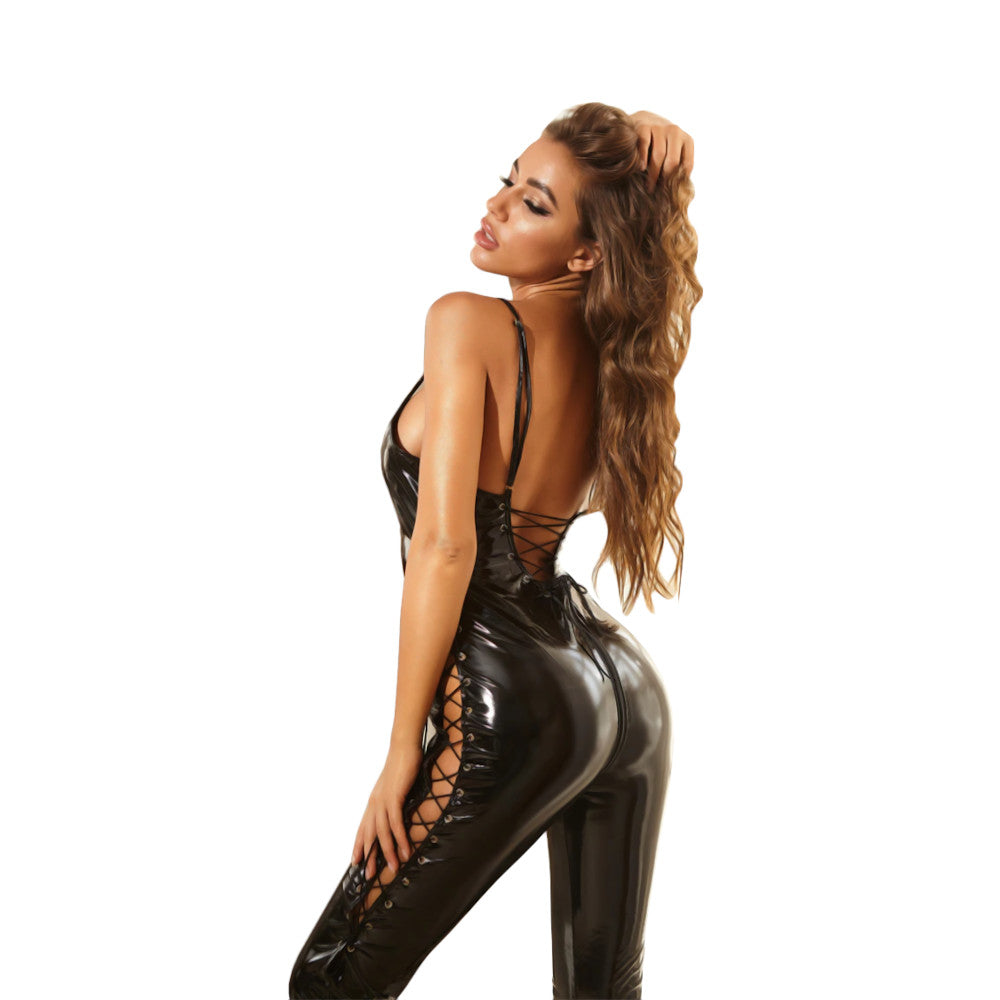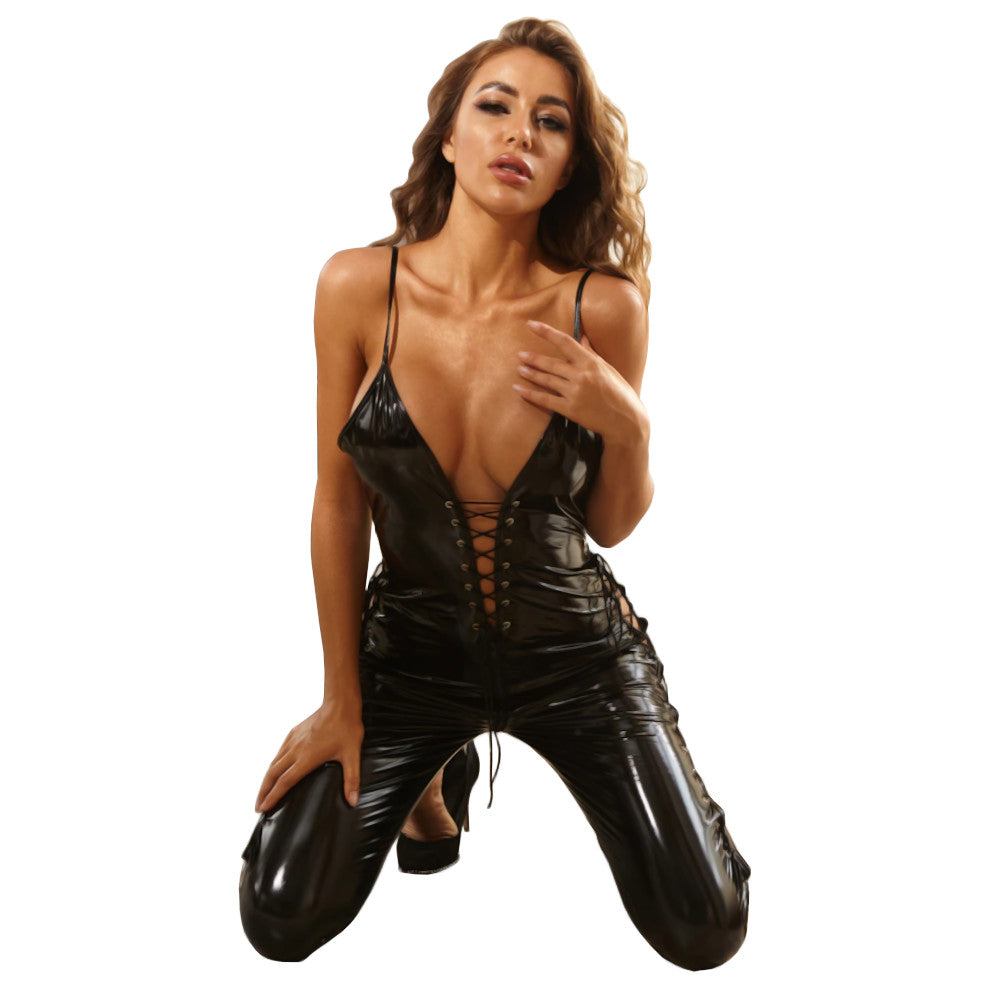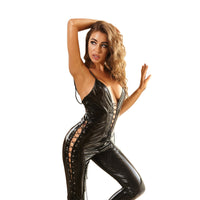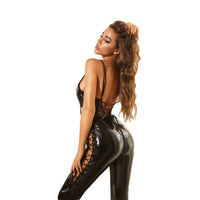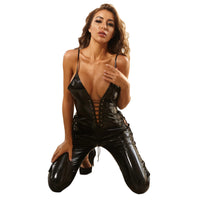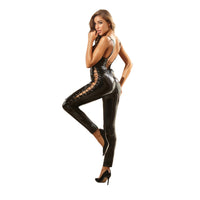 Kinky Black Vinyl Bodysuit
There's no denying how sexy you are. If only it will not cause any public disturbance to walk around naked outside, you're all for it. Sadly, some people are just not ready for you and your perfect body. But if you really hate wearing unflattering clothes that much, you can have something that feels like a second skin and still give people a peek of your assets—all while covering your "private property." The Kinky Black Vinyl Bodysuit is all that, and then some.

This body-hugging goodness is not your average suit. It knows all your best attributes, and it sure does a great job in flaunting them. It covers your big breasts while exposing your cleavage as if inviting everyone to stop and stare. This suit also has adjustable straps so you can give your juicy twins the support they need. But the success of this sensual costume relies on how it excellently incorporates the classic criss-cross design without making the entire suit look cheap. You can adjust the strings at the front and back of your torso to achieve the desired tightness your hourglass body deserves. The string laces that run from the side of your waist down to your wide hips are also adjustable to give you a tailored fit. This bodysuit is perfect for night-outs at the club. Grace the dance floor with your presence, and you'll surely be taking home a prey before the dawn breaks.

Once it's time to move your sexy ass from the dance floor to your bedroom, you can easily strip this suit off. You don't need to go through all the hassle of untying the strings because this awesome apparel has a zipper over the crotch. Unzip it and let the real party start!

Put on the Kinky Black Vinyl Bodysuit and make everyone who sees you wish they own you. Purchase it today!
Specifications
Color
Black
Material
Vinyl
Sizes
S, M, L, XL, XXL, XXXL - Refer to the size chart below for measurements
Recommended for
Women
Washing Tips and General Instructions
Hand wash,
Machine wash and dry using the recommended temperature setting to avoid shrinkage
Sizing Guide