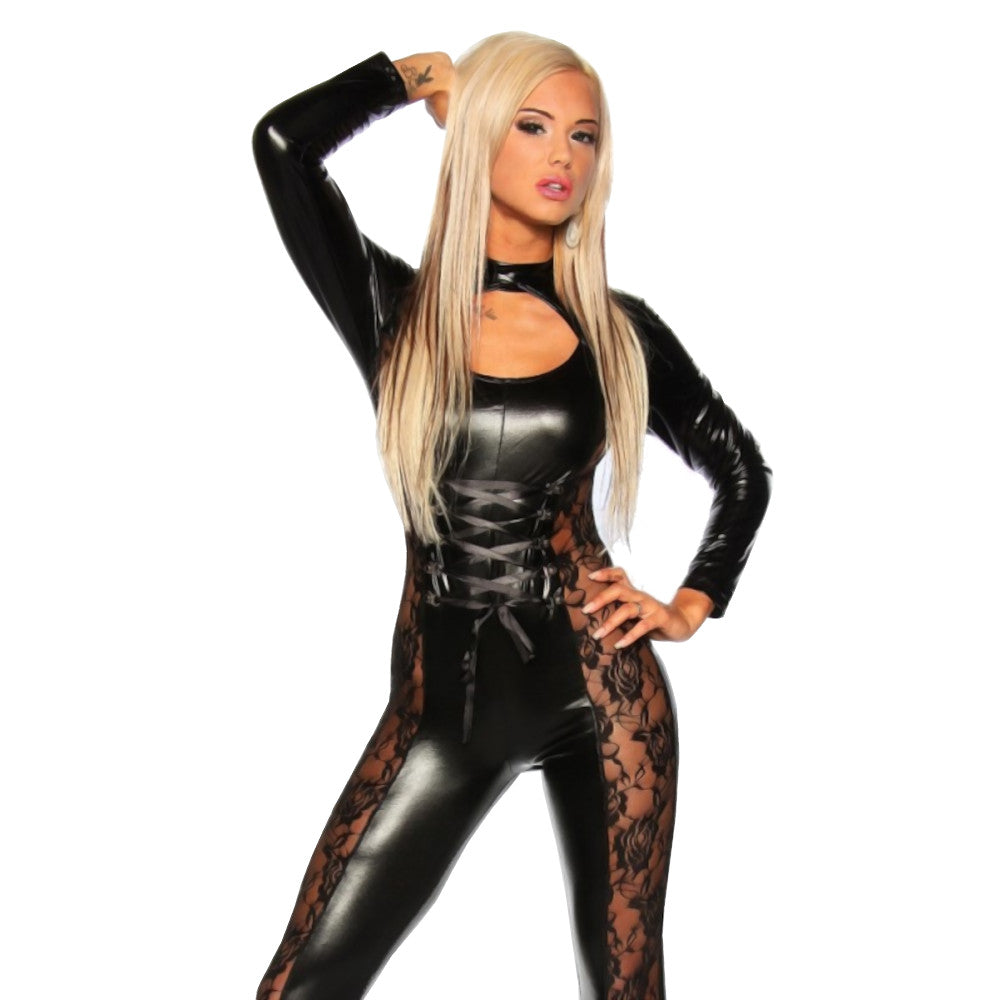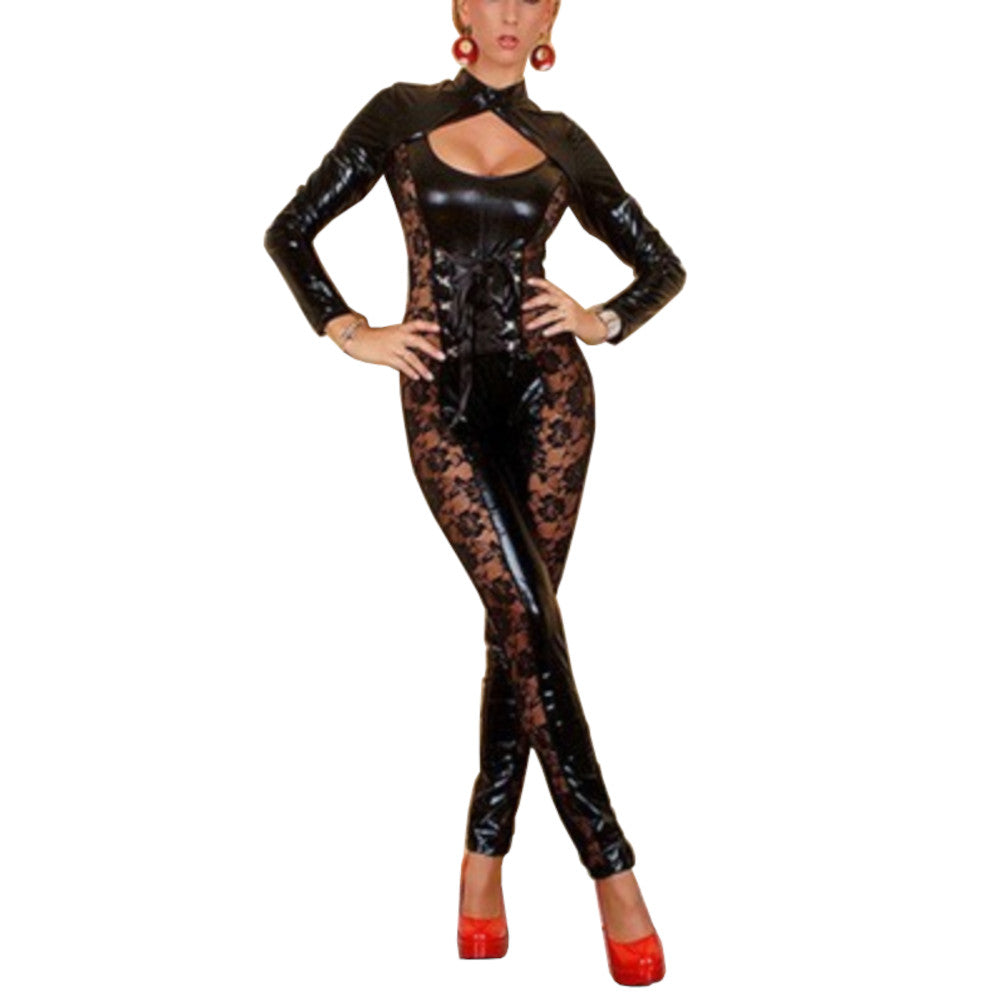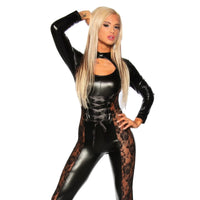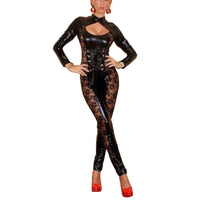 Black Vinyl Dominatrix Attire
You've always wanted to have the upper hand during sex, but you do not know where to start. Each time you try to move above your partner, you always get shot down because you aren't confident enough. While building confidence requires constant work, choosing your tools of the trade is one of the first steps in making it happen. So, the next time you make love to your partner, make sure to wear something he will find hard to resist. Own him with the Black Vinyl Dominatrix Attire and show him who the boss is.

This stunning sex wear is made of high-quality Vinyl fabric, a lower-cost alternative to leather. This material is more economical and is widely preferred by most fashion designers and manufacturers because it is oil-resistant and fire-retardant. It is also waterproof and weatherproof, thus, requires very minimal upkeep.

This garment is designed not only for your partner to appreciate your beauty but also to feel good about yourself. It has a high neckline and a chest window that reveals your cleavage and the top of your bouncy bosom. Its long sleeves cover your arms down to your wrists for a more enigmatic appeal.

The back of this outfit is a sight to behold, too. The collared keyhole design is an absolute tease. The suit is tight-fitting by itself, but if you want to draw some more attention towards your bust, there are laced-up eyelets for you to work on to have a tighter fit. Both sides of the dress are patched with a lacy, delicate polyester fabric that runs from the side seams down to the leg hem. This gives your lover a sneak peek of your sweet treats, and he'll surely do everything you ask him so he can undress you. And that is how you win the game.

This is one purchase you won't regret. Add the Black Vinyl Dominatrix Attire to your cart today.
Specifications
| | |
| --- | --- |
| Color | Black |
| Material | Vinyl |
| Sizes | S, M, L, XL, 2XL, 3XL, 4XL, 5XL, 6XL- Refer to the size chart below for the measurements |
| Recommended for | Women |
| Washing Tips and General Instructions | Wash with warm water. Avoid detergents and soaps. Always wipe away excess water with a soft towel and leave to dry flat or hang up to drip dry. Never tumble dry, dry clean or iron your garment. Do not use washing powder or bleach for washing. |
Sizing Guide