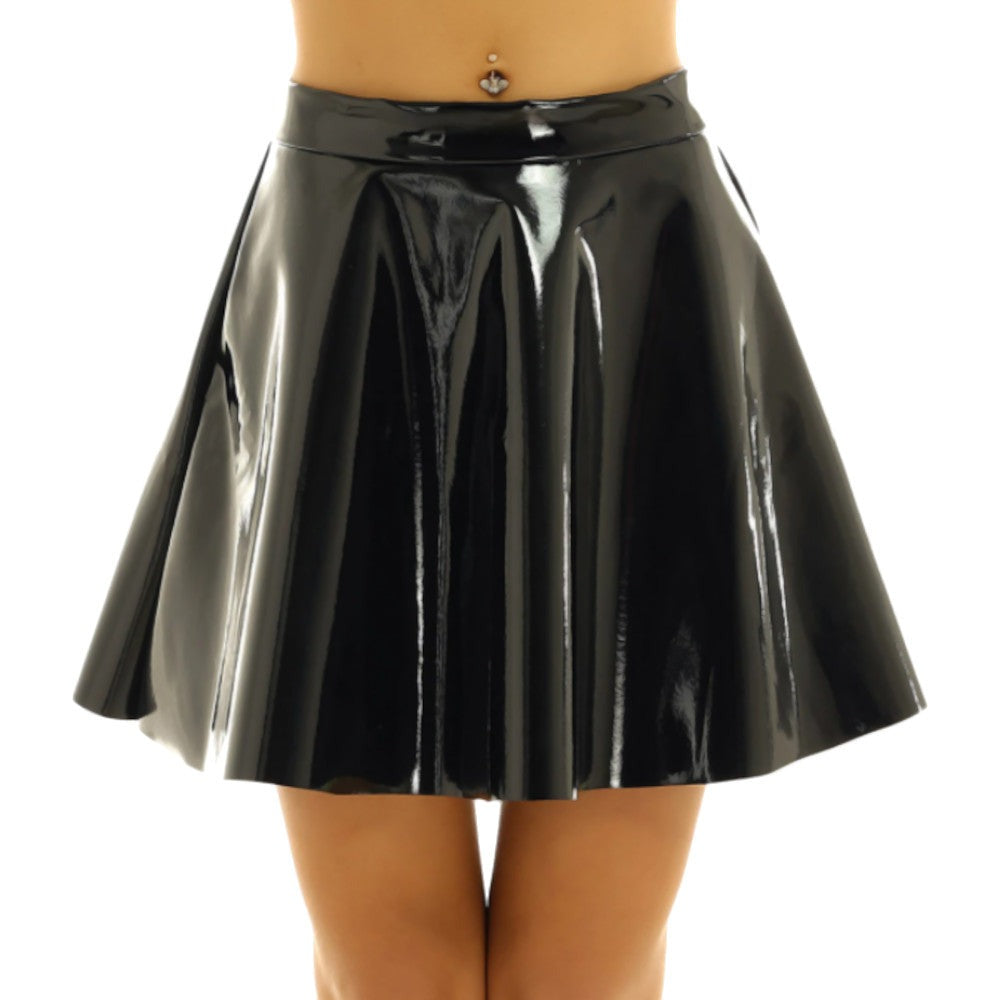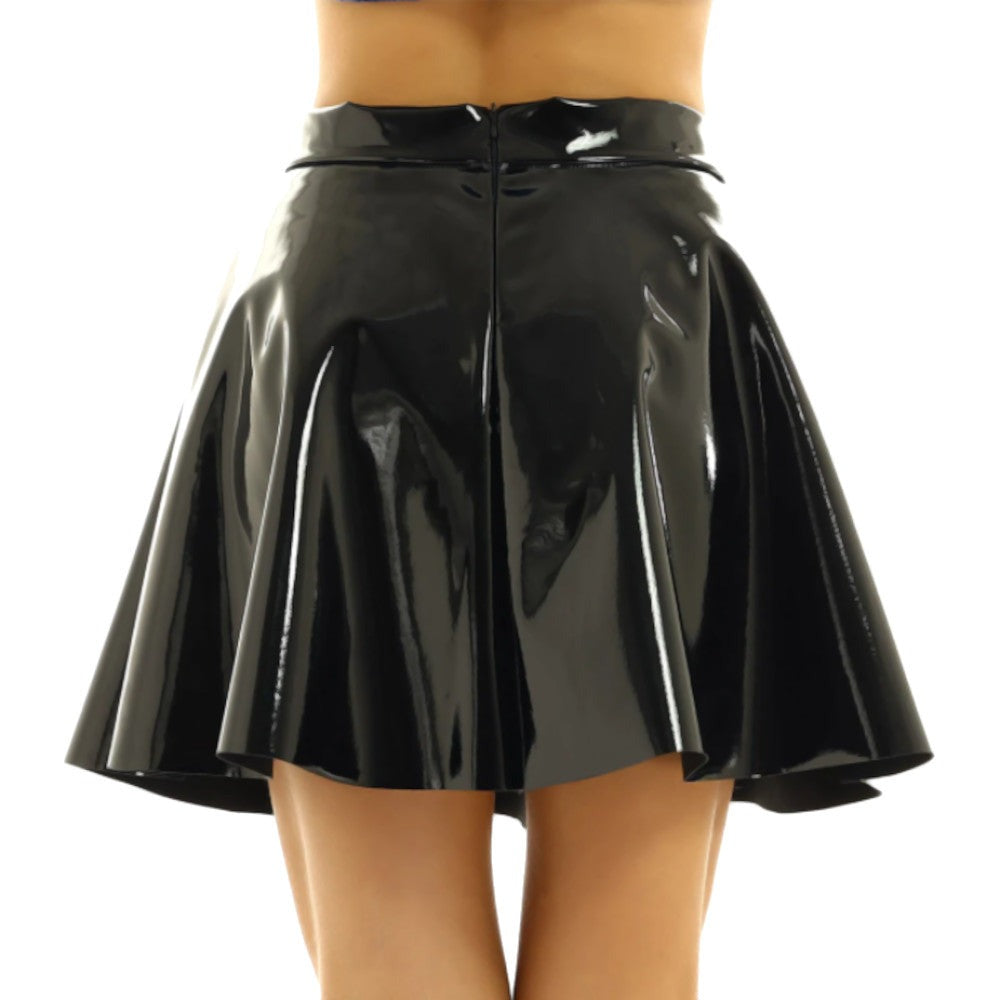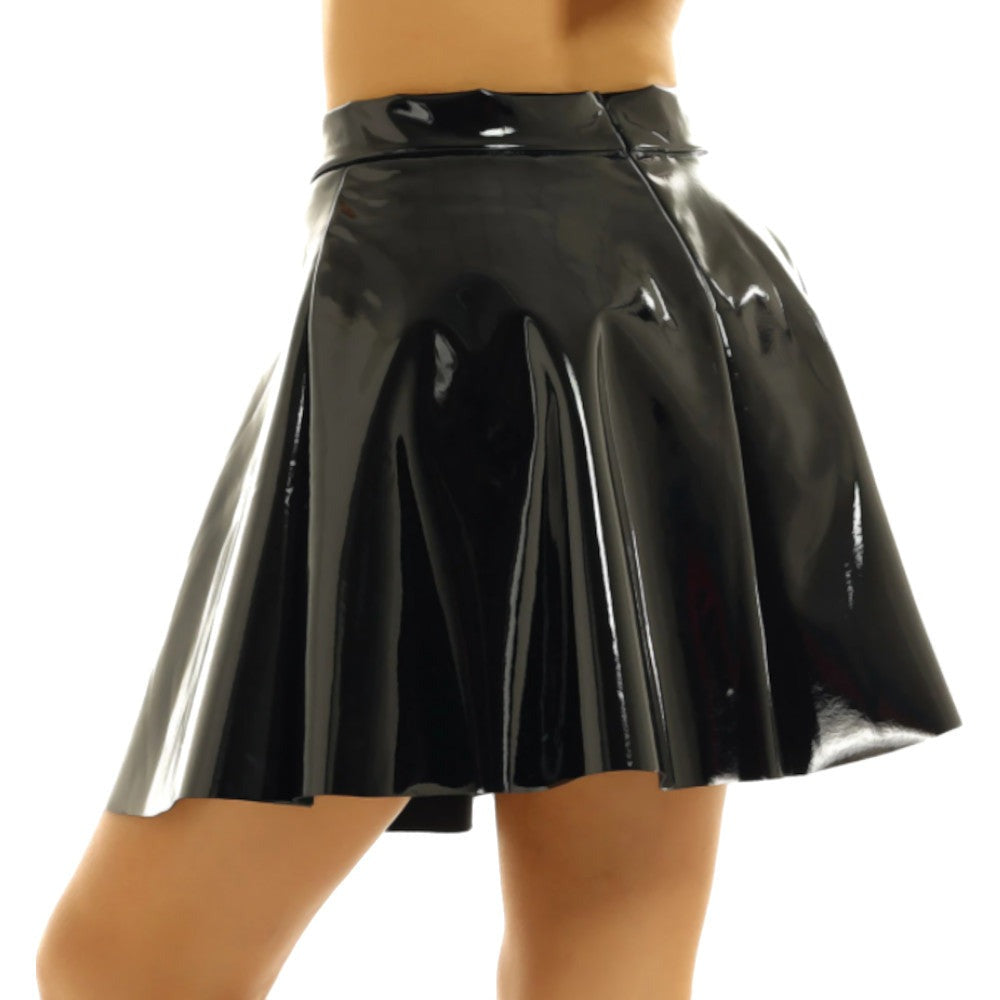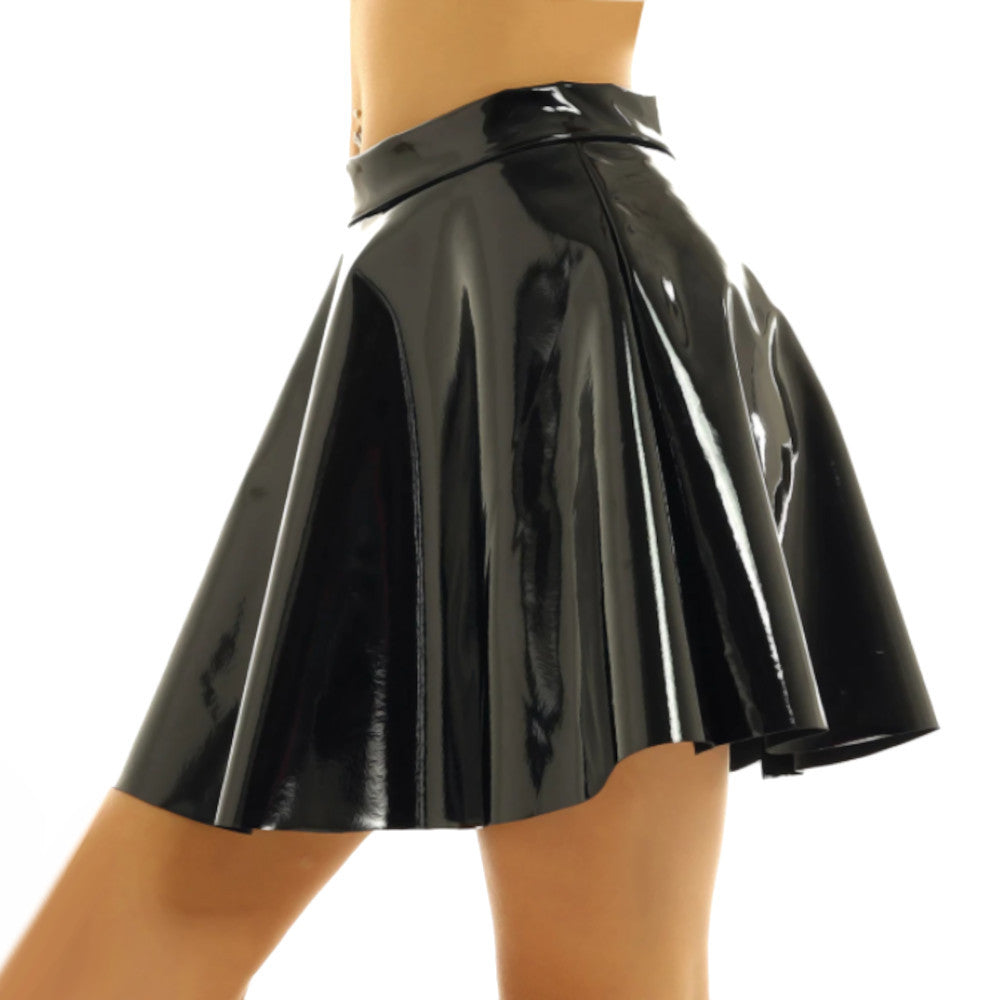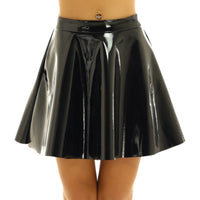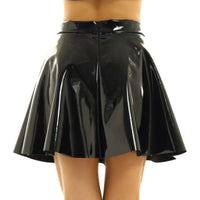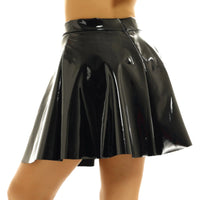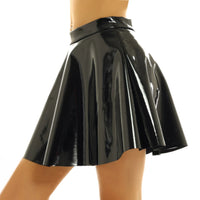 You were an achiever in high school. Not only are you a straight-A student, but you also managed to juggle your academics and other social activities excellently—being a cheerleader, for one. But all that seemed to vanish into thin air when you started working in the corporate world. Being in the office from nine to five has surely taken its toll on you, your sex life included. But you want to change everything now.

So on your next romantic night with your lover, you plan to do something naughty and exciting. But what is it? Well, why don't you relive your heydays of being a cheerleader and put on that pep squad costume? Don't worry; the Black Vinyl Mini Skirt is here to help you!

This A-line skirt is made of premium quality vinyl fabric, a lightweight material that is often an alternative to leather. Being oil-resistant and fire-retardant, this proves to be a more economical and affordable choice. Furthermore, vinyl fabrics are also waterproof, making them a widely used material in the fashion world. It looks shiny and stunning, maintaining its shape, and rarely gets wrinkly.

This skirt looks sleek and glossy in black. It has a thick waistband, which looks good in a crop top. It carries soft dart pleats that make the apparel appear full and bouncy. An invisible zipper at the fabric at the back, appearing almost seamless as it is cleanly sewn to give you a nice fit. This mini skirt has a high hemline, exposing your thighs and toned legs.

Get your sexy ass back in the game and climb on top of your man. Prepare your pompoms, tie your hair in high pigtails, and sensually prance your way to the bedroom. Purchase the Black Vinyl Mini Skirt now because it's selling fast—blink, and you'll miss it.
Specifications
| | |
| --- | --- |
| Color | Black |
| Material | Vinyl |
| Sizes | S, M, L - Refer to the size chart below for the measurements |
| Recommended for | Women |
| Washing Tips and General Instructions | Wash with warm water. Avoid detergents and soaps. Always wipe away excess water with a soft towel and leave to dry flat or hang up to drip dry. Never tumble dry, dry clean or iron your garment. Do not use washing powder or bleach for washing. |
Sizing Guide