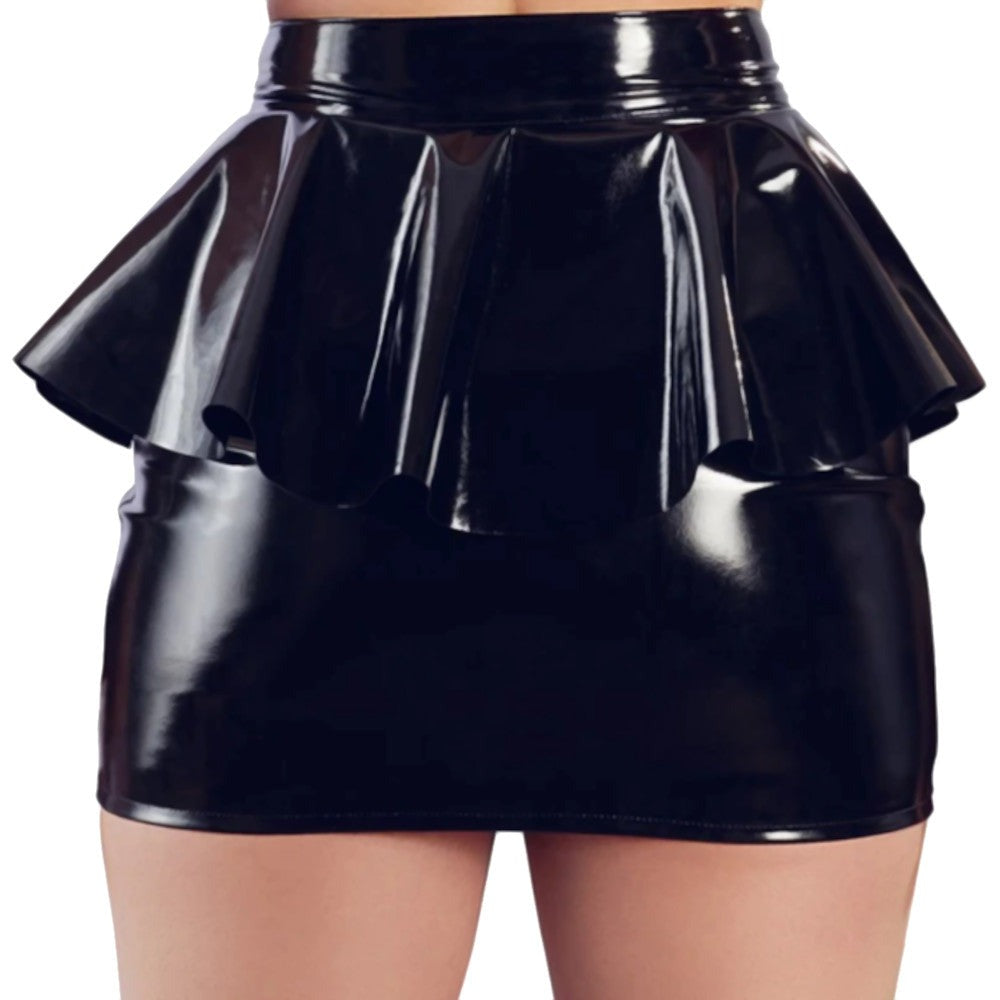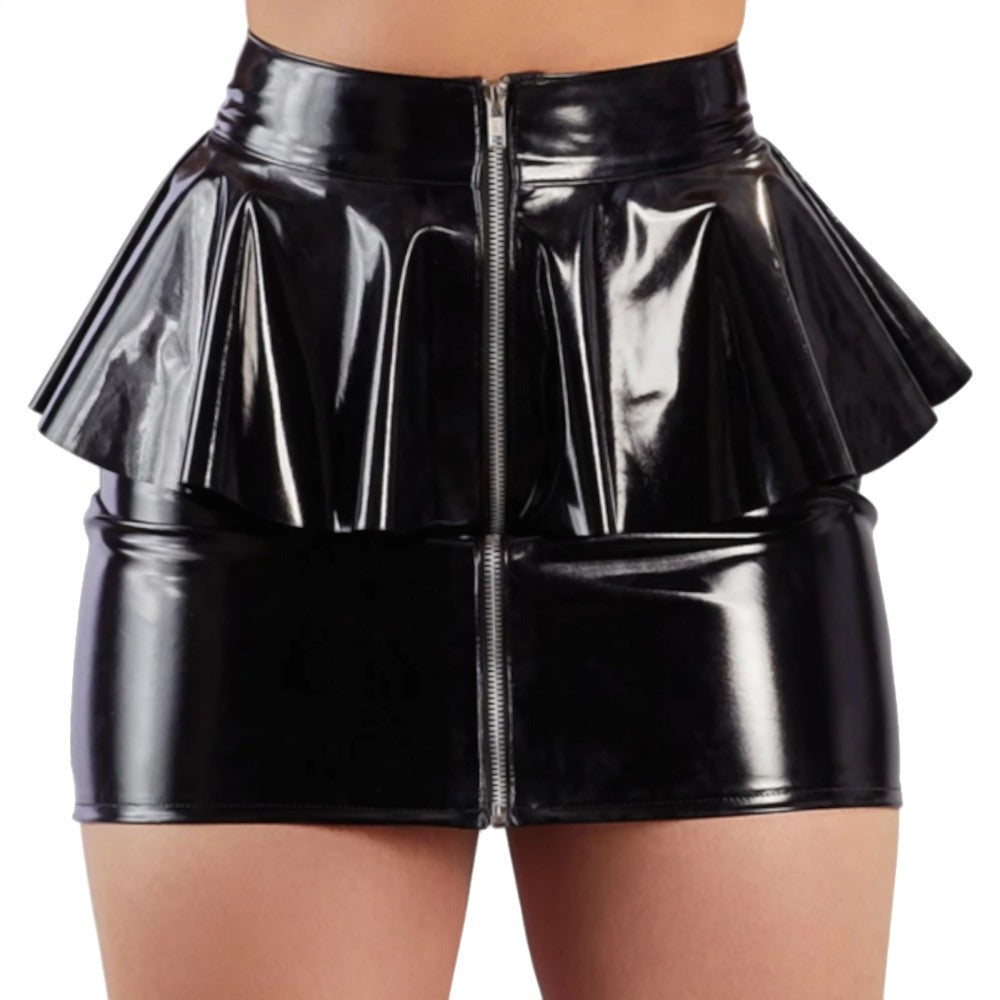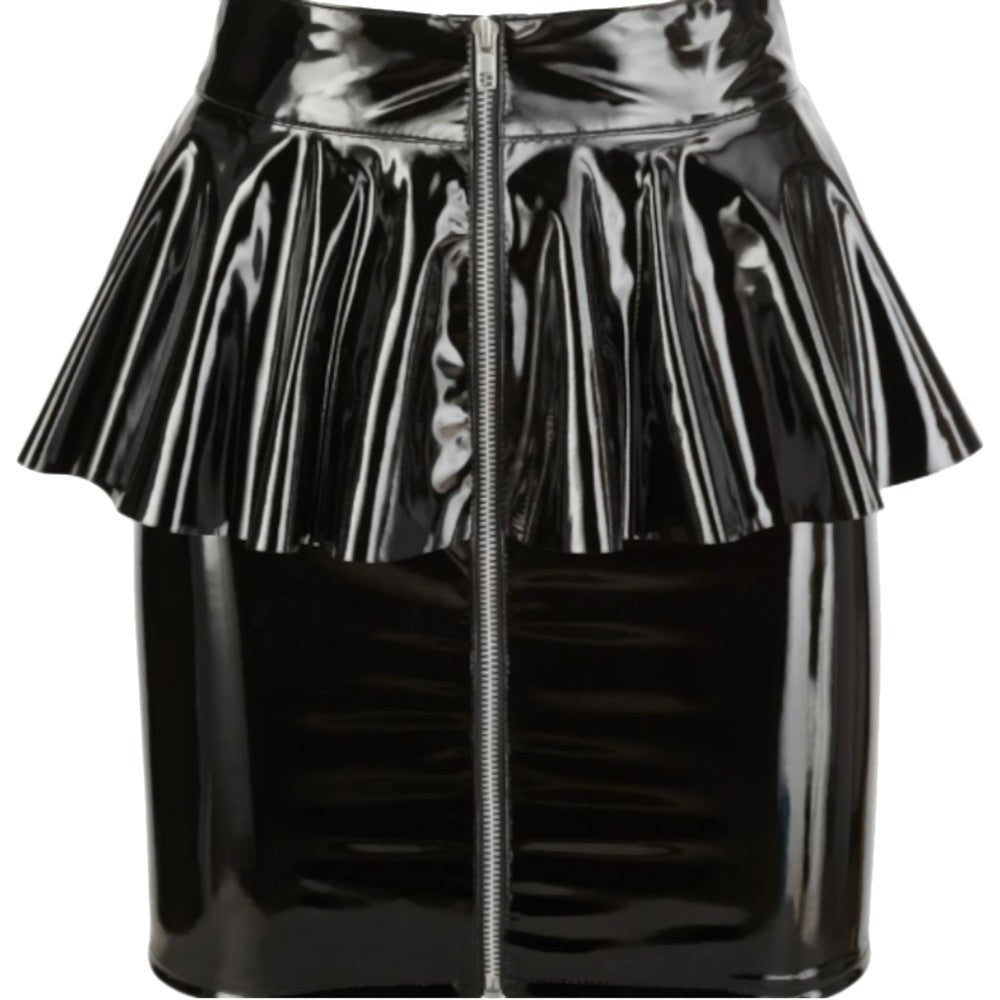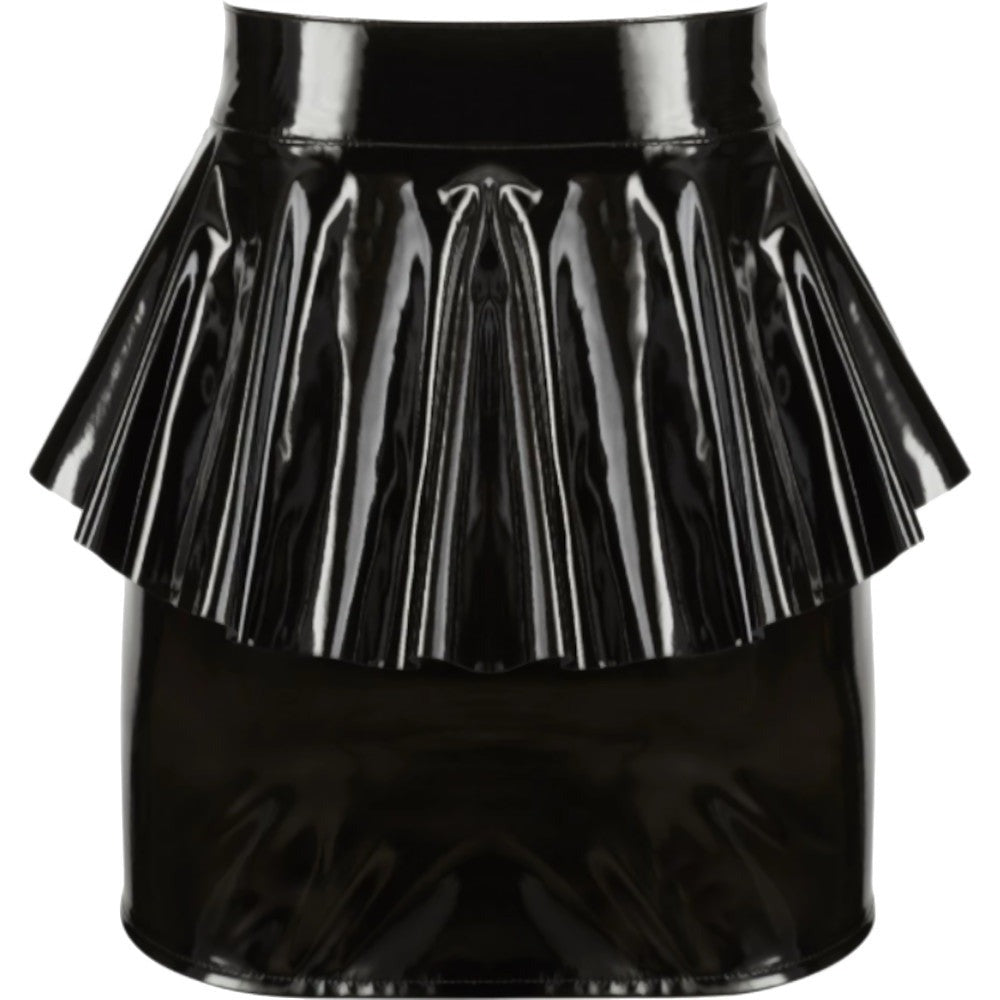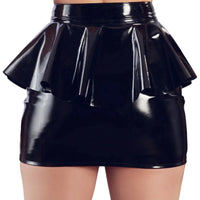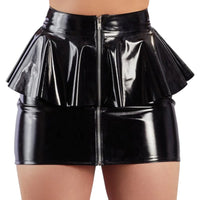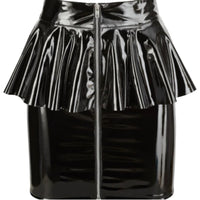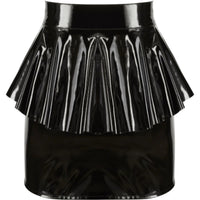 Black Vinyl Peplum Mini Skirt
Are you tired of wearing the same kind of skirt every day? Your usual A-line dresses have been your go-to office wear, and you are becoming weary of it. You are quite a quirky girl, and now and then, you like to stand out.

It's not a pencil cut; it's not a ruffled skirt! It's the Black Vinyl Peplum Mini Skirt. You got yourself a hybrid of two fantastic skirt design all in one charming clothing item.

This is made of high-grade vinyl, light and cheaper alternative to latex. If you are allergic to latex, then you got a superb alternative right here! Save yourself from the clumsy mess as this material is water-proof and therefore stainproof too! You can easily wipe off any smudge with a clean tissue and Walla! You're ready to face anyone again!

This item features a tight skirt with the usual peplum frills. You can open this up with a zipper that runs from the top of the waistline to the bottom. This will provide for better access to wearing it without any skin drag. With solid stitching and an incredible slimming effect, you will indeed find this an essential item in your closet.

Moreover, black is a good shade because it can be as badass or classy as you want it to be. Paired with the perfect apparel, you are in charge of your style. Grab your boots and a leather jacket, and you get to be a Boss Babe. Or take out your neon pink crop top and some heels for a girls' night out!

Make an effort to get to know your measurements because you have to grab a size that will fit you just right. Too loose, and you will have a lousy-fitting skirt. Too tight, and you will not be able to move freely with this on!

Step out of the traditional skirt and grab something stylish. Make it count with this lovely piece of clothing today!
Specifications
| | |
| --- | --- |
| Color | Black |
| Fabric Type | Vinyl |
| Sizes | S, M, L, XL - Refer to the size chart below |
| Recommended for | Women |
| Washing Tips and General Instructions | Do not use bleach. Do not iron. Hand wash in warm water. |
Sizing Guide