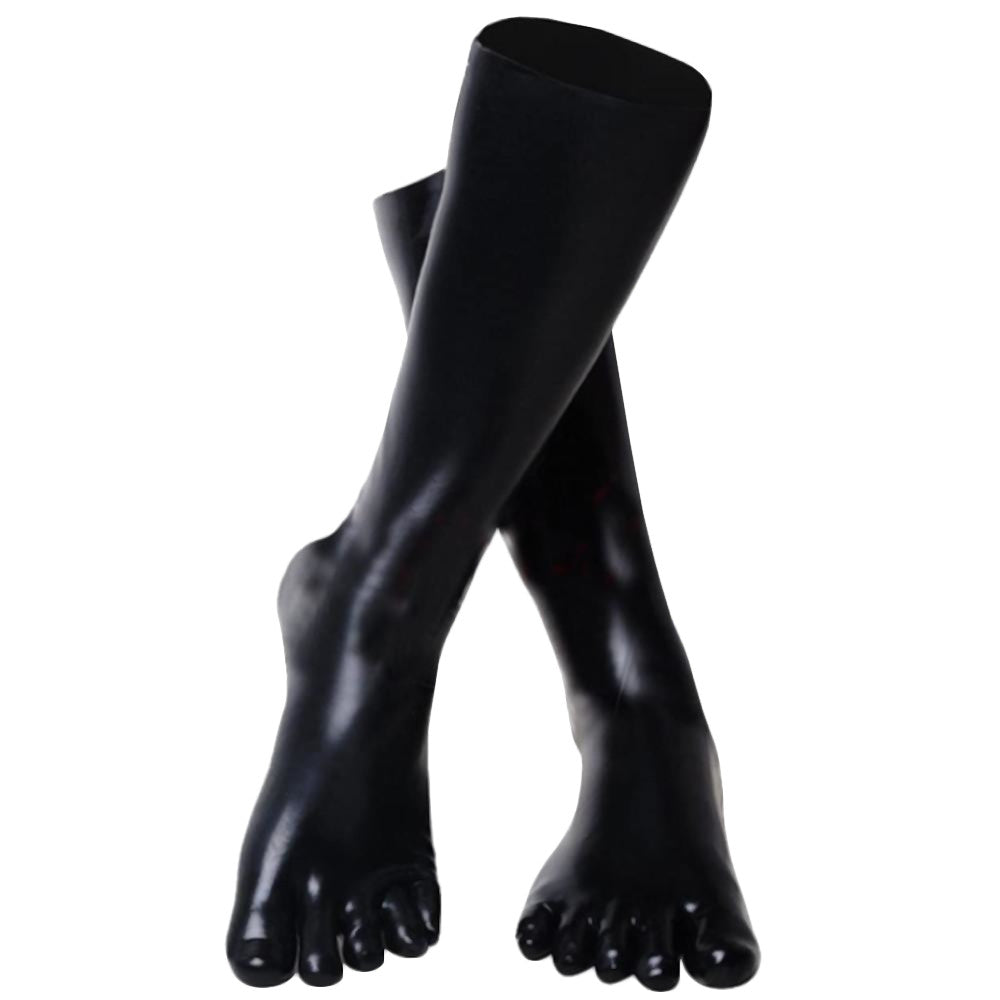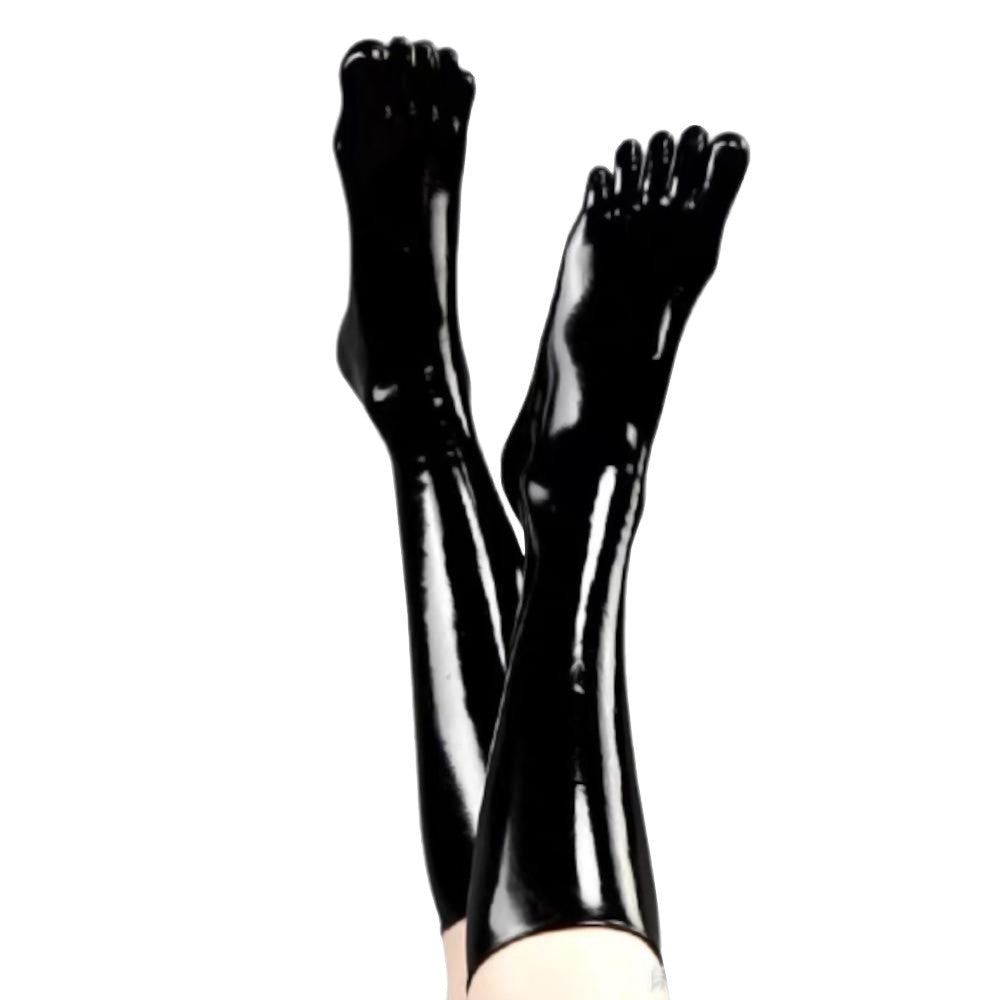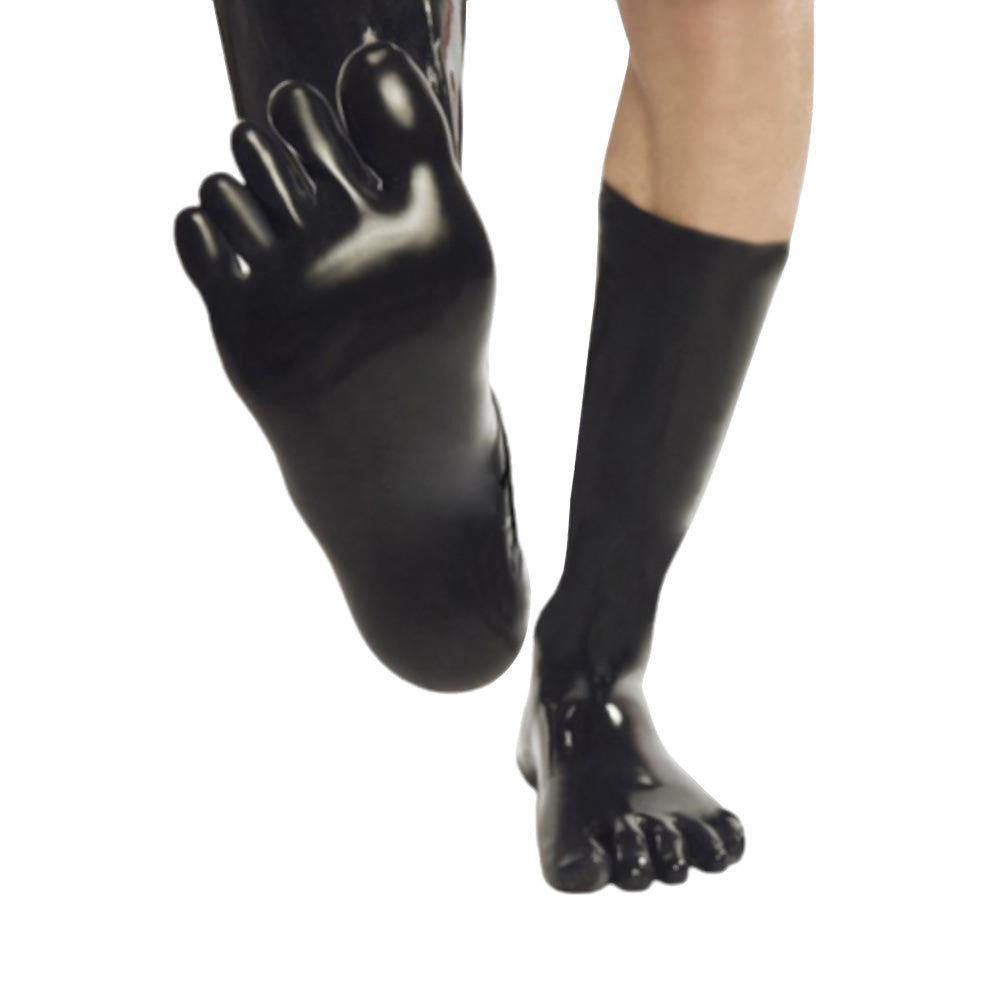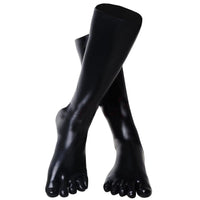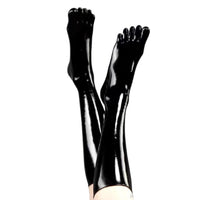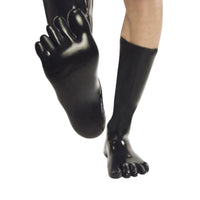 Cotton and nylon socks are comfortable to wear, but are they sexy? Here's a pair of socks that are not only comfy but also racy to wear. The Shiny Rubber Socks will turn your feet into sensual body parts that your partner won't resist. They feel amazing between your toes and look great with any footwear and outfit.
Each sock hugs your foot and reaches the calf, showcasing the size of your naughty feet. They are also skintight, accentuating their shape. And they are stretchy, providing a snug fit. That way, the hems won't fall off with every step you take.
Made from rubber, these socks feel incredible on the skin, not just between your toes. They have a smooth texture both inside and out, making them comfortable to wear. They are glossy, too, which adds sexiness to them. Best of all, these socks are waterproof, so you don't have to worry about having smelly feet once you take them off.
Available in small, medium, and large, these sexy black socks are perfect for feet of all sizes. That way, you can be as hot and as flirty as you can be by simply putting them on. You only have to pick a size that you want.
To put these on, you have to powder your feet. Sprinkle talc powder all over them. You may use powder specially made for feet to remove foul odors if you have one. Put these on like how you do it with your regular socks, but do it with care since rubber is pretty delicate. Pair them with your favorite shoes and outfit, and you're good to go. If you're in the mood to tease your partner, you can wear them alone and let his eyes feast on your hot body. Doing so will make him forget what he's doing and do you instead. (Wink, wink!)
Boost your sexiness with these Shiny Rubber Socks. Grab them now!
Specifications
| | |
| --- | --- |
| Color | Black |
| Material | Rubber |
| Sizes | S, M, L - Refer to the size chart below |
| Recommended for | Women and Men |
| Washing Tips and General Instructions | Handwash in warm water without soap or detergent. Leave it to dry flat and dust with talc. Do not tumble dry. Do not iron. Do not dry clean |
Sizing Guide